2011 Preview: 11 New Events Launching This Year
January 3, 2011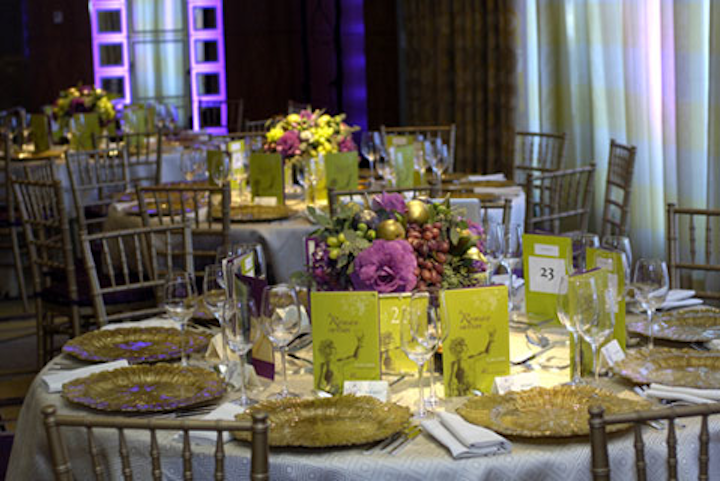 Photo: Roger Farrington
As part of our sneak peek at what's new and innovative this year, we're taking a look at events being launched in our nine markets this year. From trade shows to sporting events, here's a snippet of what planners from coast to coast are working on in 2011.
1. World Police & Fire Games in New York
Billed as the second largest amateur sporting event in the world, the World Police & Fire Games will hit New York this year, bringing more than 18,000 firefighters and police officers from about 70 countries to compete in an Olympic-style competition. Produced by the 2011 World Police & Fire Games and Memorial—a nonprofit comprised of active and retired and retired policemen and firemen—the event will take place August 26 through September 5, with the Jacob K. Javits Convention Center serving as the indoor hub and Randall's Island as the main outdoor site, and will include a candlelit vigil to commemorate the 10th anniversary of 9/11.
2. IMEX America in Las Vegas
From the organizers of IMEX in Frankfurt comes the first IMEX America show for incentive travel, meetings, and events. In partnership with Las Vegas's industry associations, the show will be held at the Venetian and Palazzo from October 11 through 13.
3. Chicago Symphony Orchestra's "Remix 1: Fusion" event in Chicago
In 2011, the institution's women's board will launch a new fund-raiser aimed at drawing younger guests. Dubbed "Remix 1: Fusion," the event will take place at Architectural Artifacts on February 11. Entertainment will include a DJ set from the symphony's composer in residence Mason Bates—who has a passion for electronic music—and DJ Derrick Carter.

4. Design Center of the Americas "Film & Design: The Golden Age of Hollywood" in Miami
The 800,000-square-foot Design Center of the Americas is launching DesignHouse, its official designer showcase, on view from January 19 through July 15 with a Hollywood theme. Nearly 20 participating design firms have each chosen a film from the 1920s through the '60s—such as Citizen Kane and La Dolce Vita—as a source of inspiration for installations reminiscent of that era. A committee led by co-chairs Clo and Charles S. Cohen will host a V.I.P. preview and gala for 750 on January 18 at the Design Center to celebrate the debut of the showcase; Tara Ink is handling PR. Tickets are $100, with 100 percent of the proceeds benefiting local cultural institutions. Additional programming and events will be presented throughout the run of the show, including screenings, lectures, luncheons, and private tours.
5. Artist Project in New York
Chicago-based Merchandise Mart Properties Inc., will debut Artist Project New York at next year's Architectural Digest Home Design Show. The new art fair will host a selection of contemporary fine art from emerging and established talent at Pier 92 from March 17 to 20.

6. Strike Out Cancer in Toronto
In May, Solutions With Impact will produce the inaugural Strike Out Cancer fund-raiser to benefit Mount Sinai Hospital. The three-day event will bring together professional athletes, celebrities, and baseball enthusiasts as 30 teams of 12 participate in a round-robin tournament. Attendees will select celebrity players at a draft party on May 14 with the tournament set for the following day. The event wraps with a gala dinner—including a trophy presentation and a performance by the band Chicago—at Muzik on May 17. Teams must raise $25,000 to participate.

7. Bella Collina Country Club's "Ralph Lauren-esque" in Orlando
Leah Shepherd, vice president of event marketing for Thompson Wesley Wolfe, is creating a lawn party for select customers of Massey Cadillac. The March 5 event will showcase the 2011 line of cars and the luxury real estate of Bella Collina. Promotional partners Saks Fifth Avenue, the Waldorf-Astoria Orlando, and a boating company (to be named later) will split the cost of the event and share databases, with the hope of generating new customers for all companies involved.

8. Le Book's Connection event in Los Angeles
Le Book, which hosts shows that bring together creative decision-makers from brands, advertising agencies, and media, is bringing its Connections event to L.A. for the first time. What is planned as the first annual local event (London, Paris, and New York already host other versions) will take over the Hangar at Milk Studios on January 20.
 
9. Youth Design's Winter Warm Up in Boston
On February 1 Youth Design founder Denise Korn will host the organization's first-ever fund-raiser (or, in her words, its "coming out party"). Launched eight years ago with A.I.G.A. as a nonprofit fiscal agent, Youth Design pairs urban high school kids with paid summer jobs in the design community, and recently became a nonprofit entity, meaning the group can now undertake its own fund-raising initiatives. A V.I.P. event for 150 guests will kick off at the Liberty Hotel at 6 p.m. ($125 per ticket), followed by a free and open-to-the-public after-party sponsored by A.I.G.A. Boston at 8:30 p.m.
10. Opera America Conference's Host Company Reception in Boston
After recent stops in Los Angeles, Houston, and Miami, this year the five-day conference is headed to Boston in early May. To celebrate the occasion, the Boston Lyric Opera and Opera Boston are throwing a cocktail party on May 8. Lyric Opera special event manager Sarafina Scapicchio is overseeing the event, which is meant to welcome the conference attendees to Boston and introduce the companies to a national opera audience. The party will welcome some 500 guests amidst New England-themed decor. The venue has yet to be announced.

11. Robert De Niro Sr. Prize in New York
The estate of actor Robert De Niro announced the creation of the Robert De Niro Sr. Prize, which will honor an outstanding mid-career American artist with an annual award of $25,000 for achievements in painting. Funded by Robert De Niro, the prize will be administered by the Tribeca Film Institute and doled out at a group exhibition sometime this year.
Featured Venues/Suppliers: