Go With the Flow
At the Rehabilitation Institute of Chicago's Bearcat Ball, planners focused on creating a sense of continuity between the event's multiple activities and two separate rooms.
November 20, 2008
More than 500 guests filed into the Merchandise Mart on Saturday night for the Bearcat Ball, a fund-raiser for the Rehabilitation Institute of Chicago (RIC). Now in its tenth year, the ball takes place annually in the Mart's north and south lobbies and features casino games, tasting stations from local restaurants, a silent auction, an award presentation, and a live band.

Event co-chairs Johanna Croll, Inga Stenta, and Margie Stineman lead a team of 35 volunteers in the event's yearlong planning process. According to Bridget Vrba, who works in the philanthropy department of RIC and assisted with planning efforts, the committee's greatest challenge was creating a sense of "one big party" at an event that includes disparate elements and takes place in two separate rooms.
Though the ball has seen several layouts over the years, Vrba said that two major changes to this year's format helped planners achieve their goal of creating better flow. First, they set up silent auction tables in a foyer that unites the two lobbies, an area that Vrba said was formerly "dead space"  but became "an active part of the party this year" because of the auction tables.
Planners also opted to change the event's staging so that Neil Diamond tribute band Super Diamond would be the major focal point for all guests. "The committee wanted the stage to face the entire party this year," said Vrba. "We positioned it with its back to the entrance, so that guests would check in and walk around to see the front of the stage in kind of a grand reveal." Lounge areas flanked the stage on either side, and bars were positioned across from it so that guests could check out the band while ordering drinks.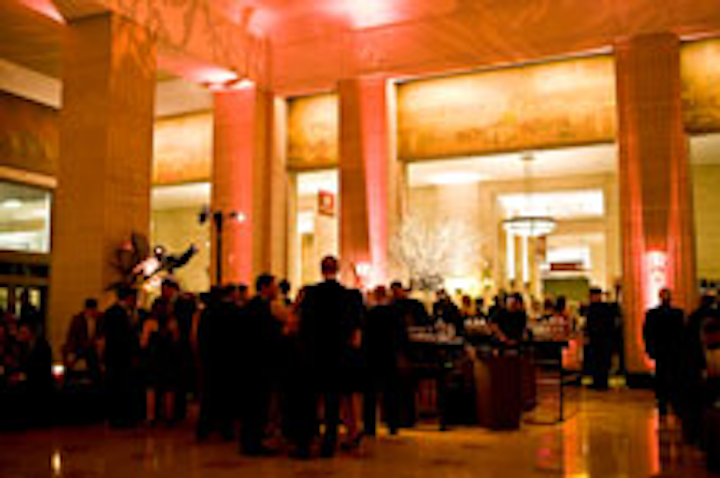 Photo: Chris Gullen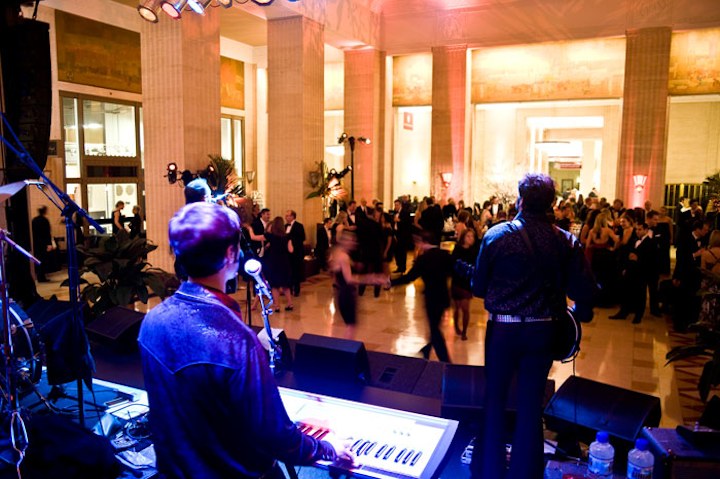 Photo: Chris Gullen
Photo: Chris Gullen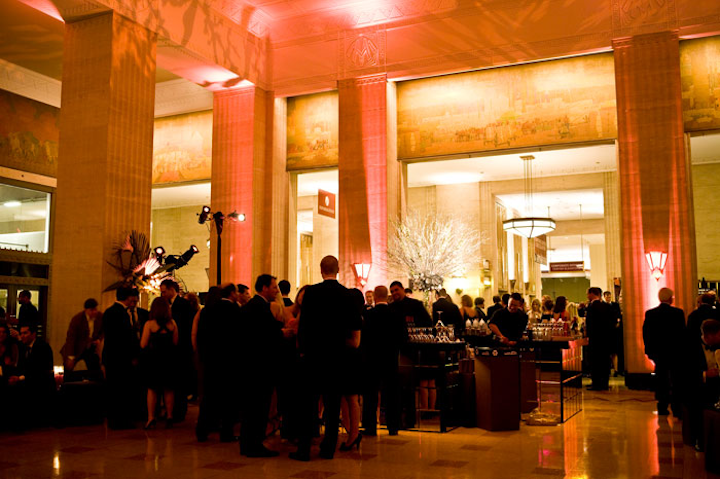 Photo: Chris Gullen
Featured Venues/Suppliers: