At High-Tech C.T.I.A. Show, Sprint and Samsung Employ 98-Foot Screen and Holograms
April 7, 2010
The International C.T.I.A. Wireless show took over the Las Vegas Convention Center for three days of business, networking, and events from March 23 to 25. Celebrating its 25th anniversary this year, the show draws tens of thousands of attendees annually, occupies more than 300,000 square feet of exhibit space, hosts more than 1,000 exhibitors, and attracts more than 1,100 press and analysts from all over the world. To that end, big brands staged splashy product presentations.
Sprint launched the first 4G phone in the convention center's north hall for 300 guests, who entered through a Kabuki drop curtain that disappeared and revealed the event and a hologram of the new phone. The production, for which the Sprint strategic events team worked with Fresh Wata, included oversize lounge furniture accented with gobo patterns. Fresh Wata added Lucite floating art chairs to its inventory and imported them from France to coordinate with the modern silver and yellow look of the event.
Video highboys constructed with projectors in their bases displayed video of the phone on the tabletops. Guests could work from blog pods, relax at charging stations, or visit buffets for snacks like tuna tartare cones.
Over at Samsung, the goal was to create a multimedia event that organically expressed the lifestyle afforded by the new Galaxy S phone. Samsung agency Cheil Worldwide tapped New York-based Barkley Kalpak Associates to put together a high-tech event for about 350 to 400 people on March 23 at the convention center with a three-week lead time (not to mention a complicated working clock, with players on Seoul, New York, and Las Vegas time).
"Samsung is focusing on a lifestyle, [focusing on how] technology can integrate into the personal elements of your daily life and help it. The concept was a product demonstration in which we really illustrated what is it like to live a day in the life of somebody with this phone," said Barkley Kalpak vice president of business development Andre Shahrdar. The group employed a 98- by 35-foot screen with imagery that worked with real-life props and actors for an immersive 3-D experience.
"It was almost as if we put somebody into a beautifully stylized comic book. As the images changed, we had performers operating in the foreground or downstage. We used the technology to project another video perfectly onto a series of cubes, constructed to a certain size and dimension. One configuration was in the shape of an office conference table, and as we projected onto that, a real table appeared, giving an actor a physical space to work in. The same thing happened with a car and the scenery moving behind it. All of that technology made for a very organic feel, but it wasn't about the technology of the phone—it was about the experience with it. It was a very lifestyle approach, a beautiful rendering of video and live action," Shahrdar said.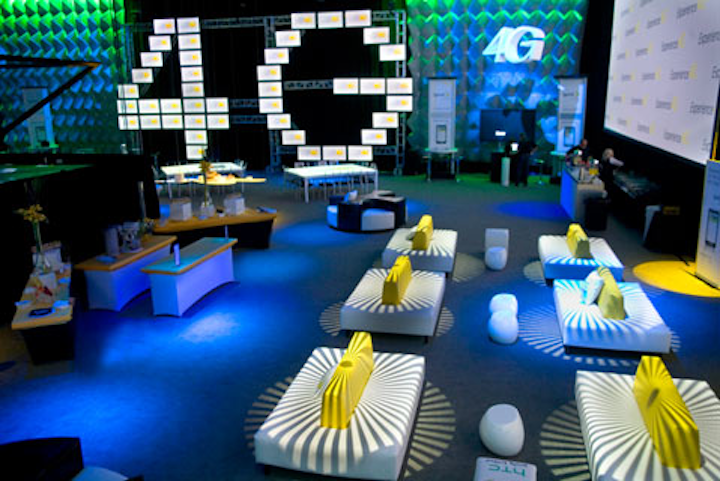 Photo: Mattmayfield.com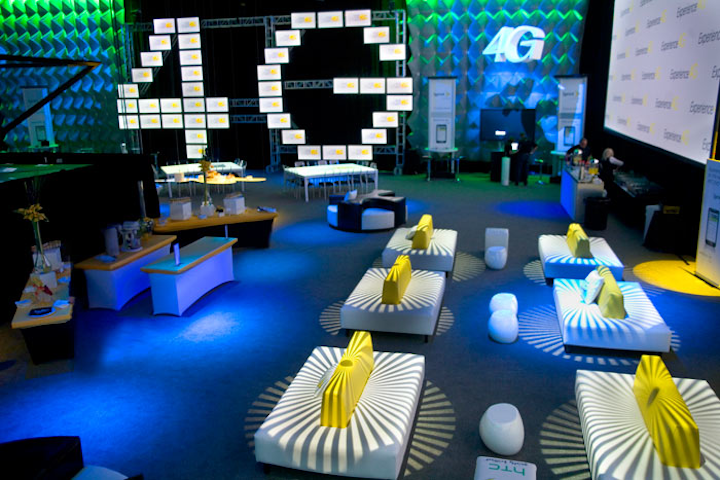 Photo: Mattmayfield.com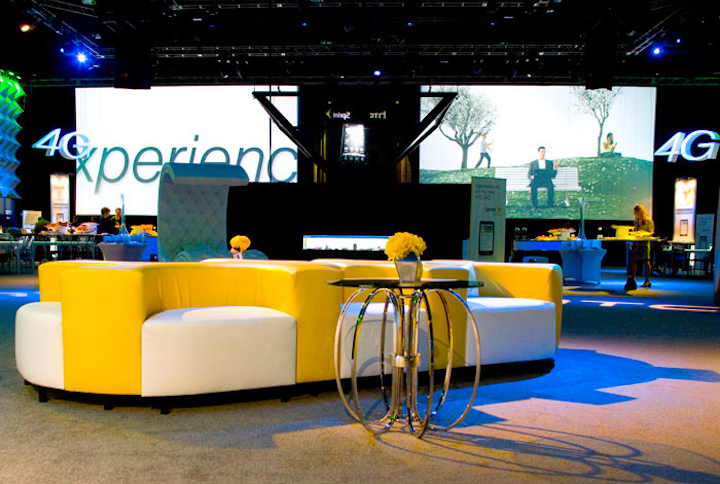 Photo: Mattmayfield.com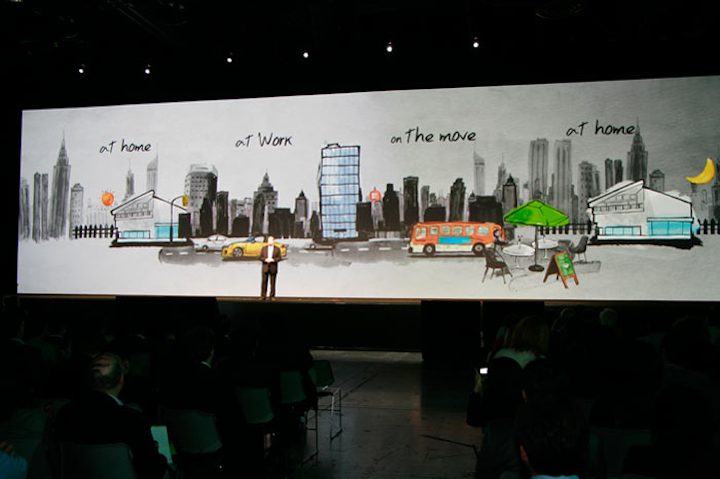 Photo: Oscar Einzig Photography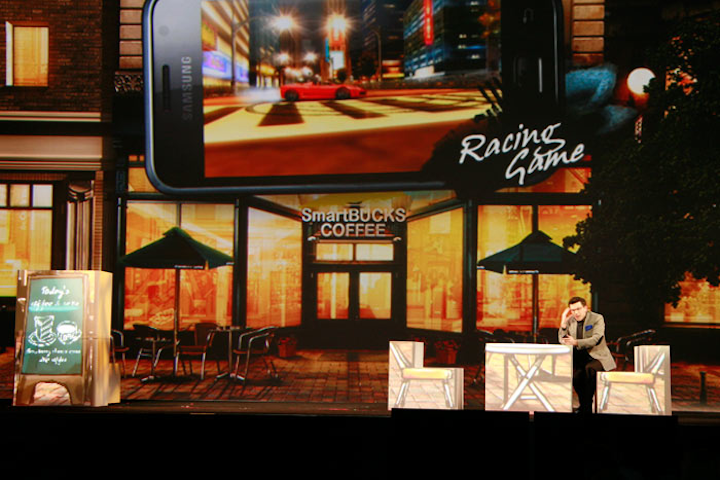 Photo: Oscar Einzig Photography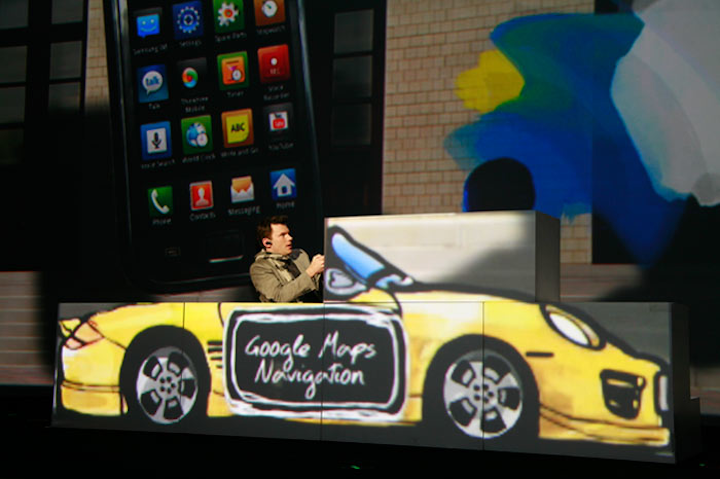 Photo: Oscar Einzig Photography
Featured Venues/Suppliers: