Jabbawockeez Dance Crew Capitalizes on Magic Trade Show Crowd
August 25, 2010
A joint event celebrating the release of a new single and a fashion trade show may seem like an unlikely pairing, but for hip-hop dance crew Jabbawockeez, online retailer Karmaloop, and clothing brand Crooks & Castles, the combination proved mutually beneficial.
While Karmaloop and Crooks & Castles sought to tap the targeted concentration of fashion media and industry tastemakers that had descended upon Las Vegas for the August 17 to 19 Magic apparel trade show, Jabbawockeez wanted to promote the August 19 debut of its new single "Robot Remains," as well as the launch of its third MUS.I.C. show at the
MGM Grand
. Realizing they stood to gain an advantage over competing satellite events with the promise of a Jabbawockeez performance, Karmaloop and Crooks & Castles opted to join forces with the dance crew to produce a party on August 18.
Karmaloop special projects manager Wil Eddins worked together with Crooks & Castles marketing director Chris Natalio and Jabbawockeez general manager Lee Razalan to organize the party with event firm Dirty Debutante. To draw Magic trade show guests, the team hired someone to circulate the trade show floor in a Green Machine, a rickshaw of sorts that pulls two flat-screen televisions. Onscreen images informed trade show attendees of event details and featured video montages of Jabbawockeez performances, as well as promotional Karmaloop and Crooks & Castles clips.  
The stream of branded video continued at the actual party at Haze nightclub, where the Green Machine sat stationary as it ran promotional loops. The hosting companies' logos also decorated pictures printed at a freestanding photo booth that had been brought into the club just for the event. Event sponsor Hennessy Black, meanwhile, showcased its brand by displaying bottles in lighted cases and installing them in the club's bars and in a small room off one of the venue's halls.
Organizers expanded Haze's existing stage, roping off a section of dance floor for the Jabbawockeez's 1 a.m. performance. The dance troupe's appearance may have indeed bolstered the guest count, as by the time the Jabbawockeez took the stage, people could no longer get into the venue. The pooling of the hosts' guest lists also probably contributed to the robust turnout. The party went on until 4 a.m.
Correction: The original version of this article used an incorrect spelling of Karmaloop.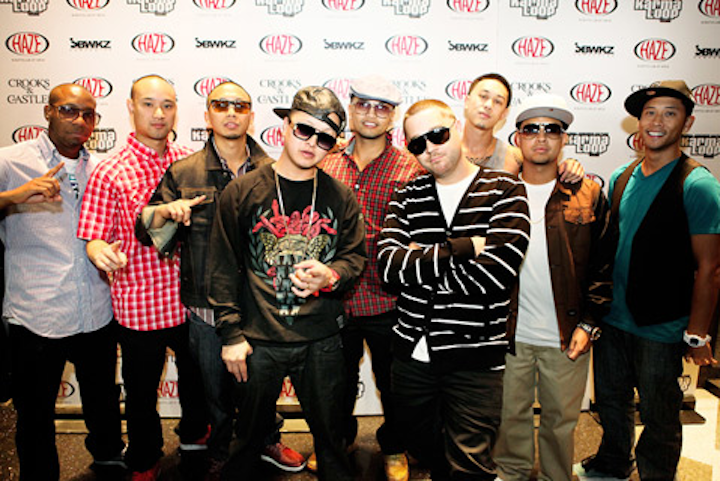 Photo: Stephanie Mei-Ling Photography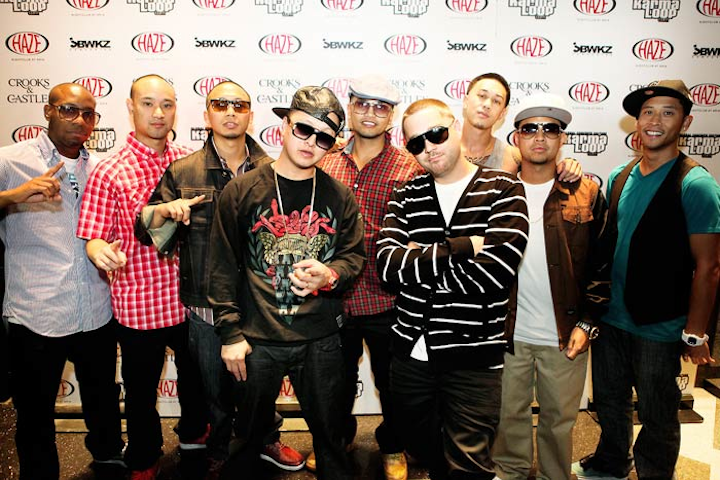 Photo: Stephanie Mei-Ling Photography
Photo: Stephanie Mei-Ling Photography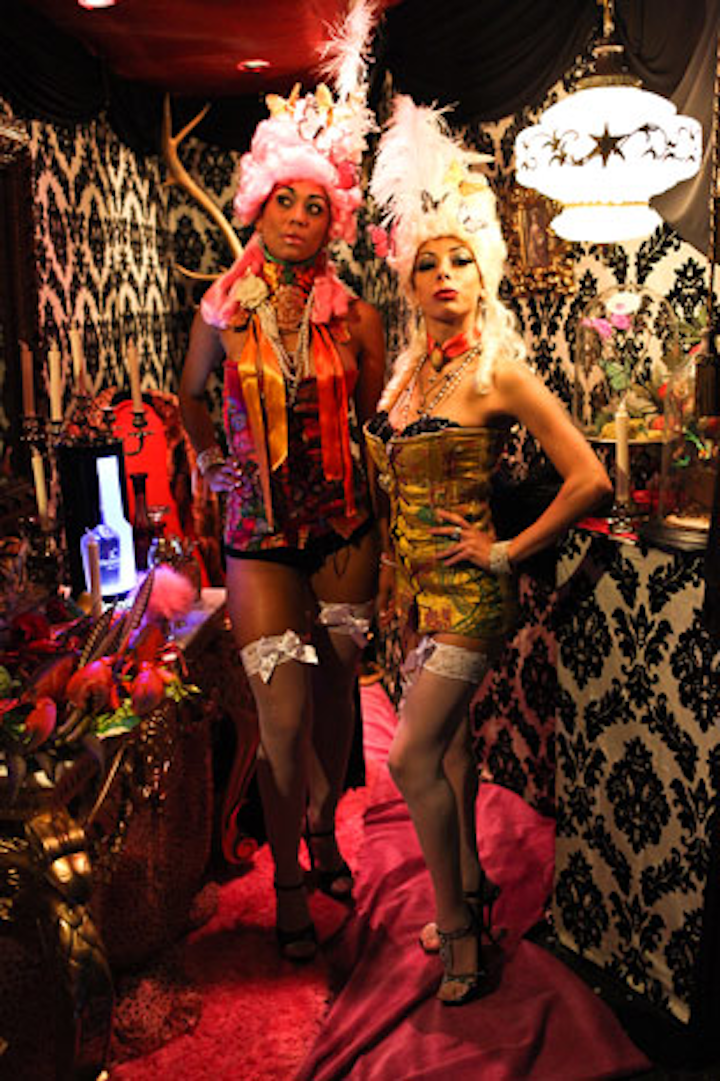 Photo: Stephanie Mei-Ling Photography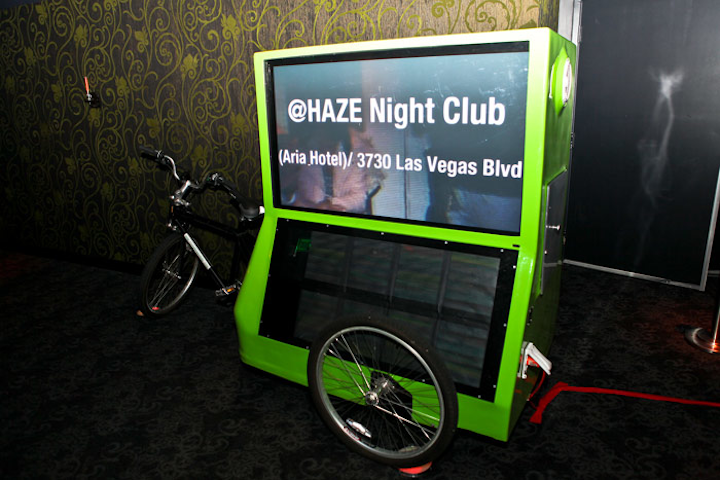 Photo: Stephanie Mei-Ling Photography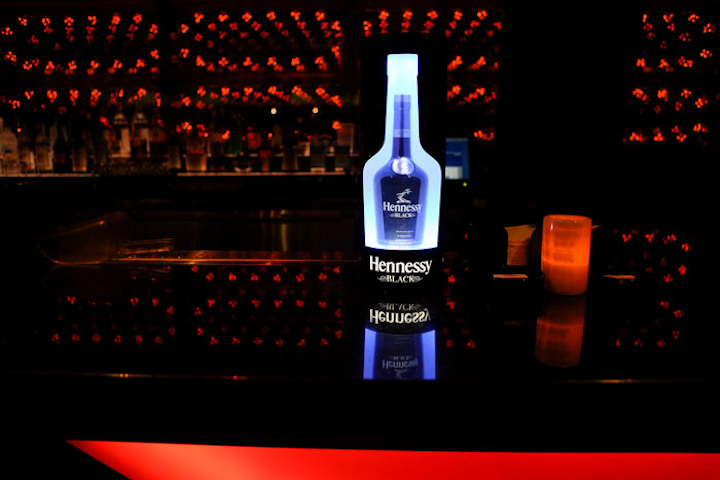 Photo: Stephanie Mei-Ling Photography
Featured Venues/Suppliers: