Growing Talent
After 12 years as an artist and industrial designer, Paloma Teppa ventured into plant design for corporate offices and events.
August 25, 2010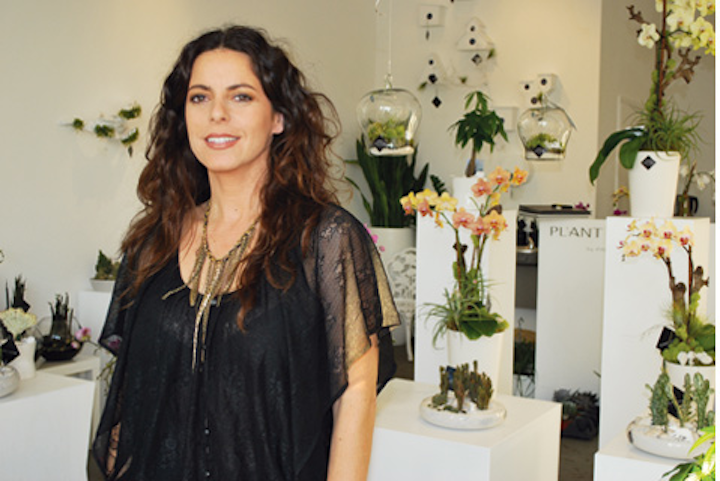 Photo: Courtesy of Plant the Future
Growing up in Argentina, being close to nature was always important to plant designer Paloma Teppa. After earning a degree in industrial engineering in her native country, she traveled to Italy to study fine art for four years before landing in Miami in 2001, where she worked as a freelance stylist for MTV Latin America. While there, she assisted a neighbor one day in his orchid shop and her desire to combine her design knowledge and love of nature took hold.
After six years working in her home, in January Teppa opened Plant the Future, where she designs custom plant and orchid arrangements for corporate offices and events. Teppa's centerpieces are housed in clay pots of various sizes and glass bowls and orbs—depending on the design and size of the arrangement. The plants can last for months, even years, after an event and be used as gifts or raffle items as well. "If you get a plant at an event, you will be thinking about it and seeing the beauty from that event for a long time, and where you got it will stick in your mind," Teppa says. 
 
She often incorporates multiple elements in one arrangement, mixing succulents, bamboo, trees, orchids, and even live butterflies. Their cocoons reside inside the containers for 10 days until they hatch, then the insects stay with the arrangement for a day as they gain strength before flying off.
"Sometimes [clients] send me pictures of the space and the colors for design so I can determine what colored plant or orchid to use, the type of material, and which pot would be best," Teppa says. For instance, she says an orchid bonsai would be a good fit for a dinner table rather than a traditional phalaenopsis orchid, which is much taller and could block conversation.
"If you give her the [event] guidelines and discuss your plan, I'm sure you won't be disappointed," says Ava Rado, founding executive director for the Center for Emerging Art. Teppa decorated the main entrance with a two-foot-tall orchid arrangement for its performing arts anniversary concert in 2008. "We communicated our needs, she told us what she could do and came through with flying colors."
In April, a former MTV colleague hired Teppa for an artist showcase event at the Museum of Contemporary Art in North Miami. "She breaks the mold and is fearless," says Ilana Sod, senior correspondent for public affairs at MTV Latin America. "She takes risks [with her designs] that I've never seen before."
Featured Venues/Suppliers: