Music, Theater & Dance Events Miami/South Florida 2020
April 21, 2020
1. Ultra Music Fest
The 22nd edition Miami's premier electronic music festival skipped 2020 because of public health concerns related to the coronavirus. "Due to the Florida Governor's declaration of a public health emergency and Centers for Disease Control and Prevention's Interim Guidance for COVID-19, it is impossible for the City to provide access to Bayfront Park at this time," organizers told attendees in a statement. They also promised to return in 2021 and released festival dates. Headliners such as Kygo, Major Lazer, Zedd, and David Guetta had been scheduled to perform in the city's Bayfront Park. Next: March 26-28, 2021
2. Winter Music Conference
Another casualty of the coronavirus, the 35th edition of the music industry conference had been scheduled to take place March 16 to 19 at Faena Forum. Organizers promised to reschedule the conference, which was to feature keynote speakers including Lyor Cohen, YouTube's global head of music; Patrick Moxey, president and founder of Ultra Records, Ultra Music, and Ultra International Music Publishing; and the duo Sofi Tukker. Next: March 2021
3. SunFest
More than 100,000 music fans flock to West Palm Beach for the outdoor music festival. The 2020 lineup features Darius Rucker, Adam Lambert, Cage the Elephant, Illenium, Melissa Etheridge, Juanes, and more, and also makes room for local Florida artists. The popular floating bars from Captain Morgan and Ketel One will return; however, the festival will discontinue its firework display, citing a lack of interest. Next: Due to the COVID-19 outbreak, the next event—originally scheduled to have taken place April 30-May 3, 2020—has been canceled.
4. Tortuga Music Festival
Rock The Ocean's Tortuga Music Festival brings a country-heavy lineup to Fort Lauderdale Beach Park each spring, with proceeds supporting ocean conservation and research. In 2019, the festival eliminated plastic straws and plastic water bottles, and all seafood vendors complied with sustainable seafood policy. Activities in the festival's "Conservation Village" include the "Trash Trade Program," in which festivalgoers can collect beach trash and trade it in for prizes. The 2020 event—pushed from April to October—lineup was to include Miranda Lambert, Luke Bryan, Tim McGraw, Pitbull, and Barenaked Ladies. Next: October 2-4, 2020
5. III Points Music, Art & Technology Festival
More than 150 musical acts performed on seven concept stages at III Points in 2019. Staged at Mana Wynwood, the festival featured headliners Erykah Badu, Herbie Hancock, A$AP Rocky, SZA, James Murphy, and Tyler, the Creator. Beyond music, the festival offered an indoor roller rink in partnership with Faena Art and projections of artist Judy Chicago's "Atmospheres" work, thanks to a partnership with the Institute of Contemporary Art, Miami. This year's festival shifts to May. Next: October 16-17, 2020
6. International Ballet Festival of Miami
Ballet stars from Brazil, Spain, Germany, the United States, and other countries perform at the International Ballet Festival of Miami. More than 100 principal dancers from more than 20 ballet companies perform at the festival, which also includes master classes, art exhibits, a dance film series, and more. Next: July 25-August 16, 2020 (At the time of press, these dates have not been affected by the COVID-19 outbreak.)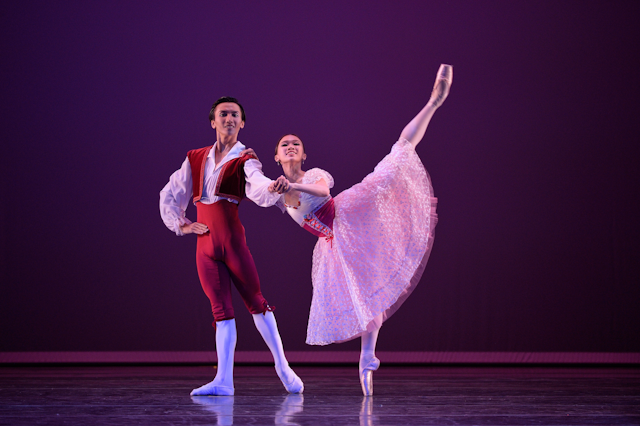 Photo: Simon Soong

7. Jazz in the Gardens
A packed lineup with stars such as Mary J. Blige, Jill Scott, H.E.R., and the Roots was set to perform at the 2020 edition of Jazz in the Gardens, the city of Miami Gardens's signature event. Organizers had to cancel the festival just days before it was to take place over public health concerns due to the coronavirus. The music festival, which was to celebrate its 15th year, had brought on Live Nation Urban and Live Nation Miami to produce the event. Next: March 2021
8. Summer Shorts Festival
The 25th anniversary of City Theatre's Summer Shorts festival of 10-minute plays and musicals has been postponed to 2021. Presented in partnership with the Adrienne Arsht Center, the program spans dramas, comedies, and even ghost stories. The coming anniversary season will feature two programs, a "Best-of-the-Fest Anniversary Shorts" and "Brand-new Anniversary Shorts." Next: June 3-July 3, 2021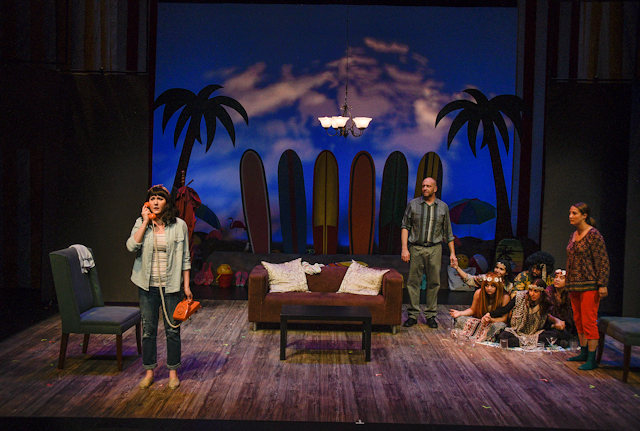 Photo: George Schiavone

9. Miami Salsa Congress
The Miami Salsa Congress is five days of concerts, shows parties, workshops, and other events related to the lively dance genre. More than 500 local, national, and international dancers perform over the course of the five-day festival, which takes place at Eden Roc Miami Beach. In 2020, the Miami Salsa Congress will be celebrating its 20th year. Next: July 22-26, 2020 (At the time of press, these dates have not been affected by the COVID-19 outbreak.)
10. iHeartRadio Fiesta Latina
The sixth annual iHeartRadio Fiesta Latina featured headliners Jennifer Lopez, Daddy Yankee, and Ozuna at the AmericanAirlines Arena. Lopez also was awarded the iHeartRadio Premio Corazón Award in honor of her philanthropic contributions. Enrique Santos hosted the event, which was broadcasted live nationwide across several of iHeartMedia's radio stations as well as livestreamed to mobile audiences. Next: Fall 2021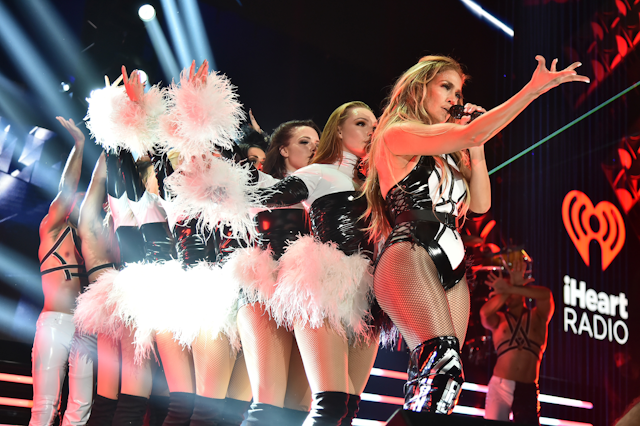 Photo: Theo Wargo/Getty Images for iHeartRadio

11. Rolling Loud
Miami's premier hip-hop festival's sixth season has been postponed due to COVID-19 concerns. A$AP Rocky, Travis Scott, and Post Malone, along with Lil Uzi Vert, Lil Baby, 21 Savage, and more were slated to headline on three stages at Hard Rock Stadium. (Though last year's edition was marred by a fight that caused some guests to stampede to exits.) The Miami-based festival expanded to New York and Los Angeles and will also present a European edition in Portugal. Next: February 12-14, 2021
12. Premio Lo Nuestro a la Música Latina
The 32nd annual Premio Lo Nuestro a la Música Latina, a Spanish-language award show, took place at AmericanAirlines Arena. Univision's live broadcast bucked a trend among major award shows: Its audience actually grew by 5 percent over last year among adults ages 18 to 49. Thalia, Pitbull, and Alejandra Espinoza hosted the event, which also saw performances from Latin music superstars Daddy Yankee—who was the top winner with seven trophies—J Balvin, Ricky Martin, and Natti Natasha. Next: February 2021
Photo: Courtesy of Premio Lo Nuestro a la Música Latina

13. Flamenco Festival Miami
An arts event that draws national arts coverage, the Flamenco Festival Miami presents a series of concerts and performances that celebrate the Spanish dance. For the upcoming 13th edition, acclaimed artist María Pagés is to present a new work, "Yo Carmen." Next: October 21-22, 2020
14. International Hispanic Theatre Festival
The 34th International Hispanic Theatre Festival took place in July at the Arsht Center's Carnival Studio Theater. Presented in Spanish—some with English supertitles and all with at least one performance that included a chat-back with the company. The 2019 plays hailed from Spain and the U.S. Next: July 9-26, 2020 (At the time of press, these dates have not been affected by the COVID-19 outbreak.)
15. New to the List: Haitian Compas Festival
Timed to commemorate Haiti Flag Day, Haitian Compas Festival is now in its 22nd year of bringing together kompa music stars and some 20,000 fans. Founded by Noel & Cecibon Production, this year's event will feature performers including T-Vice, Roody Roodboy, and Anie Alerte and take place at Mana Wynwood. Next: Due to the COVID-19 outbreak, the next event—originally scheduled to have taken place May 16, 2020—has been canceled.