Polo and Ponies Return to Miami Beach
The Miami Beach Polo World Cup returned to the sand for the fourth year for its annual three-day international tournament.
April 30, 2008
For the fourth year in a row, Miami Beach hosted the international polo community at the Miami Beach Polo World Cup. Six international teams, and nearly 80 ponies, participated in the three-day event coordinated by
ACT Productions
and held in the sands of Miami Beach just behind the
Setai
. The inclusion of two additional teams this year-with players from Germany, Argentina, Mexico, Switzerland, and the U.S.-has given the tournament the official title of the world's largest and most prestigious polo tournament on the beach.
Though the tournament officially began on Friday, a host of events led up to the first match, including a horse parade on the beach and a V.I.P. "Polo Goes Social" cocktail party at the
Sagamore
following the kickoff press conferences on Thursday afternoon.On Saturday night, attendees were treated to entertainment from a Blues Brothers tribute band and a fashion show from Nichole de Carle, a famed English lingerie designer, inside the tents on the sand.
Friday through Sunday, the ponies and players took to the sands to compete in three games each day, with the final winner announced at the closing ceremonies yesterday. For the third year in a row, the Audi team took home the winning cup, as well as a Catena Swiss watch for each player. Additional watches and gifts from official supplier La Martina were presented to M.V.P. Marc Ganzi and the second-, third-, fourth-, and fifth-place teams.
Local sponsors for the tournament included
China Grill
,
Mynt Lounge
,
Hotel Del Soleil
,
Kobe Club
, the Setai,
Gansevoort South Hotel and Residences
,
Smith & Wollensky
, and
Tuscan Steak
, as well as the Miami Beach Visitor and Convention Authority and Miami-Dade County Authority.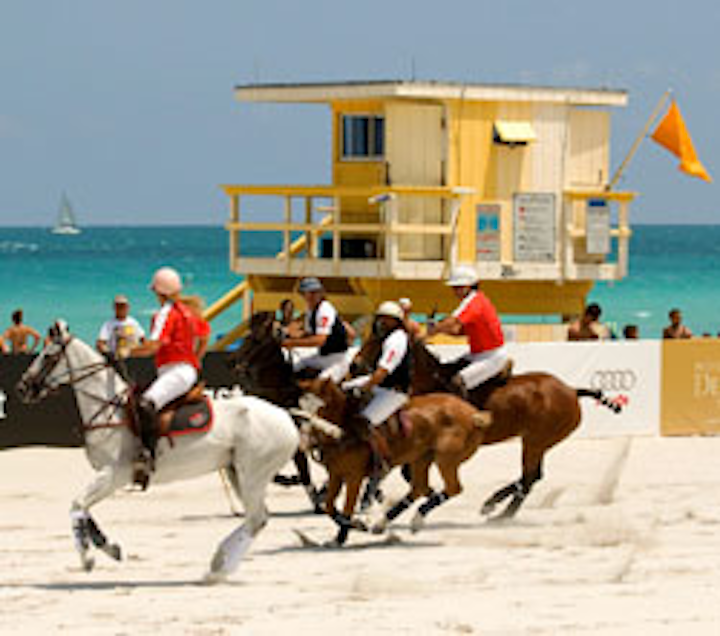 Courtesy of Hennessy by Mitchell Zachs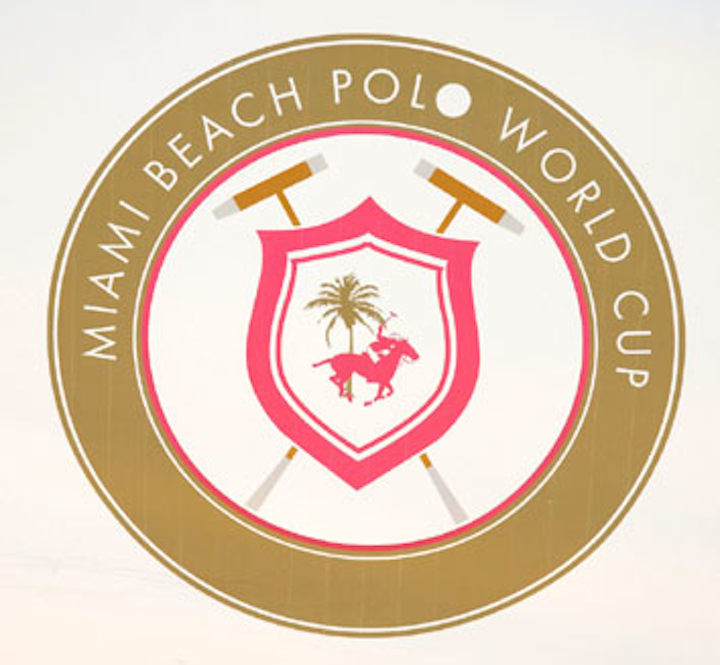 Courtesy of Hennessy by Mitchell Zachs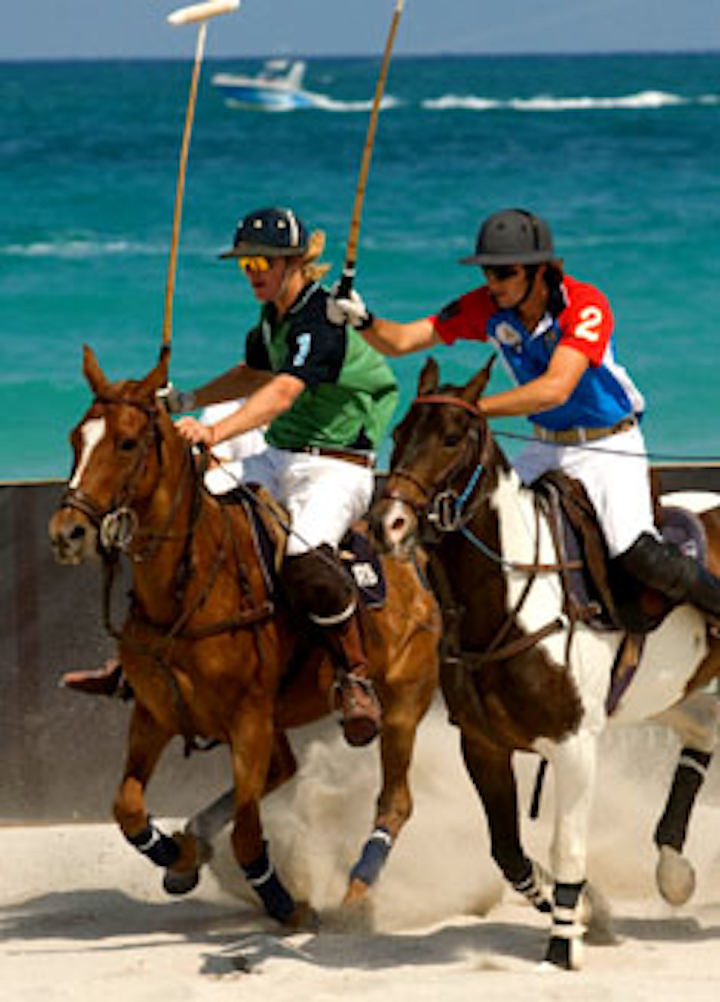 Courtesy of Hennessy by Mitchell Zachs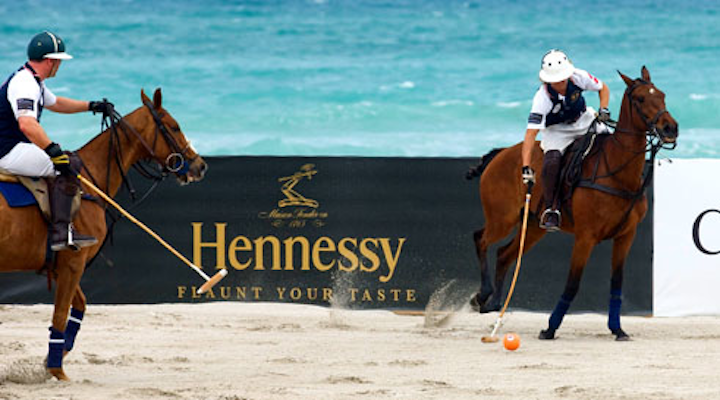 Courtesy of Hennessy by Mitchell Zachs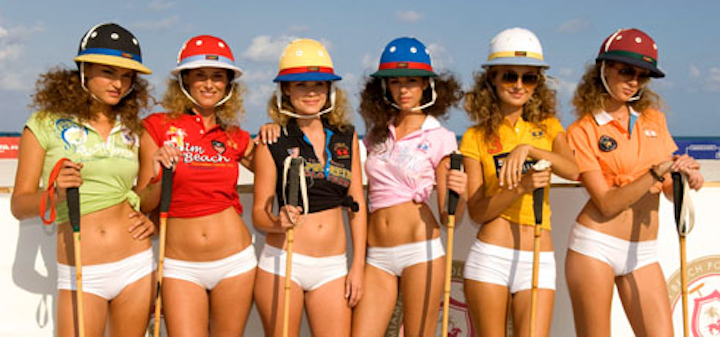 Courtesy of Hennessy by Mitchell Zachs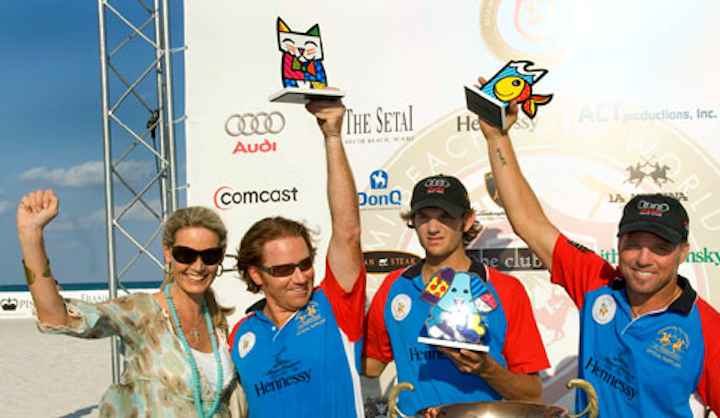 Courtesy of Hennessy by Mitchell Zachs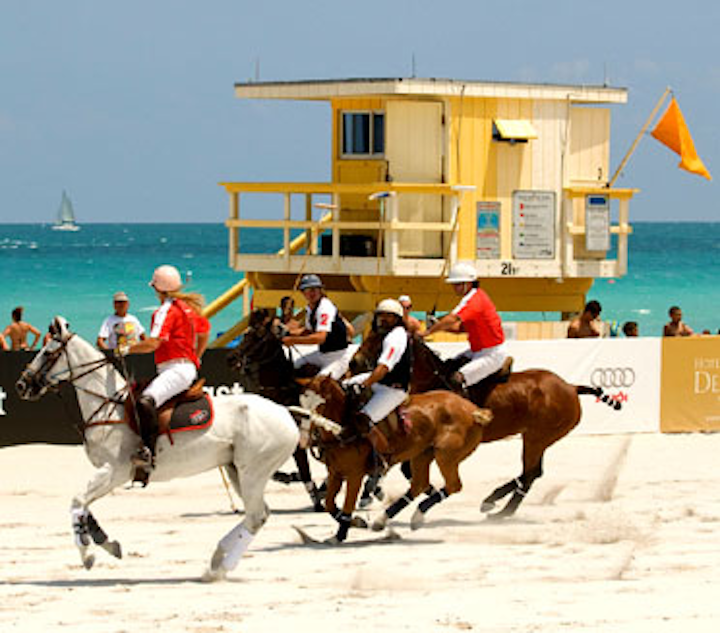 Courtesy of Hennessy by Mitchell Zachs
Featured Venues/Suppliers: