Audi Re-Mixed at the Collection
Special guests to Audi's invite-only event last Thursday got a chance to view the new Audi A4 and a new showroom design, the Audi Advanced Showroom Concept.
September 23, 2008
A selected group of V.I.P.s attended Audi's Re-Mixed party at the Collection-an exclusive showroom in Miami for top-of-the-line luxury cars-on September 18, and were among the first to witness two new creations from the German automaker. The 2009 Audi A4 was introduced, and guests also got the first glimpse of the company's Advanced Showroom Concept room design.

The new showroom at the Collection played host to the event and featured a classic, minimal, and modern arrangement. While guests checked out the three new A4s on display, CuisineWorks Events waitstaff served hors d'oeuvres such as sushi bites from glowing trays with chopsticks stuck in the grass center of the tray. Two bars served cocktails throughout the night provided by Dewar's and Peroni, two of the event's sponsors.
Special guest DJ Tracy Young supplied the rhythm from her elevated booth behind the primary bar. Pete Diaz Productions' lighting scheme transformed the sales offices into glowing red rooms, similar to the color of the A4 on display. Entertainers from Hot James Entertainment in racing suits were stationed on either side of the showroom entrance and atop acrylic cubes within the space, fully equipped with checkered flags.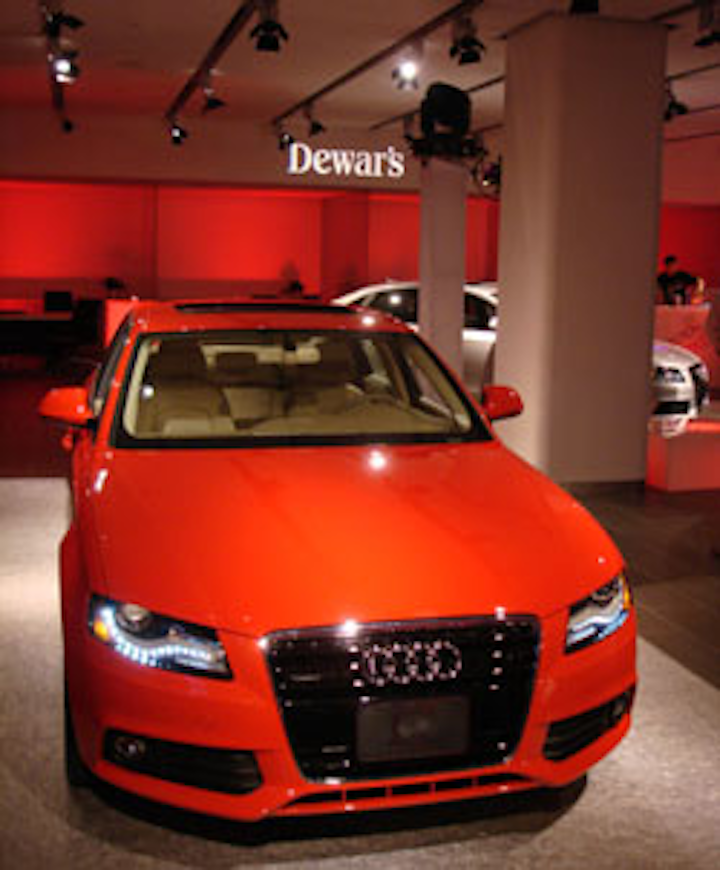 BizBash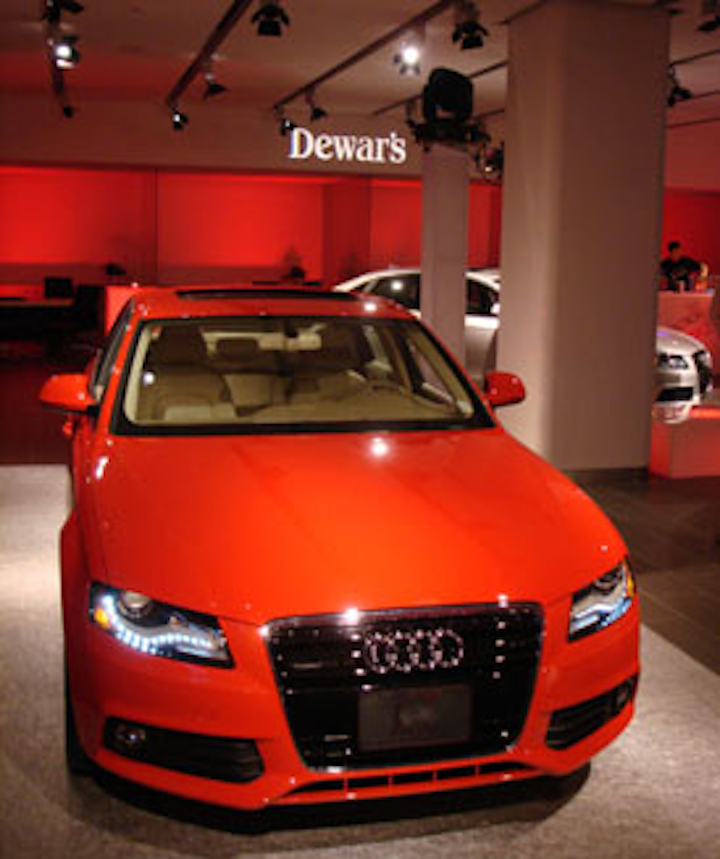 BizBash
BizBash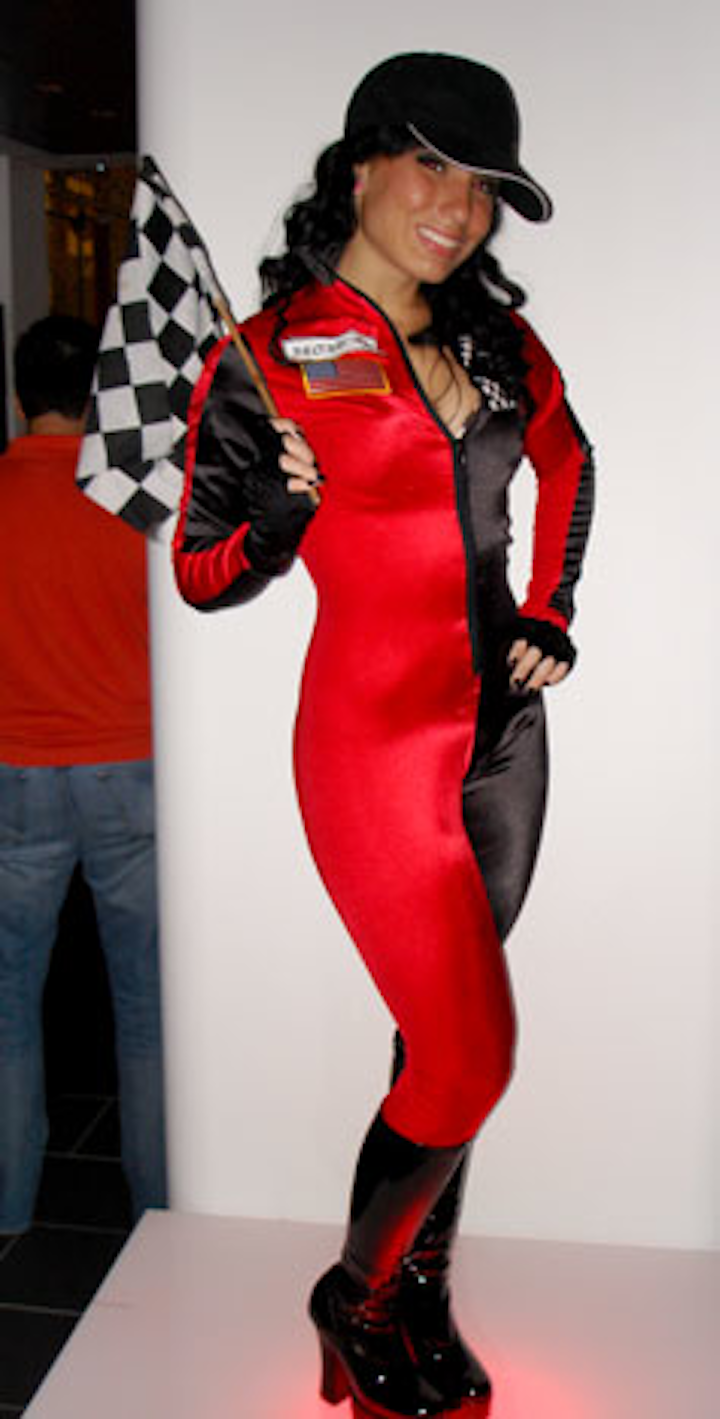 BizBash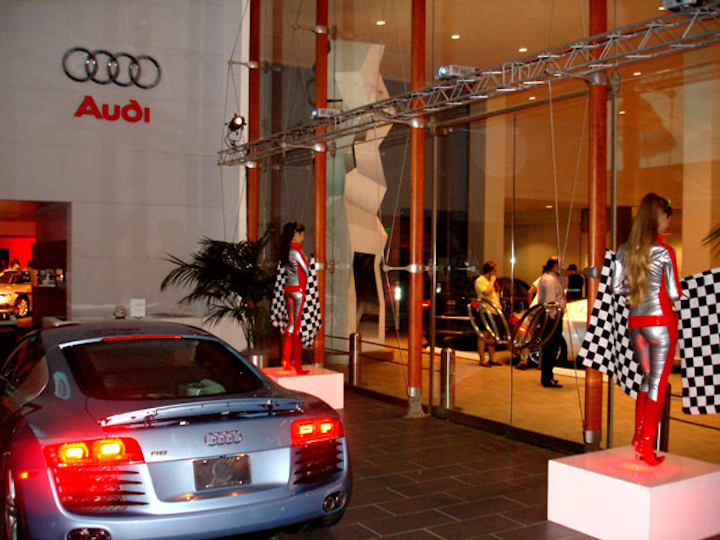 BizBash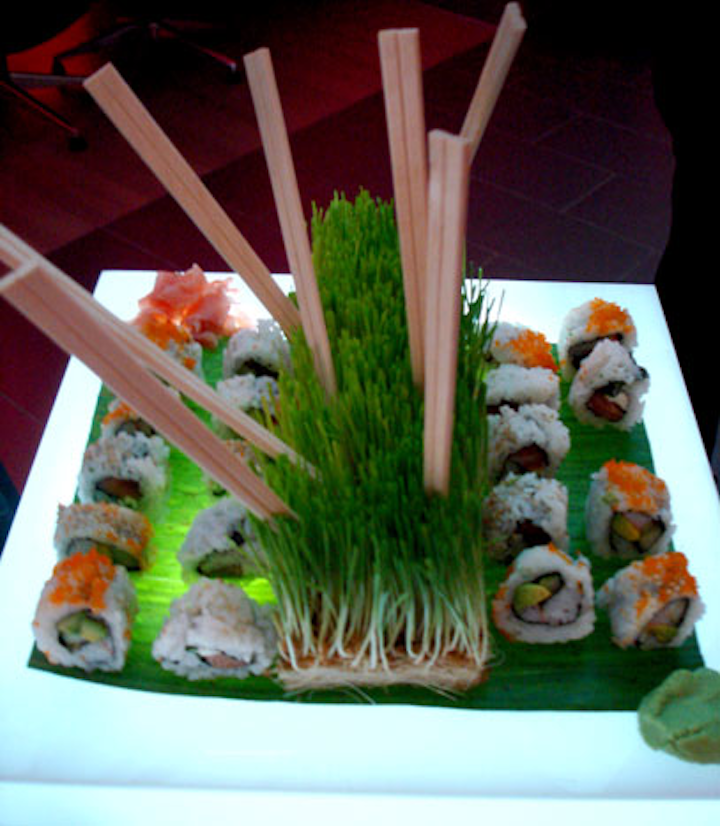 BizBash
Featured Venues/Suppliers: