Art Basel Preview: New Convention Center Layout, Giant Beach Structure for Audi
November 24, 2009
Art Basel Miami Beach, the international art fair that attracts more than 40,000 people annually, will kick off on December 2 with a V.I.P. Vernissage preview at the Miami Beach Convention Center, the headquarters of the four-day art fair. Within Art Basel will be 10 programs named for the type of art being showcased or the informational programming they provide ("Art Video," "Art Nova").

For the 2009 show, organizers have redesigned the layout of the convention center's main exhibit floor and created a new 40,000-square-foot temporary exhibition structure on the sand at Collins Park.
At the center of the exhibit hall's new layout is an 11,500-square-foot cube designed by Dutch architecture firm Tom Postma Design that will house two new temporary restaurants and three of the show's art programs—the book launches and design talks, a section for art periodicals, and museum and gallery showcases. Art Positions, a presentation of 23 galleries that in previous years displayed their works in shipping containers set up in Collins Park, will this year be arranged around the cube. The new layout is expected to improve visitor navigation throughout the halls and allow for more food service and lounge areas to be set up, according to the official press release.

Additionally, in another section of the convention center, the Art Collectors' Lounge—home to Art Basel's sponsor lounges—will be expanded to include a new temporary restaurant and seated dining area for V.I.P. art collectors and sponsors. Returning sponsors NetJets, AXA Art, and UBS, as well as Cartier will have private lounges in this area.

Taking over the space in Collins Park formerly occupied by Art Positions will be the new Oceanfront exhibition area. New York-based public art organization Creative Time commissioned Los Angeles artist Pae White to design the space, which will house exhibitions and performances as well as a café with drinks and light bites.

Oceanfront will be free to the public and host four of Art Basel's performance programs. The annual Art Love Music concert on the beach will kick off the venue's nighttime programming on December 3, after which point the space will host music, film, and spoken-word events nightly.

Piggybacking on Art Basel and the many collectors in town will be numerous satellite art fairs around the city. One of the largest initiatives is Audi's Art of Progress pavilion on the sand next to the Eden Roc Renaissance Miami Beach. The 45,000-square-foot structure will showcase art from the Rubell Family Collection, an installation from designer Tom Dixon, and the brand's new Audi A8. The temporary structure was built by EventStar and will debut on November 30 for a private unveiling party for Audi dealers, owners, representatives, and media. It will open to the public on December 2.

The design district highlight is art fair Design Miami, which will once again be housed in a 35,000-square-foot temporary structure designed by New York-based architects ArandaLasch and EventStar. Nearby, real estate company Dacra Development has created a new Limited Editions Experiences exhibition of pop-up retail stores from designers such as Gucci, Fendi, and Cynthia Rowley throughout the Moore Building and the company's other retail spaces in the neighborhood.

Just four blocks south, Photo Miami, Art Miami, and the Red Dot Art Fair will return to midtown Miami.

Other event highlights to look out for include Miami magazine's eco-friendly cocktail party at the Epic Hotel, a Jeff Koons watch launch and Pucci trunk show at the Webster on December 1, and Miami Art Museum's Ball at the Fontainebleau on December 5. New York nightspot the Box is importing nightly performances December 3 to 5 at Nikki Beach, with acts such as fire dancers, contortionists, and aerialists. Additionally, SushiSambaDromo's Graffiti Gone Global event—formerly called Ginzatropicalia—will be housed in a the same 4,000-square-foot building in midtown as it was last year. The 2009 exhibition will feature a favela-inspired installation inside the building and live battles between graffiti artists during its exhibition days December 4 through 6.
Big name brands like Cartier and Vanity Fair will also host events throughout the week. The former will put on a private dinner at Mr. Chow restaurant on December 3 and the latter has once again partnerd with the Museum of Contemporary Art for its annual Art Basel Welcome Party on December 1.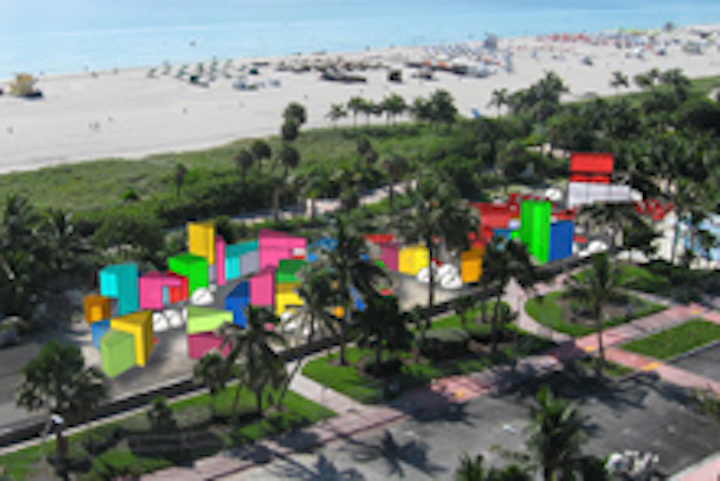 Rendering: Courtesy of Creative Time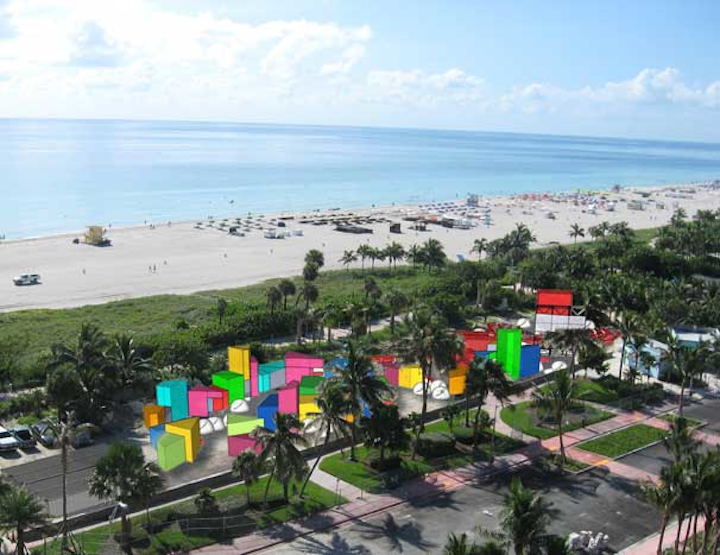 Rendering: Courtesy of Creative Time
Rendering: Courtesy of Graffiti Gone Global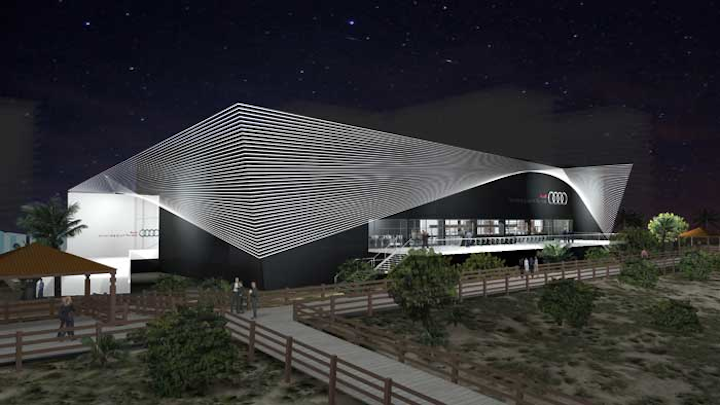 Rendering: Courtesy of Audi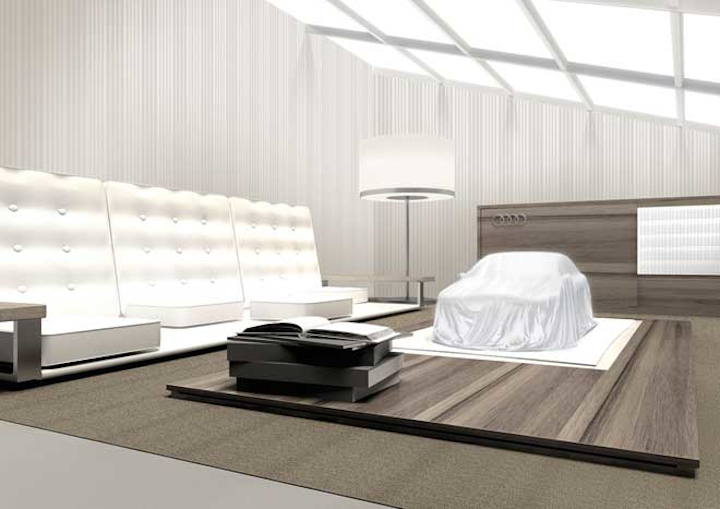 Rendering: Courtesy of Audi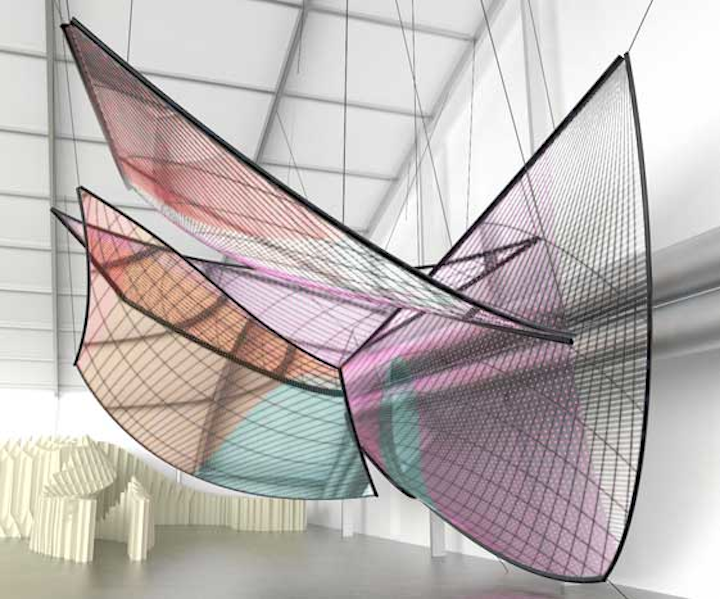 Rendering: Courtesy of Swarovski
Featured Venues/Suppliers: