Miami Swim Week: See Brand Activations From Mercedes-Benz, Polaroid, Jantzen
The Raleigh, hosting Mercedes-Benz Fashion Week Swim for the ninth time, was the center of the action for runway shows, cocktail receptions, and brand activations.
July 24, 2013
The ninth installment of Mercedes-Benz Fashion Week Swim, which wrapped up Monday, came with a sea of eager fashion fans and a heavy dose of rain. Despite damp weather, the events ran smoothly at the South Beach boutique Raleigh hotel, the host venue for most official Swim Week festivities.
The hotel transformed to cater to a bevy of events, from cocktail parties to runway shows. Although turnout at Thursday's kickoff event may have been hindered due to a downpour, the Oasis tent was filled with guests, who sipped custom cocktails courtesy Russian Standard Vodka and toasted swimwear brand Roxy's 25th year in the business. Event-themed cake pops were a sweet treat, as were the models sporting Roxy's latest line, Pop Surf.
On Friday afternoon, the City of Miami Beach proclaimed July 19 as "Raleigh Hotel Day," part of a festive cocktail hour that honored late Olympic swimmer and actress Esther Williams, who filmed several movies at the Raleigh's iconic pool. Blown-up photos of Williams were plastered throughout the pool deck, while the Dolphinettes performed a synchronized swimming routine in celebration of the icon herself.
Later in the evening, guests got their first look at the tented catwalks, where more than a dozen swimwear lines were showcased throughout the weekend. After a front entry check-in via iPad, visitors explored the grounds, which included two main runway tents. The Oasis tent, which was a smaller runway room, featured a clear tent design with natural light before sunset, where guests could peer out, and palm trees colored the roof above. A clean white color scheme made designs pop, and the raised runway made for optimal photo opportunities for guests looking to post looks via social media. The Cabana Grande tent on the east end of the hotel grounds accommodated a larger audience in its chic space.
Saturday afternoon brought the pool party crowd to Raleigh, where Ocean Drive's Sun Covered event was underway. The lighthearted event offered several games, including an oversize Jenga set and a ping-pong table with the surface covered in branding for Popchips. Chambord Vodka served boozy snow cones from an ice machine, as well as themed cocktails from a more traditional bar. Adding a social media element, Polaroid sponsored a Twitter-operated vending machine, which dropped prizes only when guests tweeted a unique code generated by the machine.
Even though plenty of exciting runway shows were scheduled for Sunday, it seemed like a prime time to relax. At the seventh-floor Mercedes-Benz Star Lounge, select V.I.P.s were served Russian Standard Vodka cocktails, Perrier-Jouet, and Nickel & Nickel wine, along with catering from Restaurant Michael Schwartz. The space's decor was a special addition to the hotel. The lounge, from interior decorator Wesley Cadle, drew inspiration from the 1950s, evoking a sunporch with graphic trellis prints in bold colors, bamboo, rattan, and other natural finishes. A champagne toast to Swim Week with an aerial view of the scene below, inside the Esther Williams suite, was an ideal way to cap off the extravaganza.
Mercedes-Benz Fashion Week Swim Official Kickoff Party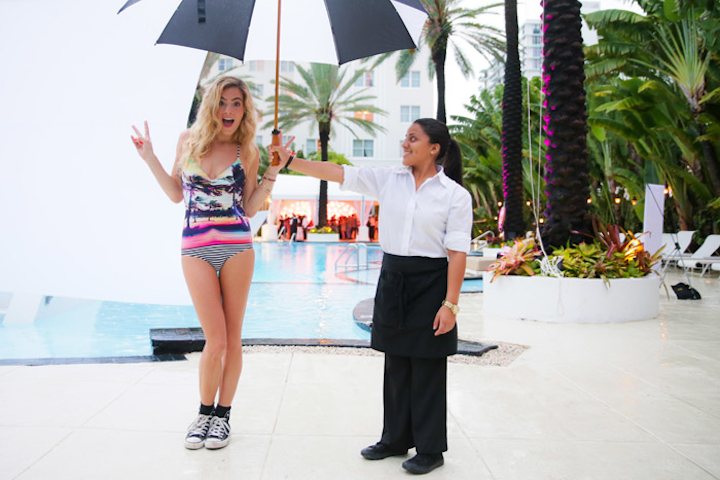 Photo: David X Prutting/BFAnyc.com
Mercedes-Benz Fashion Week Swim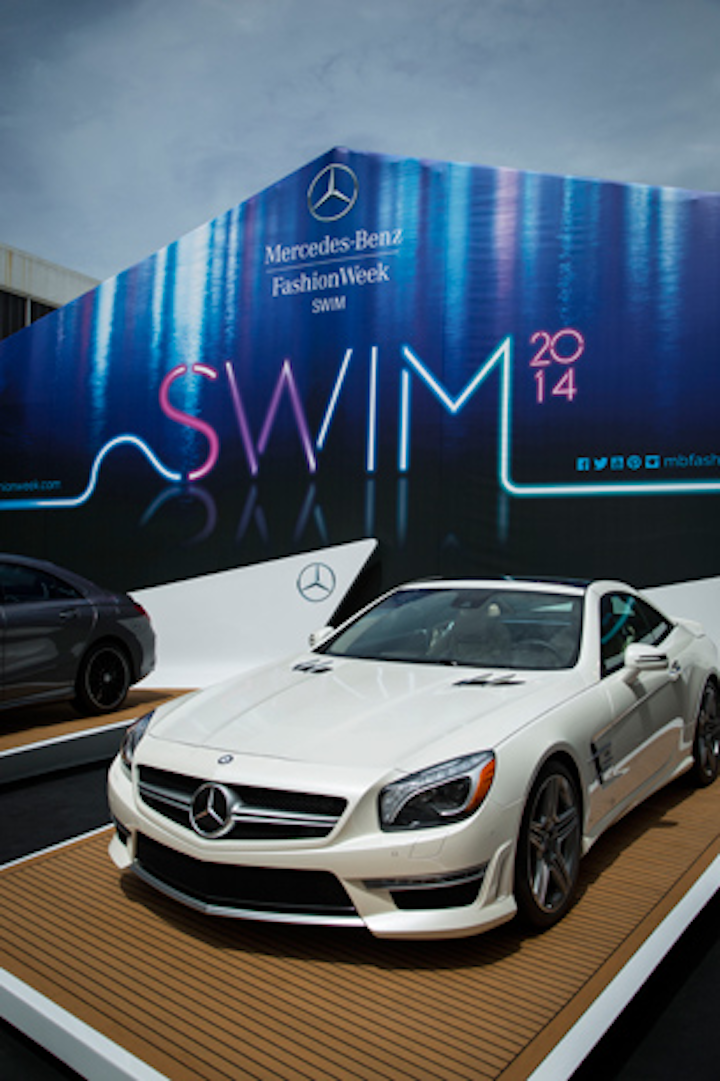 Photo: CANDUN Productions
Esther Williams Tribute Cocktail Reception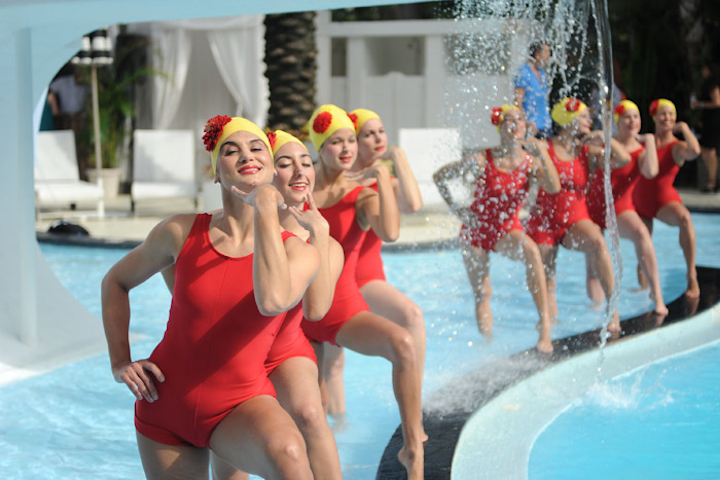 Photo: World Red Eye/Rodrigo Gaya
'Ocean Drive's Sun Covered Pool Party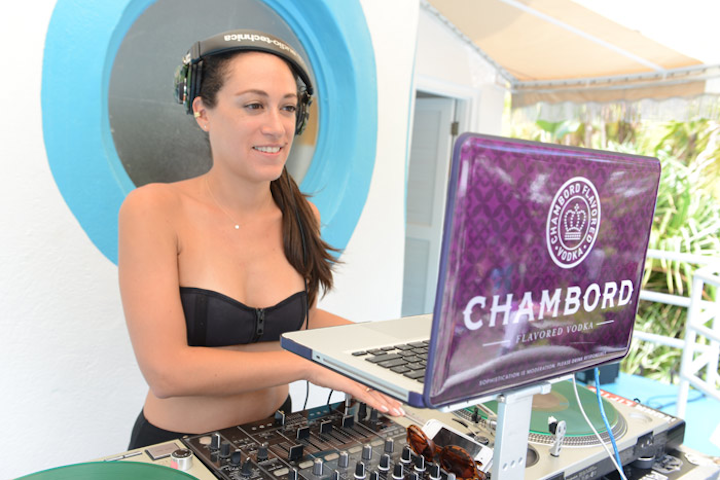 Photo: World Red Eye
'Ocean Drive's Sun Covered Pool Party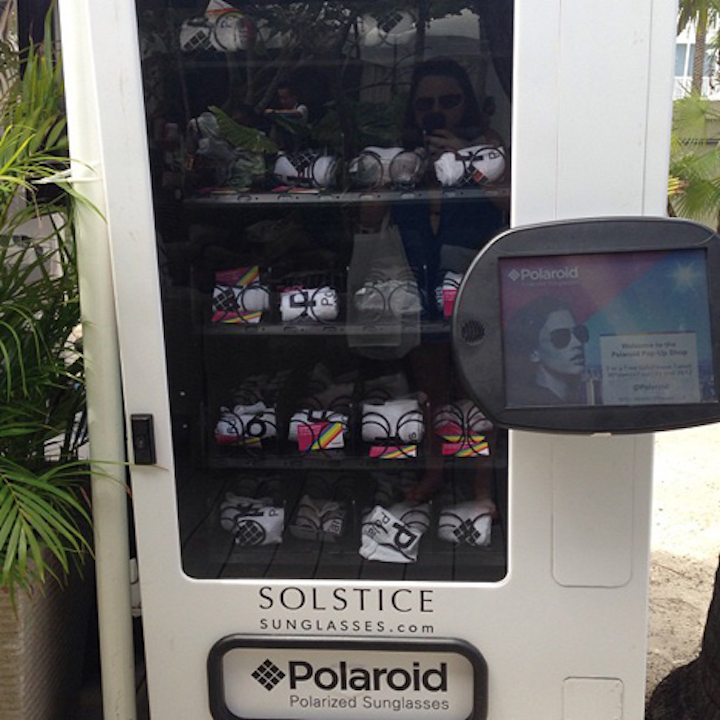 Photo: Tracy Block for BizBash
'Ocean Drive's Sun Covered Pool Party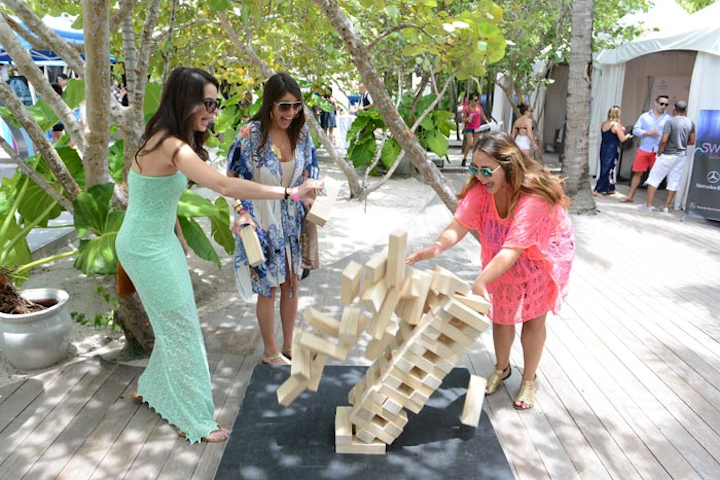 Photo: World Red Eye
Mercedes-Benz Fashion Week Swim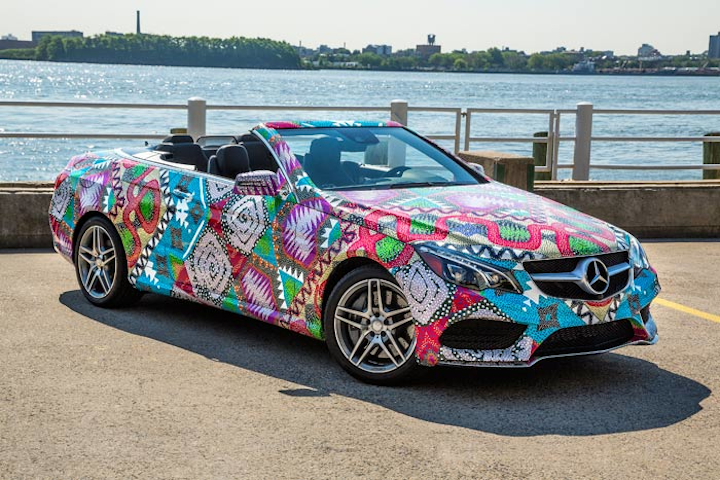 Photo: Courtesy Mercedes-Benz
The History of Swim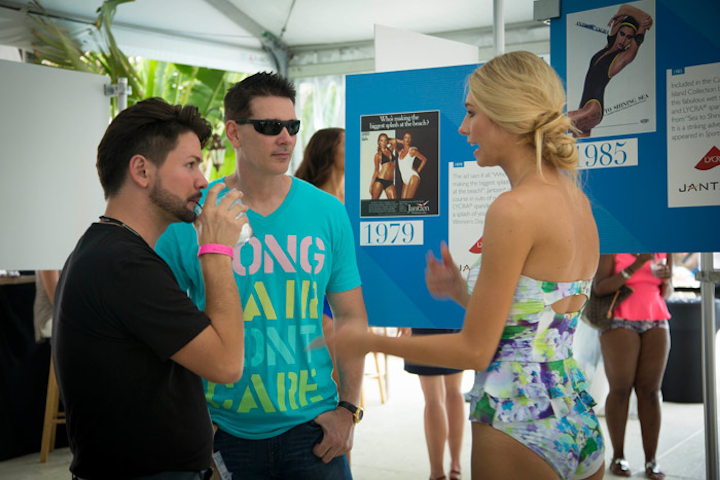 Photo: CANDUN Productions
Poko Pano at Mercedes-Benz Fashion Week Swim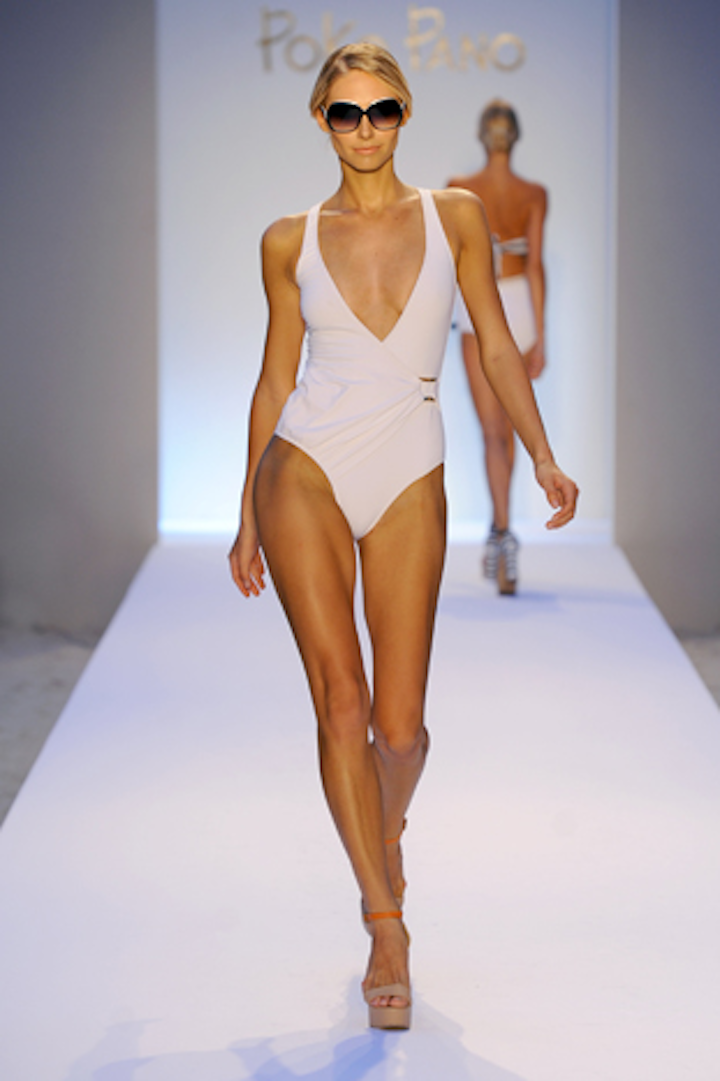 Photo: Courtesy of Poko Pano
Mercedes-Benz Fashion Week Swim
Photo: Stephane Touya
Splashion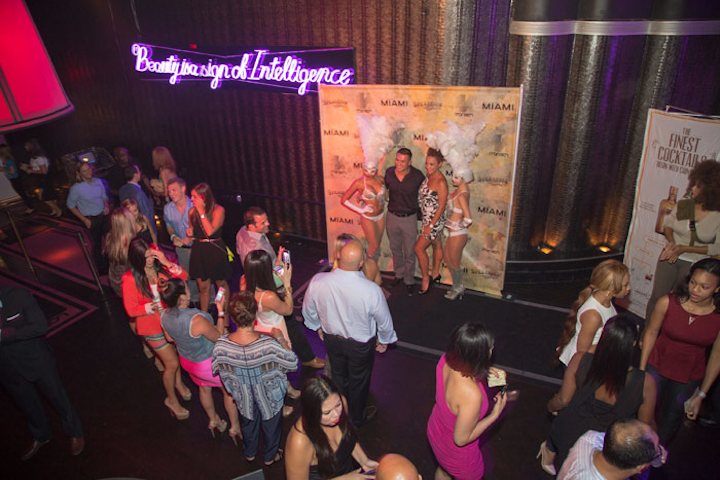 Photo: Brett Hufziger
Don't Worry Baby Pool Party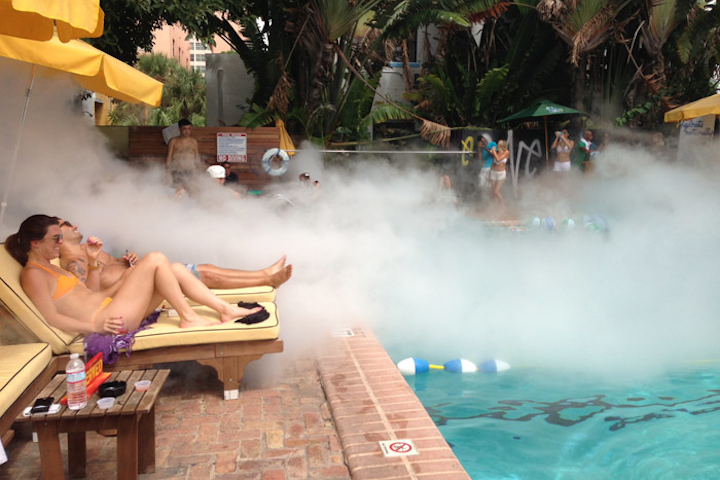 Photo: Tracy Block for BizBash
Miami Swim Show & Lingerie Show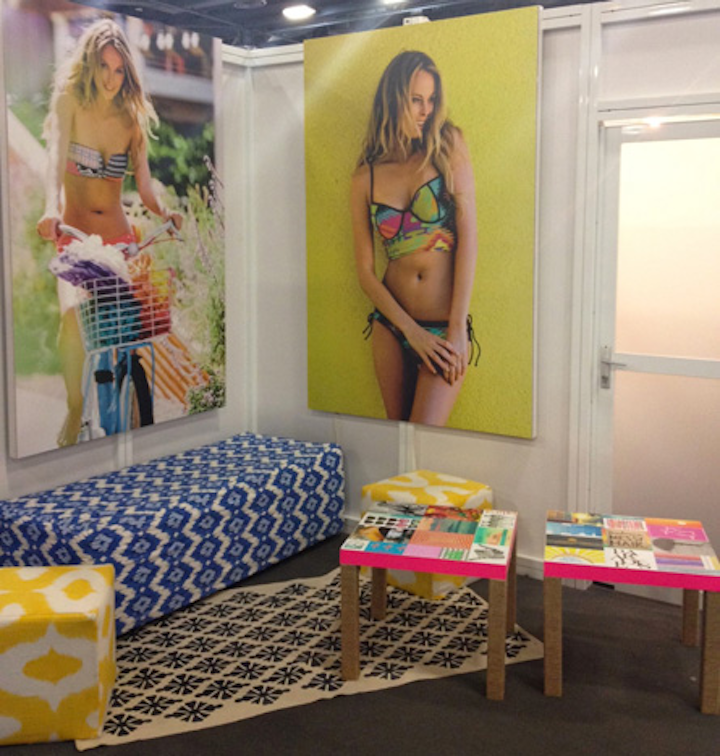 Photo: Courtesy Ronen Rental
Funkshion Swim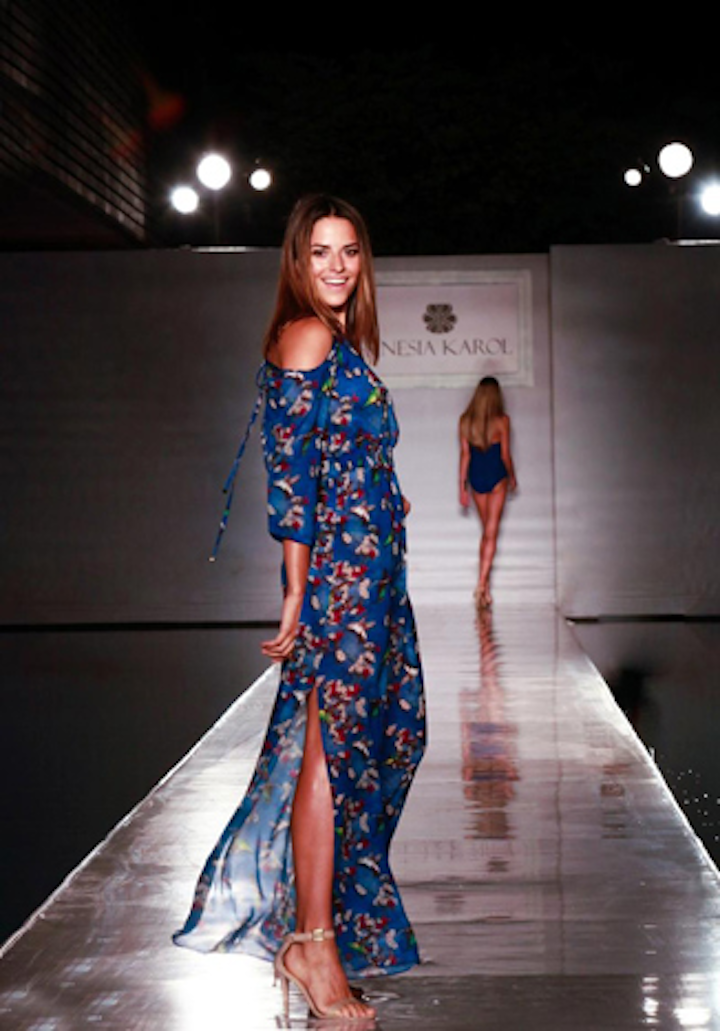 Photo: Victoria Machin
Emerging Designer Series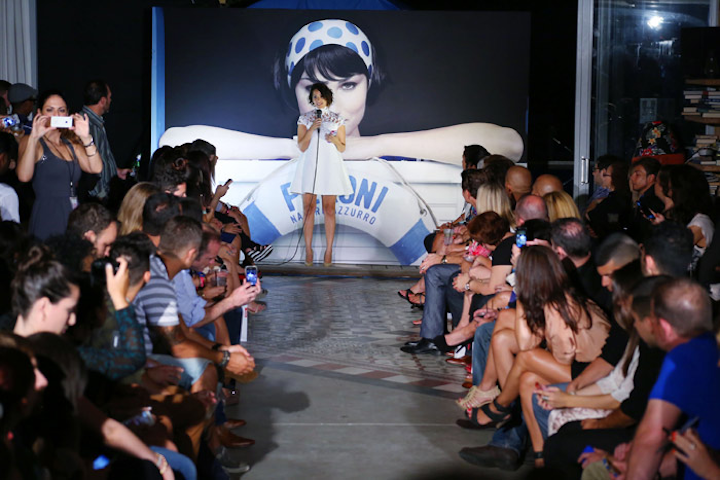 Photo: World Red Eye
Ready, Set, Swim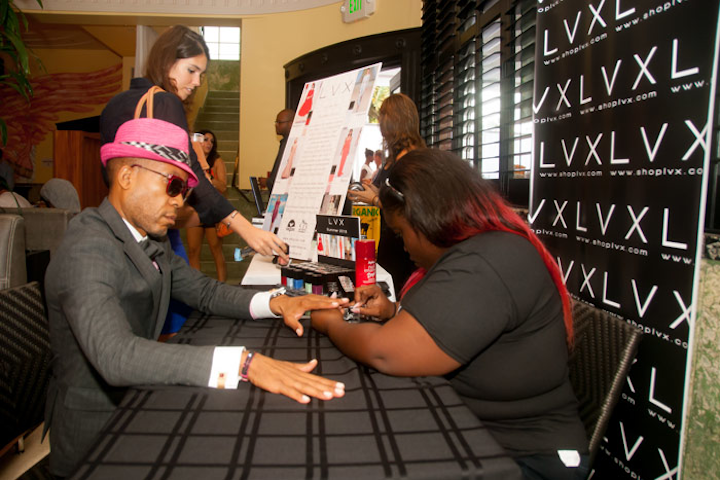 Photo: Wellington Guzman
Featured Venues/Suppliers: