Networking App Helps Set Up "Dates" at Events
Find out how E-180 transforms events into peer learning hubs.
January 22, 2015
Networking is one of the main reasons people attend events such as conferences and trade shows, but it can be challenging for attendees to make meaningful connections with people they don't already know. Montreal-based E-180 wants to facilitate that process. The company has created a system that matches peoples' requests and offers for knowledge and then schedules "brain dates" at events.
"You can have a list of names and titles of other people at the event, but it's difficult to know what they want to learn and what they can contribute to the community. This is where we get involved," said Christine Renaud, the company's C.E.O. "Our mission is to transform everybody into a lifelong teacher, and we think a conference is a great place to do that."
The company offers the matchmaking service as part of its mobile event app, which also includes basic functions such as agendas and speaker profiles. Working with the event host, E-180 sends emails to attendees explaining the matchmaking process and inviting them to create a profiles indicating specific topics they would like to learn about and topics they can educate others about. Users can then browse these offers and requests and send invitations to meet people at the event.
"Some event organizers will tell us, 'These are busy people. We don't know how much they will want to contribute. They are here to take and to learn and to get the most out of the event for their money.' But what we find is there are always way more offers than requests. People are thrilled to share their knowledge, even at events where you have different levels of experience, for example students and C-suite attendees," Renaud said.
C2 Montréal, the international conference on commerce and creativity conceived by creative agency Sid Lee, has used the E-180 system for the past two years, with thousands of attendees scheduling one-to-one meetups. "It's always one of the highest-ranked elements of C2, and when we talk to people we always hear, 'Your networking platform is so great,'" said Martin Enault, C2 Montréal's vice president for partnerships. "What makes E-180 so special is … the algorithm is far more advanced than anything else we've managed to find."
To complement the online matchmaking, E-180 provides staff at each event who create a dedicated space so people know where to come for their brain dates and to assist attendees in making connections. "If you show up to the meeting point and you have 20 minutes to kill and we know your requests and offers, we can play the matchmaker on site," Renaud said.
At C2 Montréal, organizers also worked with E-180 to provide an additional matchmaking opportunity dubbed the "Knowledge Market." Following presentations on the main stage, organizers would write a related topic or theme on a large blackboard. Attendees could then write questions related to that topic on the boards or offer to share expertise on the topics. Facilitators matched people for impromptu meetings
"We find that it's an interesting and relevant networking tool for our attendees, because it creates serendipitous meetings between people who may not otherwise have crossed paths, but obviously have a lot to learn from each other," said Nadia Lakhdari, executive vice president of creation and content for C2 Montréal.
E-180 also uses social media to connect the conference content to the offers and requests for knowledge. For example, following a session on experiential marketing, the company may send out a tweet that promotes some of the people who are offering to share knowledge on creating an experiential marketing strategy. In addition to C2 Montréal, E-180 was recently used at the White House's Global Entrepreneurship Summit in Morocco and at the Doha Goals Forum in Qatar. Renaud estimates the company has worked with about 20 events in the past two years.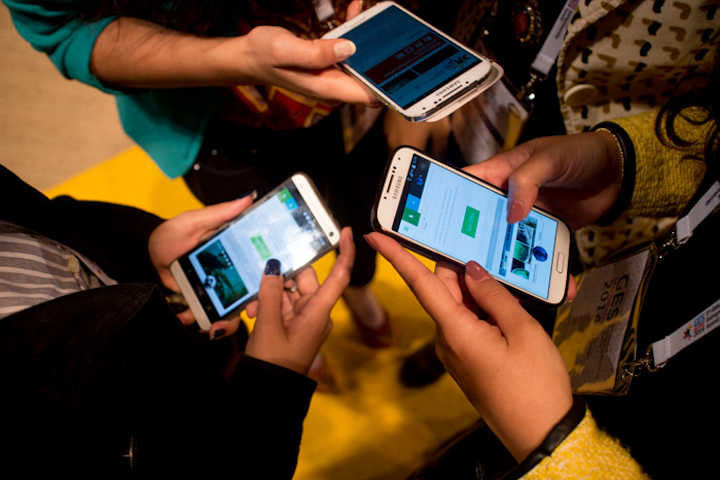 Photo: Courtesy of E-180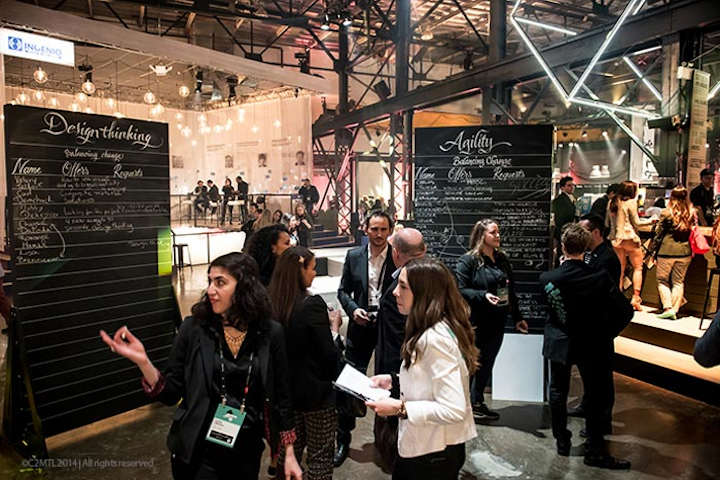 Photo: Agnieska S.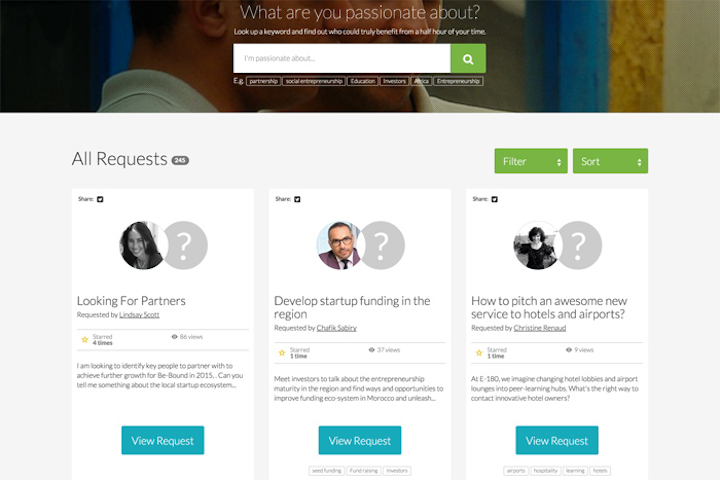 Photo: Courtesy of E-180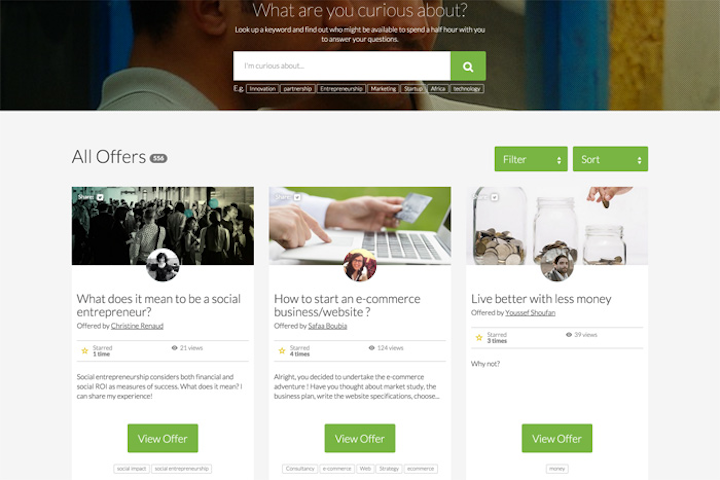 Photo: Courtesy of E-180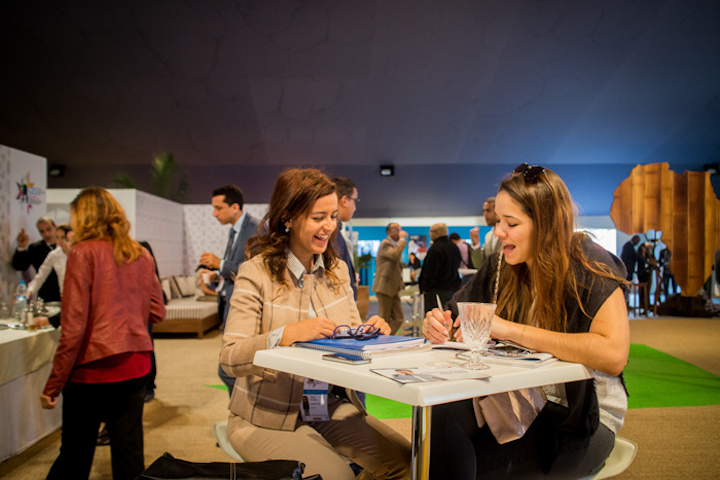 Photo: Courtesy of E-180
Photo: Courtesy of E-180
Featured Venues/Suppliers: