What to Expect at Elevate New York
Have you registered yet?
July 21, 2014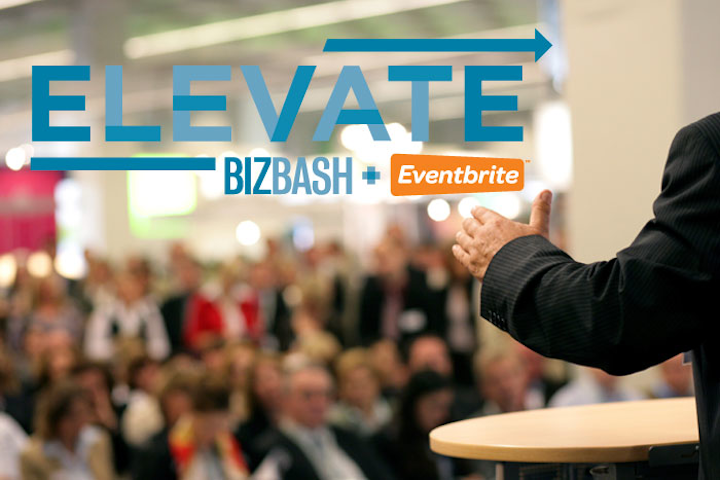 After selling out last year, BizBash and Eventbrite are bringing their one-day conference for event and meeting professionals back to New York on July 31. Held at the Conrad New York, Elevate New York will include a keynote by social media expert and What's the Future of Business author Brian Solis; workshops on fund-raising, technology, and event marketing; and conversations with Van Wyck & Van Wyck founder Bronson van Wyck, Tough Mudder's chief revenue officer, Nick Hobaczewski, and Eventbrite president Julia Hartz and C.E.O. Kevin Hartz.
The schedule for Elevate New York, including the keynote, morning and afternoon sessions, luncheon, and post-event cocktails, is below; attendees can register here.
8:30-9:10 a.m.
Registration and Breakfast
9:15-10:30 a.m.
Opening Session and Keynote
Brian Solis, principal, Altimeter Group
Julia Hartz, president, Eventbrite
David Adler, C.E.O. and founder, BizBash
10:45-11:45 a.m.
Workshop Session 1
The Future of Fund-Raisers and the Strategies to Never Ignore
Lauren Kane, special events project manager, Charity:Water
What Every Event Organizer Needs to Know about Mobile
Lawrence Coburn, C.E.O. and founder, DoubleDutch
Tech Tools: The New Ecosystem of Events
Mitch Colleran, partnership manager, Eventbrite
10 Ways to Get More Out of Your Event Budget
Cheryl Gentry, president, Glow Media

12-1 p.m.
Luncheon and Sit-Down With Bronson van Wyck
Bronson van Wyck, founder, Van Wyck & Van Wyck
Anna Sekula, editor in chief, BizBash
1:15-2:15 p.m.
Workshop Session 2
Sponsorship Secrets: What Every Event Organizer Needs to Know
Melanie Altarescu, executive director of integrated marketing, The New Yorker
Defining the Parameters: Is Your Event Worth Repeating?
Dennis Cheng, chief development officer, The Clinton Foundation
The Event Marketer's Toolkit: Important Strategies to Implement Now
Tamara Mendelsohn, vice president of marketing, Eventbrite
The Social Media/Events Mashup
David Adler, C.E.O. and founder, BizBash
Mallorie Rosenbluth, vice president, Likeable Media
Jeff Ramos, social media manager, MKG
Andrew Stevens, co-founder and creative director, We Came in Peace
2:15-3 p.m.
Coffee Break and Networking
3:15-4:15 p.m.
Workshop Session 3
Sponsorship Secrets: What Every Event Organizer Needs to Know
Melanie Altarescu, executive director of integrated marketing, The New Yorker
Defining the Parameters: Is Your Event Worth Repeating?
Dennis Cheng, chief development officer, The Clinton Foundation
The Event Marketer's Toolkit: Important Strategies to Implement Now
Tamara Mendelsohn, vice president of marketing, Eventbrite
The Social Media/Events Mashup
David Adler, C.E.O. and founder, BizBash
Mallorie Rosenbluth, vice president, Likeable Media
Jeff Ramos, social media manager, MKG
Andrew Stevens, co-founder and creative director, We Came in Peace
4:30-5 p.m.
Closing Session
Building a Movement: How Tough Mudder Created an Entire Event Segment
Nick Hobaczewski, chief revenue officer, Tough Mudder
Kevin Hartz, C.E.O., Eventbrite
David Adler, C.E.O. and founder, BizBash
5-6 p.m.
Cocktails
Featured Venues/Suppliers: