Puma's Eye-Popping Store Launch
January 22, 2002
"Where am I?" and "Why am I here?" are questions that probably didn't cross the minds of the attendees at the launch event for the new
Puma
store in SoHo. Produced by
Christine Courtney Communications
and Puma's ad agency,
Gyro Worldwide
, the brightly colored, heavily branded event made sure the Puma name was constantly on the minds of partygoers.
Past the security and the doorman attired in a vintage 70's Puma sweatsuit, the long, narrow store unfolded with a swirl of bright lights and dancing gobos by
MX Works
and a pack of guests crowded at the bar. Four women dressed as Puma roller girls (to show off the brand's new 80's-styled
Roller Kitty
roller skates) carefully navigated around the store with trays of sushi and edamame from
Fletcher Morgan Catering
.
MX Works also projected Puma-branded videos and logos
mixed in with some cool urban images--like skateboarders, dancers and street performers--onto the store's white brick walls. Two "media jockeys" (or "Me-js") from MX Works manipulated and synchronized the images to
DJ Rich Medina
's music using laptops.
Other decor touches included
bowls of goldfish
set atop the clothing and shoe racks and knit Puma caps filled with
Chupa Chups
lollipops near the bar and registers. Even the coat check girl's tip receptacle was a Puma sneaker filled with bills.
Although guests were promised a live acoustic performance from
Phantom Planet
(headed by
Rushmore
film star
Jason Schwartzman
), the party was too packed--and too loud--to simmer down for a quiet acoustic set. Schwartzman and
Christy Turlington
, whose
Nuala
line of yoga gear is distributed by Puma, both made quick appearances that went largely unnoticed by the guests--an ethnically diverse group that spanned older men in suits with younger attendees in tank tops and wind pants--who happily chatted, drank, and browsed the store's offering of high-tech and retro styled athletic goods.
--Suzanne Ito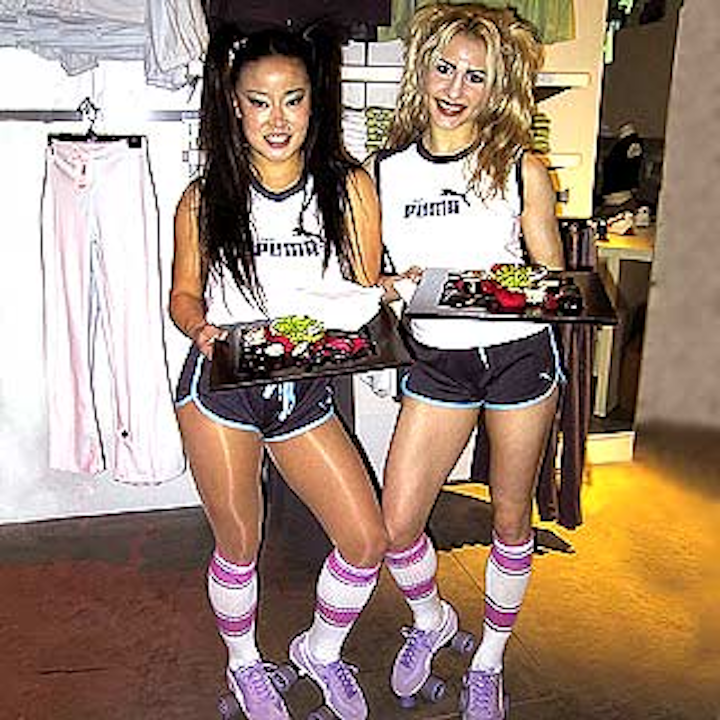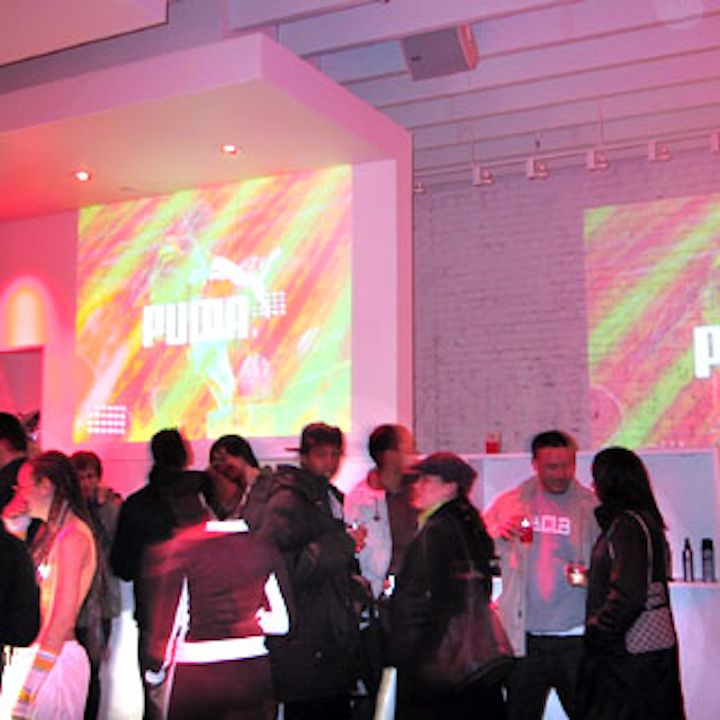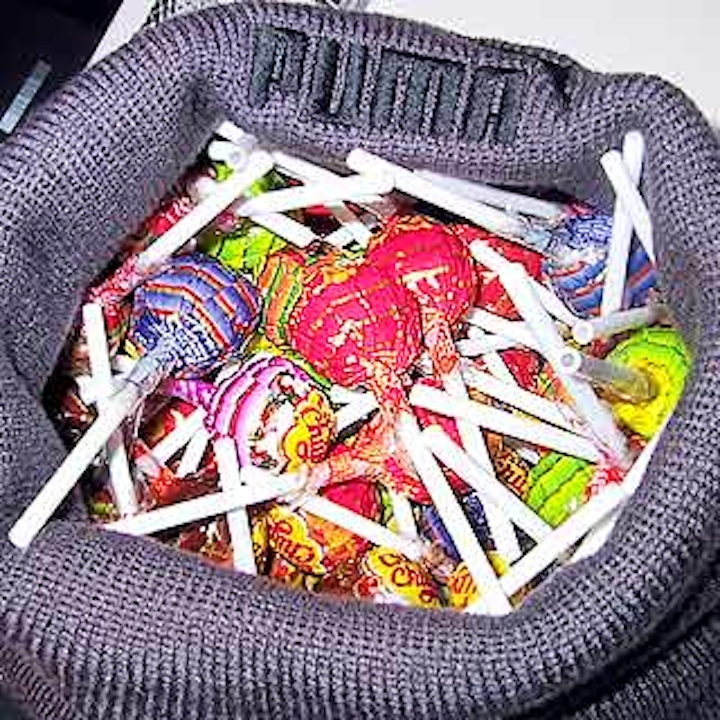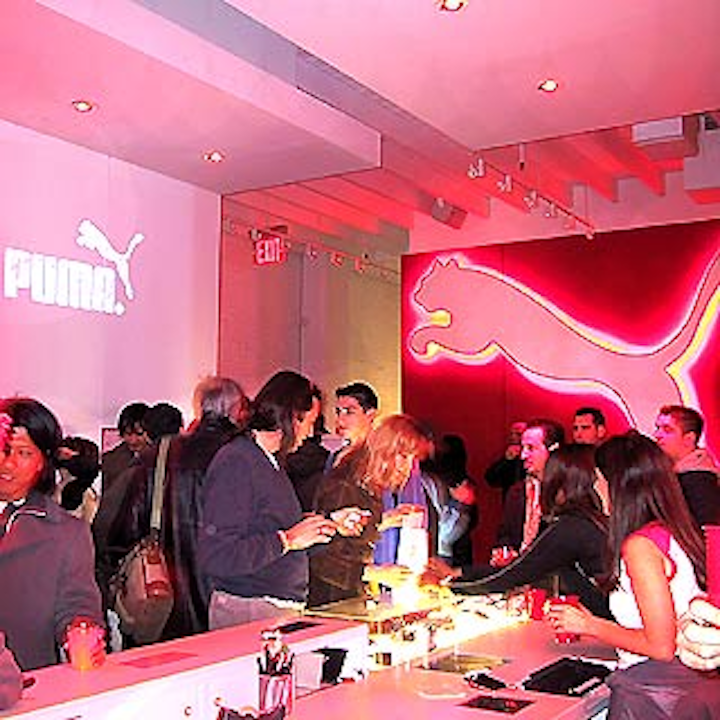 Featured Venues/Suppliers: