Brooklyn Museum Lights Gala Through Floor
How many venues in the city allow you to put the lights under the floor? That's what planners at the Brooklyn Museum did for the annual Brooklyn ball.
April 27, 2005
We can't think of many venues in the city where you can put the lights under the floor. But that's what planners at the
Brooklyn Museum
did for the museum's annual
Brooklyn
ball. The third-floor Beaux-Arts Court's opaque glass floor tiles allowed
Power Posse Productions
to shine 21,275 watts of red light from 37 fixtures situated on the second story through the floor, resulting in a unique, atmospheric glow.
The unusual lighting scheme enhanced the all-red dining room decor by
Richard Phillips
of
Events Soho
. Red-sequined tablecloths draped tables, and centerpieces were either groupings of red pillar candles, or clear bowls filled with water and floating red candles. Ball cochairwoman
Stephanie Ingrassia
conceptualized the color scheme to evoke an 80's nightclub, thereby connecting the ball to the museum's current blockbuster exhibition of works by
Jean-Michel Basquiat
, whose career peaked in the 80's.
"Stephanie had this wonderful idea of having red curtains in the archways, and it really took off from there. Rich Phillips did design for some clubs in the 80's—Area was one of the clubs that we were inspired by," said
Jennifer Williford
, the museum's associate manager of special events. Museum director
Arnold Lehman
, vice director of development
Judith Paska
, and Williford oversaw the event.
Laurence Craig
's dinner included a vegetable and chèvre tart with tiger prawns and a salad with blood orange dressing as the first course, followed by herb-crusted rack of lamb with a potato and artichoke gratin. Dessert was a bittersweet chocolate soufflé with cinnamon ice cream and caramel. Following dinner, 80's nightclub DJ
Raven Fox
played 70's disco and 80's pop music for the 600 guests.
—
Suzanne Ito
Related Stories
Brooklyn Museum Guests Walk Like Egyptians
Bulgari Lights Party From Outside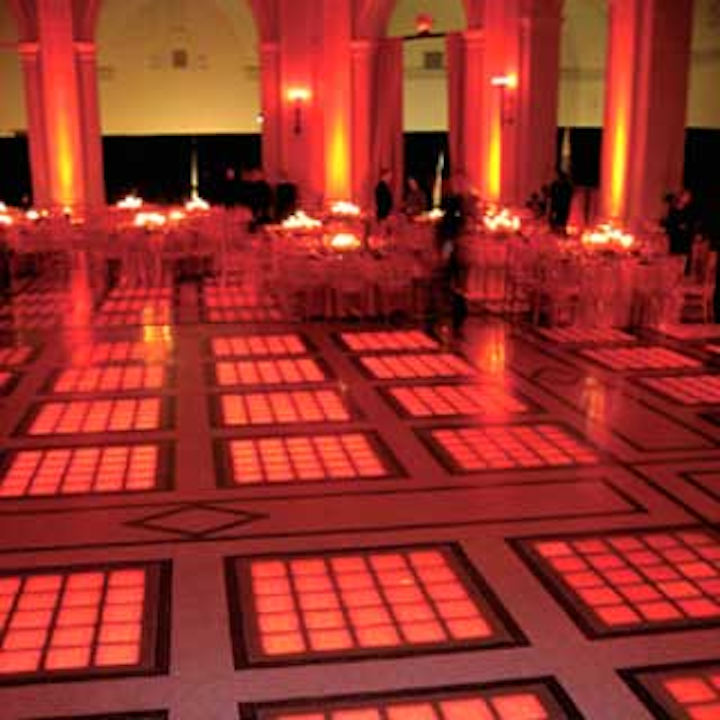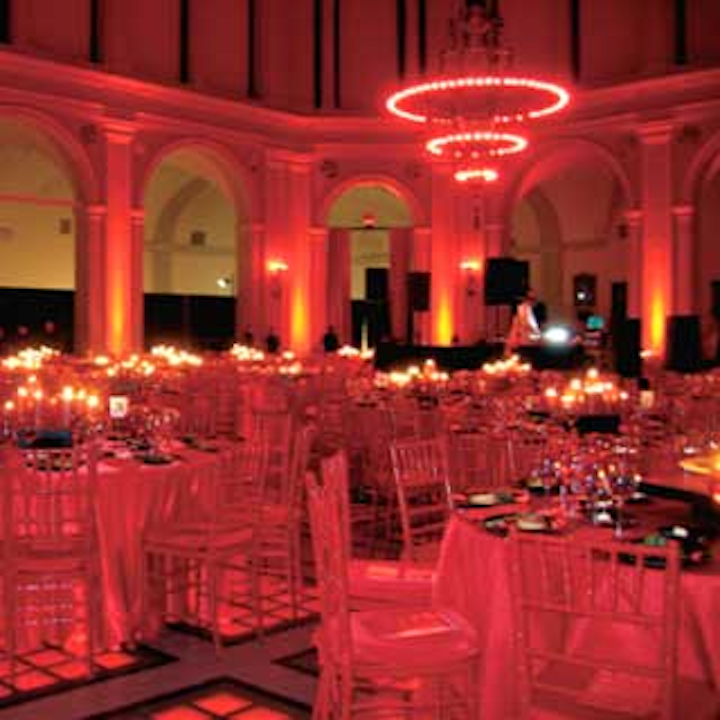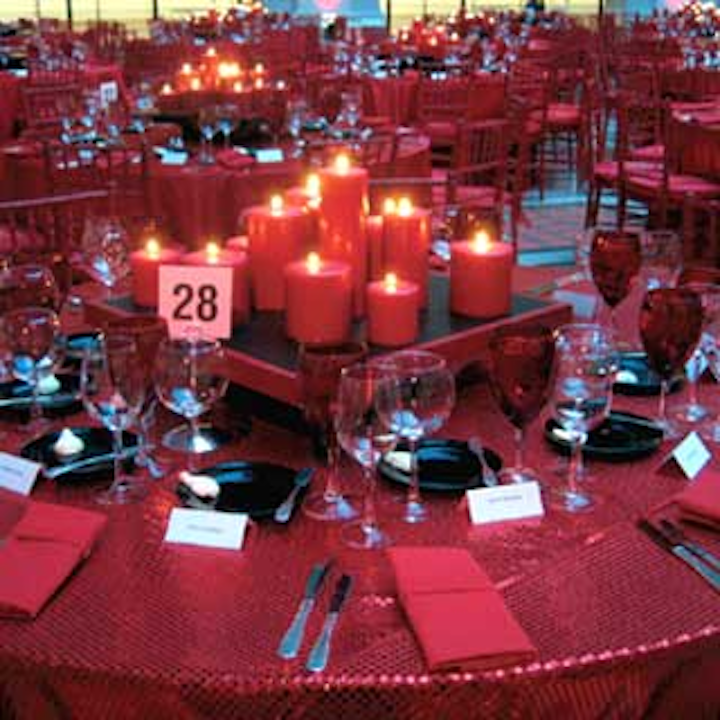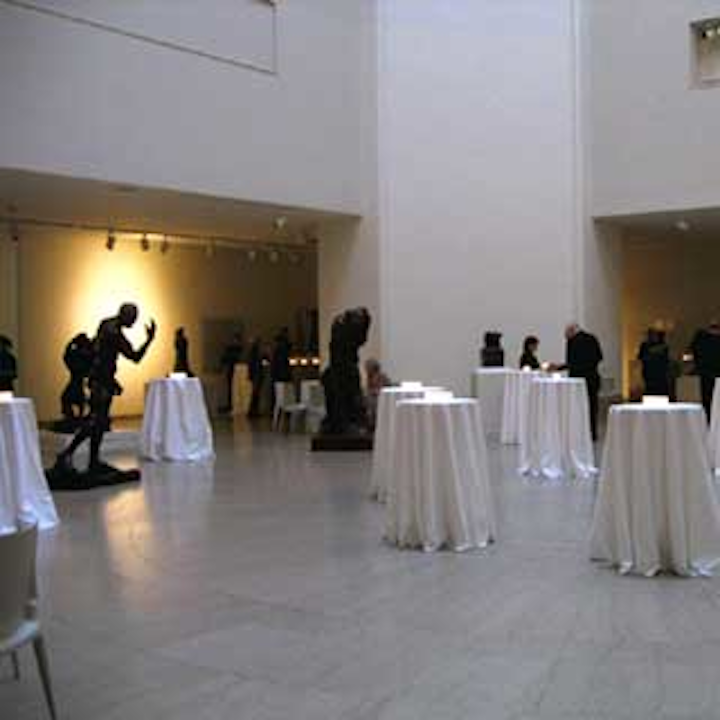 Featured Venues/Suppliers: