Spidey Makes Last-Minute Move to Queens
Burgeoning attendance numbers before the giant premiere party required changes to the venue and decor.
May 2, 2007
For the 1,800 or so guests who gathered Monday night at Kaufman Astoria Studios in Queens immediately following the U.S. premiere of
Spider-Man 3
, the over-the-top spectacle of the affair may have been somewhat expected. The event, after all, capped off the movie's rolling eight-city tour (with stops in Tokyo, Moscow, and Rome), culminating with the homecoming of sorts, to the hometown borough of Spidey's alter ego.But the superhero-size blowout—part of the Tribeca Film Festival—hadn't always been in the cards. In fact, just a week out, the event's producer, Benarroch Productions' president and creative director, Chris Benarroch, got a call with the news that the postscreening event for 600 to 800 guests at Manhattan venue Guastavino's (intended to be a more intimate celebration for the filmmakers) was morphing into a bash for more than twice as many people.
"Ten days out, we had over 1,000 people expected, and with that many, you just know it will be more like 1,500 to 1,600. And Tribeca Film Festival added 500 people on Saturday night," said Alison Bossert, vice president of special events for Columbia Pictures. "Somewhere over Siberia, when we were flying to Rome, I wrote an email saying, 'I really think we need to move this.'"
As luck would have it, the rarely available 28,000-square-foot Astoria Studios—just two blocks from the screening venue—was free, thanks to the fact that the production scheduled to film there ran out of money.
"We had one day to map out what we were going to do," Benarroch said. "And we thought, what was the best part of the world tour? In Tokyo, there was a huge truss system, and it evoked images of the film. There was also a giant steel spider that had nothing to do with the film premiere."
The combination inspired a massive metal spider, designed by Keith Greco, that loomed over guests in the cavernous Queens studio. The structure was both practical, providing the means to light the venue, and aesthetically advantageous, making the party space feel more intimate. (With much of the furniture and set pieces already constructed with the lower ceilings of Guastavino's in mind, finding a way to reduce the amount of overhead space in the new venue was key.)
Beyond the abstract arachnid dominating the space, the event was a stylish celebration of all things Spidey. A massive backlit backdrop of a New York cityscape wrapped the rear of the venue, while a large screen played looped kinetic footage from the movie, and the image of Spider-Man's web could be found at every turn.
—Mimi O'Connor
Photos: Dan Hallman for BizBash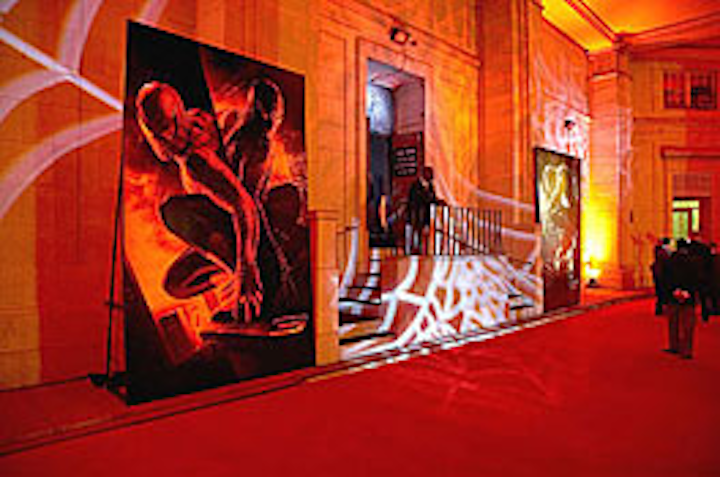 Photo: Dan Hallman for BizBash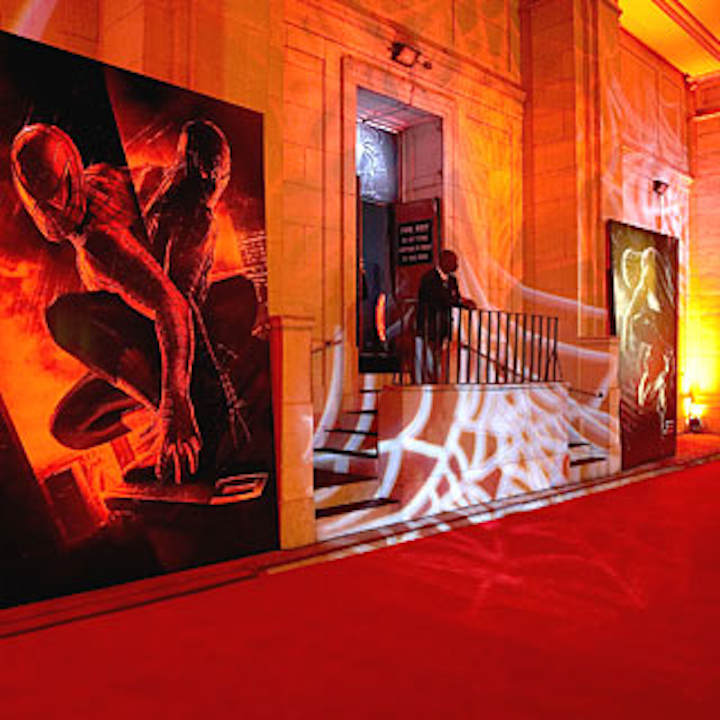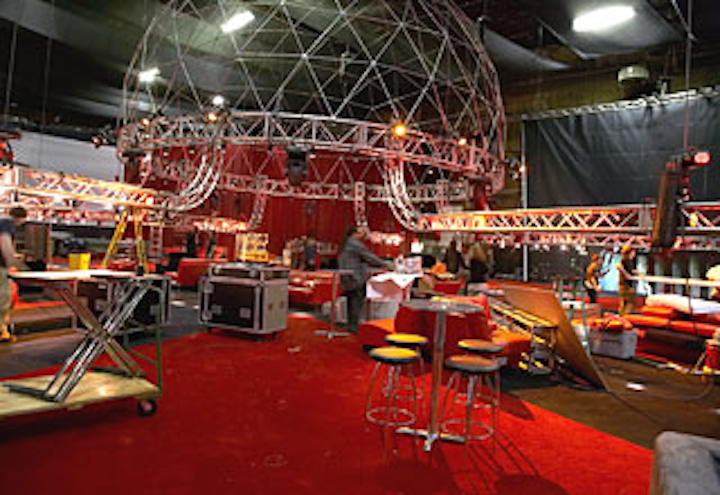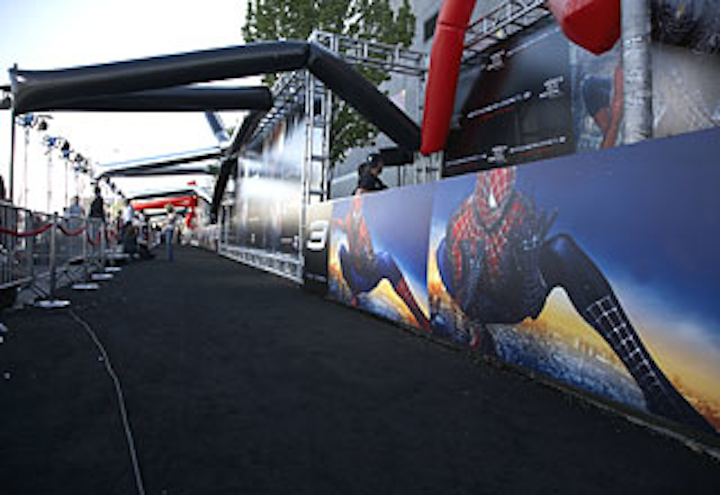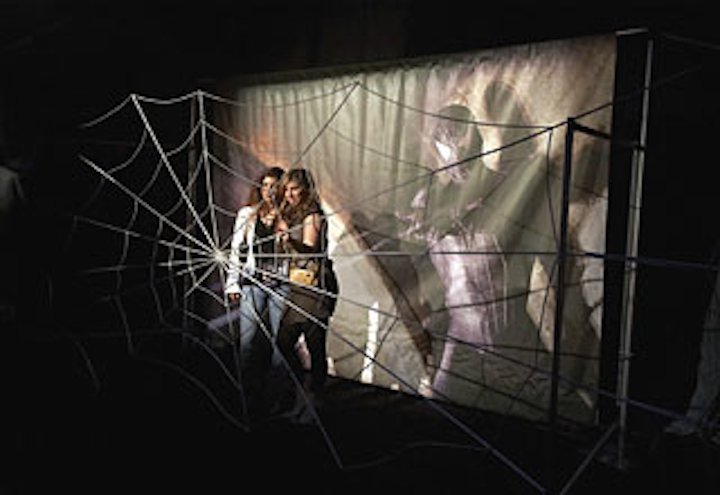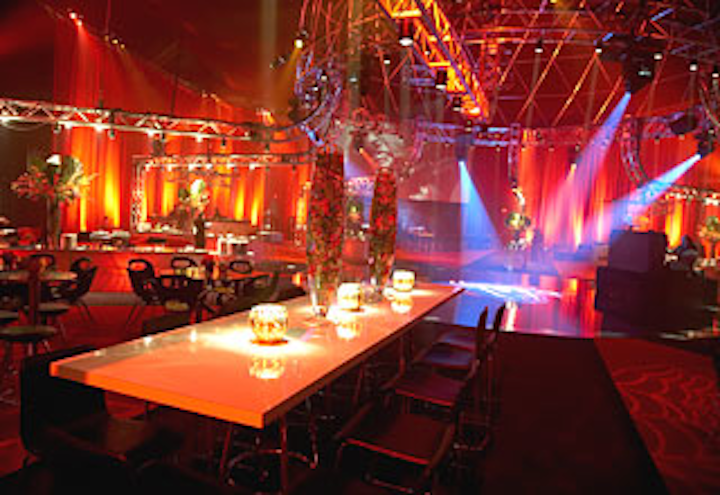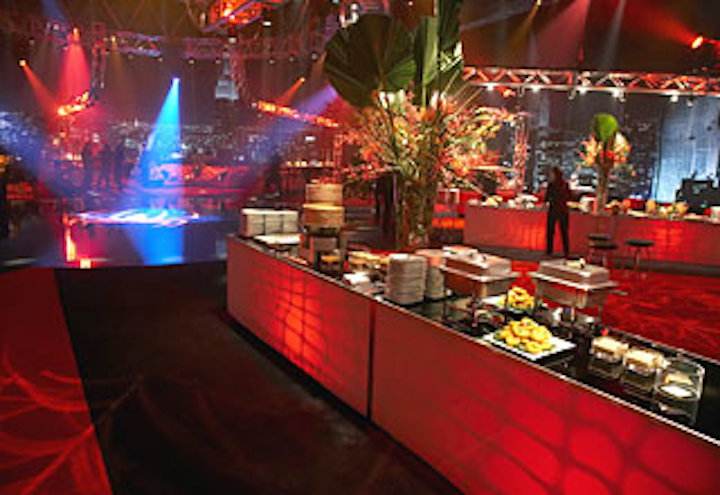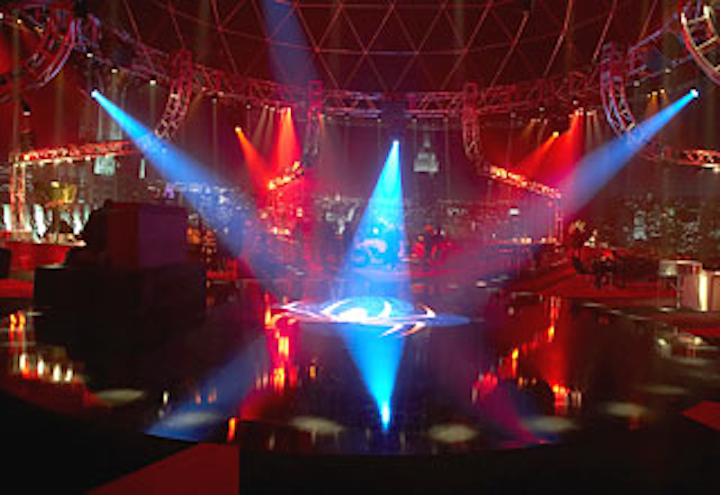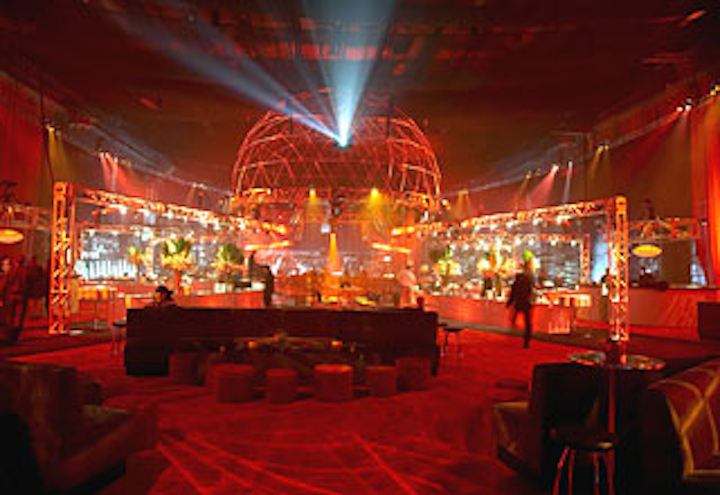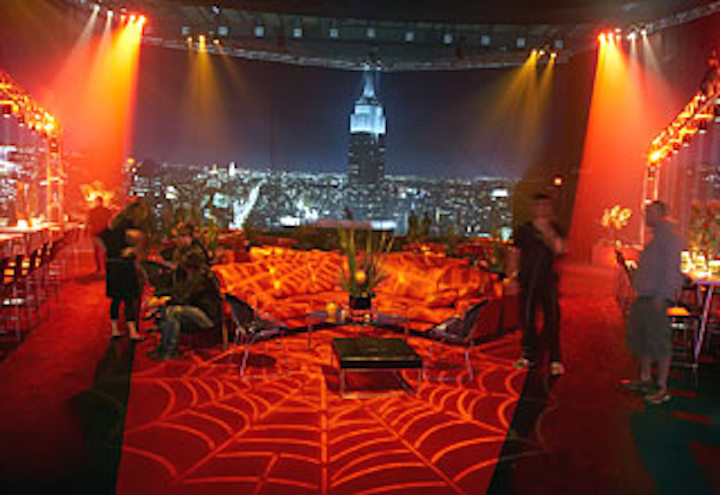 Featured Venues/Suppliers: