Nintendo Crafts Portable Pods to Demo 3-D System Before Launch
April 7, 2011
In the ever-expanding video game market, console launches and game title debuts are accompanied by a lot of promotional efforts, and the introduction of Nintendo's 3DS system was no different. In addition to a preview at last year's E3 expo, a press conference in January, and a suite for editors during Mercedes-Benz Fashion Week in February, the Japanese company crafted a multi-city tour to tout the release of the portable gaming platform. The tour ran from March 11 through Sunday.
Designed specifically for consumers to test the 3DS—a handheld system offering three-dimensional visuals and augmented reality without the need for special eyewear—before its March 27 launch date, the mobile marketing push placed demo pods in New York, Chicago, Los Angeles, and San Francisco.
Produced by MKTG, the portable, futuristic-looking structures echoed the technology of the 3DS, while creating an immersive space that Nintendo could assemble in high-traffic locations, including New York's Grand Central Terminal, Chicago's Citigroup Center, Pier 39 in San Francisco, and at Santa Monica's bustling Third Street Promenade. Inside the pods, staffers taught visitors how to use the technology, allowing them to play games and use the built-in camera function. Consumers were also invited to create a "Mii," the digital avatar used on Nintendo's Wii and 3DS platforms, which they could post to their Facebook pages or share via email.
During their first weekend in Santa Monica, the demo pods attracted more than 45,000 people.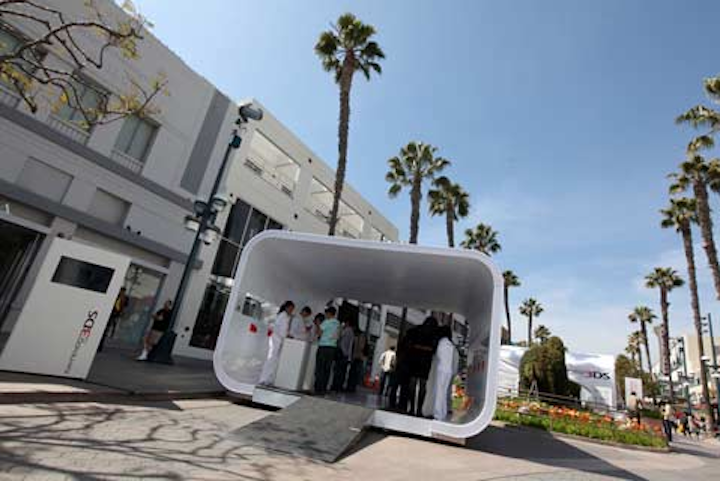 Photo: Casey Rodgers/AP Images for Nintendo of America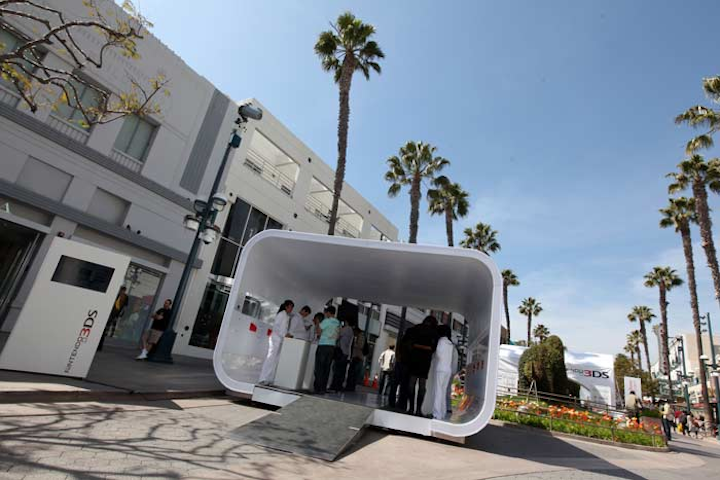 Photo: Casey Rodgers/AP Images for Nintendo of America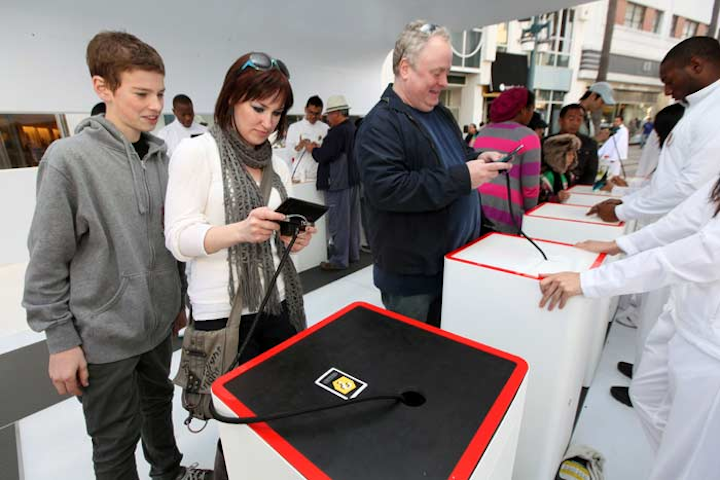 Photo: Casey Rodgers/AP Images for Nintendo of America
Featured Venues/Suppliers: