See Which Shade Behr Named Its 2019 Color of the Year
The paint company unveiled its pick with a pop-up shop in New York.
September 5, 2018
Similar to Pantone, last year Behr began crowning its own "Color of the Year," a foundational hue that will influence decor and design in the upcoming year. For 2019, the company chose Blueprint S470-5, a mid-tone blue that's "warmer than denim and softer than navy."
For Behr's first-ever Color of the Year, 2018's In The Moment (a spruce blue), the paint company built a a pop-up home in Grand Central Terminal's Vanderbilt Hall. To unveil its 2019 color, Behr moved its pop-up to the SoHo neighborhood of New York.
Open to the public from August 23 to 25, the Behr Pop-Up Color Shop, which was built by experiential marketing agency Trigger House, allowed visitors to explore several showrooms featuring the Blueprint color palettes, along with more than 100,000 decor items from the Home Depot, where the paint is sold exclusively.
"We wanted to create an experience where we could inspire people—homeowners and N.Y.C. apartment dwellers alike—to rethink their living spaces," said Jodi Allen, chief marketing officer for Behr. "The pop-up color shop gave New Yorkers a chance to see Blueprint, the full 2019 color trends palette, and decor items from the Home Depot come to life within showrooms and to shop unique items handmade by artists whose own reimagination stories started in New York City."
Those Blueprint-inspired items were created by artists, including weaver Maryanne Moodie, painter Kristin Texeira, ceramicist Brooke T. Winfrey, and candle maker Johnathan Kroeger of Good Candle in Brooklyn.
"The four makers we worked with have all reimagined their own lives to become the artists they are today. Their creative spirits embody what Blueprint is all about, and it was amazing to see how they were inspired by our Color of the Year to create tangible items for the home," explained Allen. "We chose artists who we knew would be comfortable working with color and the 2019 color trends palette and gave them full rein to create something unique and true to their artistry. Weavings, flower pots and mugs, beautiful artwork, and candles are all items that help people create spaces that feel like home."
Proceeds from shop sales will be donated to the Stephen Siller Tunnel to Towers Foundation, which honors the New York firefighter who died on September 11, 2001. Through the Smart Home Program, the foundation has delivered, started construction, or is in the design stage of a total of 75 homes for injured service members.
In addition to the Blueprint-inspired pieces, the 1,000-plus visitors were able to score free gallons and eight-ounce samples of Blueprint S470-5, as well as consult with experts who provided personalized color consultations.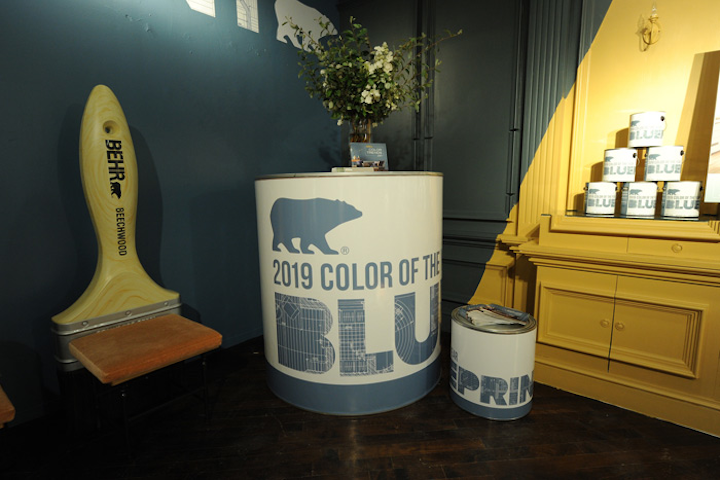 Photo: Diane Bondareff/AP Images for Behr Paint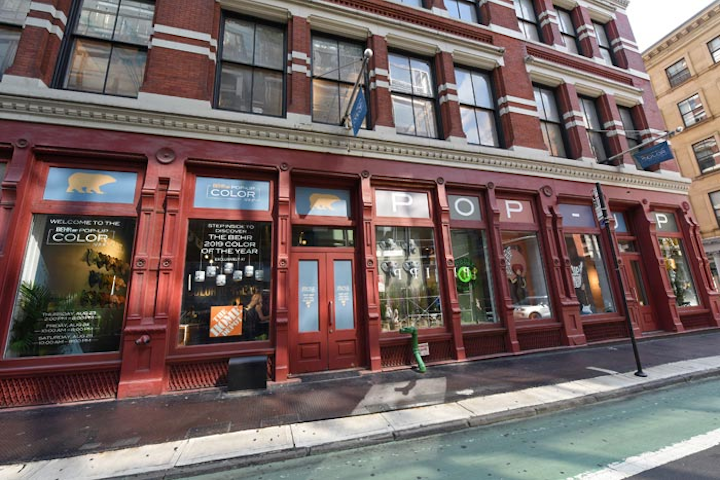 Photo: Diane Bondareff/AP Images for Behr Paint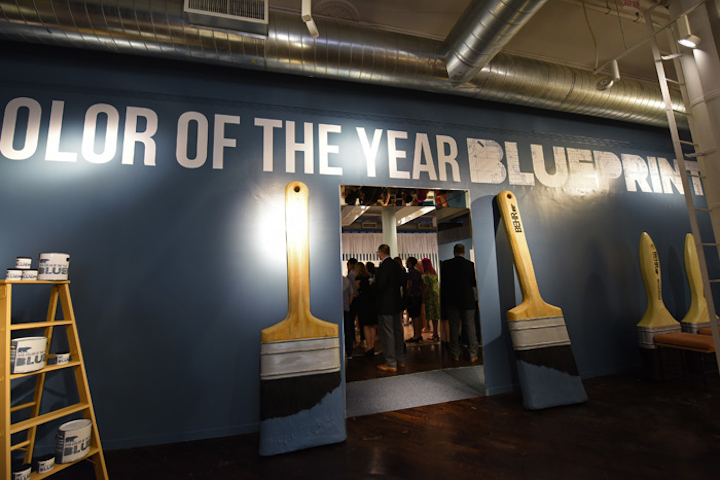 Photo: Diane Bondareff/AP Images for Behr Paint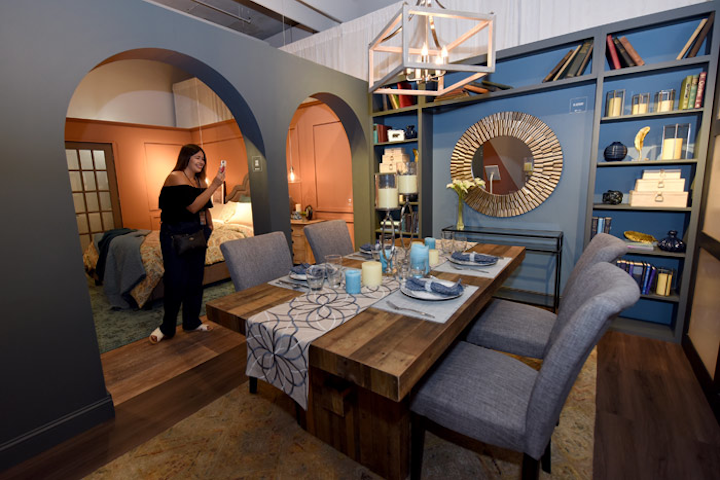 Photo: Diane Bondareff/AP Images for Behr Paint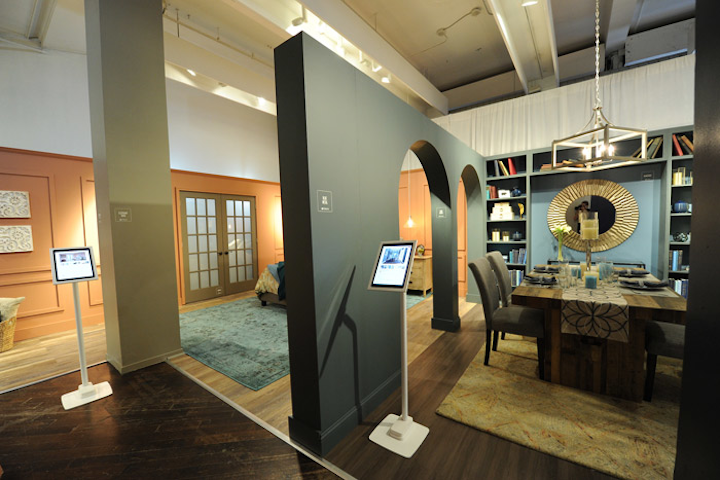 Photo: Diane Bondareff/AP Images for Behr Paint
Photo: Diane Bondareff/AP Images for Behr Paint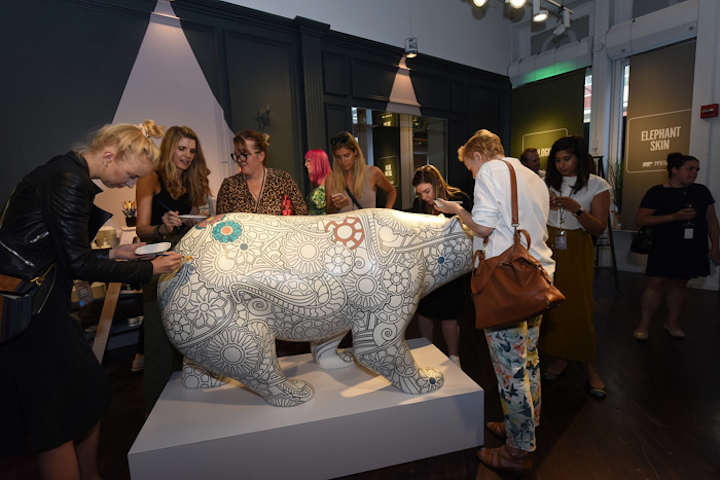 Photo: Diane Bondareff/AP Images for Behr Paint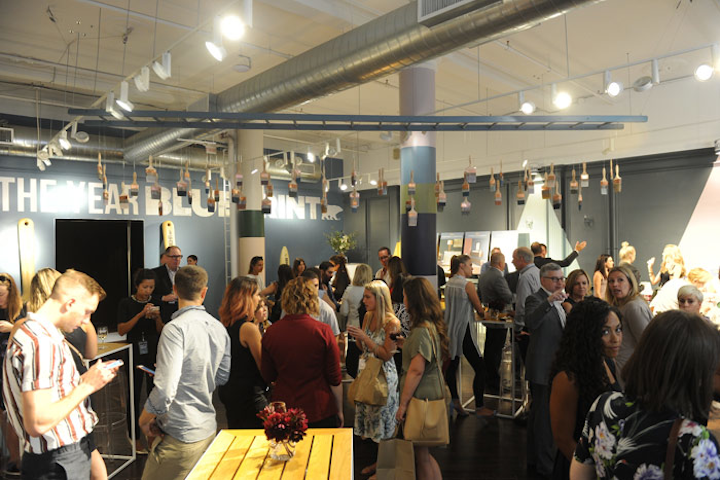 Photo: Diane Bondareff/AP Images for Behr Paint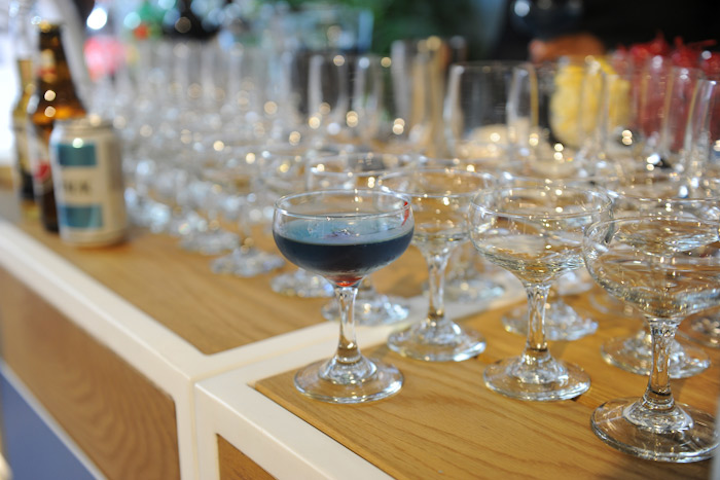 Photo: Diane Bondareff/AP Images for Behr Paint
Featured Venues/Suppliers: