See Inside HBO's Tennis-Theme Tribute to Serena Williams
To promote the new documentary series Being Serena, the network hosted an event with a tennis ball pit, a fashion display, and a choreographed dance.
May 7, 2018
To celebrate the premiere of Being Serena—HBO's five-part documentary series chronicling the life of Serena Williams during her recent pregnancy, marriage, new motherhood, and return to the tennis court—the network hosted a private interactive experience that paid homage to tennis star.
HBO partnered with experiential marketing company Team Epiphany to transform New York's Industria into a tribute to Williams on April 24. The network invited HBO executives, influencers, and media to celebrate Williams in an environment that highlighted her accomplishments with details such as a timeline of the tennis star's major career and life milestones, a tennis court replica, and oversize promotional images from the documentary series, which premiered May 2. Lucinda Martinez, senior vice president of multicultural and international marketing at HBO, welcomed guests and played a teaser for the series.
"When you're dealing with the most dominant athlete ever, you want to not get overwhelmed by that key narrative," said Jarrett Cobbs, vice president of strategy at Team Epiphany. "We all know Serena because she's an amazing athlete, but there are so many other facets of her life. We wanted to provide a well-rounded experience that highlighted who Serena is on and off the court and have an activation that speaks to each one of the facets that we know."
The experience showcased on-theme event elements such as a tennis ball pit for photo ops and a retrospective of her Nike tennis outfits and Beats by Dre headphones she's worn at tournaments. Jane Kim-Smith, Team Epiphany's vice president of accounts, said that HBO also wanted to incorporate brands that endorse Williams, including Wilson and Nike.
"What we did was reach out to partners—for the tennis ball pit, all the tennis balls were donated by Wilson," said Kim-Smith. "For the retrospective we wanted to highlight certain outfits and moments in tangible ways. Someone from the Nike archive in Portland, Oregon, flew out to make sure her outfits were displayed correctly. From her stylist, we got the actual body suit she wore during Beyoncé's formation tour [when she performed on stage]."
Guests also were invited to participate in a short dance routine taught by celebrity choreographer Jose "Hollywood" Ramos. The activity was inspired by Williams's love of hip-hop and dancing—she famously appeared in Beyoncé's music video for "Sorry"—and specifically by her Vogue music video, in which she dances to "Lemon" by N.E.R.D. and Rihanna on an airport runway.
Williams wasn't supposed to attend the event due to a scheduling conflict, but she surprised attendees by arriving during the last 15 minutes. Williams took photos with guests and, after the event ended, Kim-Smith noted that she, her husband, and her agent were given a private tour of the space.
Here's a look at how HBO worked with Team Epiphany to create the interactive tribute to Williams.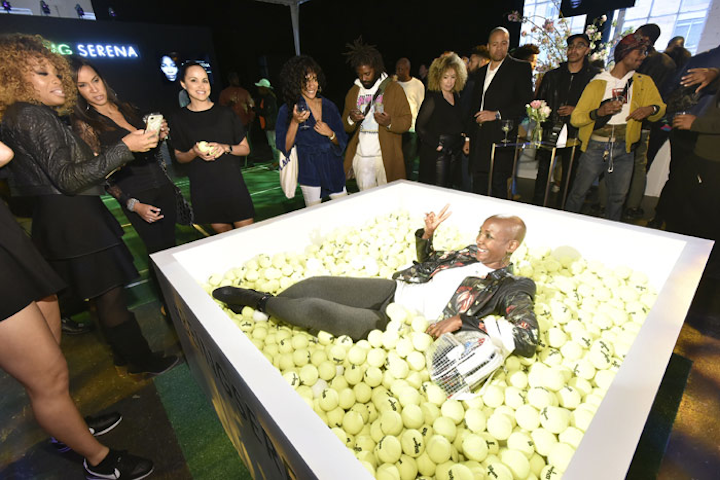 Photo: Eugene Gologursky/Getty Images for HBO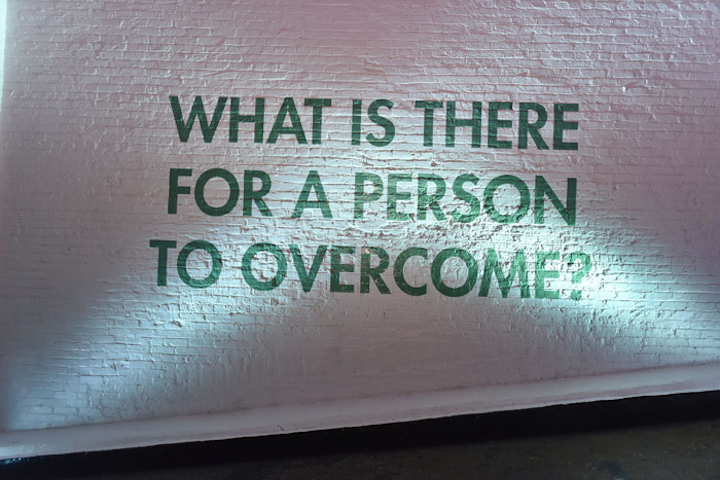 Photo: Eugene Gologursky/Getty Images for HBO
Photo: Eugene Gologursky/Getty Images for HBO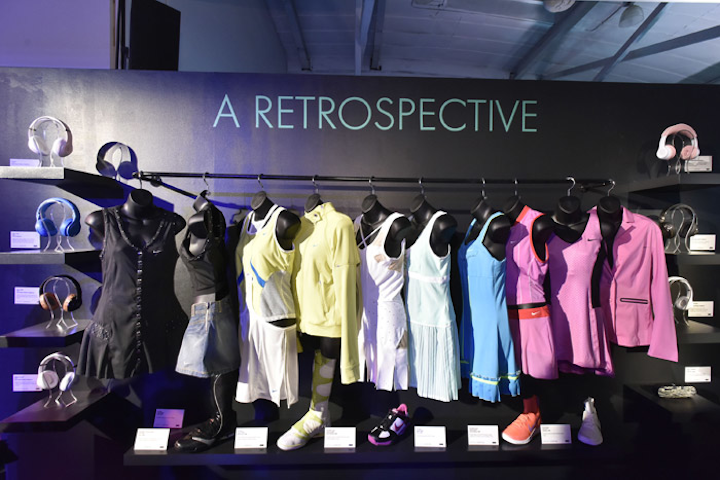 Photo: Eugene Gologursky/Getty Images for HBO
Photo: Eugene Gologursky/Getty Images for HBO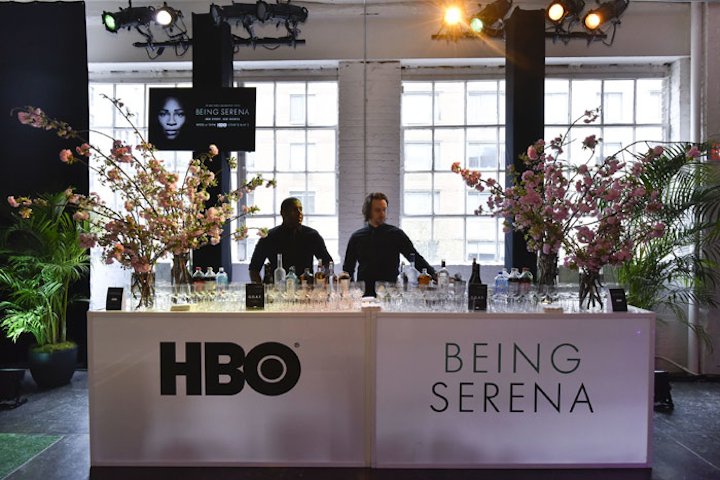 Photo: Eugene Gologursky/Getty Images for HBO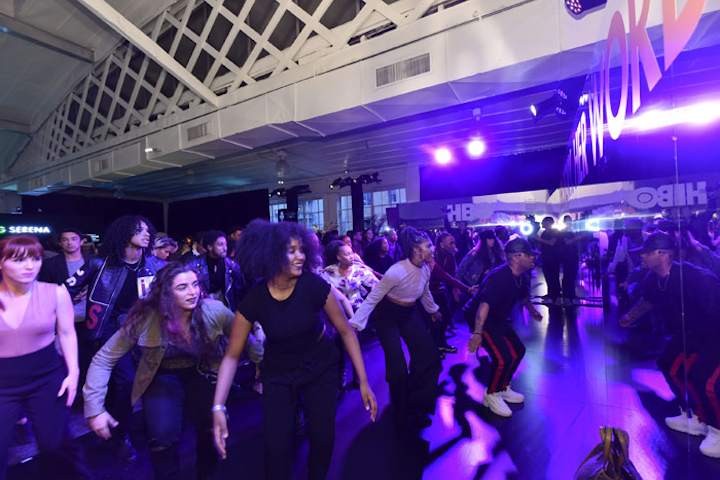 Photo: Eugene Gologursky/Getty Images for HBO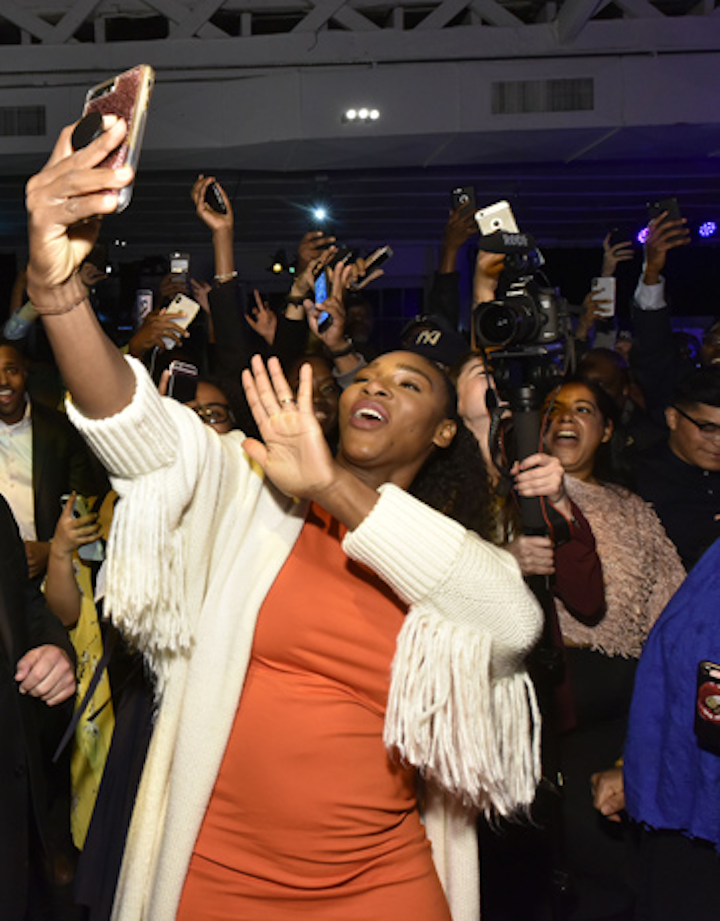 Photo: Eugene Gologursky/Getty Images for HBO
Featured Venues/Suppliers: