IMG Rethinks Food Festival Concept for New "Tastemaker" Series
The new chef-driven food festival series kicked off in Toronto with plans to travel to Chicago and other cities in North America.
May 23, 2018
These days, there are food festivals for every palate—but the format of restaurants offering samples of their signature dish can become a little stale. Live events producer IMG is seeking to keep foodies interested with the launch of a traveling chef-focused festival called Tastemaker.
The inaugural edition of Tastemaker, which took place May 18 and 19 at Evergreen Brick Works in Toronto, was highlighted by collaborations between notable Toronto chefs in an open concept, food hall-inspired environment. The event was formerly known as Taste of Toronto—also owned by IMG—an annual festival that showcased Toronto chefs and restaurants at the outdoor Garrison Common at Fort York for the past four years.
Justin Clarke, senior vice president and managing director of culinary for IMG, said the company—which produces 20 "Taste of" events across the globe—wanted to create a new food festival format for North America designed to travel to multiple cities (it's headed next to Chicago). Clarke said the series will expand to more cities in Canada and the U.S. in 2019 and 2020.
"We're finding that the [food festival] trends for Canada and the U.S. are edgier, and more relaxed," Clarke said. "Tastemaker is very chef-focused rather than restaurant-focused, and it's very social. Attendees also can buy an all-inclusive ticket, as opposed to purchasing different dishes."
The Toronto event featured some of the city's most noteworthy chefs, dubbed "Tastemasters," who were paired to create dishes exclusive to the festival. Pairings included Elia Herrera (Los Colibris) and Matt Dean Pettit (Matty's Seafood Co.), Rob Gentile (Buca Osteria & Enoteca) and Patrick Kris (Alo), and Michael Hunter (Antler Kitchen & Bar) and Vikram Vij (Vij's), who served guests garam masala-rubbed fire roasted lamb and venison madras curry. Each pair created dishes in front of attendees live at onsite kitchens.
While the chef collaborations were the standout element, the festival also offered the food event staple of exhibitor booths from local wineries, restaurants, breweries, and artisan producers.
The next Tastemaker festival will take place August 17 to 19 at Revel Fulton Market in Chicago (not to be confused with Taste of Chicago, a separate festival hosted by the city). IMG saw Chicago as an ideal U.S. kickoff city for the chef-driven festival format. "Chicago is a fantastic city in terms of the food scene. It has many events, but it's not as saturated as some cities," Clarke said. "We wanted to make an impact and do some really cool collaborations."
The new series is a product of IMG's culinary event methodology, which Clarke said is finding the "latest, greatest, and most exciting" chefs to spotlight. 
"If a chef has been in the market a long time and is doing amazing things, we want to work with them. If a chef is brand new, we want to work with them. If a chef is doing innovative things, we want to work with them as well," said Clarke. "We're about the cross-section of chefs that want to make a difference and do something imaginative."
Clarke said that IMG hasn't decided where it wants Tastemaker to expand to in 2019 and 2020, but noted that Vancouver, Montreal, Austin, Miami, and New Orleans are contenders for future editions.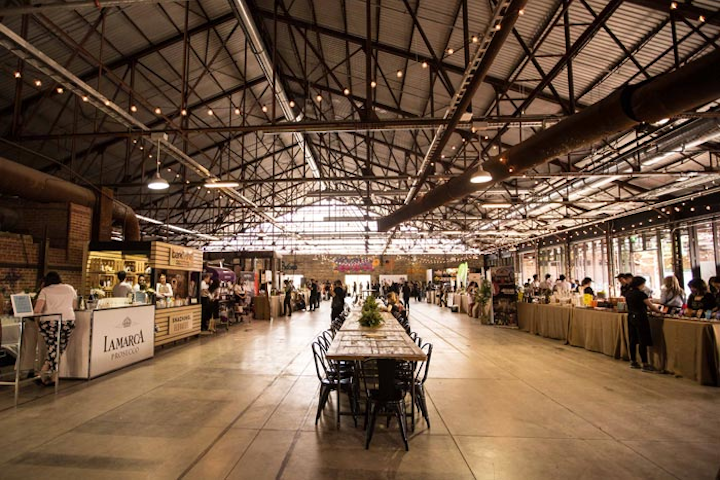 Photo: Sarjoun Faou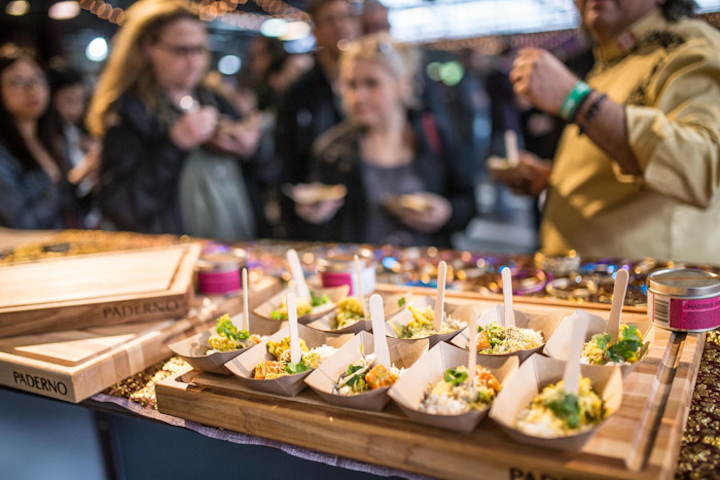 Photo: Sarjoun Faou
Featured Venues/Suppliers: