See How LG Used Appliances to Engage Final Four Fans
The N.C.A.A. partner entertained and educated more than 20,000 basketball fans.
April 25, 2017
For its activation at the N.C.A.A. Final Four Fan Fest, LG Electronics USA, an official N.C.A.A. partner, wanted to create an experience that would allow fans to see and touch its newest products while also having fun. Working with its brand sponsorship agency, Advantage, LG invited fans inside the Phoenix Convention Center to play a variety of games that each integrated LG products into the experience.
"How do I take a refrigerator, how do I take a washer and dryer and make them relevant to basketball fans and make them fun and engaging experiences? Those were the challenges we were tasked with," said Chris Krupp, LG's account manager at Advantage.
In collaboration with Jack Morton Worldwide on the exhibit fabrication and Next/Now on the technology, Advantage designed three games using LG televisions, refrigerators, and washers and dryers. More than 20,000 fans participated in LG's activities during the four-day fan fest. Here's a look inside the games.
Photo: Courtesy of LG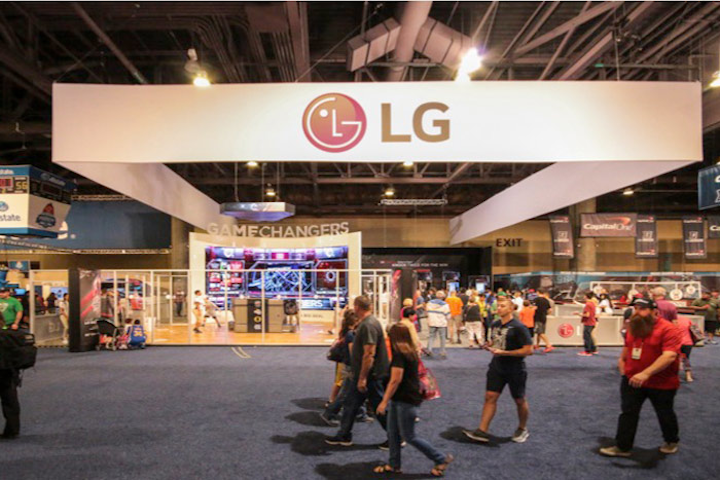 Photo: Courtesy of LG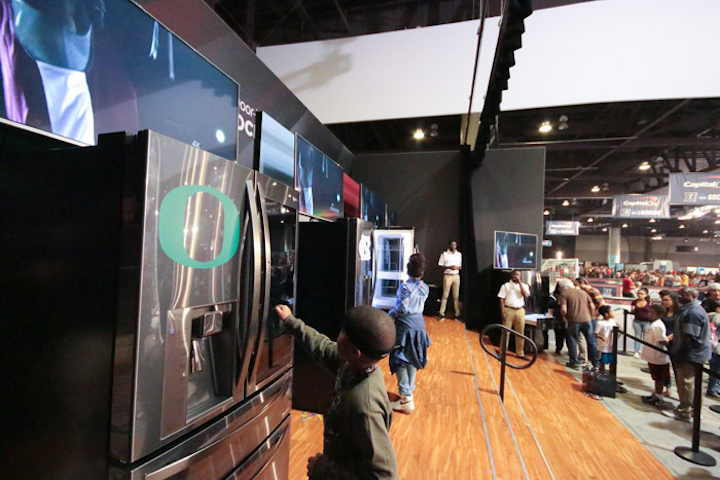 Photo: Courtesy of LG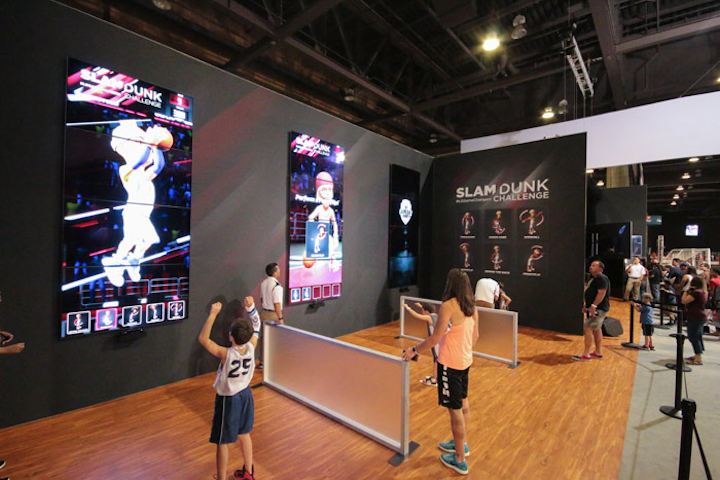 Photo: Courtesy of LG
Photo: Courtesy of LG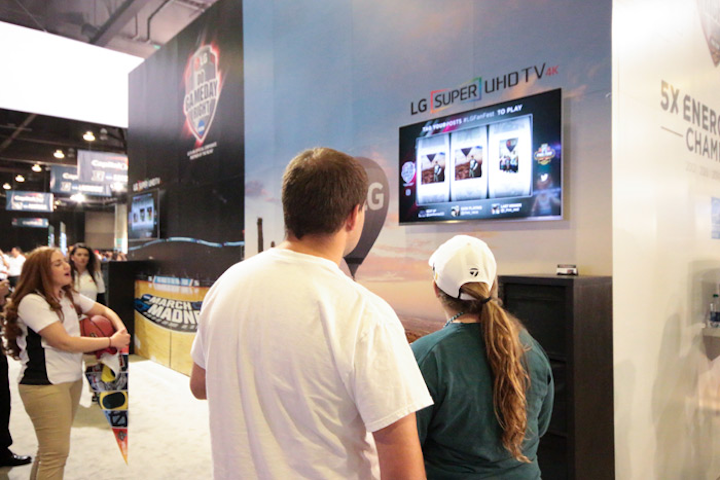 Photo: Courtesy of LG
Featured Venues/Suppliers: