Could the Next Big Event Trend Be…Sleeping?
If everybody's tired, maybe a nap is the greatest luxury you can give someone.
August 20, 2014
Chad Kaydo (@ChadKaydo) is BizBash's former editor in chief and the founder and editor of The X Letter, a website and newsletter about experiences, brands, and culture. Chad's column appears biweekly.
Chances are, if you work in events, you have some long workdays. You endure some late-night load ins and early morning call times, breakfast meetings where you're the first to arrive, and gala dinners where you leave after the last lingering guest.
You probably also have a full life, too: Drinks with friends. Travel. Netflix. Events you attend that you don't work on. Dates or a spouse. Maybe kids with their own schedules of activities and school. Facebook.
In short: You're tired.
It's not just you. And it's not just a vague feeling that we all might be a little drowsy. Earlier this year the Centers for Disease Control and Prevention declared insufficient sleep a public health epidemic.
Meanwhile, many of the tired among us are obsessed with sleep. People use apps (Sleep Cycle) and wearable technology (FitBit One, Jawbone Up) to measure and improve their sleeping habits. Stories about sleep are popping up in unlikely places. The Wall Street Journal: "Why Seven Hours of Sleep Might Be Better Than Eight." Fast Company: "Your Brain on 6 Hours of Sleep a Night." (It's like being legally drunk, evidently.)
Our collective exhaustion is affecting events, in ways both obvious and hidden. Sleep has become a hot topic and a lure for activations, while lack of sleep might be limiting the impact of conferences and meetings.
So here's a look at a wide range of sleep-related events, experiences, and ideas. (Sleep is one of the trends I'm including in my second trend report, a fall trend forecast for live events and experience. You can get a copy here.)
1. In the spring Arianna Huffington published a book and hosted a conference, both called Thrive, focused on wellness as a part of business success, with sleep as a primary factor. She's been talking about sleep for a few years now, and back in 2012 the Huffington Post hosted a retreat space during the Republican National Convention with napping pods and consultations from sleep medicine experts from Harvard.
2. Sleeping pods showed up at two different brand activations during South by Southwest in Austin, Texas, this year, as BizBash's Nadia Chaudhury reported. FX promoted its new show The Strain with by-appointment private mini bedrooms with pillows and a tablet for watching the program. At the Mashable House, visitors could nap or watch a motivational video in pods sponsored by the new (and excellent, I think) HBO show Silicon Valley.
3. Earlier this year the company B-and-Bee introduced a stackable, honeycomb-shaped structure with individual sleeping spots, designed to give tired music festival attendees a comfortable but compact place to sleep between shows.
4. The New York Times recently looked at several performances meant to be experienced while partially asleep. At "Dream of the Red Chamber" in New York, attendees would lie down in beds while cast members performed around them, under dim light and droning music. British musician Steven Stapleton has been giving 12-hour "Sleep Concerts" with ambient sounds and videos across Europe.
Although there are no performances, the Rubin Museum of Art's "Dream-Over" series invites visitors to slumber under art.
5. Artist Julijonas Urbonas's "Oneiric Hotel" installation attempts to recreate experiments to induce lucid gravitational dreams, where dreamers would fly, fall, and levitate. Participants in his sleepovers would wear headbands that measure their rapid eye movements and ankle cuffs meant to alert but not wake them.
6. At a conference or meeting where the point is to deliver information that attendees will retain, maybe we need to rethink the paradigm of having a big opening-night party followed by long days packed with presentations and activities. I know the agenda needs to show plenty of value for attendees, and socializing is usually a big draw at conferences and an icebreaker and a team-builder at internal company meetings. But how do we make sure everyone remembers what they've heard from all those speakers and panels? (See that Fast Company story above again.)
7. This isn't about sleep, but it's a way to try to wake people out of their regular cycles. At a coffee meeting on Monday (while on deadline for this column) someone told me about daylong tech conference that reversed the order of its meals to rev up attendees. The morning started with an evening-style party—small bites of entrée-style food, party music—and the day ended with champagne and bites of breakfast food after the sessions.
8. The latest fragrance from Marc Jacobs is called Daisy Dream, and on Monday, walking between meetings—still on deadline!—I came across pop-up lounge near the Flatiron Building in New York with a white cloud-shaped backdrop.
To sleep, perchance to dream?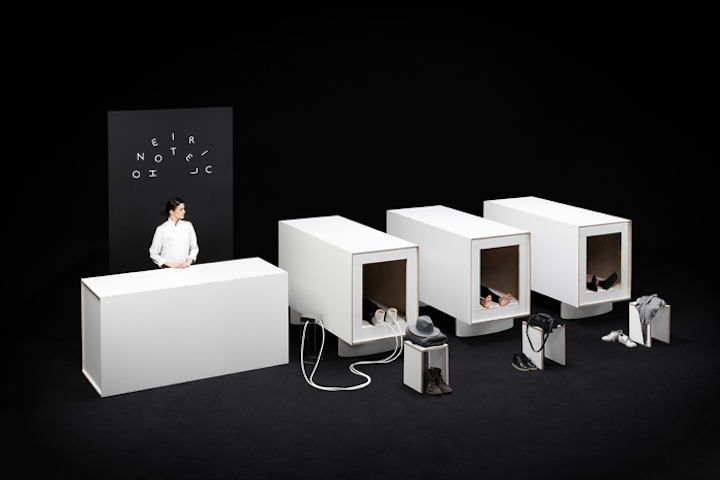 Photo: Aistė Valiūtė and Daumantas Plechavičius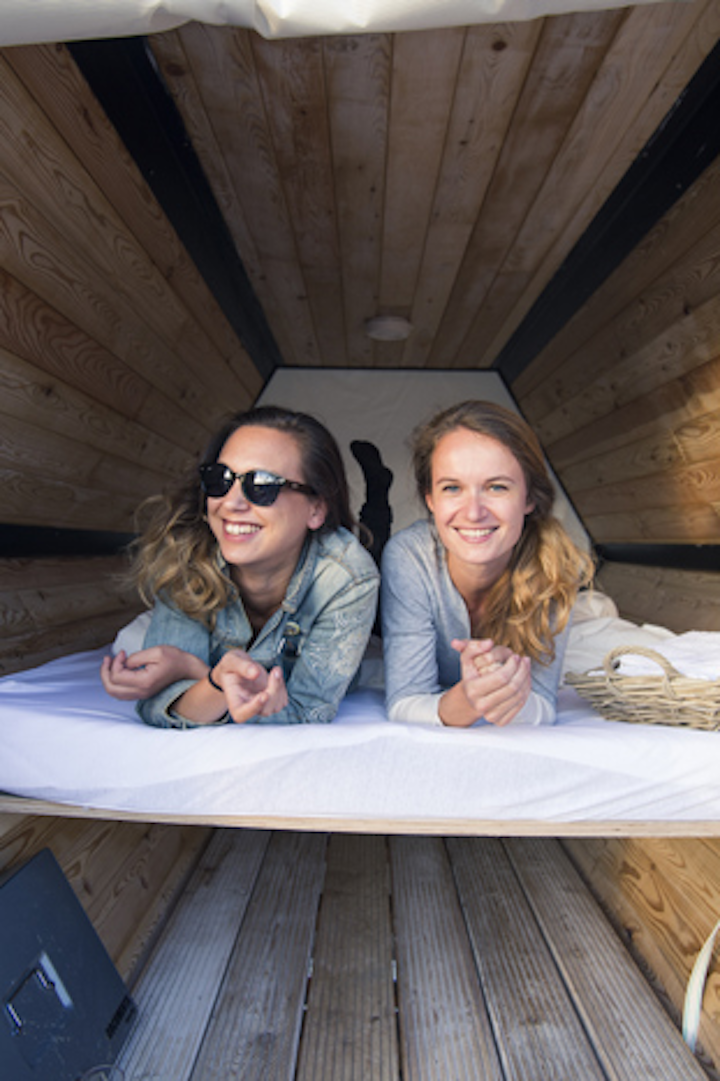 Photo: Courtesy of B and Bee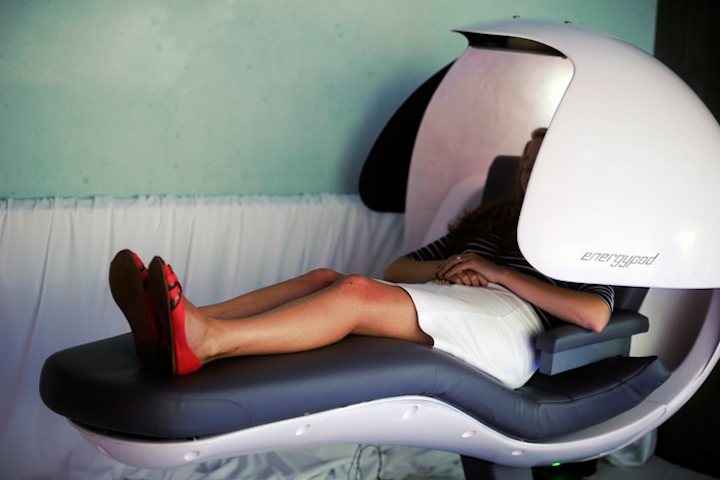 Photo: David Manning for the Huffington Post