This Week in Toronto: the Toronto Light Festival, DesignTO, the 2020 Dragon Ball Fund-Raiser
BizBash's new Toronto column from Calvin Barr covers the week's biggest event news.
January 22, 2020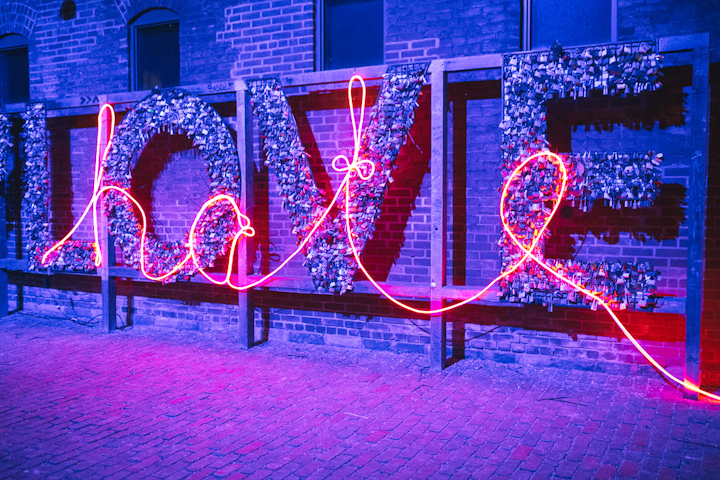 Photo: Courtesy of the Toronto Light Festival
TORONTO—Welcome to BizBash's Toronto-based column, where Calvin Barr covers the week's biggest local news. Got a tip? Get in touch!
Moves and Milestones
Touchwood PR has appointed Meg Campbell to the role of senior publicist. The team manages publicity for a variety of Toronto-based arts and culture events, including TIFF, FanEXPO, Toronto Comic Con, and the Word on the Street.
In Case You Missed It
In March 2021, the Art Gallery of Ontario plans to open a retrospective exhibit on the work of Andy Warhol, intended to encompass the artist's personal, social, and political influences. The display, a collaboration with London's Tate Modern Gallery and the Dallas Museum of Art, will feature work from four decades of Warhol's life, including some of his earliest drawings, experimental installations such as his "Silver Clouds" room, and his iconic Marilyn Monroe silkscreen painting. 
News
The fourth edition of the Toronto Light Festival opened in the Distillery District on January 17 with more than 20 installations created by local and international artists. The free, immersive outdoor experience, which aims to brighten up the months with shorter sunlight hours, showcases sculptures during the day and interactive light displays throughout the evening. Attendees can also take part in a walking and tasting tour, which includes hot beverages, spirits, and chocolate samples from local retailers, as well as commentary by a festival guide.
DesignTO launched its 10th year on January 17, with highly anticipated events, shows, and exhibitions taking over the city until January 26. Each year, the nonprofit brings hundreds of multidisciplinary Canadian and international artists, designers, and craft enthusiasts together to support emerging talent, share ideas, and interact as communities. The 2020 line-up includes the "A Future Without Work" symposium on identifying meaning in careers and economic equality; "Design to Play," a game-design workshop hosted by global entertainment company Spin Master; and the four-day Interior Design Show.
Venue Buzz
Yorkville gourmet Italian bistro Sofia has announced that its Sofia's Wine Cellar will host a three-part dinner series, taking place on the last Wednesday of the month beginning on January 29. The first dinner will feature a five-course tasting menu inspired by Italy's Emilia-Romagna regions, led by restaurant executive chef Rob LeClair and sommelier Christina Brown. Welcome cocktails will be curated by Sofia's head mixologist, Nishan Nepulangoda.
Turn of Events
ReBloom, a Canadian flower-recycling organization, announced a new goal to divert 20 tons of event florals and greenery from landfills—having repurposed more than 40 tons since launching in 2014. "The trend we are seeing is that more companies and people are looking to host socially responsible, sustainable events and weddings when it comes to florals—by repurposing them for charity post-event, and then ensuring they are responsibly disposed of," explained founder Kalynn Crump. "It's a big job, since there are events happening every day across Canada, with most of them featuring flowers and greenery."
Overheard
"The most mesmerizing feature for most would have to be trees strung with fairy lights. With the awning, it gives the illusion of being outdoors on a patio on a warm summer night, and who doesn't dream of warmer days with friends?"
—Monique Godinho, manager of Bar Poet, speaking to Toronto Life about the 6ix's newest indoor garden nightlife spot. 
On the Scene
The Toronto Blue Jays Winter Fest took place on January 19 at the Rogers Centre, where the team's new uniforms for the upcoming season were revealed.
Let's see what's happening at your events. Tag #bizbashto on Instagram. 
What's Next?
On January 24, the Royal Ontario Museum will launch "ROM After Dark"—a new addition to its Friday Night Live series. The monthly evening aims to combine art exhibits with innovative music, performances, and culinary experiences. Lunar, this week's event, will feature soundscapes by NASA's Artists in Residence, pop-up restaurants with menus by ROM executive chef Corbin Tomaszeski, live lion dances and Chinese fortune-telling from the Chinese Cultural Centre of Greater Toronto, a jazz lounge, a pop-up planetarium, and a beer lounge by Asahi Super Dry Lounge. RAD Signature cocktails, zero-proof offerings, and Ontario wine and craft cider will be available throughout the evening.
In celebration of Chinese New Year, the 31st annual Dragon Ball fund-raiser will take place at the Metro Toronto Convention Centre on January 25. The black-tie gala will feature a range of traditional Chinese and international cuisine over a four-course dinner, as well as a live and silent auction. Proceeds for the evening will benefit the Yee Hong Centre for Geriatric Care, which provides long-term housing and community support for senior citizens of diverse cultural backgrounds across the G.T.A.