This Week in Toronto: Virtual Power Ball 22, a City-Wide Art Installation, Canada's Largest Zoom Party, and More
BizBash's Toronto column from Calvin Barr covers the week's biggest event news.
May 28, 2020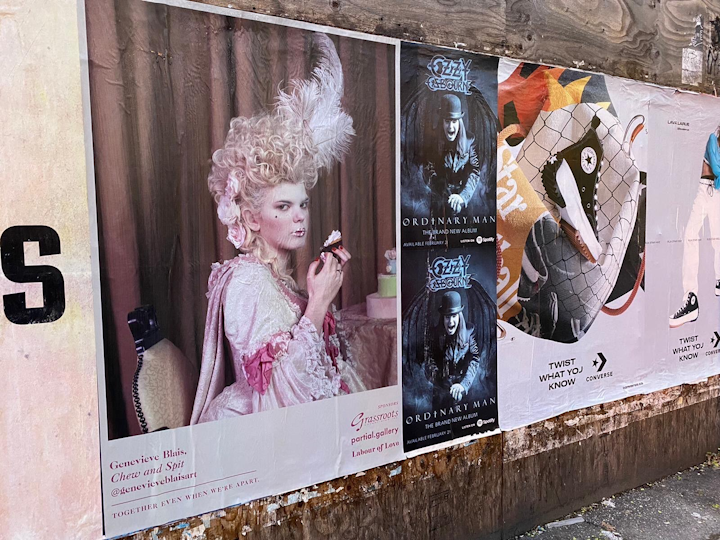 Photo: Courtesy of Together Even When We're Apart
TORONTO—Welcome to BizBash's Toronto-based column, where Calvin Barr covers the week's biggest local news. Got a tip? Get in touch!
In Case You Missed It
My Birthday Wish TO is now bringing virtual princess, pixie, and magic-theme parties to children at home for free. The service was created by Little Jingle Beans Inc., a local entertainment company that brings a wide variety of iconic characters and mascots to children's parties, charity events, and corporate functions. 
The Power Plant Contemporary Art Gallery announced that it's launching a summerlong fundraising campaign dubbed Power Up. The gallery is virtually unveiling its new art experiences on June 4, when its annual Power Ball gala was scheduled to take place. This year's event theme had been dubbed "Aural Sects" when it was previewed in February.
News
Last week, the Liberty Entertainment Group kicked off its FOOD to FIGHT initiative. During the week, the group and its partners will be providing 500 meals per day from Cibo Wine Bar to healthcare workers at Sinai Hospital and Bridgepoint Active Healthcare. "For the past few months, healthcare professionals have worked tirelessly and put their health and safety on the line to keep us safe," said Gareth Brennan, president and founder of Eventscape, one of supporting partners. "We are proud to be able to make this gesture to say thank you."
Although the St. Lawrence Market has been offering delivery since April, market vendors are collaborating on a new service enabling customers to pick and choose from multiple shops. Fresh fruits and vegetables, deli meats and cheeses, and bakery goods from seven businesses can now be ordered for contactless drop-off. 
Turn of Events
Comedy Bar provided a laugh with its latest show announcement. After city officials criticized the crowds who flocked to Trinity Bellwoods park over the weekend, the club stated that it would be broadcasting a new live show called Good News Toronto from the park via Facebook. The satirical undertone was revealed at the end of the event description, when it was revealed that the show will be virtually livestreamed, like the rest of its programming since the end of March. 
With the weather improving rapidly, some Torontonians are calling for parks to implement social distancing circles similar to those seen in New York and San Francisco. 
Overheard
"Our industry jobs rank 83 out of 359 jobs to be most exposed to this virus, and everyone wearing a mask decreases our risk of exposure. We understand that some folks cannot wear a mask for a number of reasons, but if you are able, please do. Lastly, as a reminder, Hollandaise Diner and other small businesses like us do not have financial stability, now more than ever. If one of us gets sick, our business may not be able to bounce back. Please cover up."
—Hollandaise Diner's post on Instagram, as reportedly fewer customers are wearing masks or covering their faces.
On the Scene
Dill pickle ice cream was on the menu at El Mercado, a new social distance-friendly pop-up. 
What's Next?
On May 30, Ink Entertainment presents "Canada's Largest Zoom Live Stream Party." Toronto DJs Jed Harper, Manzone & Strong, DJ Wikked, and Stokes the MC will be spinning throughout the evening, which will also feature giveaways, chat rooms, and prizes for dressing up. 
The Benzinga Cannabis Capital Conference, originally scheduled to take place at the Sheraton Centre Toronto, will happen online on June 1. The event features interactive presentations from leading producers, distributors, and investors in the cannabis industry from across the world.