This Week in Toronto: Previewing PowerBall 22, Inside the Black Diamond Ball, Wedding Season Kicks Off
BizBash's new Toronto column from Calvin Barr covers the week's biggest event news.
March 4, 2020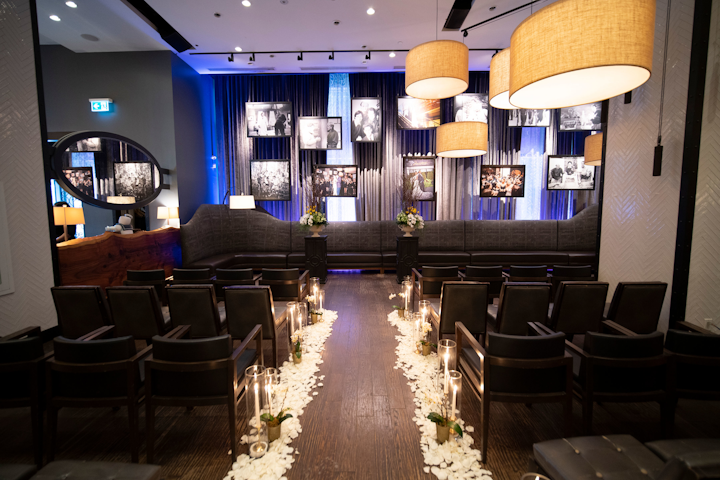 Photo: Quinton Meyer
TORONTO—Welcome to BizBash's Toronto-based column, where Calvin Barr covers the week's biggest local news. Got a tip? Get in touch!
Moves and Milestones
Harmony Marketing has received the Marketing & Promotions award from Tall Ships America's annual conference for its work on Toronto's 2019 Redpath Waterfront Festival.
In Case You Missed It
Thirteen local chefs competed to be the "Chowder Chowdown Champion" at the Fermenting Cellar on February 26. The annual fund-raiser by Ocean Wise, a global ocean conservation not-for-profit based in Vancouver, invites foodies to enjoy an evening of craft beer and specialty homemade chowder, with all proceeds dedicated to preserving ocean life. This year, chef  Kellen Crumb from Maple Leaf Sports & Entertainment  won with a signature  New England-style oyster chowder, while the People's Choice award went to chef Dawoon Chae from Luma. 
News
On February 27, the Power Plant Contemporary Art Gallery unveiled the theme for its annual red carpet Power Ball fund-raiser at Holt Renfrew's newly renovated Bloor Street Holts Café. The gala, which takes place at the gallery on June 4, is dubbed "Aural Sects," and will challenge how audiences experience visual art by combining it with unique sound stimulation and design. Preview guests were served sliders and poutine created by the kitchen team at Holt Renfrew, which is Power Ball's presenting sponsor for the second year.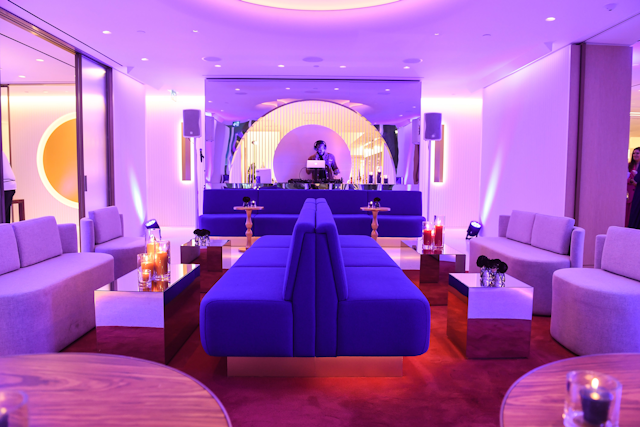 Inside a preview event for the Power Plant Contemporary Art Gallery's annual Power Ball fund-raiserPhoto: George Pimentel

Concluding Black History Month in Toronto, the fifth annual TD Black Diamond Ball took place at the Fairmont Royal York on February 29. This year, the black-tie gala honored Olympic gold medal winner Donovan Bailey among the black Canadians in arts, entertainment, and culture whose accomplishments the event recognizes. The evening was headlined by Grammy-nominated R&B artist Tank, and featured performances by Dru, William Leathers, and DJ Sandy Duperval. V.I.P. guests were invited to a luxury gift lounge with selections from local designers, jewelers, and beauticians.  
Hidden Beer Festivals and Craft Beer Market welcomed witches, wizards, and muggles to the Harry Potter-theme Wizard of Beer Festival on March 1. The event featured an array of craft brews in addition to games, magic shows, a live DJ, and tarot card readings. 
Venue Buzz
2nd Floor Events hosted a wedding open house at its 3,000-square-foot space on February 26. Soon-to-be-newlyweds had the opportunity to review preferred vendor work samples, including neon signs and lightboxes by Club Ink, cookies by Sweet and Shy Cakes, and videography and photography by John and Samantha Butler.
Turn of Events
Construction of the One, the 58-story luxury condo-hotel in development at Yonge and Bloor street, was suspended due to a building permit delay, according to the Toronto Star. Operations are expected to resume in a matter of weeks, once site-specific zoning bylaws and outstanding permit fees on the developer's part are resolved. 
Overheard
"Hockey and soup are such Canadian staples, and when these worlds came together, there was no question we wanted to work with Mikheyev. His passion for the sport and everything from our Classic Chicken Noodle to Creamy Tomato Soup is genuine. When you have something like that, it's a winning combination that can't be ignored. The Toronto Maple Leafs were able to bring it all together with some fun activations planned for the rest of the hockey season."
—Kristen Knox, director of marketing at Campbell Canada, on naming Toronto Maple Leafs player Ilya Mikheyev "Chief Soup Officer" after his love of soup went viral on social media.
On the Scene
Following the Canadian International Autoshow last month, Porsche Centre North Toronto held an event to unveil its new fully electric Porsche Taycan. The evening featured a performance from a futuristic robot. 
What's Next?
The City of Toronto's 186th-anniversary festival happens from March 7 to 8 at Nathan Phillips Square. The weekend will feature live music, 90 local vendors including the new "Toronto Made Market," a food truck fair, a hot chocolate bar, a family-friendly "Imagination Zone," and "cosplay skate" by Toronto Comicon.
Speaking of Toronto Comicon, which runs March 20 to 22 at the Metro Toronto Convention Centre: The guest list has now been announced. In addition to enjoying more than 400 exhibitions, fans will have the chance to meet Adam Baldwin (Firefly) Kathy Najimy (Hocus Pocus), Austin St. John (Power Rangers), and Tim Rose (Star Wars).