Lighting, Video Projections Illuminate King Street, CN Tower for Opening Gala at TIFF Bell Lightbox
September 15, 2010
An extensive lighting installation and multiple video projections illuminated the streetscape at the intersection of King and John streets on Saturday for a gala  held to mark the opening of TIFF Bell Lightbox, the new home of the Toronto International Film Festival. Barbara Hershenhorn of Party Barbara Co. produced the event and called on Westbury National Show Systems to design the elaborate system.
"It was about saying, 'Hello, we've arrived.' Everyone has been watching the building develop in stages, so it was about making a mark on King Street," Hershenhorn said of the installation, which saw the TIFF Bell Lightbox lit in orange and blue (the colours of the TIFF and Bell Canada logos) and included projections on multiple buildings along the south side of the street. "It was the difference between having a good opening and having a fantastic opening. I really wanted to add that moment that everyone would remember."
Joel Dubin, senior account manager at Westbury, designed the lighting in consultation with Hershenhorn and in conjunction with lighting designer Iain Young and video designer Rob Duncan. The stills and moving images projected onto the surrounding buildings came from TIFF's "Essential Cinema" exhibit, the first major exhibition (based on TIFF's "Essential 100" list of films) at the Lightbox.
Westbury used six high-end Showgun lights to light up the skyline and six moving-head LED fixtures to light up the Lightbox. An additional seven Christie digital projectors projected a combination of film clips and video wallpaper onto the surrounding office and condo towers. To light up the buildings along King Street, Westbury used 26 high-end studio beams and 24 LED fixtures. The CN Tower was also lit in TIFF colours throughout the evening.
The event, which took place over four floors, began with a cocktail reception for 500 V.I.P.s, followed by a presentation in one of the venue's five new cinemas, and a dinner catered by Oliver & Bonacini, which has two restaurants within the property—Luma and O&B Canteen. At 9 p.m., the doors opened for the after-party, which drew an additional 1,300 guests. Entertainment included performances by John Alcorn, Shakura S'Aida, Sandra Caldwell, and Heather Bambrick. DJ Geoff Kelleway played tunes throughout the night on the rooftop, and DJ Amita spun from the venue's master control room.
A second public celebration, held Sunday, included a free block party with performances by K'naan and Fefe Dobson.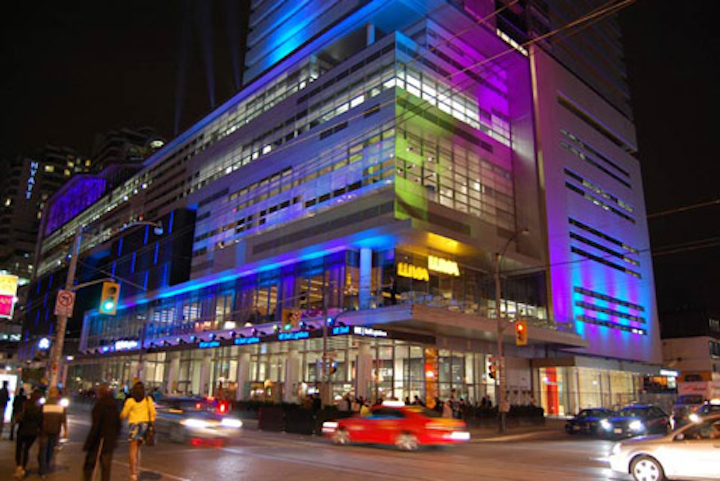 Photo: BizBash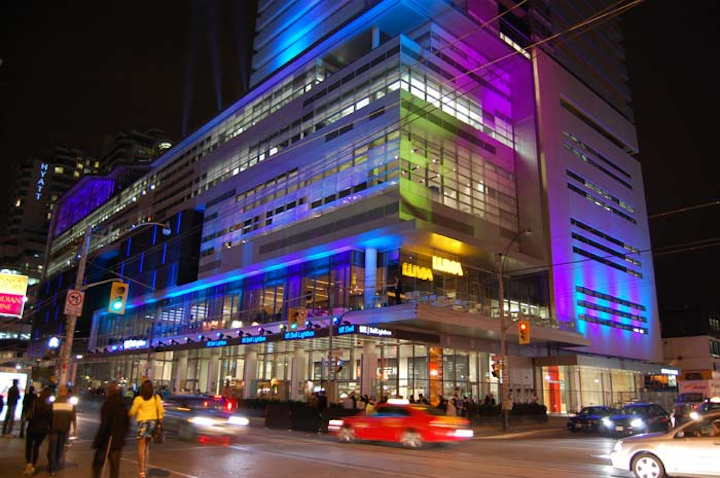 Photo: BizBash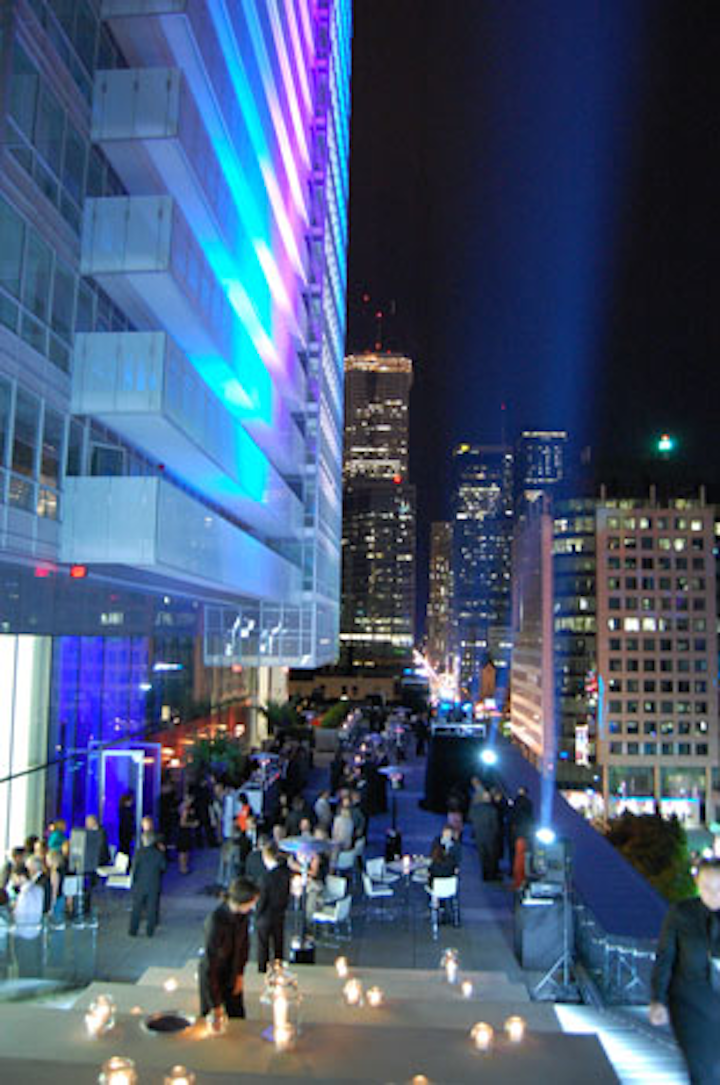 Photo: BizBash
Photo: BizBash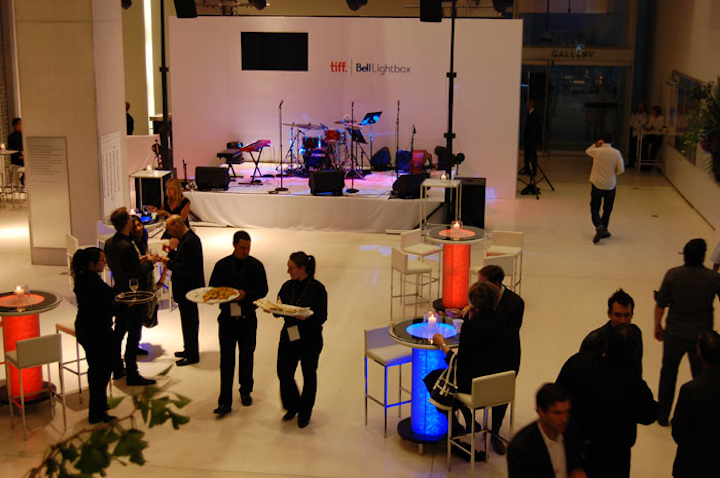 Photo: BizBash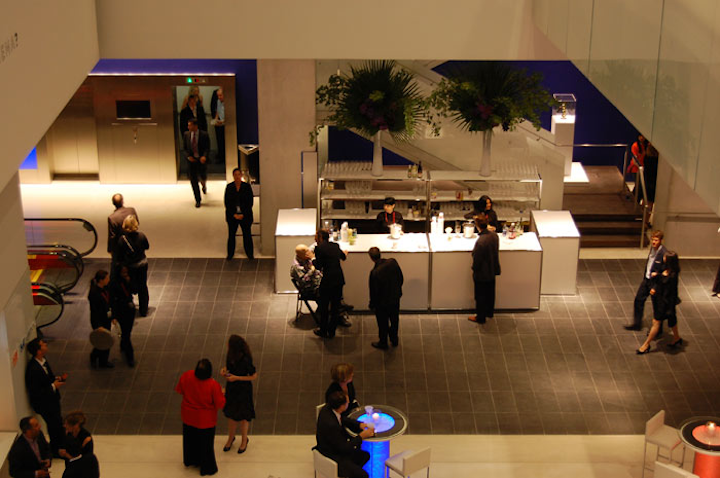 Photo: BizBash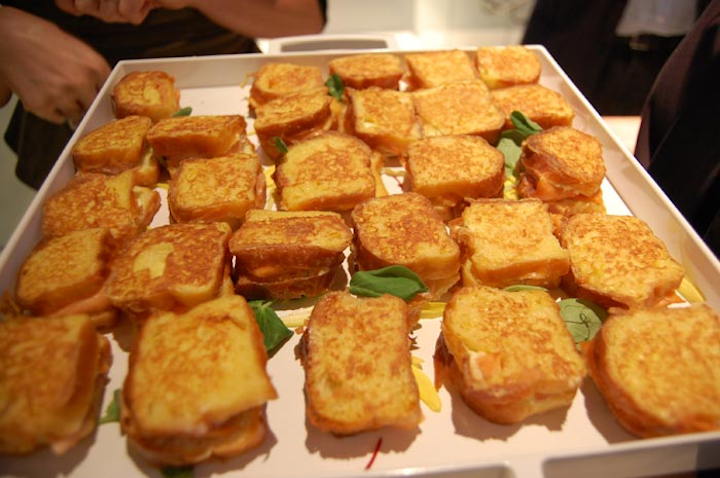 Photo: BizBash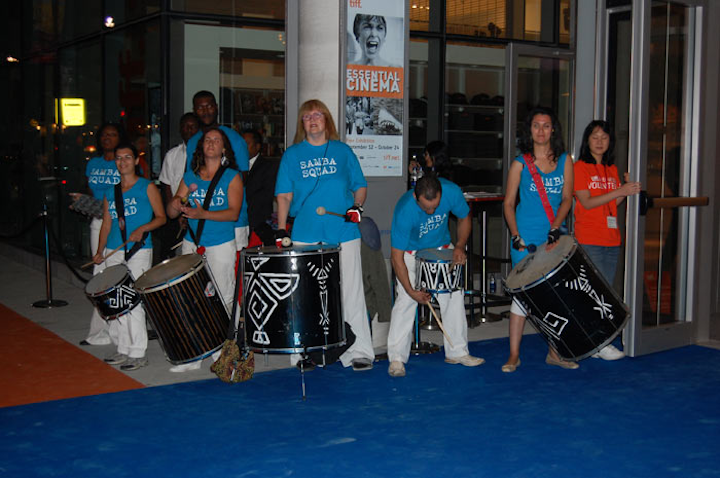 Photo: BizBash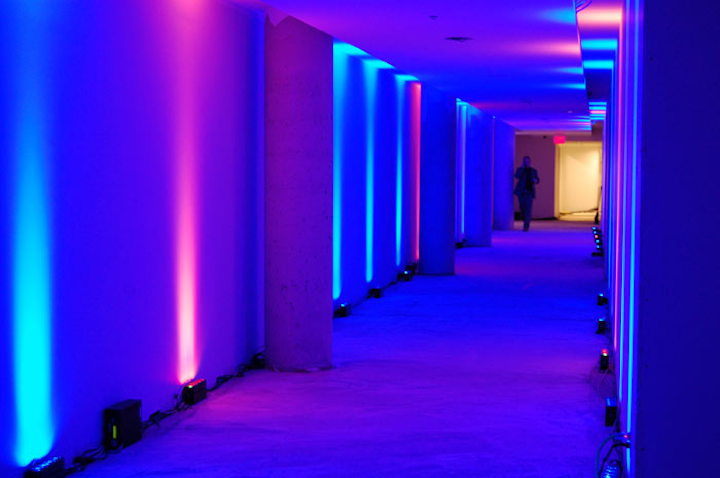 Photo: BizBash
Featured Venues/Suppliers: