Japanese-Inspired Bridgepoint Health Benefit Breaks Fund-Raising Record
May 17, 2011
Technically, a fandango is a lively Spanish or Spanish-American dance, but in the case of Toronto's Bridgepoint Health Foundation, it's also a term for a big fund-raising party. Taking its name from the organization's original benefit event, "Fandango!" now adopts a different cultural theme every year, and 2011's gathering drew inspiration from the Japanese hanami, the country's traditional cherry blossom picnic.
A record-breaking crowd of 450 guests attended the event, held May 7 at the Four Seasons Hotel. The benefit marked its most successful year ever, as well, raising more than $500,000 in support of Bridgepoint, a publicly funded health-care organization that specializes in the prevention and management of complex chronic diseases.
Bridgepoint's development officer for special events Kalandra Roach worked to make sure the evening's Japanese theme touched every aspect of the gala. "We wanted to ensure it was carried all the way through," she said. Dias Design helmed the decor, infusing hanami-inspired elements like blue tablecloths (a nod to the traditional blue picnic blanket used for the occasion), miniature cherry blossom tree centerpieces, dozens of Japanese lanterns, and traditional Japanese entertainment such as koto players and taiko drummers. A collaboration between chefs at the Four Seasons and Japanese restaurant Edo resulted in menu offerings that included tuna tataki and Kobe beef steak. "They developed a Japanese-inspired meal that was still mainstream," Roach said.
A seven-and-a-half-foot "giving tree" provided guests of major donors the opportunity to support Bridgepoint as well: Origami cranes in three sizes hung from the tree's branches and represented donations of $50, $100, and $200. In exchange for donating, guests received a paper crane to take home. "It gave guests another way to give to Bridgepoint," said Roach, who worked with Lynda Keith Marketing, Communications and Events to manage the event. "It was a chance for them to take part in the evening."
The Bridgepoint organizers selected the hanami theme prior to Japan's recent earthquake and tsunami disasters, but organizers acknowledged the tragedies in their remarks and collected donations to support Red Cross relief efforts in the country.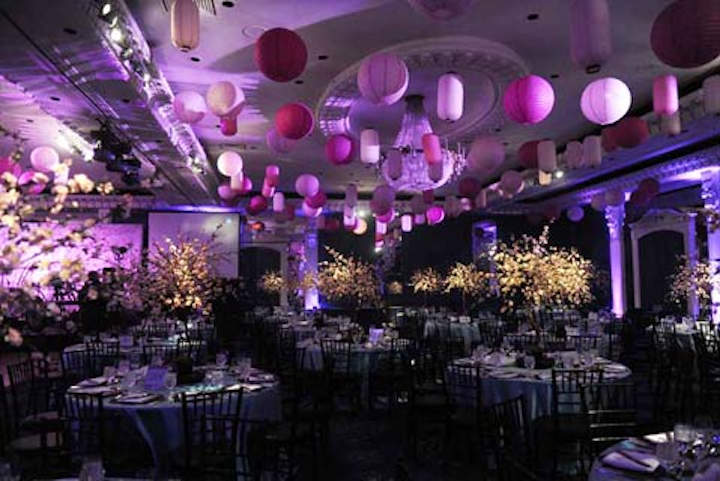 Photo: Tom Sandler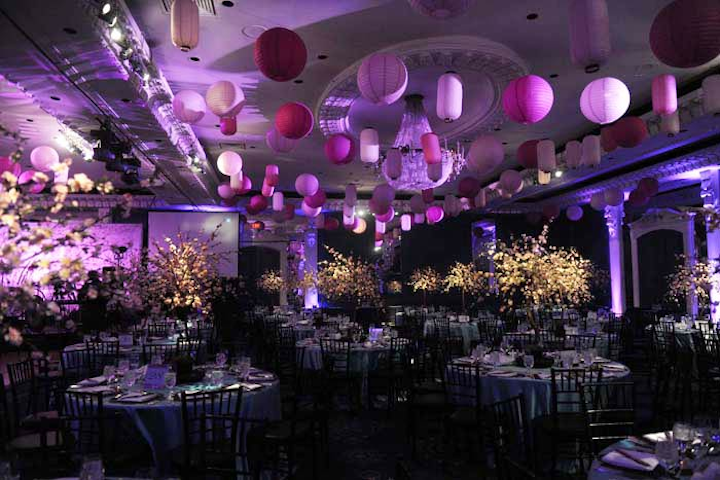 Photo: Tom Sandler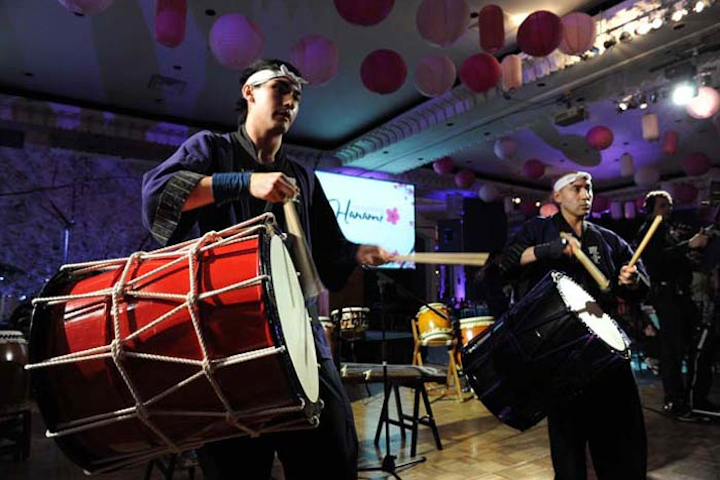 Photo: Tom Sandler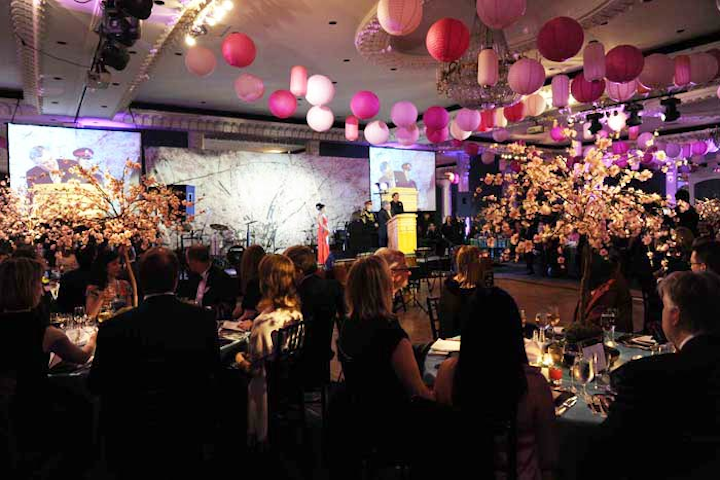 Photo: Tom Sandler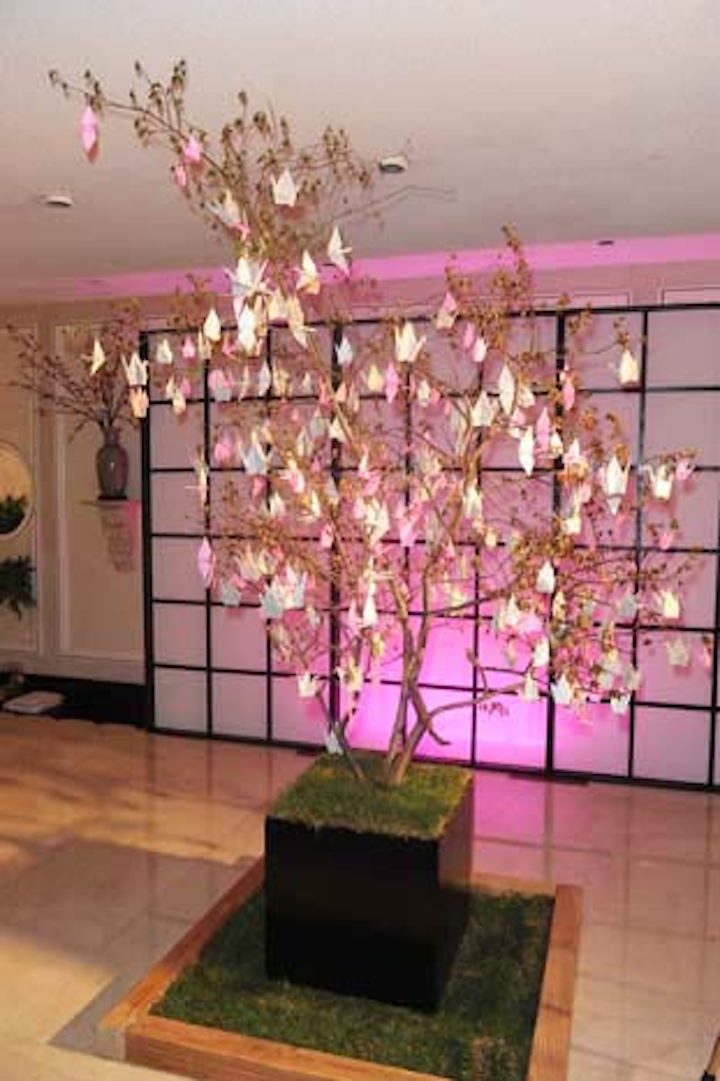 Photo: Tom Sandler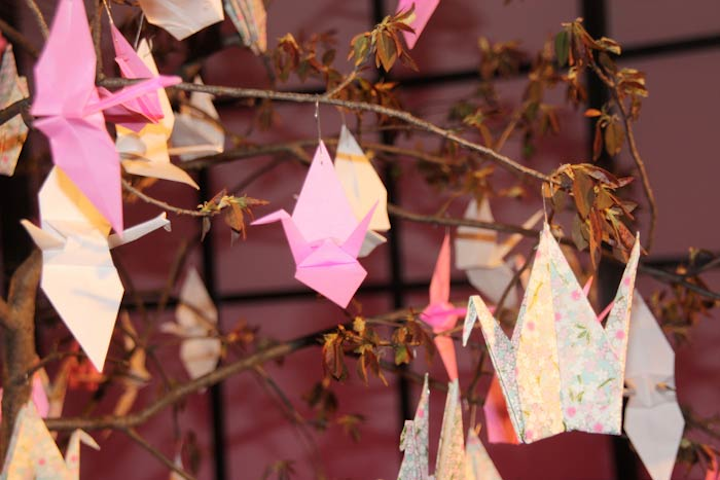 Photo: Tom Sandler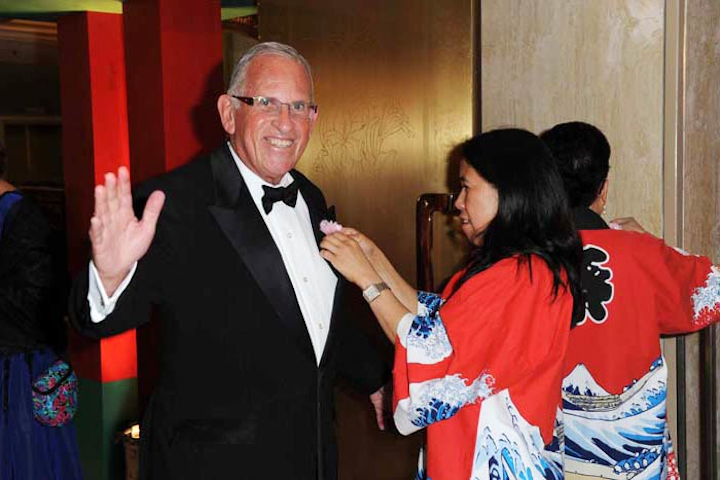 Photo: Tom Sandler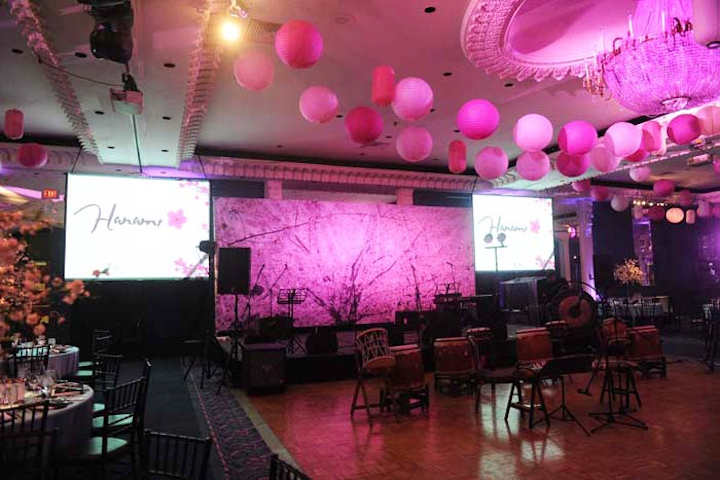 Photo: Tom Sandler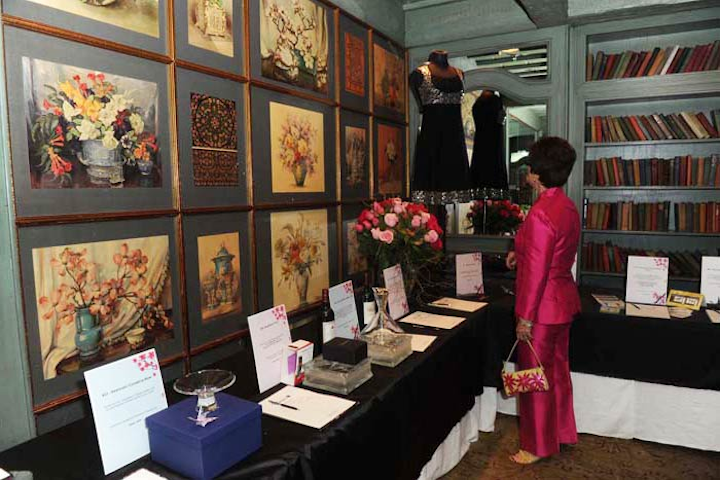 Photo: Tom Sandler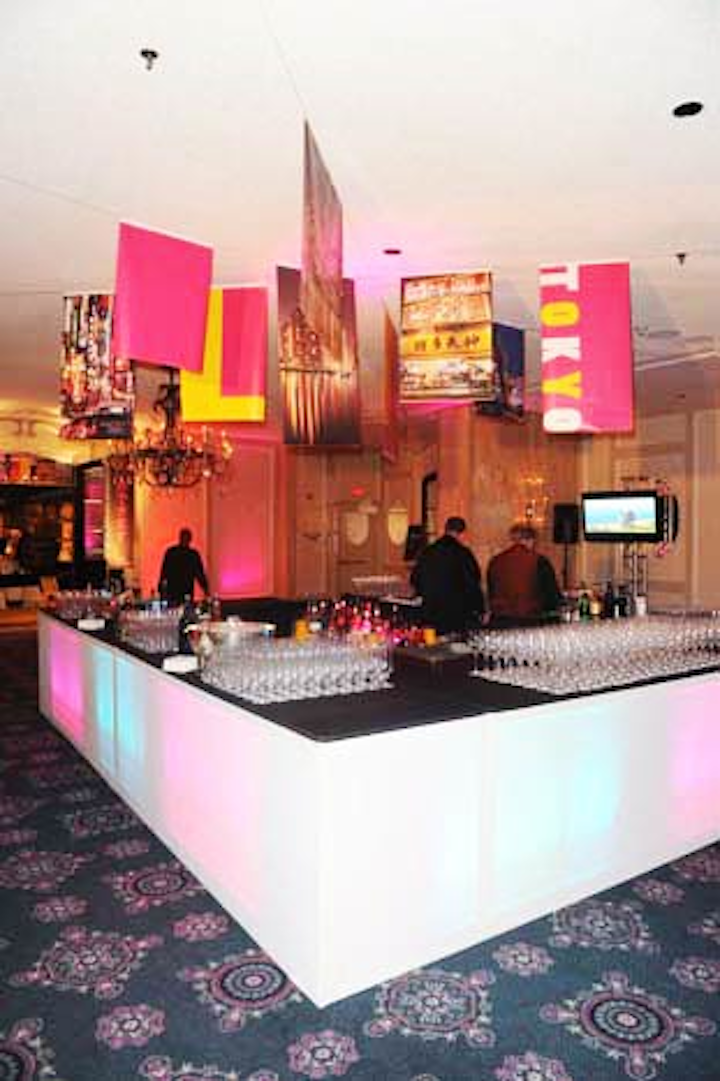 Photo: Tom Sandler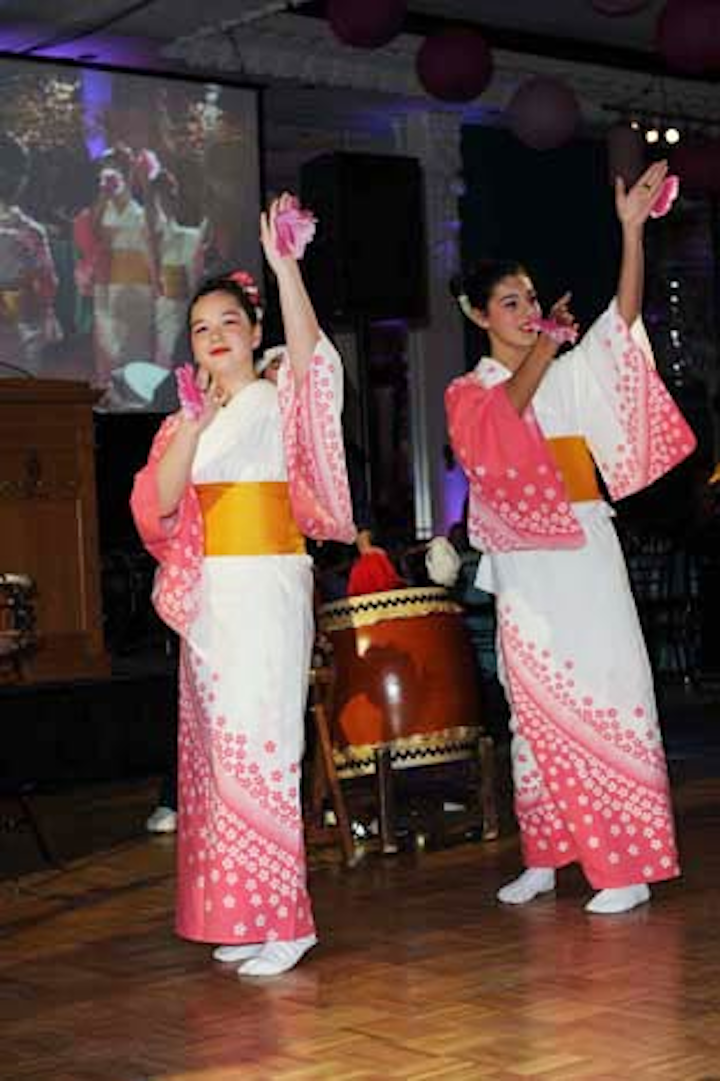 Photo: Tom Sandler
Photo: Tom Sandler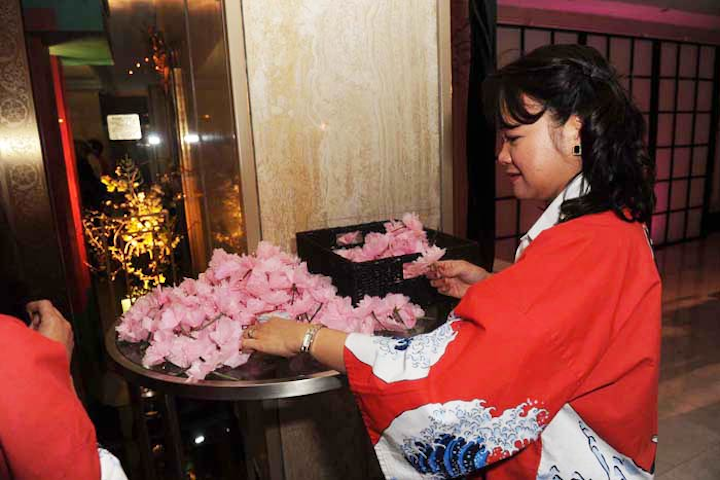 Photo: Tom Sandler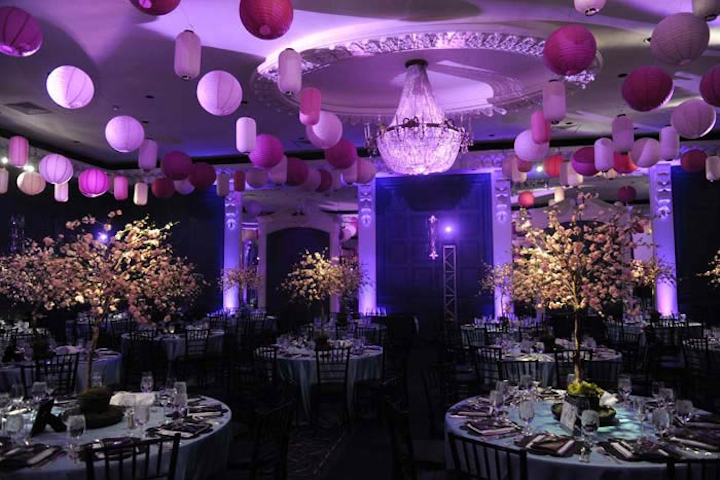 Photo: Tom Sandler
Featured Venues/Suppliers: