Toronto Athletes Interact With Fans at Maple Leaf Sports and Entertainment's Players' Gala
March 30, 2012
Sports fans rubbed shoulders with top Toronto athletes at the Players' Gala, a Team Up Foundation fund-raiser held on Sunday. Maple Leaf Sports and Entertainment tapped Yellow House Events to help manage the event this year, with the main goal of improving the experience of attendees, from the athletes to the 950 guests. "It was really important to take a look at the 86 athletes there and think of them as attendees as well," said Grail Noble, president at Yellow House Events. "Because if they're having a good time, it's amazing how much it changes the event."
The fund-raiser kicked off with a V.I.P. dinner at E11even and later moved to Real Sports Bar and Grill for the gala. Players from the Toronto F.C., Raptors, Maple Leafs, and Marlies were in attendance.
Maple Leaf Sports and Yellow House worked together to elevate the affair beyond the usual extended autograph session, focusing instead on encouraging direct interaction between guests and players. "[Athletes are] asked to do these events all the time, and it's actually fairly awkward," Noble said. To encourage conversation, Yellow House put the players to work serving drinks, playing virtual golf or foosball, and doing on-camera interviews with guests. "It's really fun for the players because it gave them something to do. And you know what? All humans at cocktail parties love something to do," Noble said.
Although autographs were still part of the event, the organizers opted to limit what guests could bring inside. "There's no bigger conversation killer than an autograph session," said Noble. Guests had to check all loose items and wear anything they wanted autographed. The planners also encouraged attendees to purchase hard hats, a symbol of Team Up's progress and refurbishments, which could be signed.
In addition to upgrading the guest experience, Maple Leaf Sports also wanted to improve the player reveal. Last year, each player came out one at a time. This year, Yellow House added drama by unveiling the entire group with a Kabuki drop, cued to sound and lighting effects. "That makes up the money shot," Noble said. "That huge moment where you have 86 athletes from the same organization wearing the same coloured scarf and looking like one team."
After the meal at E11even, V.I.P.s—including sponsors, donors, and charity board members—traveled to the adjacent restaurant via a "Walk of Fame"-style pathway that was decorated with decals of their names. The gala began at 7 p.m. and Yellow House had guests line up in the neighbouring Real Sports Apparel shop, immediately immersing them in the Maple Leaf Sports and Entertainment brand. The event raised $330,000, up from $190,000 last year.
Photo: Graig Abel Photography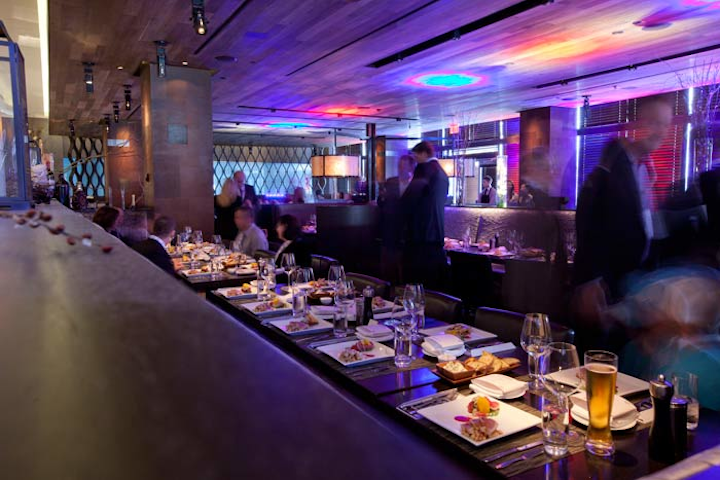 Photo: Light Image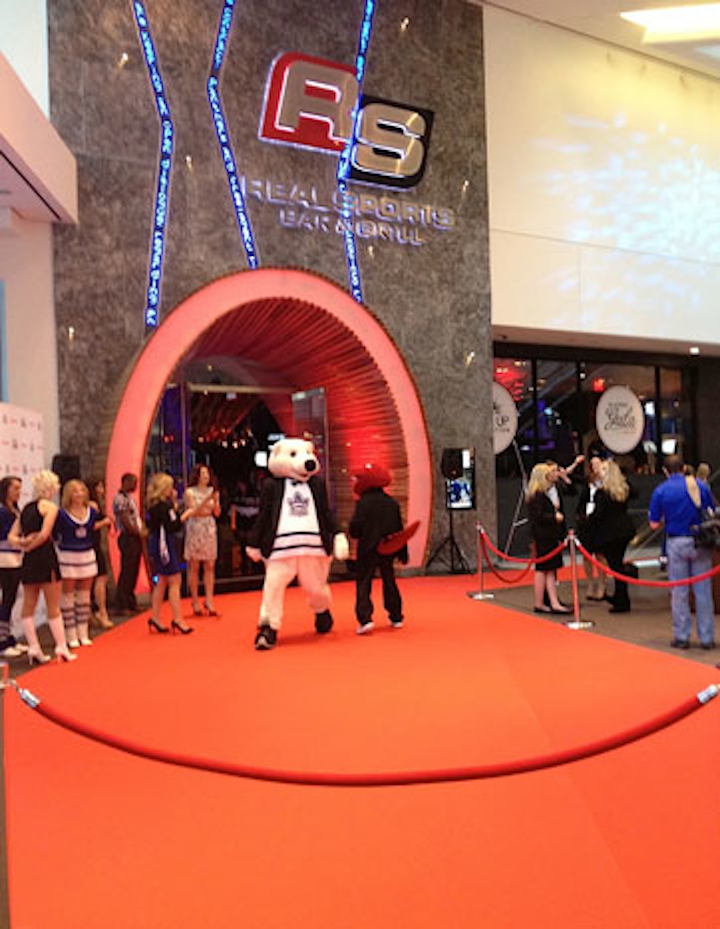 Photo: Graig Abel Photography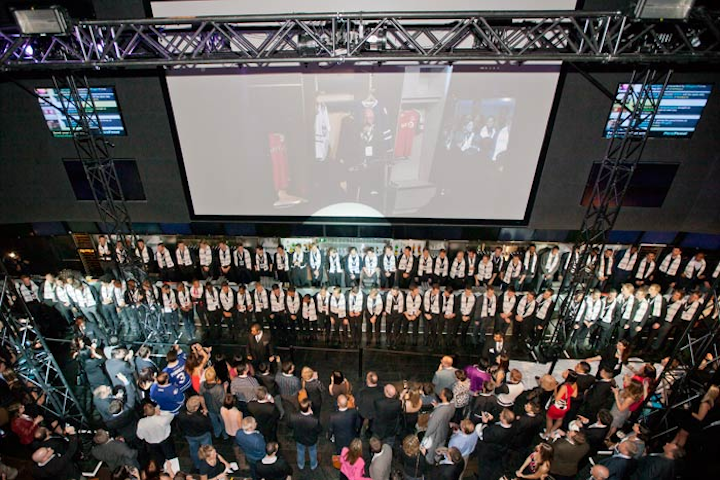 Photo: Light Image
Photo: Light Image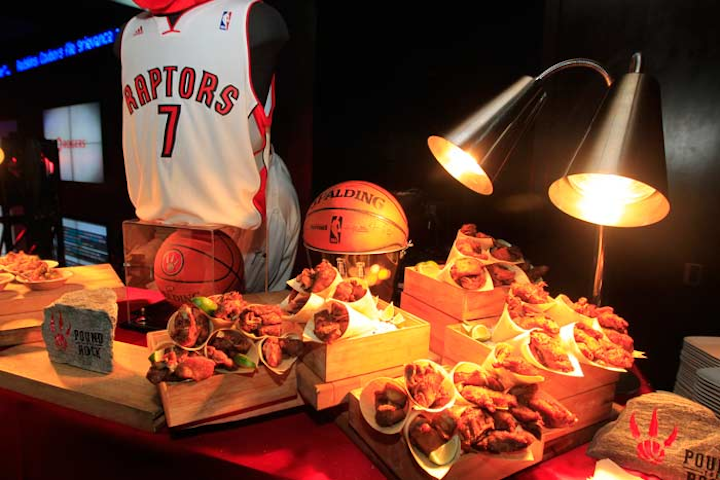 Photo: Graig Abel Photography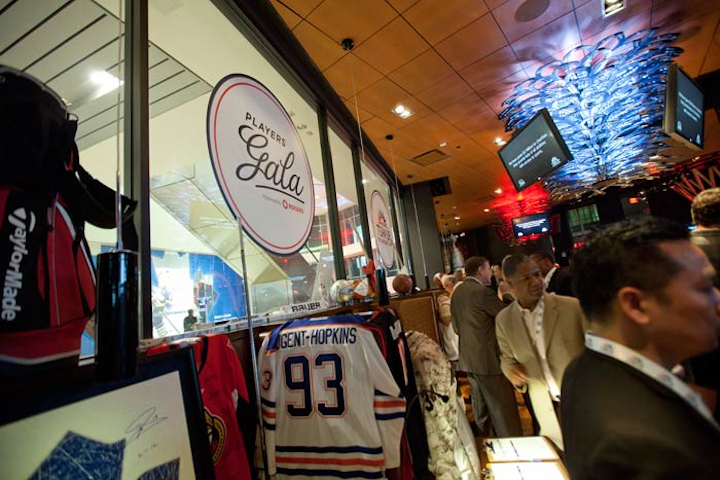 Photo: Light Image
Featured Venues/Suppliers: