8 Instagrammable Installations From the Toronto Light Festival
The second edition of the public light art festival includes a pyramid created with gummy bears, a moon, and a fire-breathing metal dragon.
February 14, 2018
Toronto may have recently broken a record for cold weather, but a light art festival is still managing to draw people outside with a variety of interactive and Instagram-friendly installations. For its second edition, the Toronto Light Festival curated more than 30 installations from Canadian and international artists, which are on display throughout the Distillery Historic District. The event kicked off January 19 and runs through March 4.
Mathew Rosenblatt, the festival's creative and executive director, says that as with last year's inaugural edition, one of the main goals of the festival is to get more people to explore Toronto and see the creativity the city has to offer.
"At its very core, the mission statement of the festival is to change the narrative of the city. Whereas people view this time of year as depressing and gloomy, we want it to be uplifting and fun," said Rosenblatt. "We do live in an incredible city full of creativity. People need to participate in their city and go on an adventure. That's the primary driver."
Rosenblatt, along with two other partners, organized this year's event in the Distillery Historic District, of which Rosenblatt also is a developer and owner. To expand the festival, the team brought in more installations, both in terms of the number and the variety. The event is showcasing work from artists and collectives from countries including Canada, Japan, Austria, the Netherlands, India, and the U.S.
"We go all over the world seeking light art," said Rosenblatt. "It's really meant to be both diverse in terms of the areas they're coming from and the type of light art they're bring to the city." Some of this year's installation highlights include a pyramid created with gummy bears, a moon that glows with blue-green paint, and a metal dragon that breathes fire.
Along with bringing people to the neighborhood, the festival's other mission is raising money for the Yonge Street Mission, a nonprofit that aims to help people in Toronto living in poverty.
For future editions of the event, Rosenblatt said he wants to continue expanding, and include more indoor activations and outdoor heaters. He also wants the festival to continue being an event that everyone can enjoy—not just art fiends.
"Generally speaking, I think it's important for us to keep the art accessible and keep it fun, and not turn this into a modern art gallery that only art critics or professors can enjoy," said Rosenblatt. "For us, if a five-year-old or the five-year-old inside all of us can appreciate it, then I think we've done our job."
Here's a look at some of the eye-catching installations on display at this year's festival.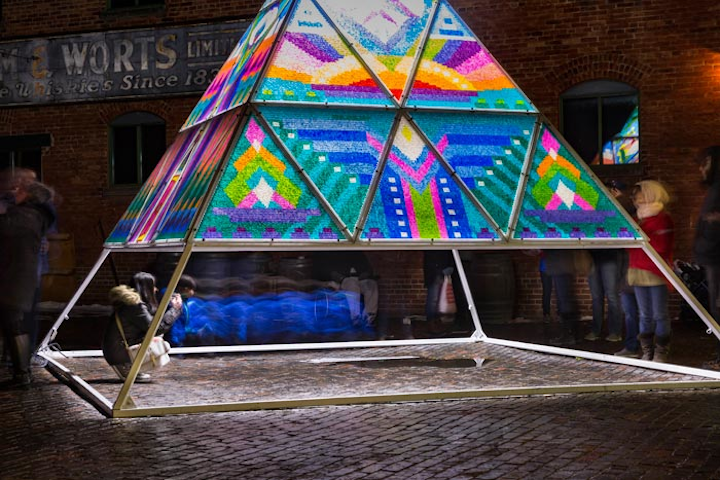 Photo: Courtesy of Toronto Light Festival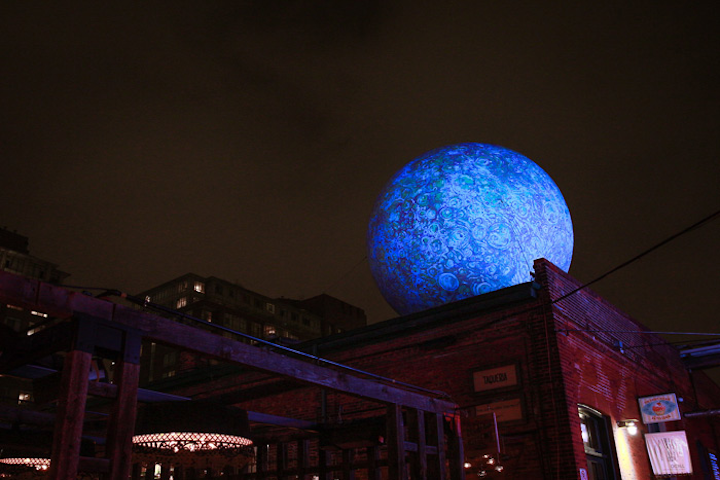 Photo: Courtesy of Toronto Light Festival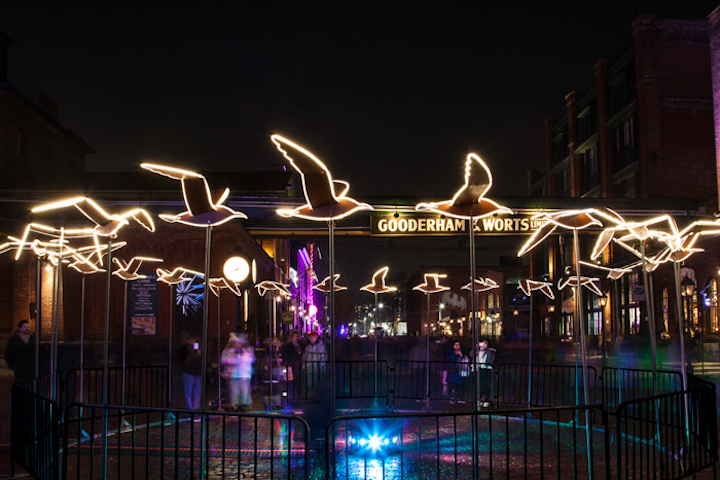 Photo: Thane Lucas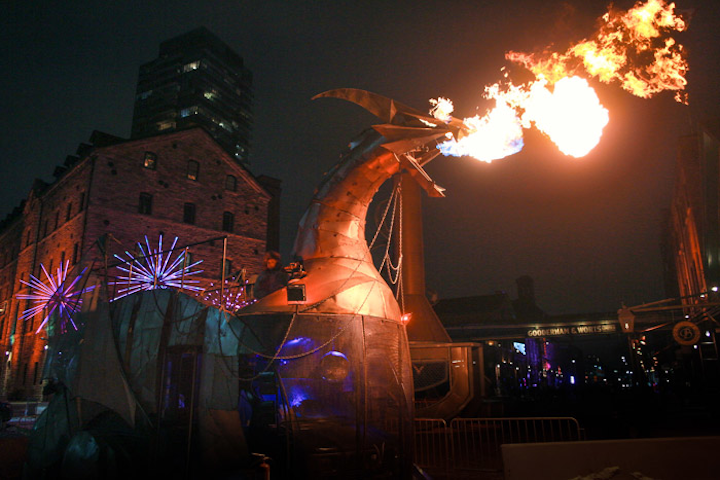 Photo: Courtesy of Toronto Light Festival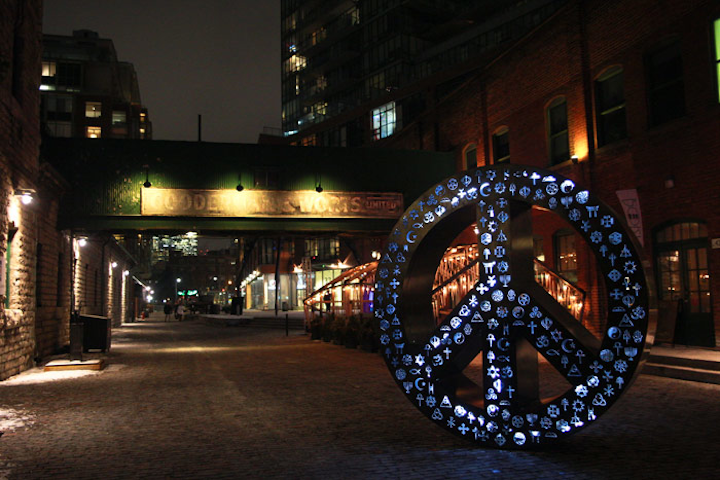 Photo: Courtesy of Toronto Light Festival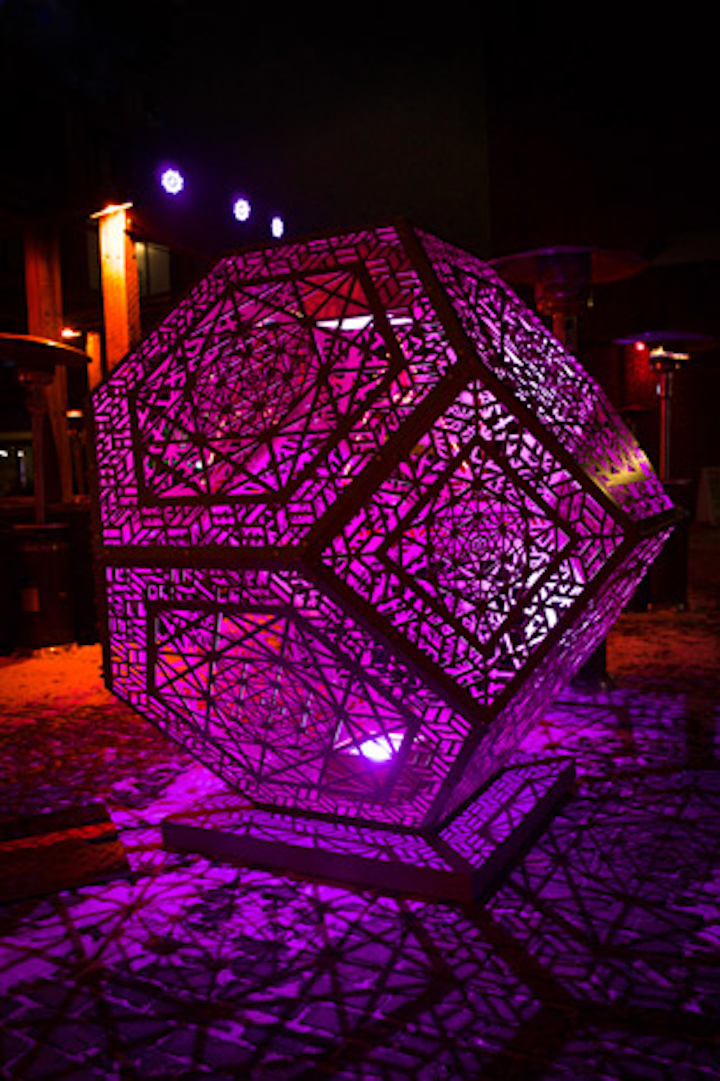 Photo: Courtesy of Toronto Light Festival
Photo: Thane Lucas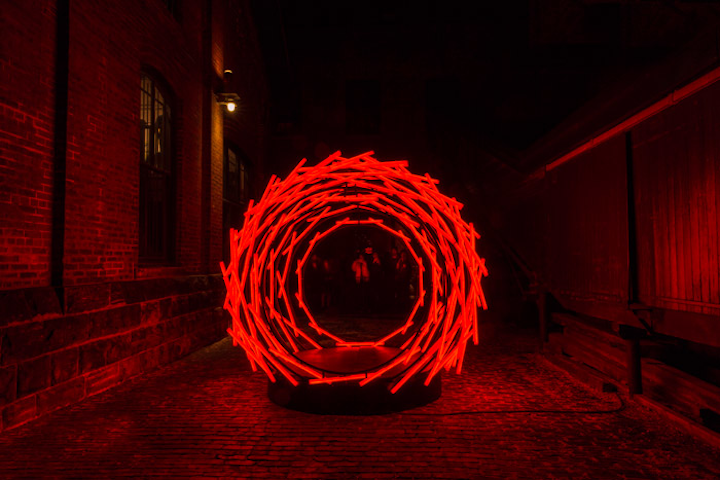 Photo: Courtesy of Toronto Light Festival
Featured Venues/Suppliers: