Olympic Torch Relay Sponsors Coca-Cola and RBC Showcase Community Involvement and Green Message
February 12, 2010
When the Olympic cauldron is lit in Vancouver tonight, the flame will have traveled more than 45,000 kilometres across Canada during the 106-day Vancouver 2010 Olympic Torch Relay, organized by VANOC and presented by Coca-Cola and RBC. The relay began in Victoria, B.C., on October 30, and two Toronto-based event companies—BiG and Zero Gravity Circus—have been there every step of the way, providing entertainment for more than one million Canadians during 189 celebrations hosted in communities in every province and territory along the route.
"We're spoiled in Toronto. We've seen it all. But in some of these small towns, they don't get the big shows. So this is big for them," said BiG president Bram Goldstein, who developed a stage show to coincide with RBC's Create a Better Canada campaign. "You become so proud to be Canadian. When you drive into a town and see 10,000 people waiting to see the torch, how can you not be inspired?"
The RBC stage show—just one element of the bank's sponsorship—focuses on a live painter who throws and splashes paint onto a rotating canvas to create the image of a torchbearer while an M.C. revs up the crowd to the music of Coldplay and the Black Eyed Peas. "It's a very interactive show. RBC hands out hundreds of tambourines and we get everybody hyped up. People go crazy. It's the best thing in the world," said Goldstein, who had the chance to carry the torch himself this past Saturday.
RBC's sponsorship of the relay also includes the Create a Better Canada Experience—an interactive sustainable-living exhibit that provides attendees with information about how to reduce their environmental footprint. "The Create a Better Canada campaign ran through the torchbearer selection process and is also a big part of what we're doing as an activation out there on the road," said RBC spokesperson Katie Hammill. RBC—responsible for selecting one third of the torchbearers—asked each chosen individual to pledge to create a better Canada. For its part, the company is donating the paintings created during BiG's show, along with more than $5.3 million to community initiatives, as a legacy for the relay.
Coca-Cola Canada's relay sponsorship also focuses on sustainability and Canadians who are making a difference. "A lot of what we're doing surrounds the message of living positively and actively," said Leigha Cotton, public affairs manager. The brand made a commitment to be carbon neutral throughout the relay and the Games. Coca-Cola's new global marketing campaign, dubbed Open Happiness, connects to the Olympic sponsorship and to the theme of the stage show, which features performers from Zero Gravity Circus.
Eli Chornenki, creative director at Zero Gravity, said the company conducted extensive auditions to find young, energetic performers willing to travel and work in all weather conditions. "We created a spherical look for the show with hoops and a team of drummers who interact with the artists. Our objective was to get the crowd dancing and singing, and we did that in most venues," he said. "I don't think there are too many shows that can say they did a 45,000-kilometre tour in winter in Canada and lived to talk about it. For us this was a once in a lifetime opportunity."
GMR Marketing is assisting RBC with its on-site activations; Inventa is working with Coca-Cola.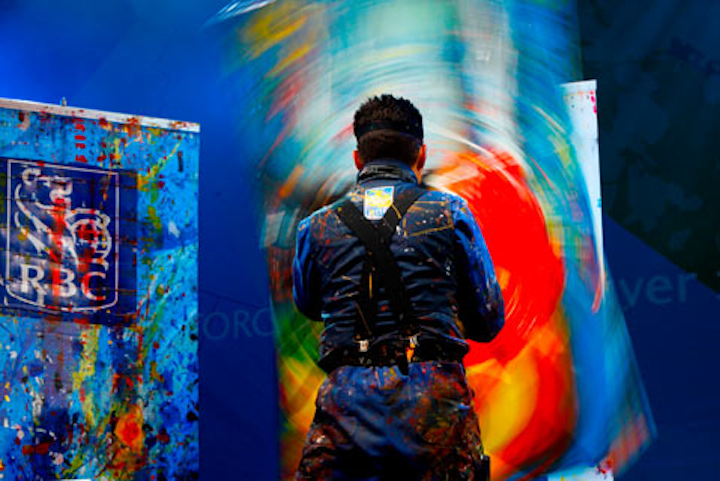 Photo: Gabrielle Beer/Courtesy of VANOC/COVAN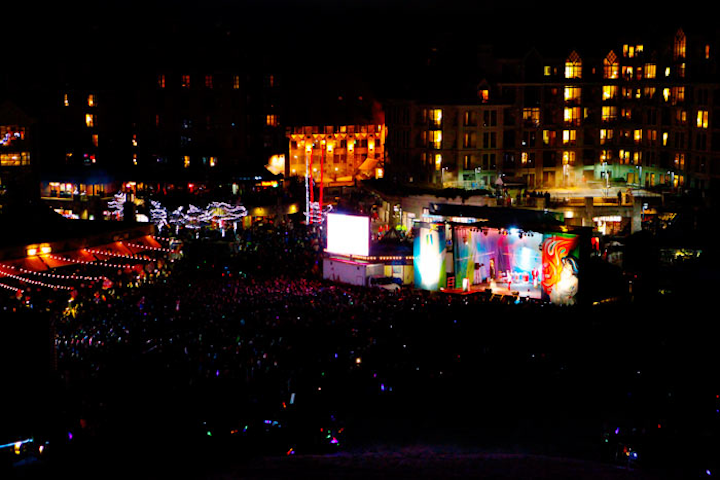 Photo: Gabrielle Beer/Courtesy of VANOC/COVAN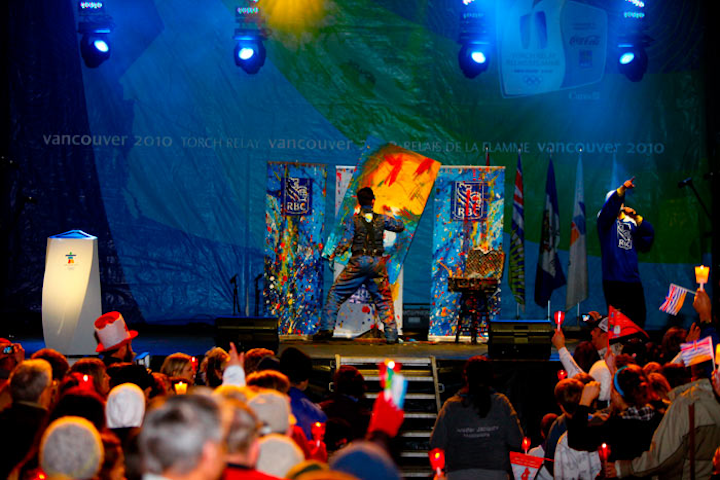 Photo: Gabrielle Beer/Courtesy of VANOC/COVAN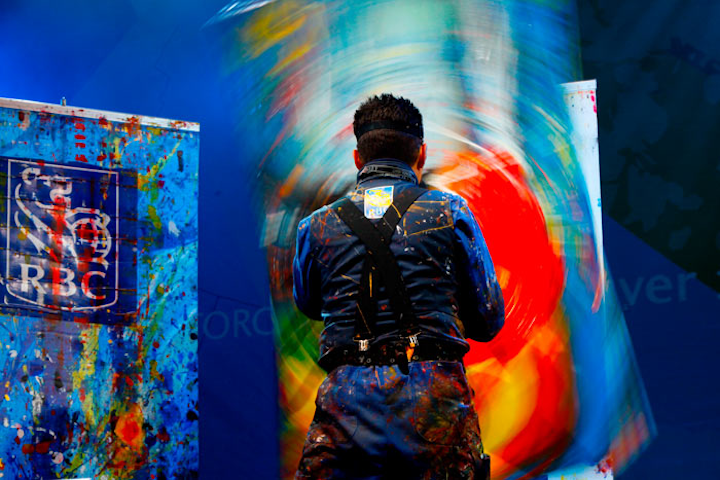 Photo: Gabrielle Beer/Courtesy of VANOC/COVAN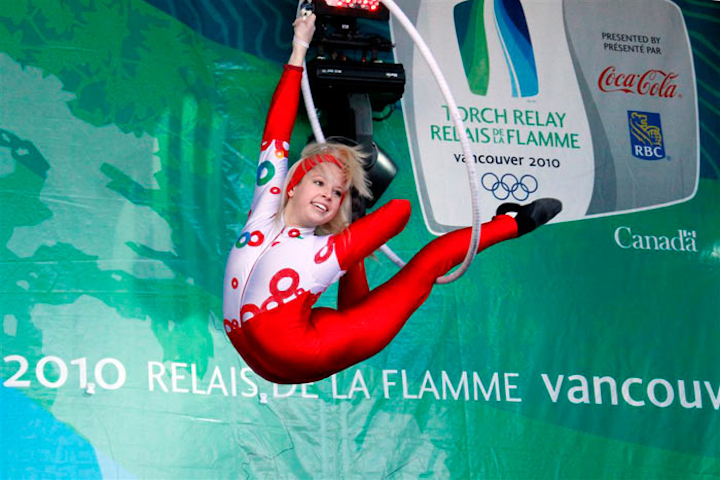 Photo: Courtesy of Coke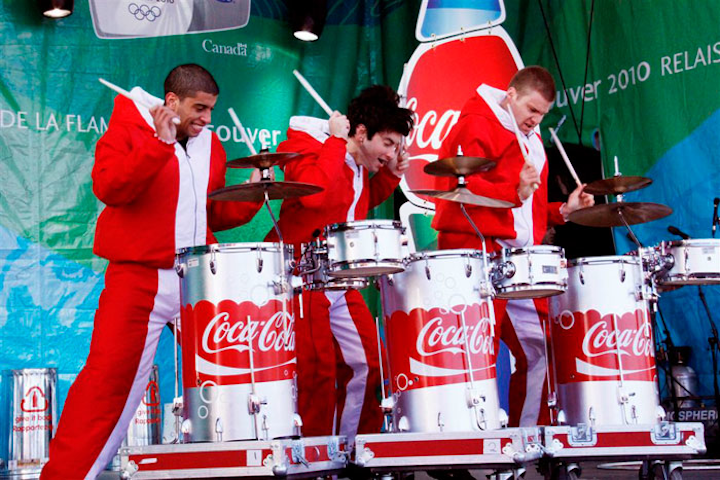 Photo: Norman Rich/Courtesy of Coke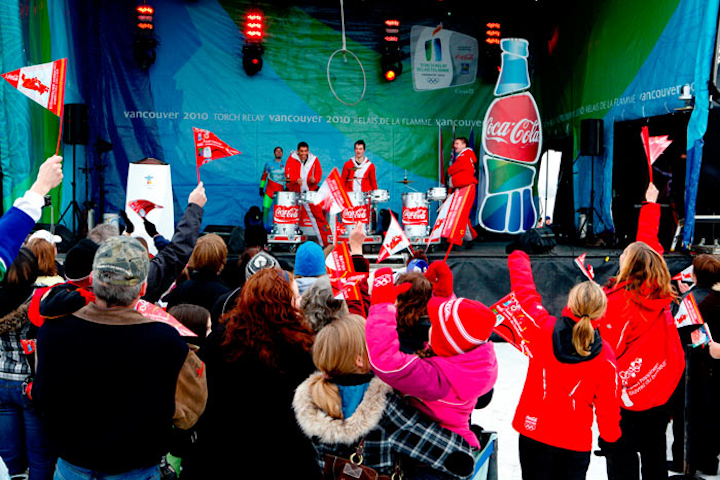 Photo: Gabrielle Beer/Courtesy of VANOC/COVAN
Photo: Luca Bertacchi/Courtesy of VANOC/COVAN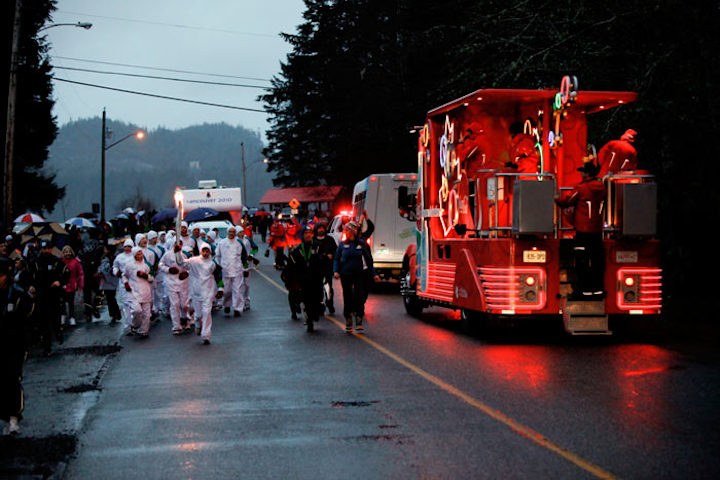 Photo: Luca Bertacchi/Courtesy of VANOC/COVAN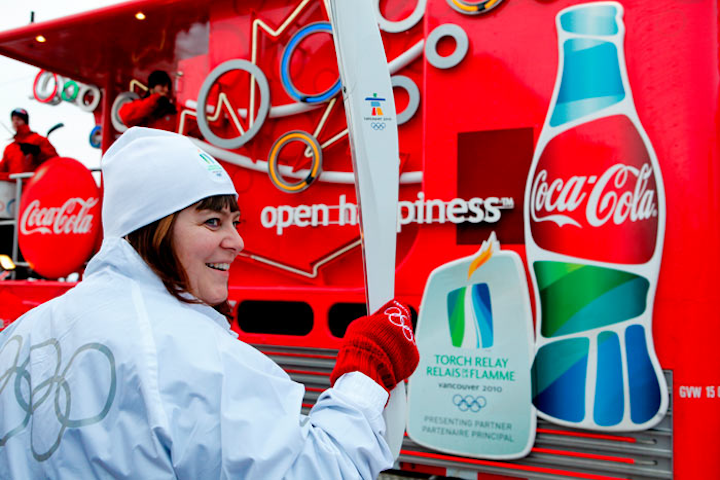 Photo: Gabrielle Beer/Courtesy of VANOC/COVAN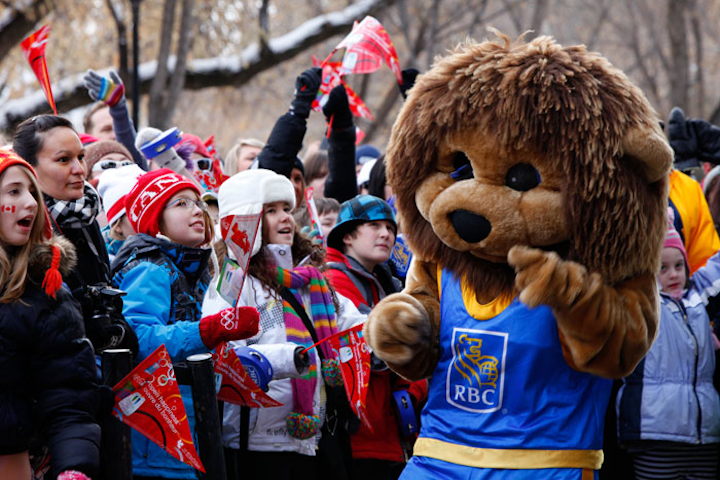 Photo: Gabrielle Beer/Courtesy of VANOC/COVAN
Featured Venues/Suppliers: