Sony Launches New TV With Interactive Art Installation
Sony Electronics partnered with artist Kaz Shirane to celebrate the launch of its A1E Bravia OLED TV with an audiovisual art exhibit.
May 10, 2017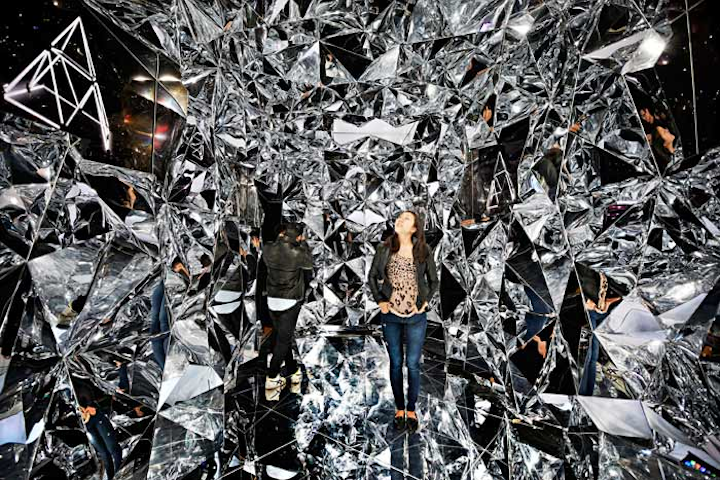 Photo: Courtesy of Sony
To celebrate the launch of Sony Electronics' A1E Bravia OLED TV, the company recently partnered with Tokyo-based artist Kaz Shirane to create an immersive art tunnel that showcased the new television's technology. The exhibition, which was called "Evolve," came to Westwood Gallery in New York from May 5 to 7.
As the concept of the installation was to redefine the boundaries of light, sound, and space, Shirane designed the site-specific tunnel with reflective geometric panels that projected light spectrums. Sony provided six televisions for Shirane to broadcast original video of changing colors and galactic imagery, which contributed to the visually abstract experience.
Attendees were invited to walk into the tunnel for the audiovisual presentation, which lasted around three minutes. They were encouraged to take photos and videos on their phones, as well as pose for a camera installed in the installation, which took photos that were available for social sharing on tablets in the gallery. 
Magnetic Collaborative produced the exhibition.
Featured Venues/Suppliers: