Monkey Movie Gets King-Size Premiere
Universal Studios put on a million-dollar party for 3,000—installing a flowing waterfall and a re-creation of El Morocco—to promote Peter Jackson's remake of the film classic.
December 7, 2005
King Kong, as the film's story goes, was one big primate. And director
Peter Jackson
's three-hour, $207 million remake of the 1933 classic is expected to be one of the year's biggest movies. So the festivities to celebrate the new film's December 14 opening, therefore, had to do it justice. "I've been working on this since May—about eight months, which is very unusual for a premiere," said
Universal
senior vice president of special projects
Hollace Davids
, the executive in charge of coordinating a series of events to promote the epic.
She worked with event production company
Jhada of New York
to arrange for two theaters in Times Square to host approximately 8,000 guests for the movie's first screening, plan for a replica of King Kong to squat menacingly in Times Square, and coordinate an immense after-party that simulated sets from the film for roughly 3,000 guests. "The biggest challenge was the scope," she said. "We were dealing with New York City, at the busiest time of year."
Davids worked closely with the City of New York for all three projects, including finding a venue that could accommodate the immense party. City officials suggested
Show Piers on the Hudson
, and Davids looked to Jhada to gussy up the empty, geometric space. Jhada's husband-and-wife team,
Bert
and
Pat Michaels
, worked closely with
Joseph Sorrento
of
Industrial Theaters Inc.
, which handled the audiovisual production, set design, construction, and lighting, and
DeJuan Stroud Inc.
, which decorated the space and designed floral and plant elements.
The team planned a series of three environments inspired by Kong's trip from his jungle home to Manhattan in the film, collaborating with the art director of the movie,
Dan Henna
, who served as a consultant for the party. (Universal wouldn't release a copy of the film or even stills—blame the fear of piracy or Internet leaks—so Henna was the production team's guide to the actual look of the film.) And the producers worked with the venue's union crew for five days leading up to the big bash to fill the cavernous hall with re-creations of the Skull Island jungle setting (Kong's original home), New York City streets (including Little Italy and Chinatown vignettes), and the El Morocco nightclub.
When guests arrived they found a giant rusted freighter prow docked inside Pier 92's second-floor lobby with mirrored water troughs that reflected moving ripples onto the hull. Beyond stood two imposing faux-stone walls dripping with moss and forming the entry to Skull Island. Boxy building I-beams had grown into thick-trunked trees nestled in patches of dense tropical foliage. Vines writhed and snaked across the ceiling, which was also obscured by the forest canopy (i.e., fresh-cut branches of mountain laurel). Interspersed among this strange forest were tables made of single thick planks of wood. To the right, a splashing torrent of water roiled out of a rocky, leafy waterfall, crafted by
Garden State Koi and Aquatic Center
, an aquascape and pond designer based in Warwick, New York. Nearly 350 potted palms, ferns, and other plants filled the space with green.
Upon emerging from the jungle, attendees entered faux New York streets. Storefronts with plexiglass windows featured costumes worn in the movie and snow piled on the eaves. A newspaper stand displayed copies of the actual front page of
The New York Times
of December 5, 1933 (trumpeting the repeal of Prohibition, no less). A burlesque theater featured live entertainment, and a replica of the
Empire State Building
's observation deck, where guests could take a closer look at the real building by peeking through the pier's windows using observation binoculars. The model was lit up to match the special white lighting the real edifice sported that night, per Davids' special request.
Just past the street scenes, a white filigree screen and pink neon sign marked the entrance to the nightclub setting, bedecked in black-and-white zebra patterns and including a stage for a live band, a checkered dance floor, and reserved seating for filmmakers, stars, corporate bigwigs, and the movie's sponsors and partners, including
Nestle
,
Kodak
,
Quantas
,
Chase
,
AMC
,
Burger King
, and the City of New York. There was enough seating for two-thirds of the guests, with tables and benches scattered throughout all three environments.
There was also plenty of food, with eight dinner and four dessert buffets, loaded with food from
Abigail Kirsch, Caterer & Events
. The caterers served 850 pounds of beef sirloin, 14,000.phparagus spears, 100 pounds of organic greens, and 3,000 chocolate-dipped strawberries, among other tasty items. Ten fully stocked bars served
42 Below Vodka
and wines by
Morton Estate Wines
(both event sponsors).
It was notable that King Kong was not in attendance. But the hirsute 6,000-pound ape—or a giant model of him at least—appeared all day Monday on Military Island in Times Square, where he sat in front of a large screen, lit by spotlights and ambient advertising glow. But the guests went ape at the party, which cost more than $1 million. "It was absolutely gorgeous," Davids said. "Everybody had a great time. There was dancing, photos, music—it was wonderful. The filmmakers left at three in morning, so that tells you something."
—
Jenny Sherman
Photos: Jeff Thomas/ImageCapture for BiZBash
Related Stories
Cool Potter Premiere Recreates Icy Ball
Domino
Party Goes Late Into the Night
Interpreter
Premiere Favors Simplicity
Planet of the Apes Takes Roseland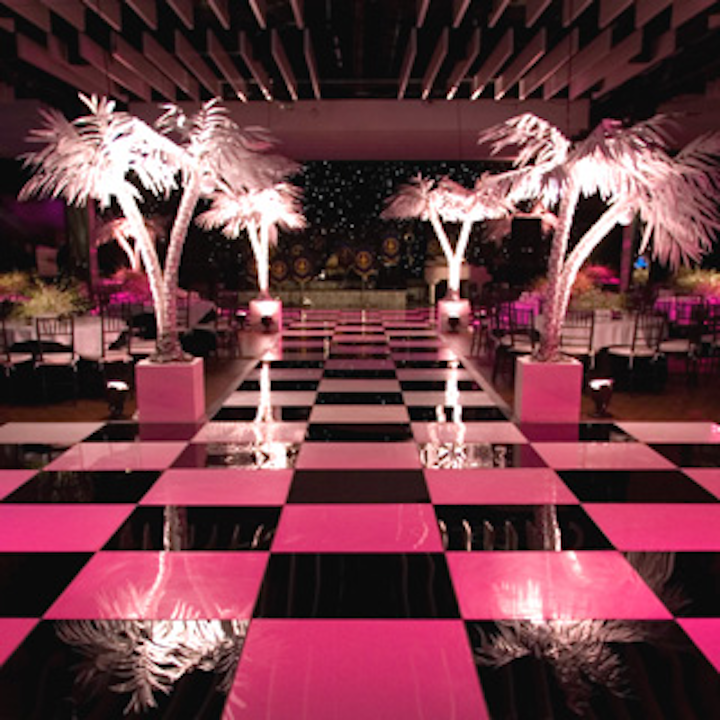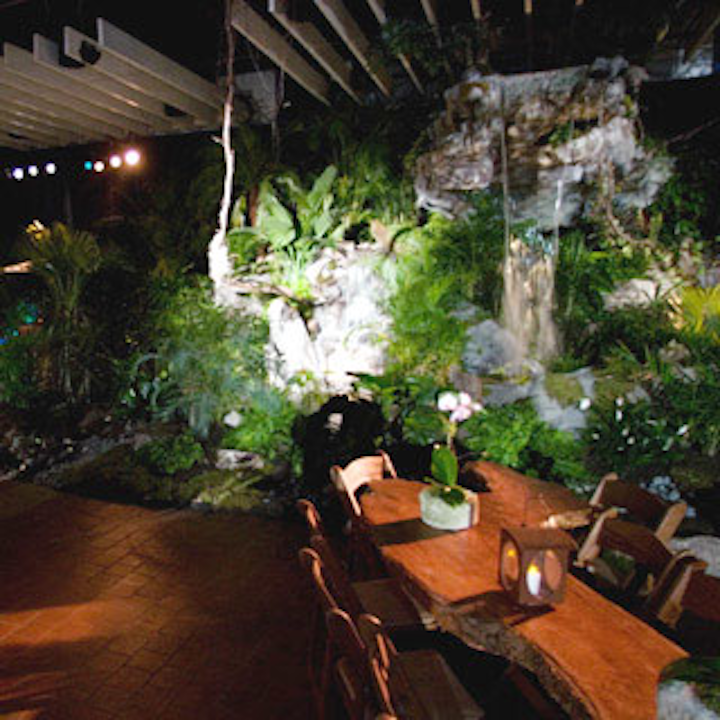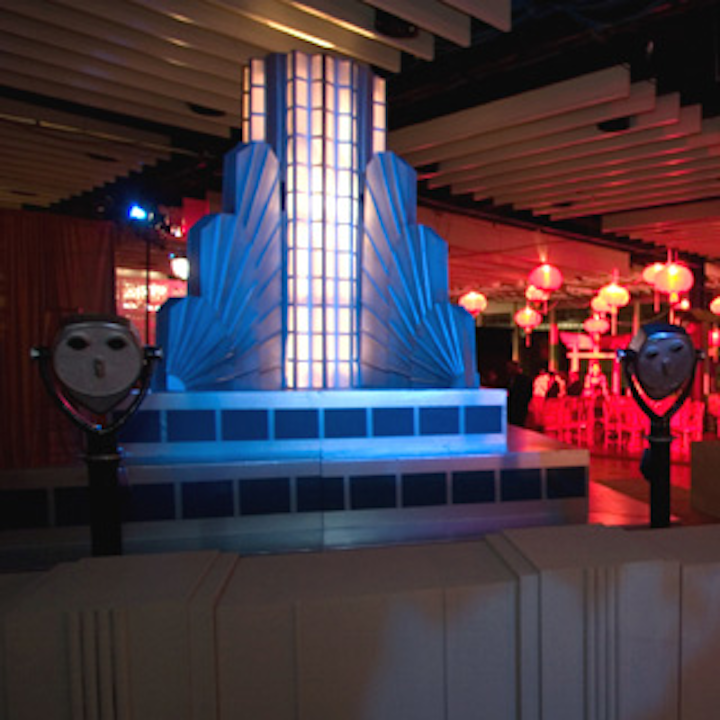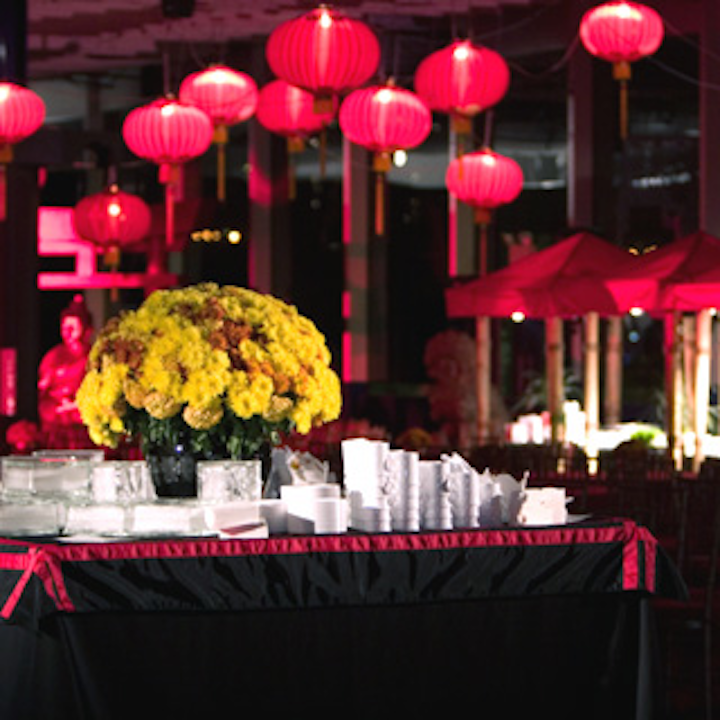 Featured Venues/Suppliers: