At Launch, T-Mobile Uses New 4G Android Phones to Add Visual, Interactive Elements
October 18, 2011
Covered in fuchsia-colored, futuristic factory-like projections, Espace served as the site of T-Mobile's launch for its Samsung Galaxy II, HTC Amaze 4G, and Samsung Galaxy 10.1 products last Wednesday. More than 500 guests attended the event, which sought to showcase the features and functions of the new phones. Produced by Brent Bolthouse and overseen by Meredith Starkey, T-Mobile's senior manager of sponsorships and promotions, the nighttime affair allowed guests to check in, take photos, and even send live updates on social media platforms with the devices—content that was incorporated into animated imagery that washed the walls of the space. The venue itself was ultimately chosen for its 4G reception as much as for its large, open-plan rooms.
"We were thrilled to launch the new Android 4G T-Mobile devices in New York City by [creating] a futuristic factory where key New York influencers from music, film, TV, photography, and fashion enabled us to help bring the products' capabilities to life," said Starkey. This entailed projecting the names, photos, and personal messages from arriving guests onto the walls, integrating photos taken during the event into a video gallery curated by Milk Gallery's founder Mazdack Rassi, and taking Tweets and Facebook posts and virtually placing them onto a conveyor belt that was part of another audiovisual component.
Elsewhere, the club-favorite Kyroman robots made an appearance, adding to the futuristic tech setting with their thematic green and magenta lasers, and Hillary Kerr and Katherine Power of the online fashion and art blog Who What Wear acted as the event's M.C.s. Grammy award-winning band Black Keys was the main musical act, with DJ Questlove and DJ Harley Viera-Newton spinning tunes in a component hosted by Nur Khan's Electric Room. Also provided by Electric Room was a lounge with couches that served as the event's V.I.P. area alongside the main stage.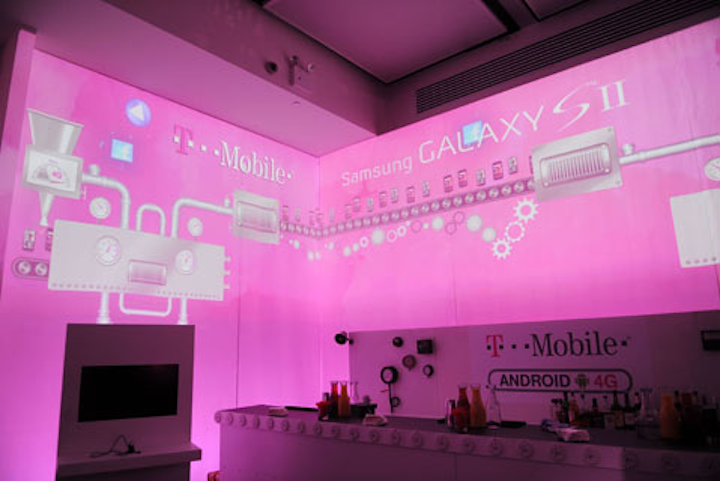 Photo: Jamie McCarthy/WireImage for T-Mobile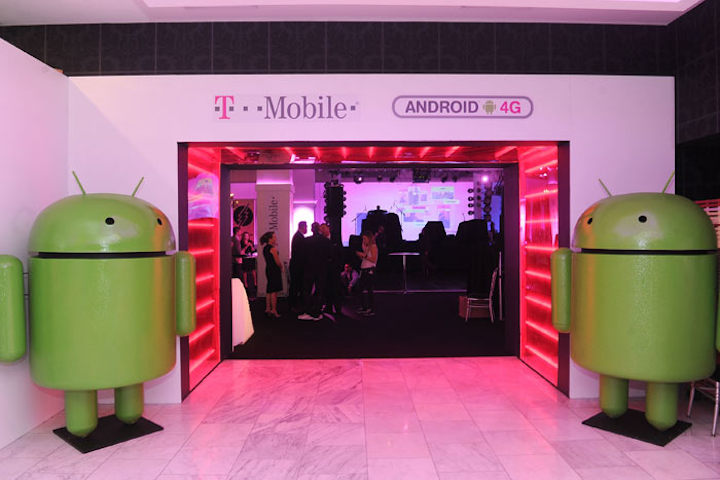 Photo: Jamie McCarthy/WireImage for T-Mobile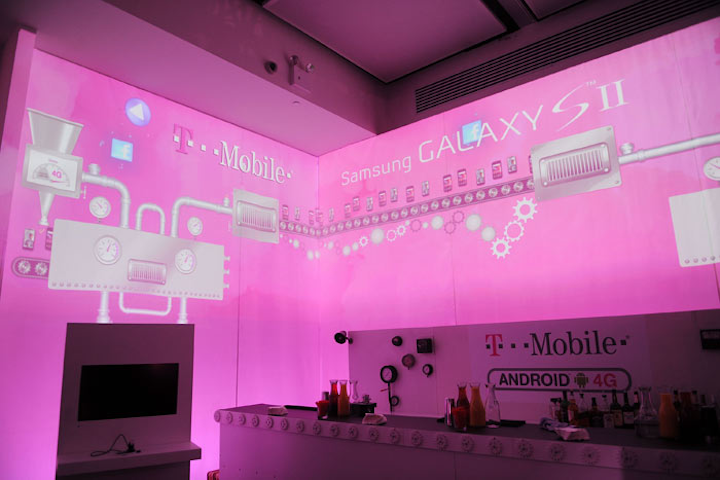 Photo: Jamie McCarthy/WireImage for T-Mobile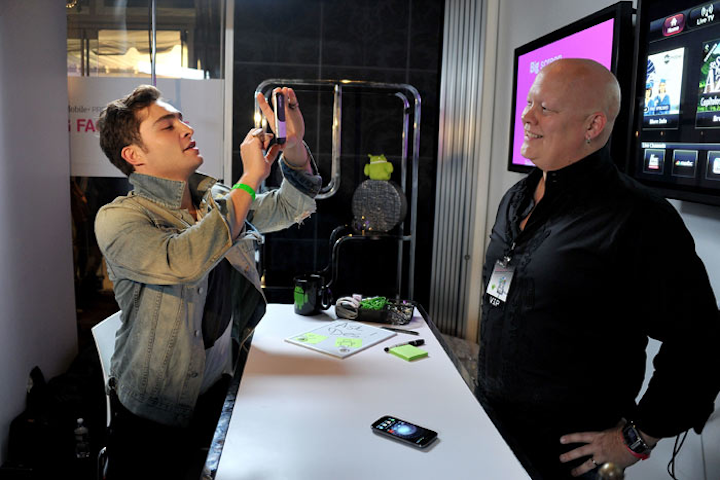 Photo: Theo Wargo/WireImage for T-Mobile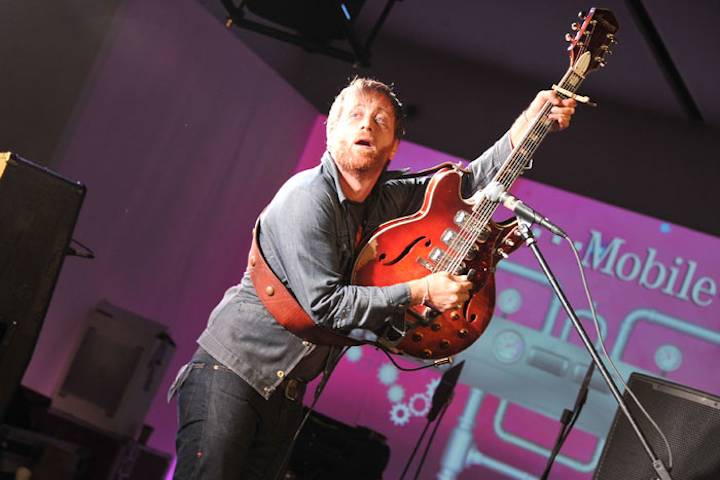 Photo: Theo Wargo/WireImage for T-Mobile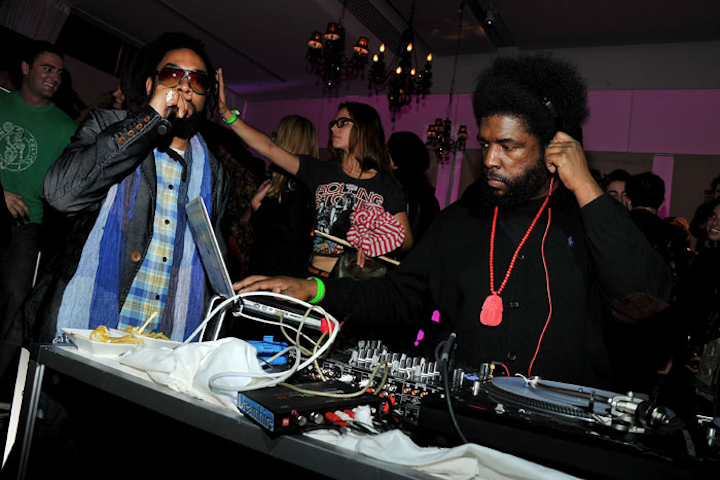 Photo: Theo Wargo/WireImage for T-Mobile
Featured Venues/Suppliers: