Inside the Immersive Audiovisual Installation From Sonos
To educate consumers about its latest product, wireless speaker company Sonos created an audiovisual experience that wrapped guests in an engaging, color-soaked environment.
November 12, 2013
How do you create a physical event around a product that's all about sound? For the global launch of its new Play:1 sound system, wireless HiFi manufacturer Sonos took over the 477 Broadway Lofts for two days, mounting an immersive installation that combined art, music, and technology to bring the ad campaign for the home speaker system to life through colorful projection mapping.
The interactive musical colorscape, dubbed "Play: A Visual Music Experience," was designed by Brooklyn-based technology artist Aramique in collaboration with creative agency Fake Love and consisted of four stylized, all-white rooms—a bathroom, a bedroom, a living room, and a dining room—each equipped with a tablet linked to the Play:1 app. Guests could pick a song to play, which the installation's technology then analyzed based on elements such as danceability, major or minor key, and tonality, to wash the room in a corresponding Pantone color. (For example, moodier songs would show up in blue tones, while energetic songs would appear on the yellow scale.) The system also analyzed pitch, beats per minute, and other attributes to trigger ripple-like projections. Each room featured a custom piece of LED-embedded acrylic furniture—the bed in the bedroom, for example—that also lit up and pulsed to the beat. Touching one of the speakers displayed throughout the rooms would cause the color of the room to change slightly, say, from dark blue to light blue.
"The question was, how can we show visually and aurally what our music home looks and feels like?" said Eric Nielsen, Sonos's senior public relations manager, who estimates that about 600 guests experienced the installation over the course of its run October 28 to 29. "The technology really let guests interact in a physical way with the music."
On the opening night of the activation, produced by CC Events, a private dinner party in the space was hosted by Jose Mangin, SiriusXM's director of programming and an on-air host. Guests, a curated mix of artists, journalists, and influencers, sat down to a dinner catered by Peter Callahan while listening to Mangin talk about his own experience with using Play:1 in his home.
For the second night, Sonos partnered with UrbanDaddy, which opened up the guest list to its newsletter subscribers. Instead of having guests control the music, as on the first night, a roster of musicians, including Matt & Kim, Cut Copy, Chromeo, and Natalia Kills, served as DJs. "The DJs created playlists in advance, but as they walked throughout the space and talked to the guests, they would change and add songs based on people's reactions," Nielsen said. As they enjoyed cocktails and food from the Little Owl and Pinch Food Design, guests were encouraged to interact with and lie on the furniture in the rooms and take photos to post to Instagram with the hashtag #SonosPlay. The tagged images were then projected onto blank canvases that hung on the walls.
"Play: A Visual Music Experience" is now headed to the Sonos Studio in Los Angeles, the brand's year-and-a-half-old artist collaboration space, which hosts performances, workshops, movie screenings, listening parties, and more. The installation will open in Los Angeles on November 13 and run through the end of the year.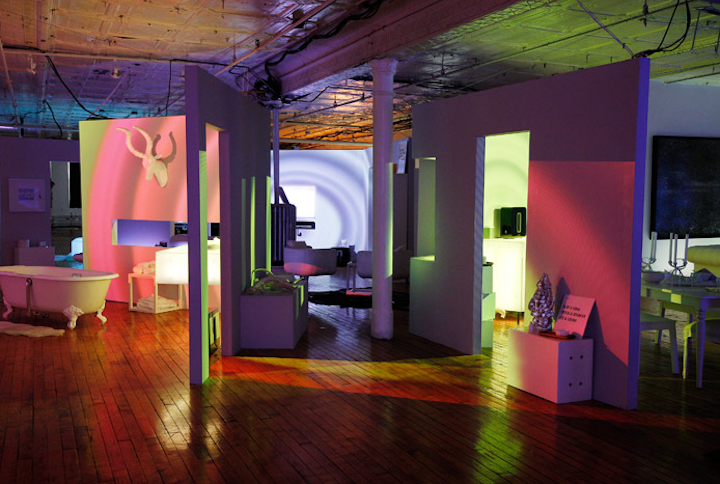 Photo: Elisabeth Caren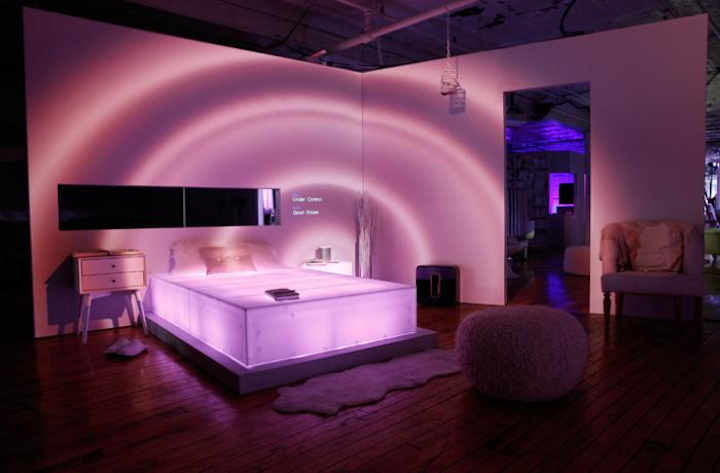 Photo: Elisabeth Caren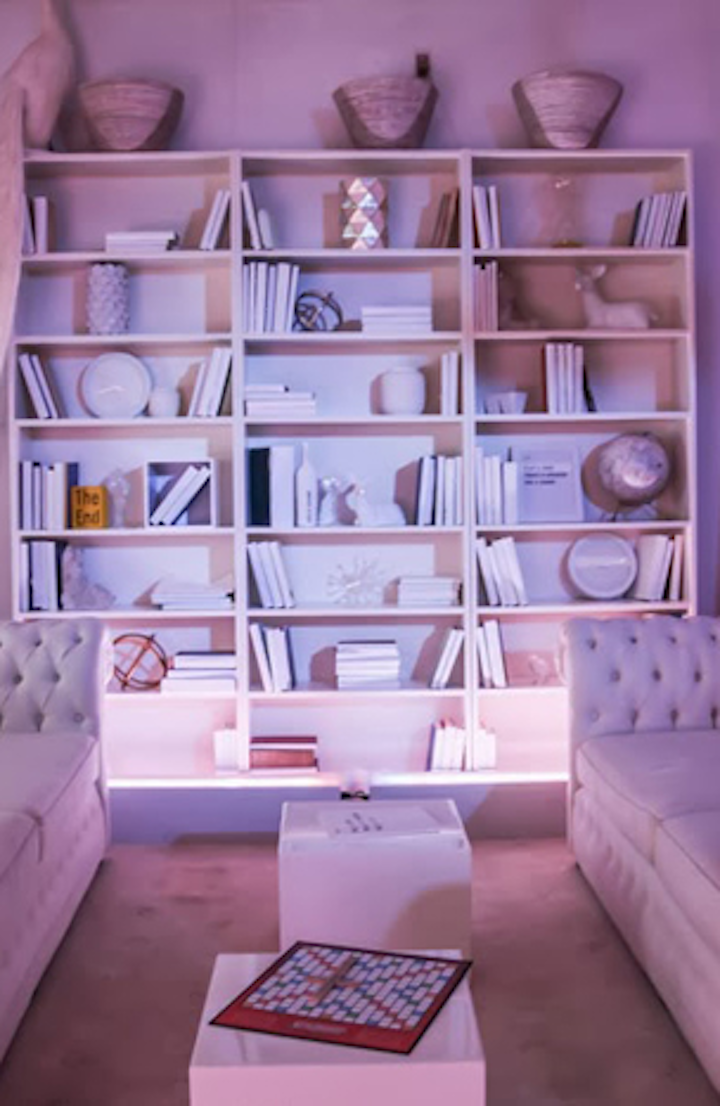 Photo: Laura June Kirsch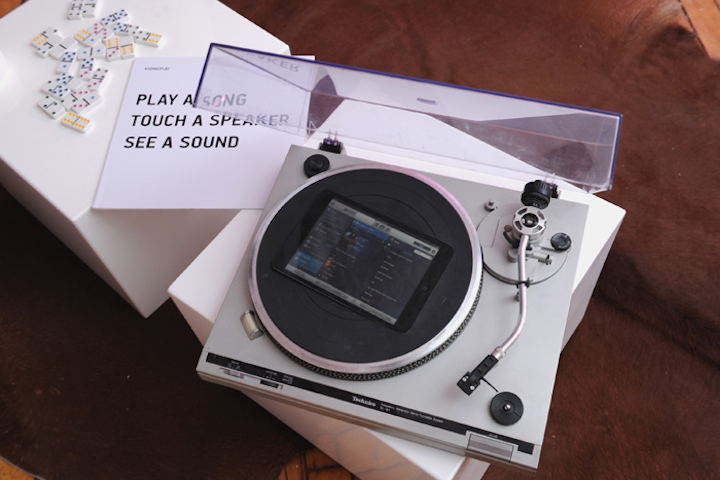 Photo: Alex Porter/Getty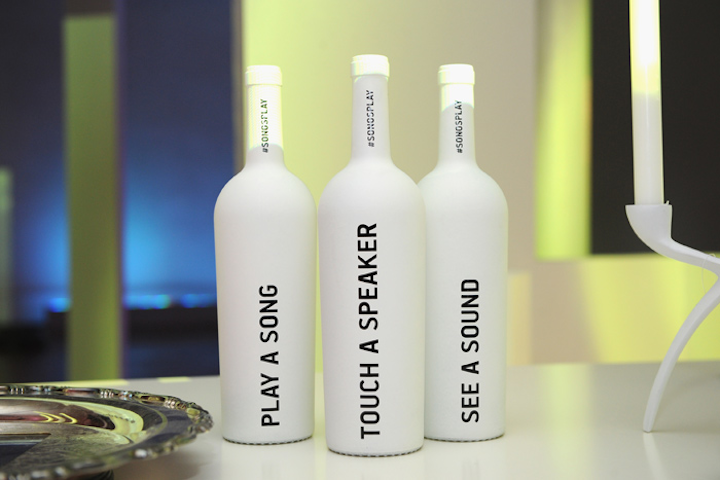 Photo: Alex Porter/Getty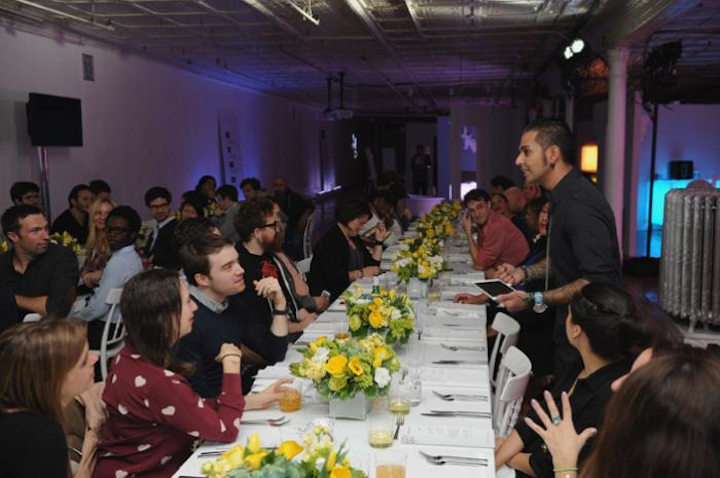 Photo: Alex Porter/Getty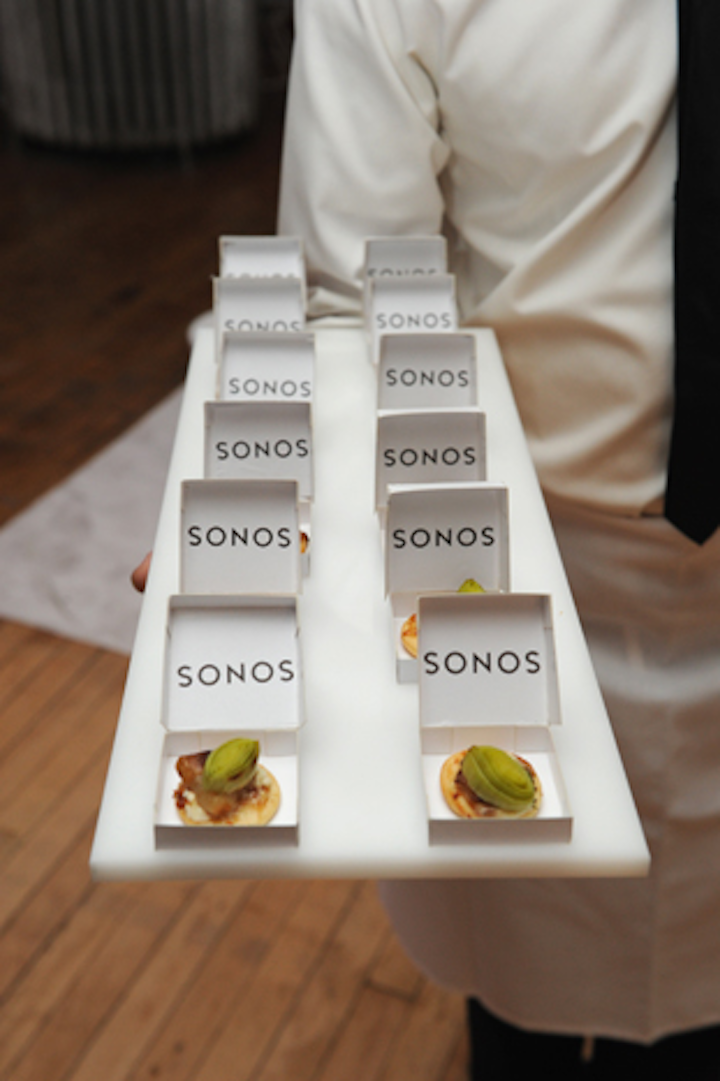 Photo: Alex Porter/Getty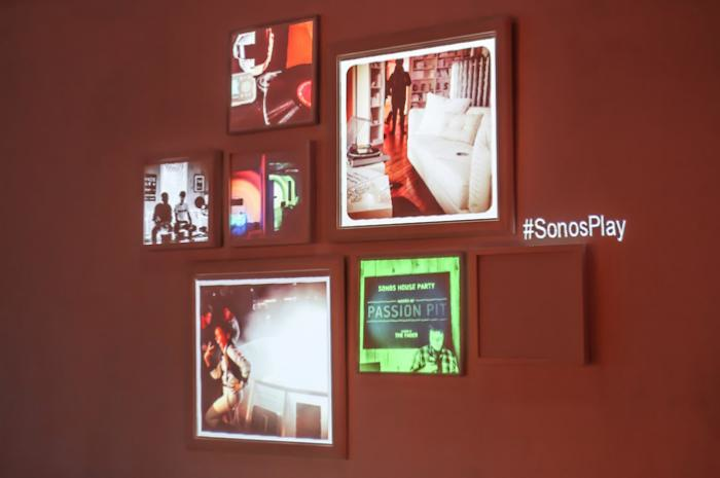 Photo: Laura June Kirsch
Featured Venues/Suppliers: