What Does an Event Focused on Sound Look Like?
To introduce its mobile music offerings, Sprint unveiled a new smartphone and a partnership with Spotify at an event that covered the inside—and outside—of a venue with sound wave images.
May 13, 2014
Sound isn't the easiest thing to illustrate, but at a press event in New York on April 29, Sprint found an eye-catching way to put audio in the spotlight. The morning announcement at Espace was designed to position the brand as a pioneer in mobile music—unveiling a new smartphone as well as a partnership with Spotify—so the telecommunications company wrapped the interior and exterior of the venue with colorful images that mimicked sound wave patterns.
To help plan and design the gathering to reveal the new HTC One (M8) Harmon Kardon handset, Sprint tapped Fresh Wata, which incorporated the graphics used in the invitation and the tagline "hear it for yourself" into the physical surroundings. That included covering the façade with visualizer-style wavy lines and colorful bars and decking the interior with the same visuals via projections and decals. Ghost chairs, white lounge furniture, and tables with metal finishes helped give the affair a sleek look without detracting from the overall branding.
Later that night Sprint hosted a concert with Pharrell Williams as part of the launch as well as to introduce Sprint Sound Sessions, the new entertainment platform that will not only give customers access to Spotify's music catalog, but also live music events. "Sprint designed Sprint Sound Sessions for customers interested in a more complete and active music experience," said Jeff Hallock, Sprint chief marketing officer, in a release, "with edgier programming and events, the ability to share perspectives with like-minded music lovers, and simple and seamless ways to connect with others who share the same passion for music."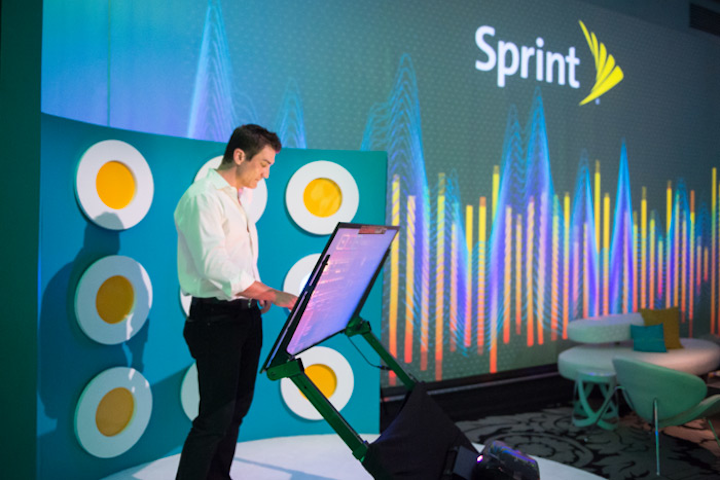 Photo: Courtesy of Fresh Wata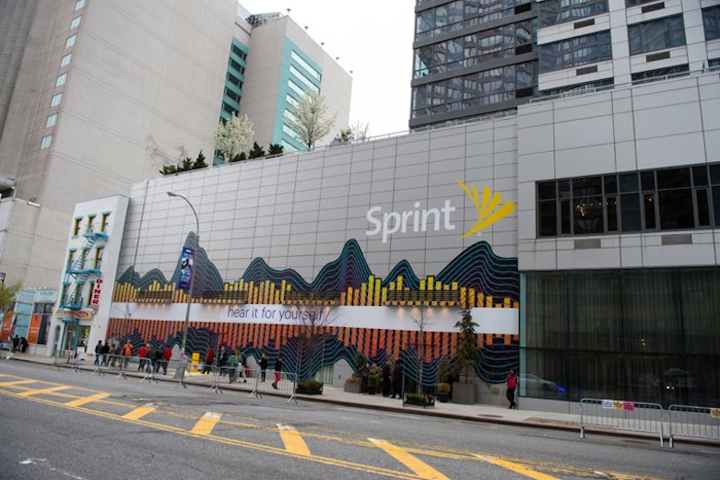 Photo: Courtesy of Fresh Wata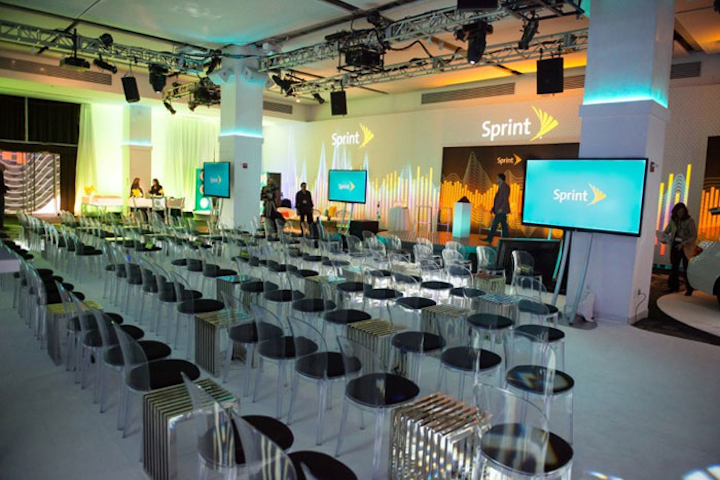 Photo: Courtesy of Fresh Wata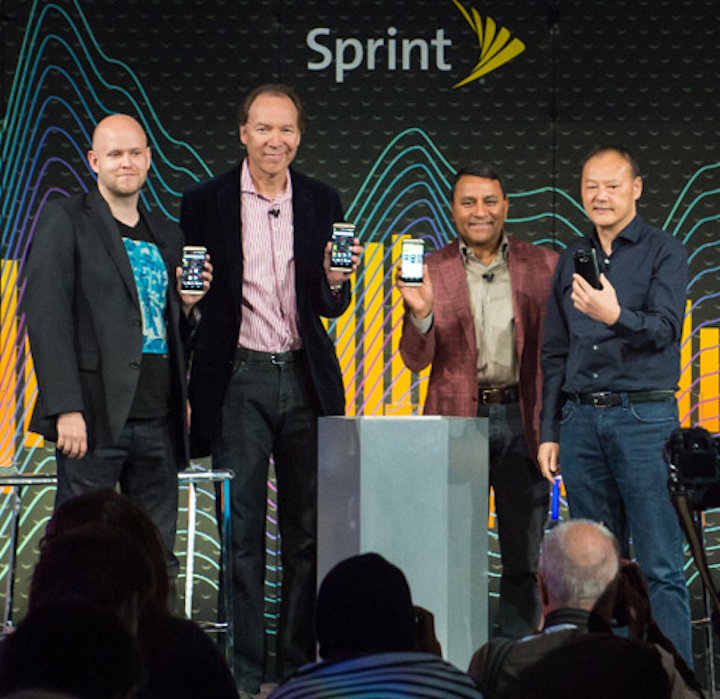 Photo: Courtesy of Fresh Wata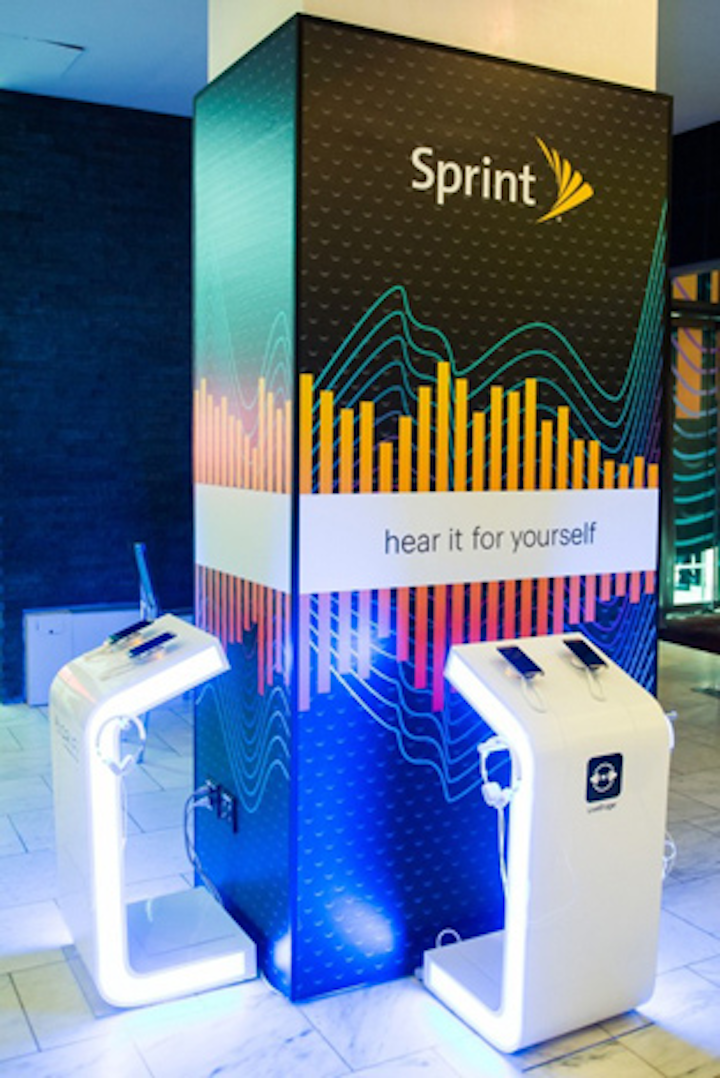 Photo: Courtesy of Fresh Wata
Featured Venues/Suppliers: