Anik Gagnon Leverages L'Oréal's Luminato and Fashion Week Sponsorships to Reach Consumers
June 11, 2009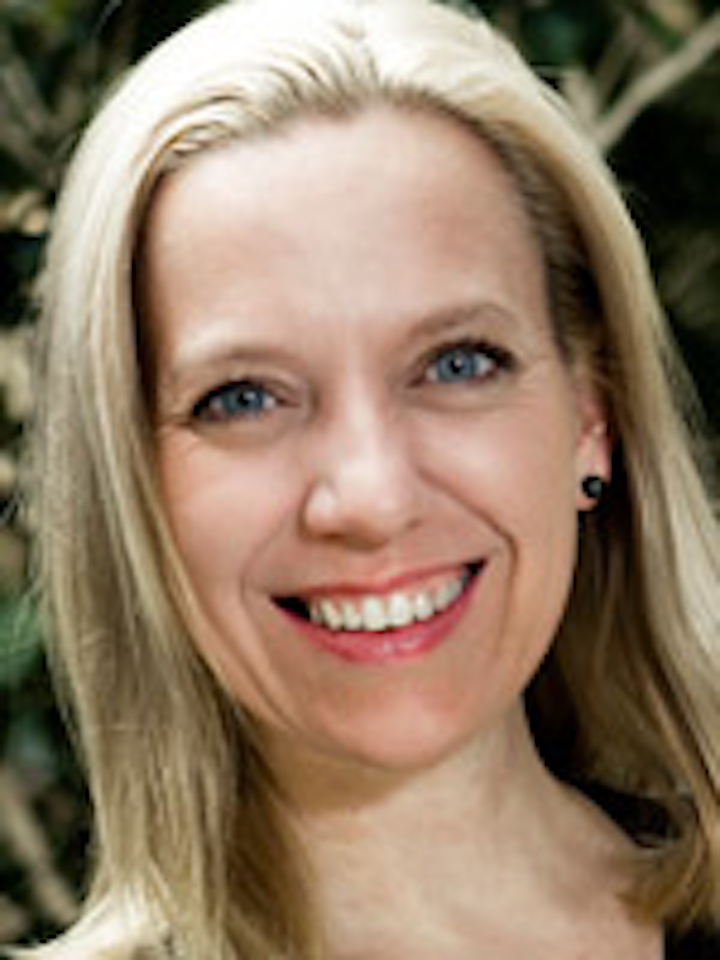 Photo: Benedicte Brocard
L'Oréal Canada has been involved with the Toronto art festival Luminato for three years. As the festival's presenting sponsor, the company—which includes the Garnier, Giorgio Armani, Maybelline, and L'Oréal Paris brands—has coordinated initiatives each year, bringing on Giorgio Armani for the festival's opening night party and installing a L'Oréal Paris makeup tent at Yonge-Dundas Square. Anik Gagnon, communications director for L'Oréal Paris, spoke to us about how she uses initiatives like the makeup tent to reinforce brand identity.
What was it about last year's experience that made you decide to participate in Luminato again this year?
L'Oréal Paris did a tent at Yonge-Dundas last year, and we're doing exactly the same thing this year. Our brand strategy is to really align ourselves with fashion and to show the expertise of our beauty experts. Our vision with that tent was to take everything we do with Fashion Week and with Project Runway Canada and bring that backstage feel to the street. Last year we conducted 6,500 makeovers [over three days]; the success was so great that we decided to do it again.
How do you measure the success of an activation like that?
Obviously, when we work with our partners at Luminato they provide us with various data based on traffic, so that's how you see the number of potential contacts you had. Definitely we know how many makeovers we did, and we estimated roughly how many people were in the tent by taking photos. That gives you an idea of men versus women, different age groups, and different nationalities. We also give away a mini brochure, which is a beauty prescription. For each person who gets a makeover, we fill out that prescription with the products we used. Attached to that brochure is a coupon that gives the consumer a $5 rebate if they buy two products or more. Then we can calculate the redemption rate and the sales so we have an indication there on what our return on investment is as well.

What impact have events like Luminato had on brand recognition and sales?
There are a few drugstores that I won't name, very close to [the tent], and we realized that they had significantly higher traffic during the days we were there last year. So we're definitely developing that even more by having advisers at the stores this year. The team is briefed to send people to those stores so they can meet consumers and help them shop for the product. We're also working with the stores and letting them know what we're doing so they can send their clients to our tent to get makeovers.

Is L'Oréal Paris doing anything different with the activation this year?
We noticed last year that while the girls are waiting an hour in line to get their makeup done, their poor husbands or boyfriends are standing there. So this summer we're going to distribute Men Expert samples, which is skincare. We're going to have people talking to the men and explaining what Men Expert is about.

Can you talk a bit about the role that experiential marketing plays in your overall marketing strategy?
I think today in the competitive world that we live in you have to be innovative and creative. Today consumers are so informed and they have so many ways to get information that you have no choice but to listen to them and to really try to reach them in the ways that they want to be reached.
How does your involvement with LG Fashion Week factor into that strategy?
When I started [with L'Oréal Paris] five years ago, Fashion Week was a much smaller event. We brought it to a bigger level and we're now doing a lot more initiatives towards the consumers to leverage that sponsorship—whether it's retail partnerships, whether its online programs. You start integrating all of it. It led us to become a sponsor of Project Runway Canada—Fashion Week was the base platform. And because Fashion Week is a trade event, you have to take [your message] to your consumer. So we took that expertise that we have at Fashion Week and we showcased it on television to our consumers so they could see the expertise in action.

LG took L'Oréal's spot as title sponsor of Fashion Week last year. How did that impact L'Oréal's involvement?
We're now presenting sponsors. They came on board at the moment when we were re-evaluating our sponsorship. That's a reality that you go through with partnerships. Our goal is to get closer to our consumers. We thought by being the presenting sponsor we could still do that and still play a significant role. Nothing has changed much except for the name. We still had a big lounge, were still backstage, we still had strong visibility, and still conducted a very big PR campaign.
Featured Venues/Suppliers: