Hublot and J.C. Penney Promotions Bring Athletic Activities to Public Spaces
July 29, 2010
Banking on warm weather and some big-name sports stars to draw out the crowds, two companies brought very different outdoor promotions to the city. On Thursday, July 22, in the Flatiron district's pedestrian plaza, Swiss watchmaker Hublot showcased the skills of English soccer team Manchester United for a fund-raising stunt. And on Saturday, J.C. Penney looked to increase its share of back-to-school shoppers with the public launch of Olympic gymnast Nastia Liukin's Supergirl by Nastia clothing collection in Greeley Square.
At the Hublot event, dubbed the "million dollar challenge," some of the soccer club's most noted players—Paul Scholes and Ryan Giggs among them—attempted to hit a watch-shaped target with a football from 51 feet away to raise $1 million for United for Unicef. Mobbed by more than 1,500 onlookers, the daytime effort acted as an extension of Hublot's marketing for this year's FIFA World Cup, which included screening the final four games of the championship live at Cipriani Wall Street's Club 55. Although none of the Man U players made the shot, the LVMH-owned watch brand donated $110,008 to the charity organization.
Conversely, J.C. Penney's promotion, a partnership with Warner Brothers Consumer Products, put young girls in the spotlight. Following a fashion show of the new junior line at 10 a.m., Liukin led a stretching and tumbling class for girls between 4 and 12 years old (some of which the organizers invited through the Boys & Girls Club after-school program), before girls from local gyms exhibited their acrobatic skills.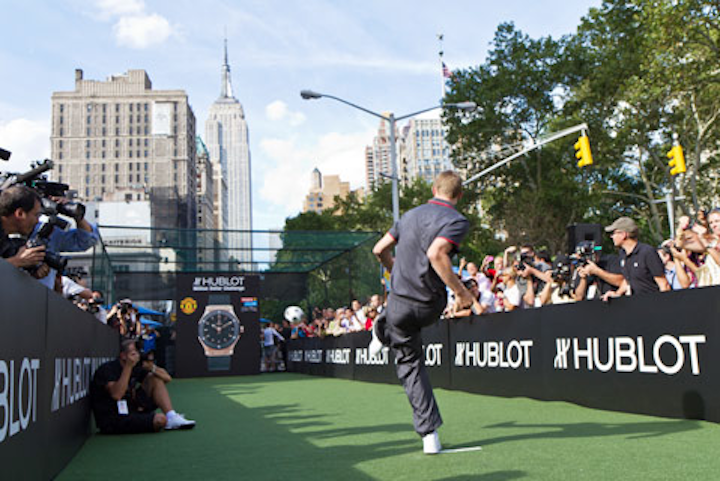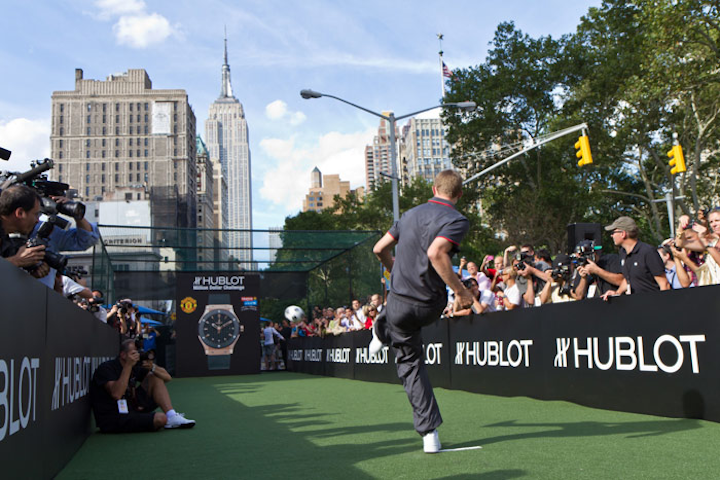 Photo: Shaun Vakil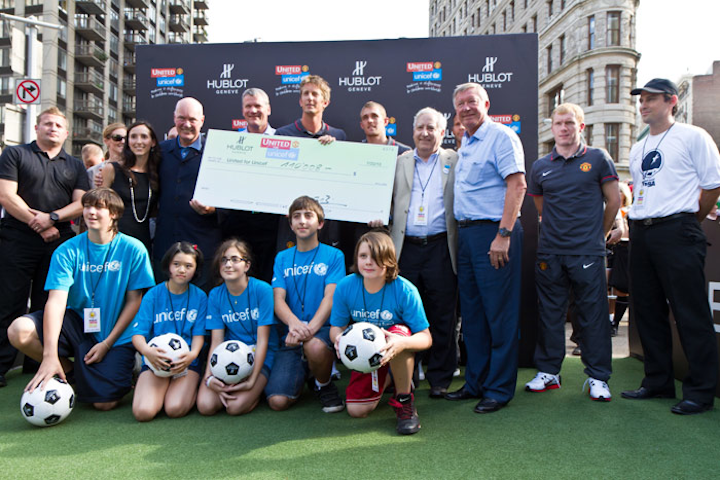 Photo: Shaun Vakil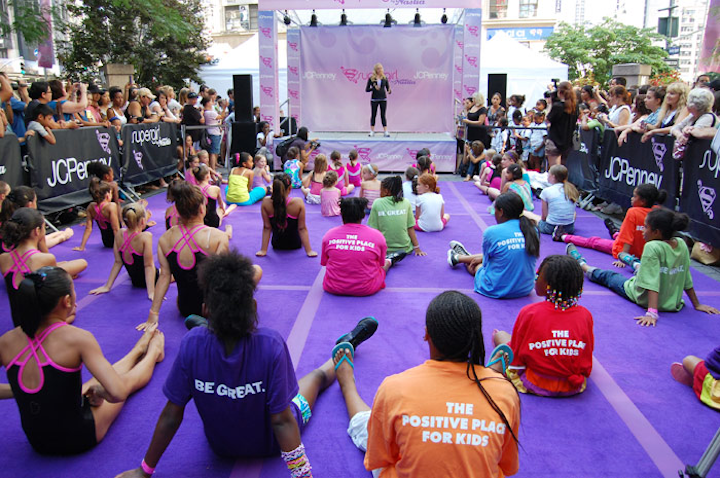 Photo: BizBash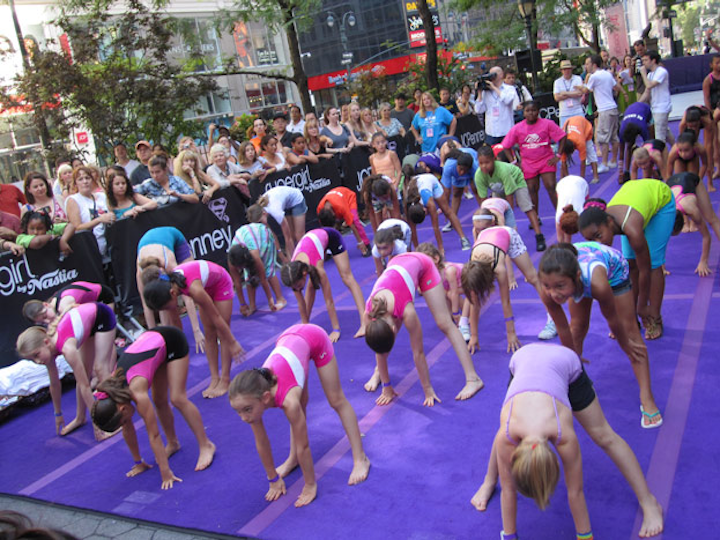 Photo: Courtesy of Grand Central Marketing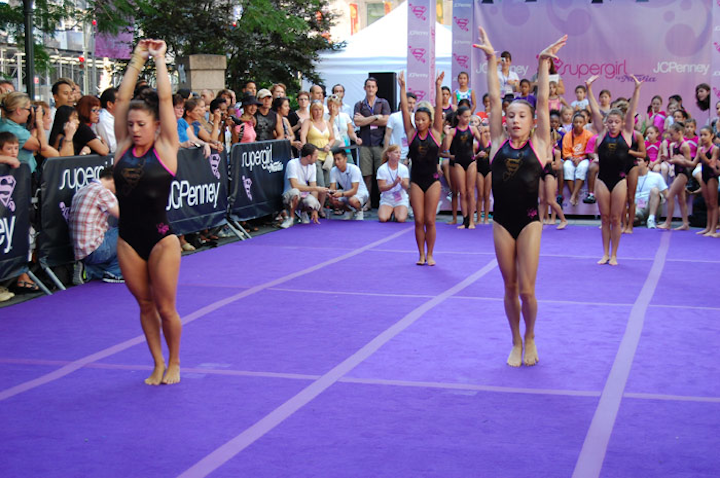 Photo: BizBash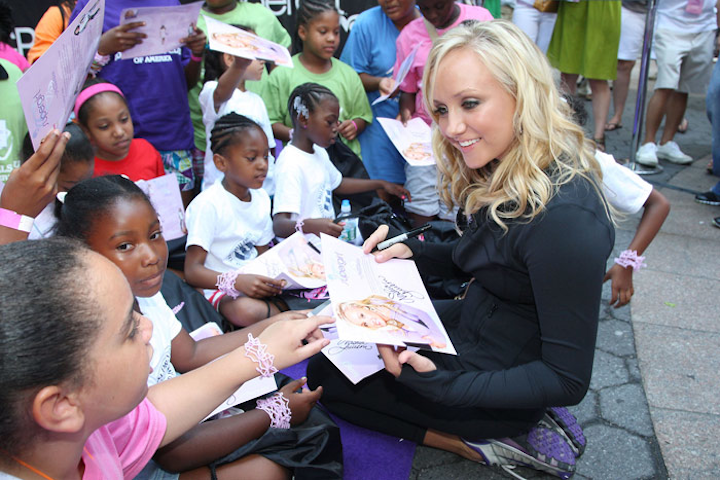 Photo: Courtesy of Grand Central Marketing
Featured Venues/Suppliers: