How Brands Are Using Oculus Rift's 4-D
Find out how Merrell used virtual reality to take Sundance Film Festival guests on an immersive 4-D nature hike.
February 5, 2015
More than 700 guests at the Sundance Film Festival took a virtual hike through the Italian Dolomites mountain range as part of Merrell's "TrailScape" activation to promote a new hiking boot. The experience is part of the shoe brand's effort to refresh its image and inspire people to get outside. Working with visual studio Framestore, the company created an Oculus Rift experience that gave guests the impression of being transported to a misty mountain base camp, walking across a rope bridge, escaping a landslide, and then climbing to the summit. The experience aligns with the product, the Capra hiking boot, which is named after the Capra mountain goat that is known to wander through trails and mountainsides.
"It enables you to take an iconic, adrenaline-boosting hike in a fun, no-risk way. Our goal is to inspire you to create your own awesome experiences that lead to self-discovery," said Jamie Mandor, global head of marketing at Merrell.
Unlike most Oculus Rift experiences that require the participant to be in a fixed position, this one allowed them to walk around and move their heads in any direction to change the view in the headset. Rock walls, rope railings, and wood walkways built in the 10- by 20-foot space created tangible representations of elements in the virtual environment. The experience also incorporated 4-D elements such as a rumble pack under the floor to simulate the earth shaking during the landslide and fans to create wind as the participant reached the summit.
"If you are a brand and big, beautiful, immersive imagery helps the story you want to tell, we can put you in that story," said Mike Woods, executive creative director at Framestore. "It's the ultimate kind of immersion into your brand and gives an amazing sense of reality and presence. That's an exciting development and I'm sure we've not even scratched the surface of possibilities for it."
In addition to the Oculus Rift experience, Merrell's lounge at Sundance included seating areas with charging stations, complimentary coffee, and an open bar. In the product display area, brand ambassadors encouraged guests to take photos in front of a large sculptural goat head made of Capra shoes and share them with the hashtag #TrailScape. Merrell's Sundance activation was produced by MKG in conjunction with Hill Holliday, the brand's agency of record.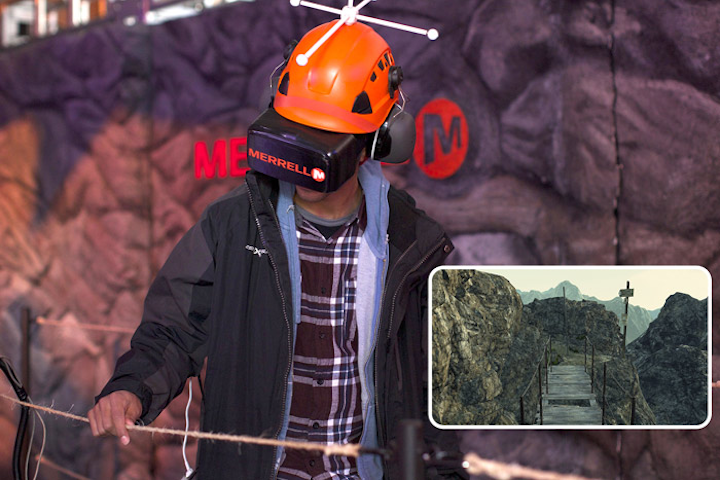 Photo: Courtesy of Hill Holliday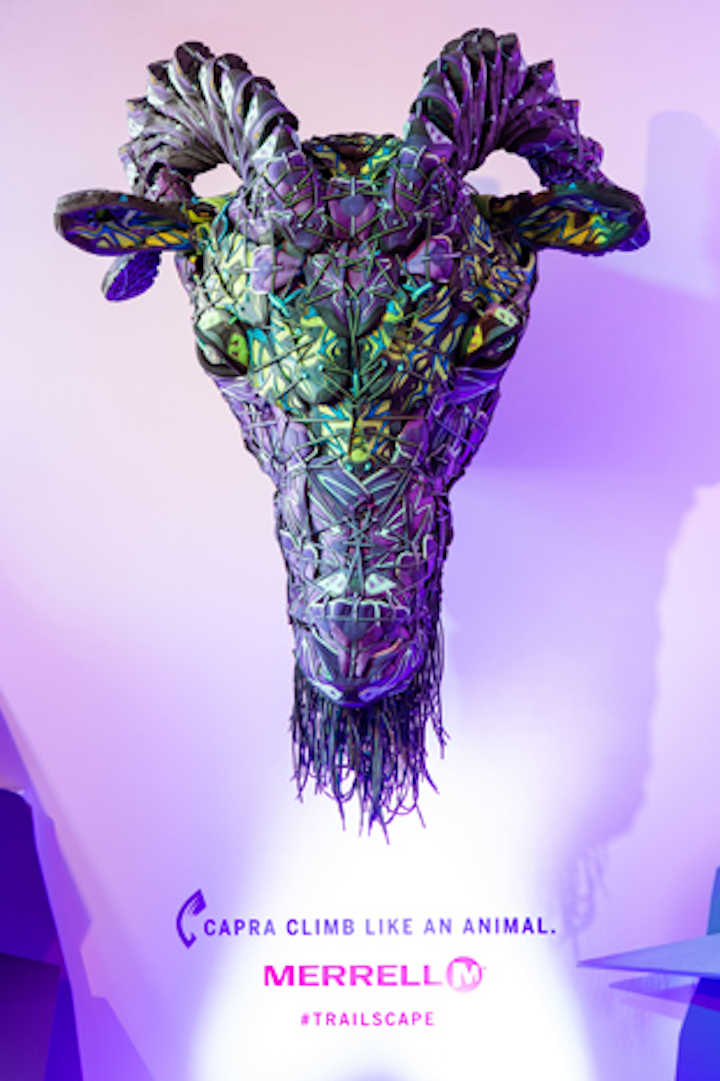 Photo: Courtesy of Hill Holliday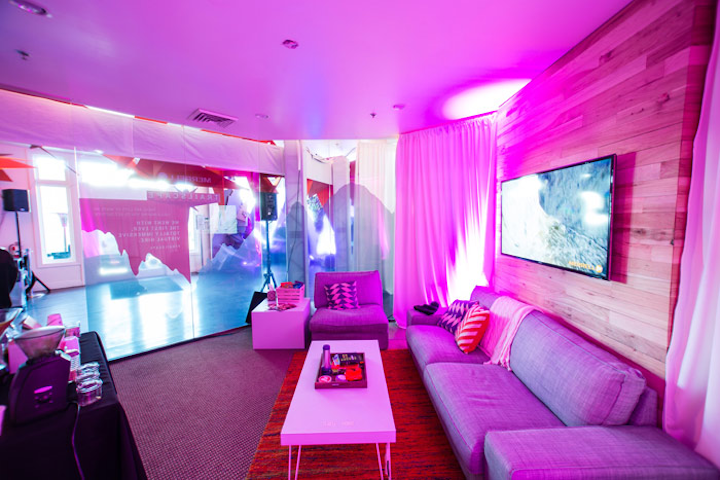 Photo: Courtesy of Hill Holliday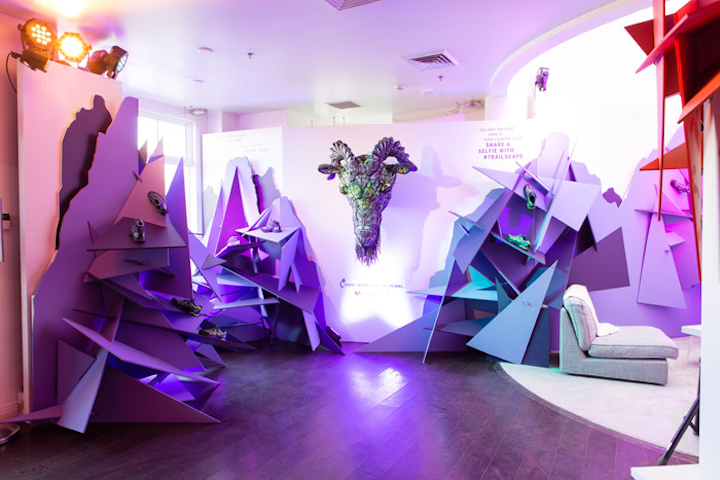 Photo: Courtesy of Hill Holliday
Featured Venues/Suppliers: