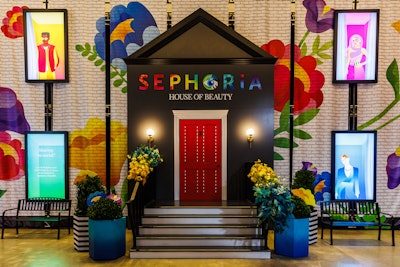 NEW YORK—SEPHORiA: House of Beauty, the retailer's largest event of the year, returned for its fifth year in a hybrid format for the first time, with a live ticketed event in New York City and a virtual experience. SEPHORiA was previously held as an in-person event in 2018 and 2019, and then shifted to a virtual event in 2021 and 2022.
​​With more than 50 brands participating—the most to date—this year's SEPHORiA featured programming that aimed to celebrate diversity, foster inclusivity, and highlight the retailer's curated product assortment. Attendees received access to content from many beauty brands, founders, and guests, as well as curated swag bags filled with products from participating brands including Drunk Elephant, Rare Beauty, Summer Fridays, and more.
In addition to showcasing more brands, expanding access to talent, and offering new and exclusive perks for attendees, Jessica Stacey, senior vice president of external communications for event and experiential marketing at Sephora, said, "It was a priority for us to make the overall SEPHORiA experience more accessible to more of our Sephora community. With each new year, we seek to create a new and original experience for beauty enthusiasts that exceeds their expectations and reimagines their relationship to Sephora and its brands."
One of those brands, YSL Beauty, partnered with Industria Creative to transform a 20- by 20-foot space into the #YSLBEAUTYCLUB. YSL Beauty's five standout products—MYSLF, Libre, Candy Glaze, Lash Clash, and Touche Éclat—across its fragrance and makeup categories formed the backbone of the activation.
"So much of what makes SEPHORiA special is the brand partners who collaborate with us to bring to life the essence of their brand in wildly imaginative and captivating ways," Stacey said, adding that the Sephora team works with brand participants "on all logistics related to booth development—from design and concept approval to vendor recommendations and fabrication guidelines."
Zach Perles, director of business development at Industria Creative, explained that in order to attract attendees at an event like this, a booth needs to include experiential elements and "generous" sampling. "Layout and immersive and experiential touches result in more guests not only coming into the booth, but staying longer—engaging in both the brand and the specific products."
This year's event was slated to be held Sept. 29 and 30 at Skylight at Essex Crossing in New York City. But due to major flooding in the city on Friday—the mayor declared a state of emergency and urged residents to shelter in place—the first sessions were canceled. Stacey explained that those who had purchased tickets for Friday's sessions are being offered full refunds and will receive the gift bag associated with the ticket tier they purchased. However, the immersive, customizable 3D gaming-like virtual experience was open on Sept. 29.
For the first time, virtual visitors were able to create their own avatars, chat live with Sephora Beauty Advisors, and play games to earn Beauty Insider points. Attendees could also redeem a unique free NFT, or P.O.A.P (Proof of Attendance Protocol), upon entering the space.
"While we're grateful for the return to an in-person experience, we recognize the importance of making these events inclusive and broadly accessible to our beauty community at large and have put in dedicated effort to ensure a seamless and consistent experience, regardless of where our clients are joining us from," Stacey said.
Access to the in-person event was available via two ticket tiers: Silver Key starting at $99 per session and Gold Key for $349 per session. All in-person attendees received a swag bag filled with full-sized beauty products and access to one three-hour session. Guests were also able to join virtually for free, with the chance to opt in to purchase swag with a selection of travel-sized products from participating brands.
More than 90,000 people attended virtually, while 4,200-plus attended in person. Sephora also hosted a European version of the event on Oct. 6 and 7 in Paris.
Keep scrolling to see more from SEPHORiA: House of Beauty...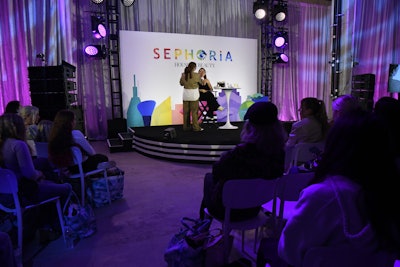 Photo: Courtesy of Sephora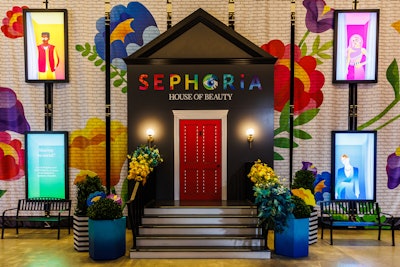 Photo: Courtesy of Sephora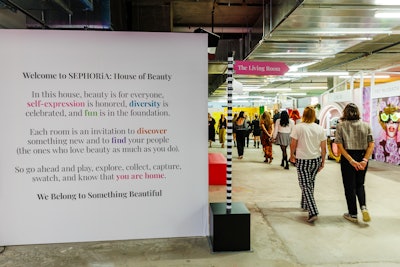 Photo: Courtesy of Sephora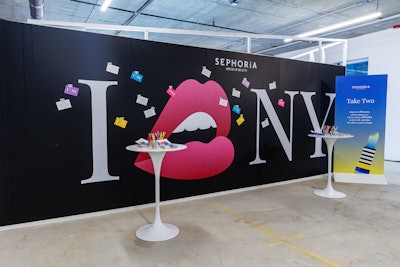 Photo: Courtesy of Sephora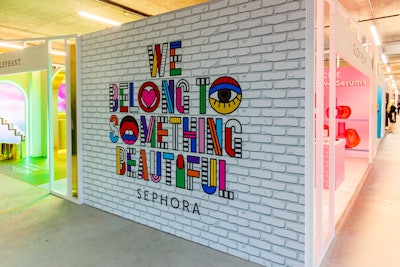 Photo: Courtesy of Sephora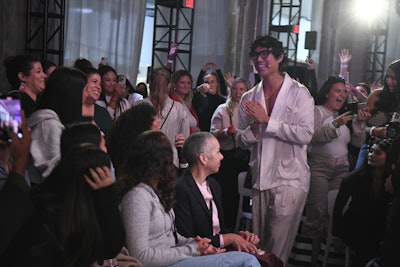 Photo: Courtesy of Sephora
Photo: Courtesy of Industria Creative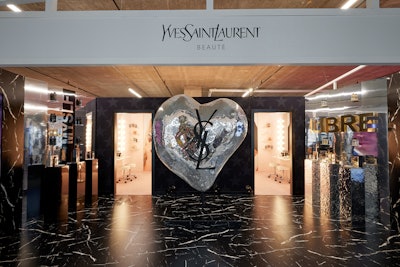 Photo: Courtesy of Industria Creative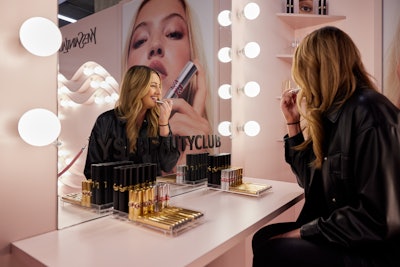 Photo: Courtesy of Industria Creative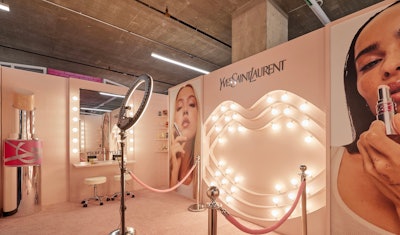 Photo: Courtesy of Industria Creative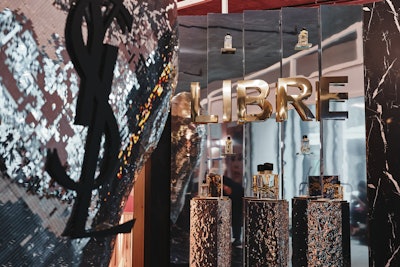 Photo: Courtesy of Industria Creative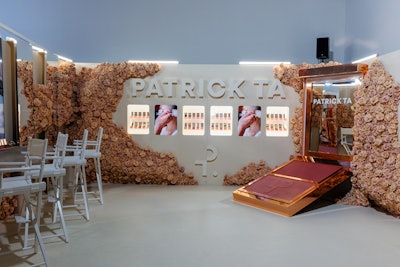 Photo: Courtesy of Sephora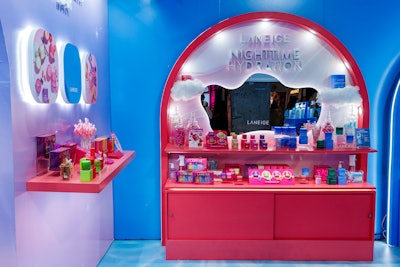 Photo: Courtesy of Sephora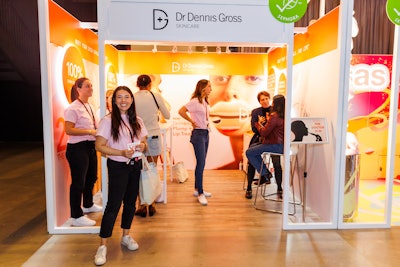 Photo: Courtesy of Sephora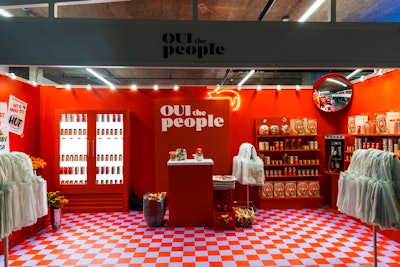 Photo: Courtesy of Sephora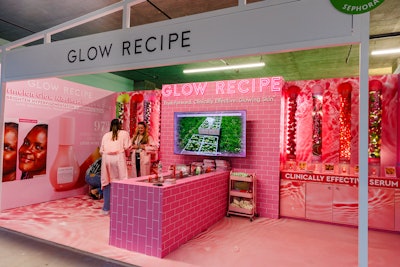 Photo: Courtesy of Sephora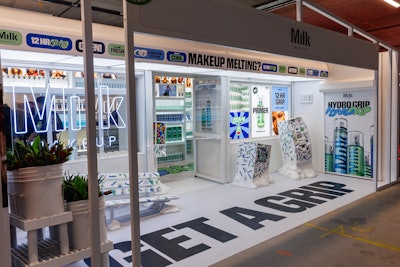 Photo: Courtesy of Sephora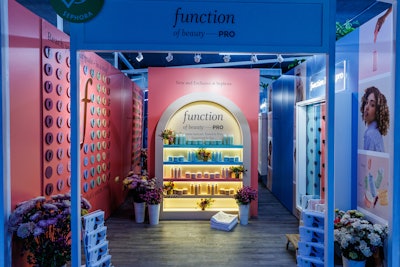 Photo: Courtesy of Sephora
Photo: Courtesy of Sephora