Mayor's Gala Exhibits Dreamy Decor
Feathers, white tablecloths with sparkles, and dramatic lighting gave the annual arts benefit an ethereal ambiance.
May 15, 2006
The theme of this year's
Mayor's Dinner for the Arts
, hosted by Town of Markham Mayor
Don Cousens
, was the pursuit of dreams. So it's fitting that
Cathy Joyce
, manager of marketing and community partnerships at the Town of Markham, decorated the
Hilton Suites Toronto/Markham Conference Centre & Spa
ballroom predominantly in white, and incorporated lighting that cast the space in a multicoloured, ethereal glow.Joyce tapped
FOS Decor Centre
to create the look, which included white linen tablecloths dusted with glitter. The cone-shaped centerpieces were covered by white spandex, lit from inside, and topped with bouffant feather fronts. Feathers also adorned the plates and table tops.
Bandworld
provided audiovisuals, lighting and production for the evening's entertainers, including celebrity impressionist
Martin Dube
. "The event supports the cultural venues in Markham as well as the pursuit of dreams, and we wanted the decor and entertainment to capture a dreamlike atmosphere," said Joyce.
Hilton Suites served a main course of butternut squash with maple ginger-foam, oven roasted beef tenderloin with a confit of shallots and black truffle jus, and herb roasted potatoes. Dessert was white and dark chocolate harlequin with fruit garnish and .phpberry coulis.
Throughout dinner, FOS lit the room in pinks, purples, and blues. An emphasis on lighting continued during the entertainment portion of the evening, with Dube's performance alone incorporating nearly 20 lighting changes. Other entertainers included
Halal Hula O Walea
, a Hawaiian dance group, singer
Rachel Cleland-Ainsworth
of
Opera Everywhere Productions
, and dancers from
Elite Danceworks
and
Kicks Dance Studio
.
CHFI
radio host
Erin Davis
was the emcee.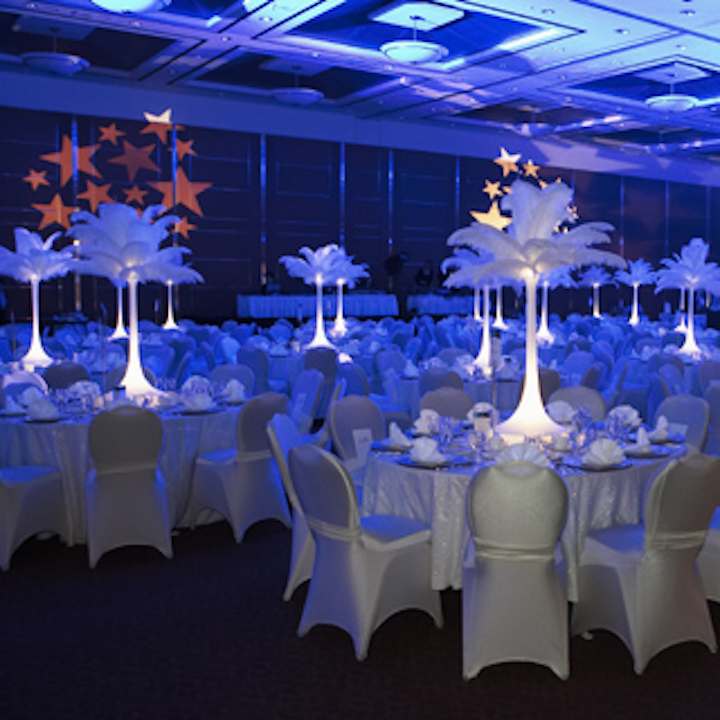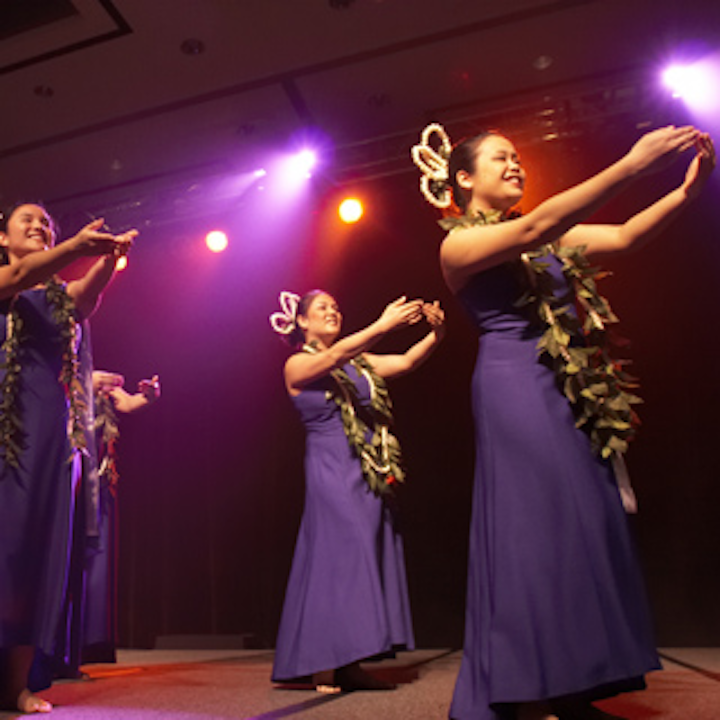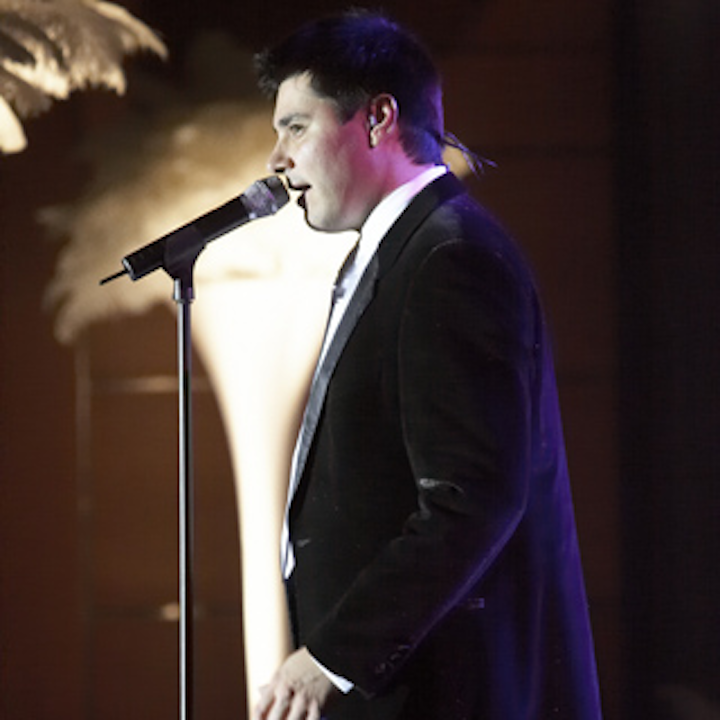 Featured Venues/Suppliers: