Why BuzzFeed and Jolly Rancher Built a Throne of Trash
For its new campaign, the hard candy brand partnered with the online media company for a weekend-long exhibit highlighting the least glamorous aspects of New York living.
December 2, 2015
Celebrating the worst parts of city living may seem more than a little odd, but BuzzFeed and Jolly Rancher opted to create an interactive public event that cheekily paid homage to the less appealing aspects of being New York City resident. Building off Jolly Rancher's "Keep on Sucking" campaign, BuzzFeed's creative team partnered with the hard candy brand to create posts, a video, and a public exhibit dubbed "Keep on Sucking, NYC," which took place November 14 and 15 at the Space at 50 North 3rd in Williamsburg.
"Jolly Rancher is a BuzzFeed partner, so we saw it as a natural fit for our brands to work together and bring to life the relatable, 'sucky' things about New York living in a humorous, tongue-in-cheek way," said Kate Driscoll, BuzzFeed's director of events. "We did not want to focus on the negative; we wanted to poke fun at things that bond us together as New Yorkers."
The event featured quirky art installations and performances related to less savory, stereotypical annoyances for New York dwellers. That included umbrellas overhead, subway sound effects and fake cockroaches in the bathroom, actors portraying tourists that mistook attendees for celebrities, a replica of an apartment exterior complete with leaky air-conditioning units, and a trash throne inspired by Game of Thrones. The exhibit also encouraged participation with a "passport" that invited guests to collect stamps at every activity in exchange for free beer and wine.
Driscoll said the idea of Manhattan being so expensive is what prompted the two brands to host the pop-up exhibit at the Brooklyn venue operated by creative agency Villain, as a way to embrace the city's outer boroughs.
"Williamsburg was an obvious choice because it is bustling with foot traffic on the weekends and has an appreciation for the arts," said Driscoll. "We didn't want to host this in a pristine white gallery; we wanted the empty garage feel to be part of the exhibit. Villain was in a prime location and gave that gritty feel that we were looking for." Villain's production team provided the design and creative elements, as well as talent, food and drinks, lighting, and video production.
While Driscoll thought the interactive, experiential art concept won't work for every event, she said BuzzFeed would love to use it again if it made sense for another brand or campaign.
Correction: The original version of this story incorrectly identified the people responsible for the mural.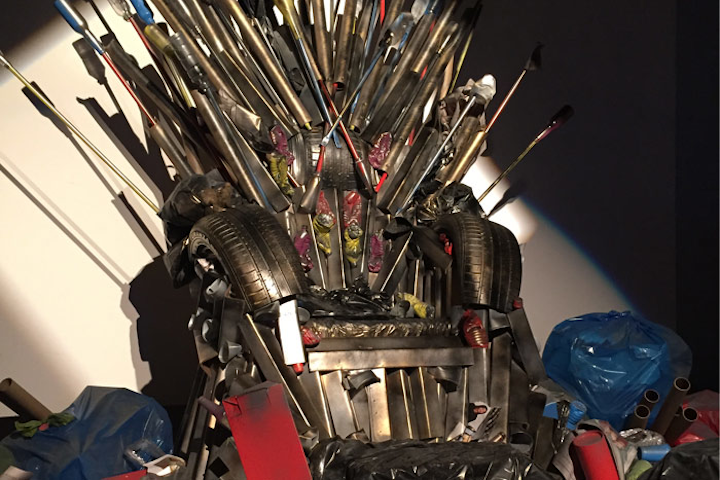 Photo: Ian Zelaya/BizBash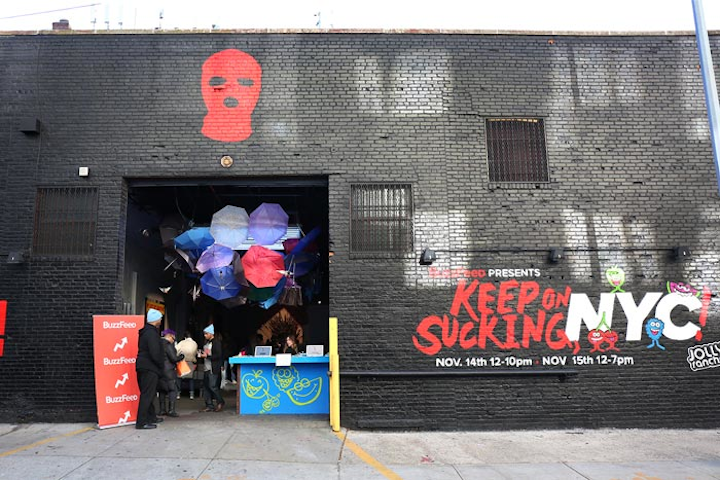 Photo: Sarah Stone/BuzzFeed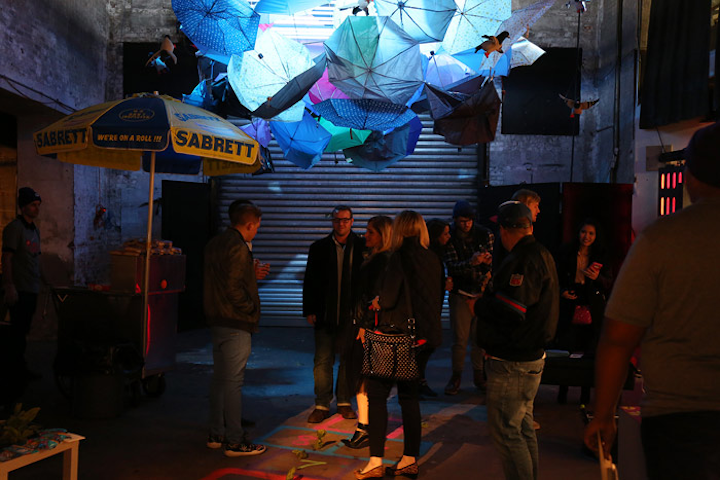 Photo: Sarah Stone/BuzzFeed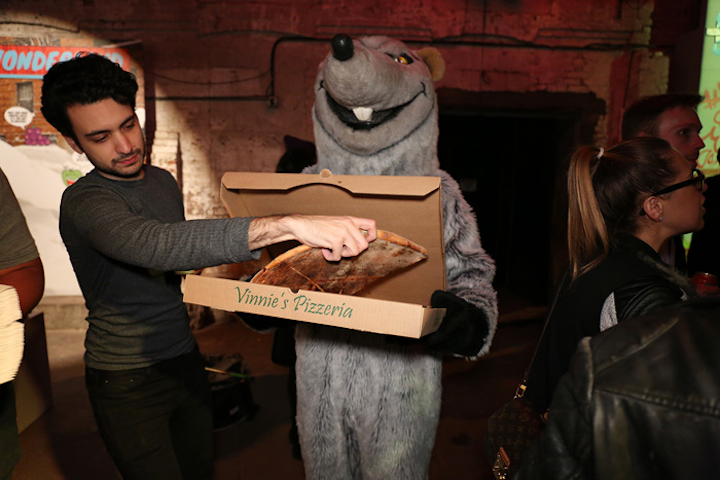 Photo: Sarah Stone/BuzzFeed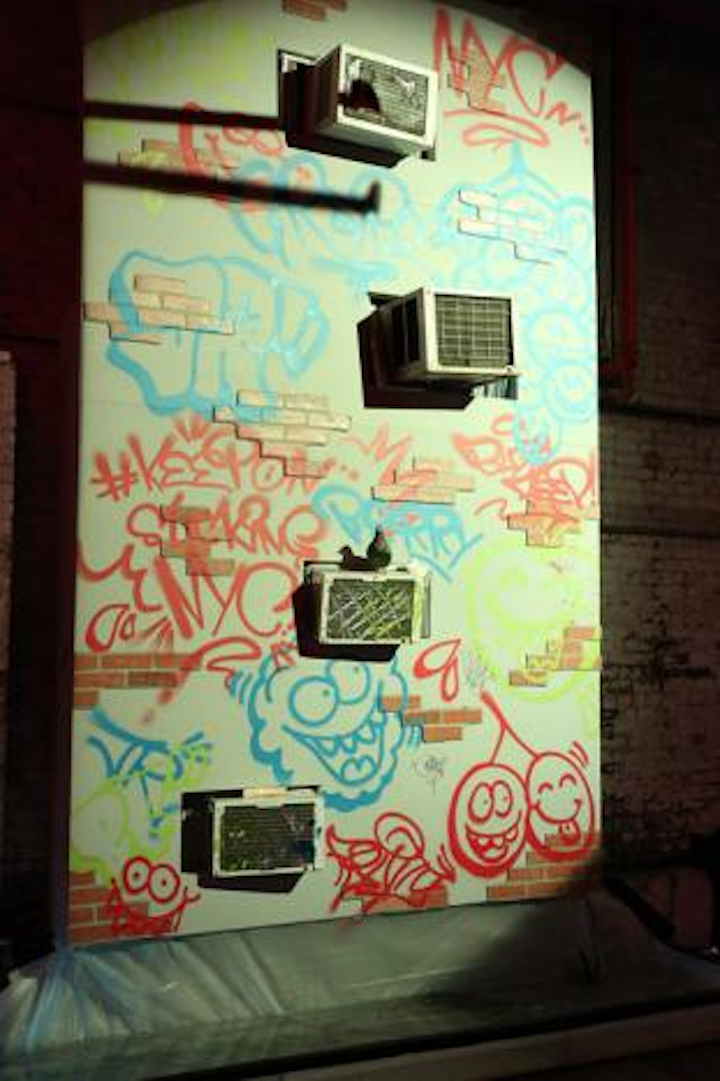 Photo: Sarah Stone/BuzzFeed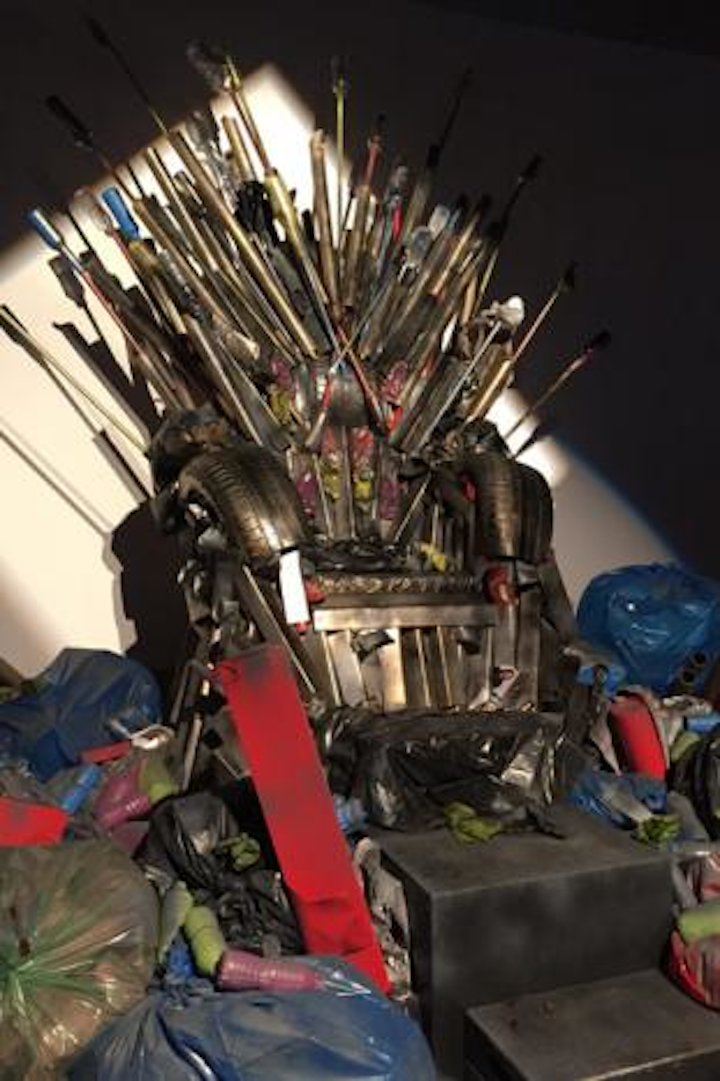 Photo: Ian Zelaya/BizBash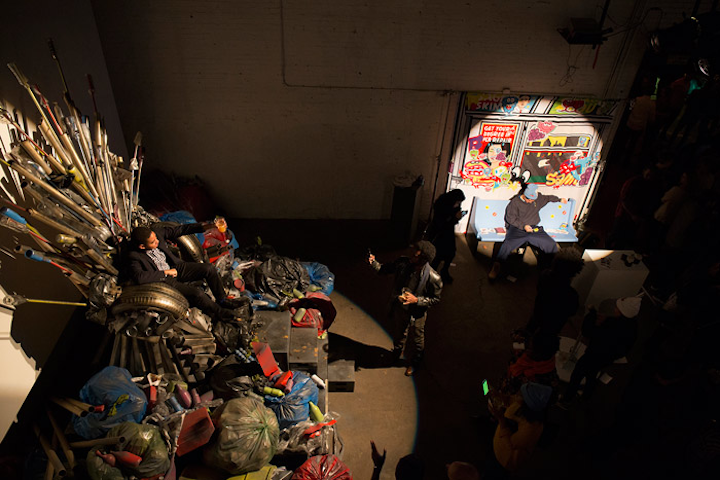 Photo: Sarah Stone/BuzzFeed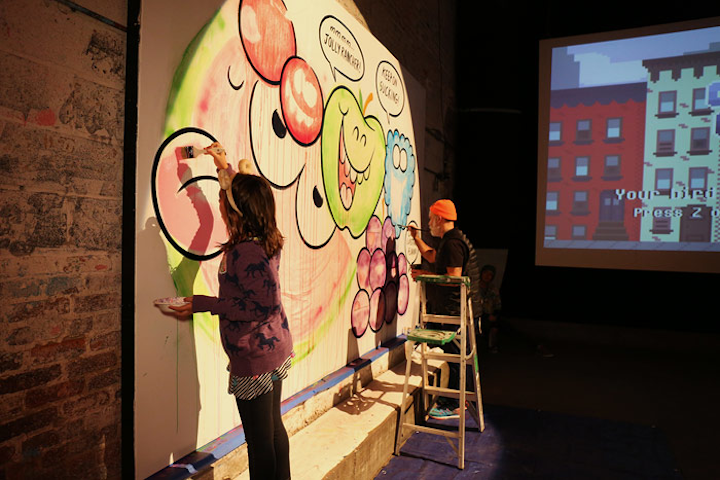 Photo: Sarah Stone/BuzzFeed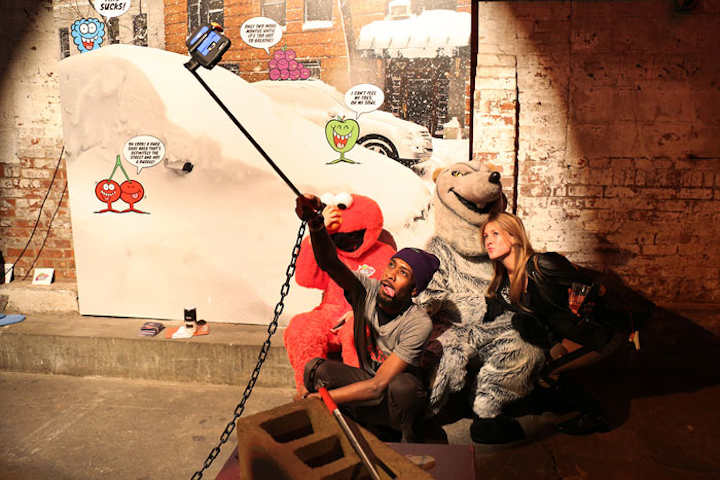 Photo: Sarah Stone/BuzzFeed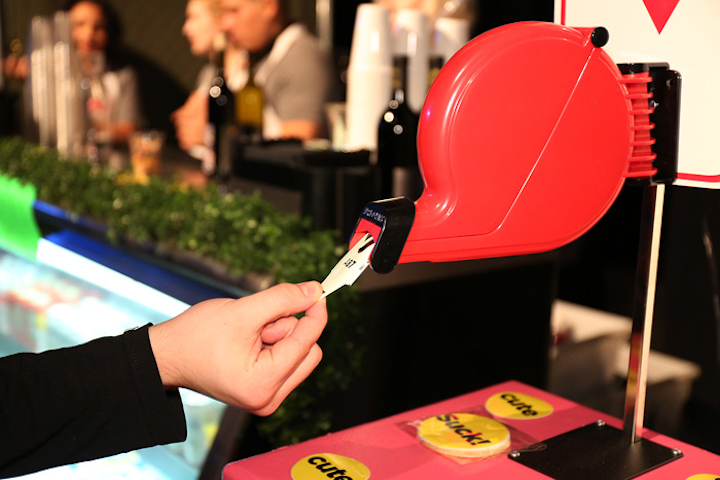 Photo: Sarah Stone/BuzzFeed
Featured Venues/Suppliers: