Who Does Fantastic Flowers on the Cheap?
September 10, 2008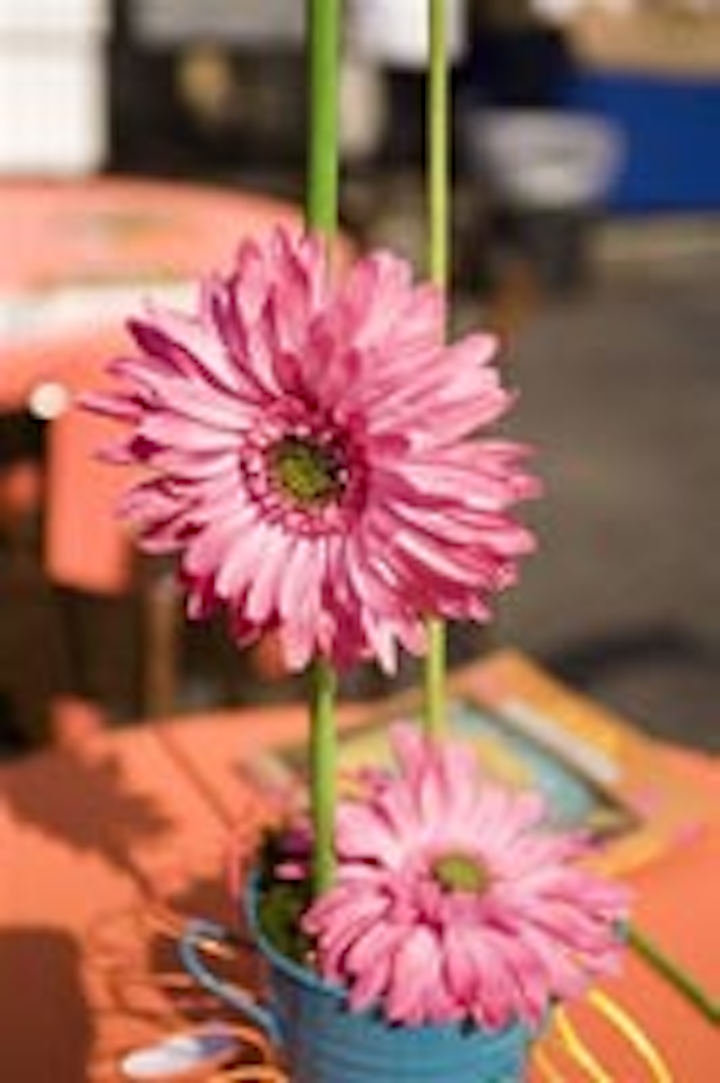 Photo: Courtesy of the Concern Foundation
As prices climb and event budgets continue to shrink, flowers are often one of the first things to be scaled back, or cut completely. Here are designers who planners maintain get more bloom for the buck.
Los Angeles magazine's marketing services director, Devon McKee, has hired Tic-Tock Couture Florals to handle events including the publication's "Best of L.A." winners party at the Luxe Hotel Sunset Boulevard and the launch party for sister publication Beverly Hills magazine at Two Rodeo. "On their Web site, [the company] categorizes arrangements by price and includes photos, which is extremely helpful because it is easy to know what you are working with and that you are staying within your budget," says McKee, who opted for to choose arrangements from the $100 category on the site. "For the Beverly Hills launch party, Tic-Tock perfectly captured the essence of the magazine with simple and chic orchid arrangements," McKee says. "They also included floating white orchids in an oversized spherical vase, which added an elegant touch."
While Vanity Fair decided to cancel its Academy Awards celebrations this year in support of the writers' strike, AIDS Project Los Angeles' development associate Madonna Cacciatore and her team decided to instead cut the budget for the nonprofit's annual Oscar viewing party and move forward with the event on a smaller scale. Cacciatore turned to Couture Baskets, which makes centerpieces using fresh fruit. The company placed Bosch pears, oranges, black grapes, Indian eggplant, and apples wrapped in silk tulle into brown dupioni silk boxes, accented with manzanita branches coated in silver paint and navy ribbon, for $70 a table. "Couture Baskets was incredible to work with, helped keep our costs down, and the best part was, we could give the exquisite centerpieces to our Necessities of Life Program Food Bank the next day," Cacciatore says.
For the Concern Foundation's 34th annual fund-raiser at Paramount Pictures, the nonprofit's president, Derek Alpert, turned to Geidra Kiskis of GD Designers to create kitschy centerpieces befitting the block party's '60s-theme. Kiskis worked with the organization's volunteers to put together more than 300 arrangements of oversized silk gerbera daisies in psychedelic hues like hot pink, orange, and lime yellow, which the team placed in tin buckets with tall sticks decorated with peace signs and a single Slinky spilling out. Kiskis, who had a budget of $10 to $15 per table, cut Slinkies in half and had her team spray-paint peace signs by hand to save money. "[Kiskis'] creations are always one of a kind and are never a rehash of some already used standards, which we found can be done when you don't have a lot of money to spend," Alpert says. "Our donors always comment on the creativity and how her designs always enhance the event's theme."
Featured Venues/Suppliers: