10 Best Ideas of the Week: LED Flowers, a Lavender Cocktail Garnish Wall, L.L. Bean's Cycling Desks
Here's a look at 10 steal-worthy ideas we spotted this week.
August 17, 2018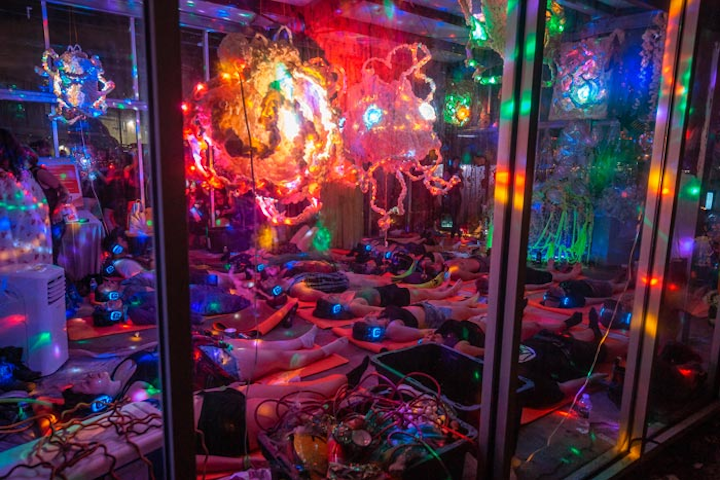 Photo: Tony Colasurdo Photography
This week's roundup includes LED "flowers" at St-Germain's summer soiree in Los Angeles; a lavender cocktail garnish wall at the Secret Summer festival in New York; L.L. Bean's cycling desks at the brand's outdoor work station in New York; and a Caribbean street market-inspired fruit stand at Bacardi's Sound of Rum event in Chicago. 
Featured Venues/Suppliers: