Jail Time
The Spanish prison backdrop for Fidelio set the stage for the festivities at the L.A. Opera\'s gala.
September 18, 2007
Ordinarily, a prison theme isn't the first that would spring to the mind of an event planner designing one of the most elegant galas of the social season. But a Spanish jail is the locale of Beethoven's only opera,
Fidelio
, which opened the Los Angeles Opera's fall season at the
Music Center
on September 8, and that set the stage for the festivities to follow.
What's an event planning team to do? For starters, festoon a criminally correct iron gate with white roses to create a stylish entrance to the post-performance, black-tie gala designed by Mary Hayley, the L.A. Opera board's opening weekend chair; Jill Michnick, assistant director of development for special events; and
Special Occasions
.At around 9 p.m., the gate opened onto the Music Center plaza, which was enclosed by hedges and divided into two levels to create better sight lines between the far tables and the stage, where a Latin-music band played and Eli and Edythe Broad General Director Placido Domingo gave his remarks. Behind the stage glowed a blue trapezoid, which had been part of the stage set of a German avant-garde production of
Fidelio
from 1944.
The tabletops were cloaked in rustic, autumnal hues, with gold and gray damask cloths and
Mark's Garden
's double-decker arrangements of peach-colored roses and purple hydrangea on faux ironwork pedestals. After the
Patina Group
's Spanish-inspired meal of tapas, veal Milanese with lemon-caper aioli, and Galician almond cake, revelers danced until 12:30 before heading home.
Then Special Occasions turned on a dime to prepare the plaza for a sunny, Italianesque lunch for 200 the next day before a matinee performance of Verdi's
Requiem
. At the casual, intimate gathering beneath cream-colored and burgundy umbrellas, guests dined on frittatas and asparagus with Hollandaise sauce to garner strength for the rest of the marathon gala weekend.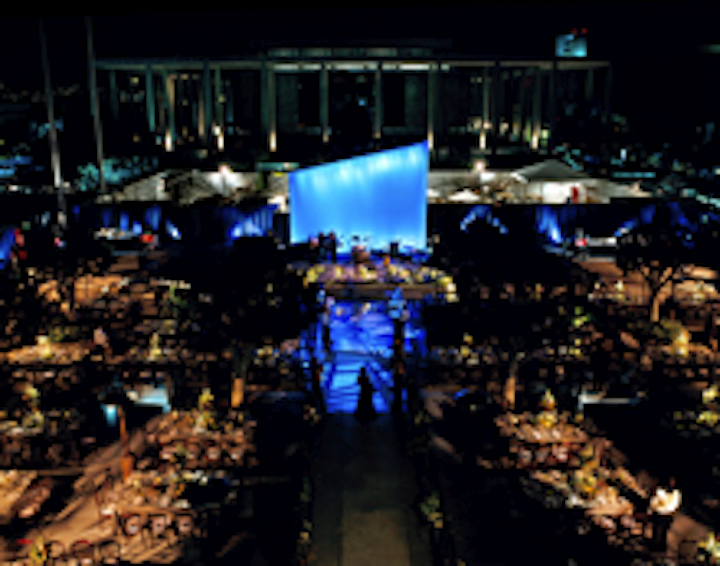 Photo: Nadine Froger Photography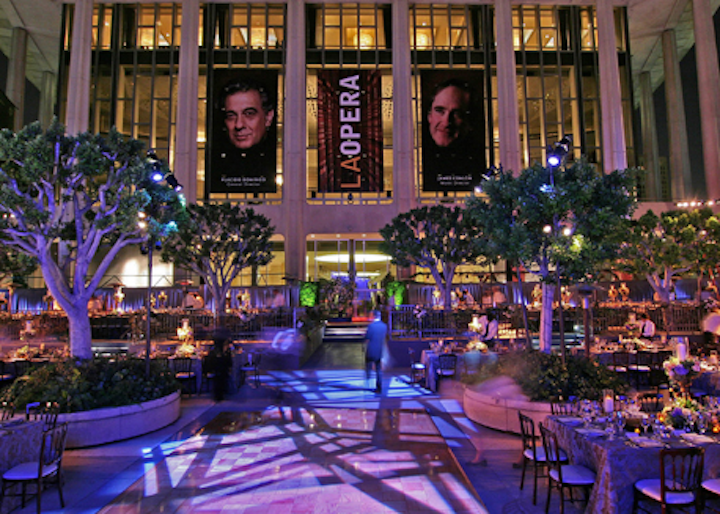 Photo: Lee Salem Photography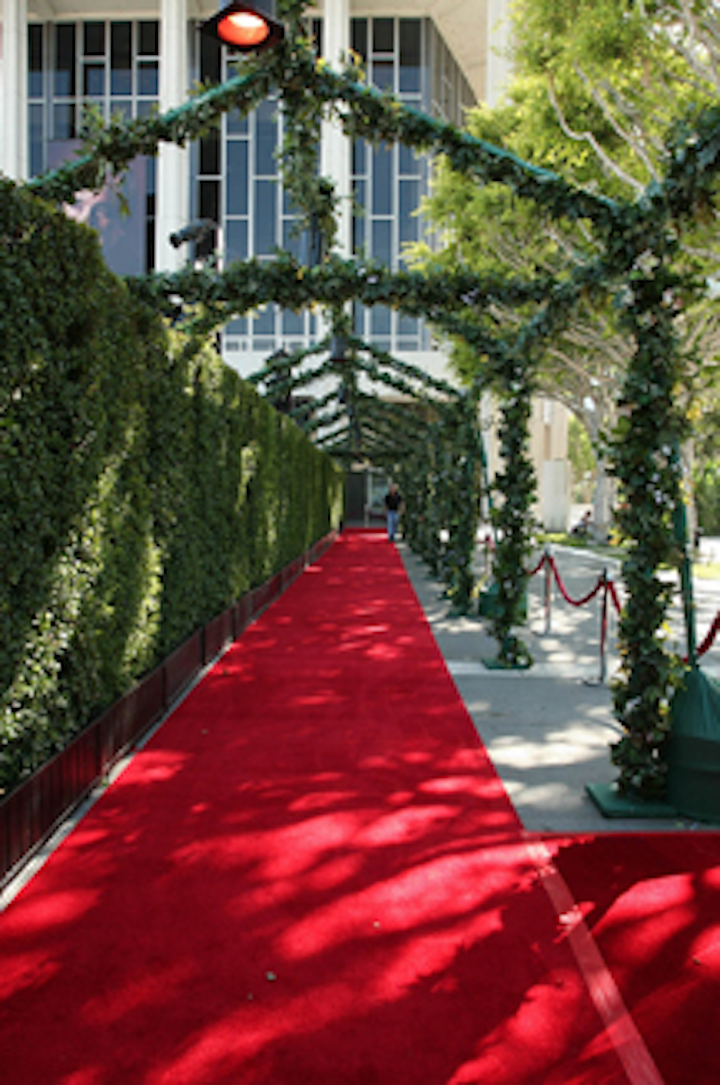 Photo: Lee Salem Photography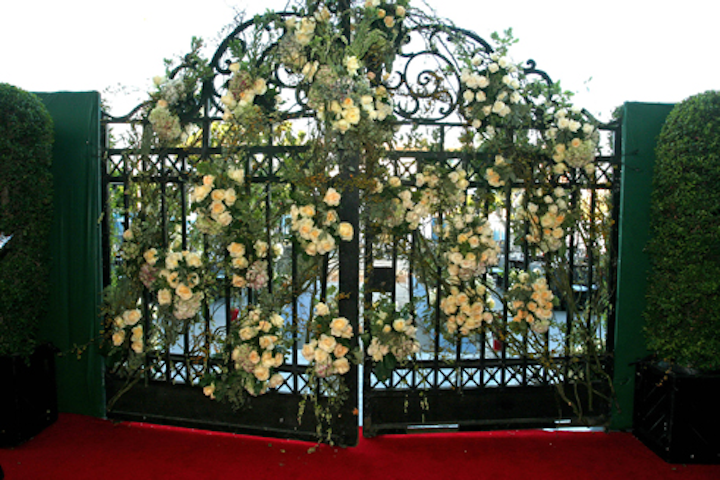 Photo: Lee Salem Photography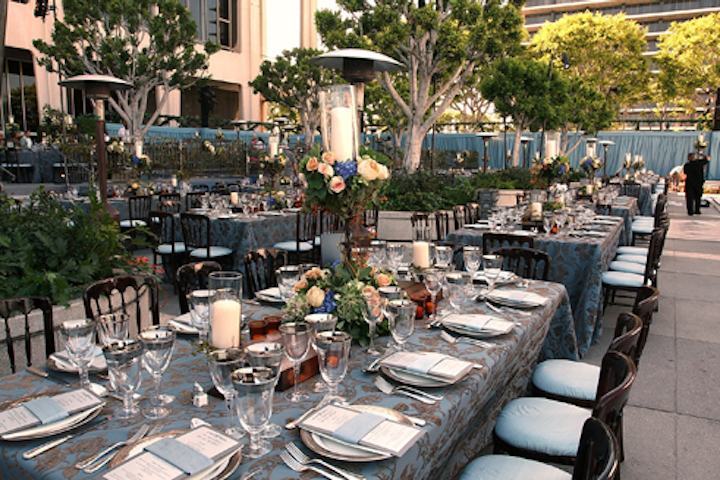 Photo: Lee Salem Photography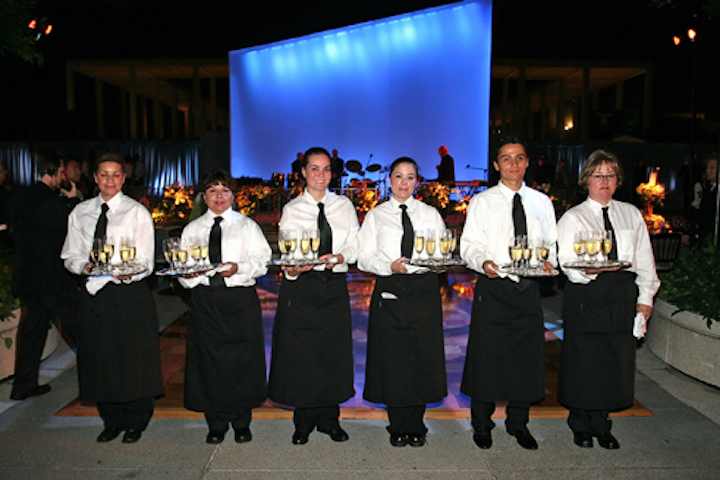 Photo: Lee Salem Photography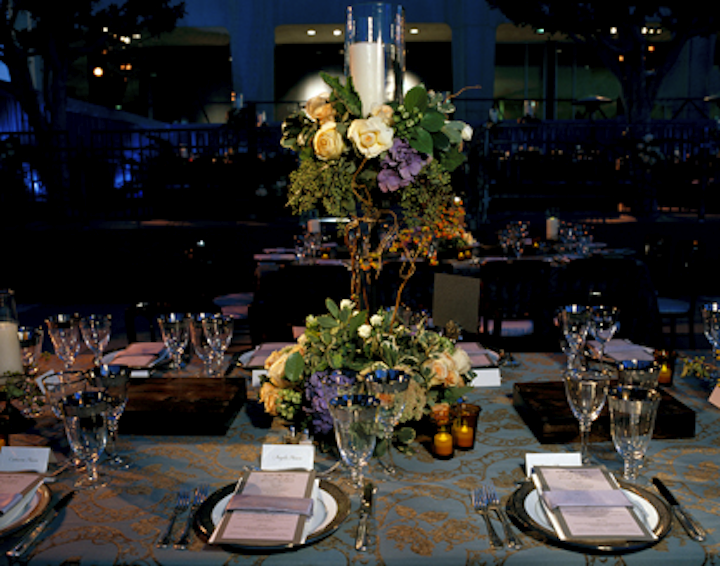 Photo: Nadine Froger Photography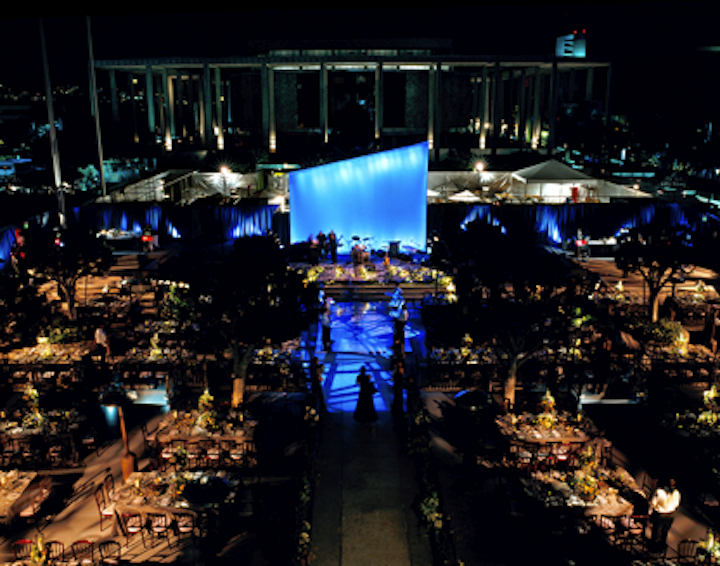 Photo: Nadine Froger Photography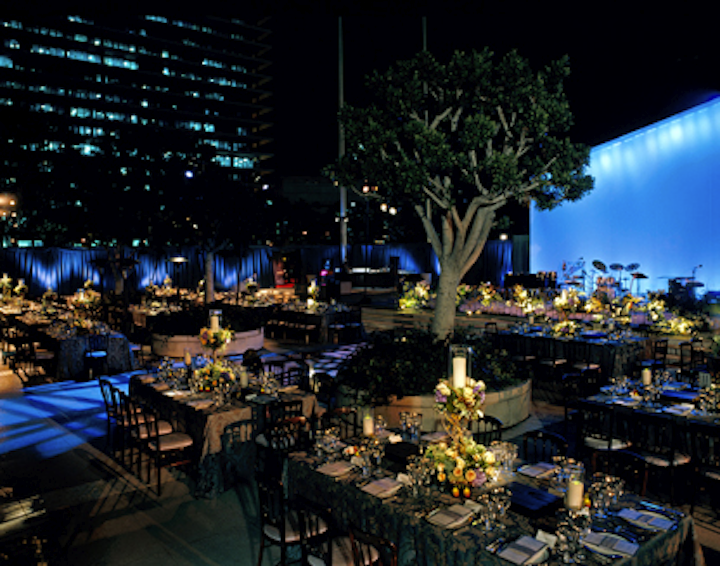 Photo: Nadine Froger Photography
Featured Venues/Suppliers: