Rosy Cheeks
To underscore the notion that feeling pretty is important for female cancer patients, the American Cancer Society threw a gorgeous, girly benefit at the Waldorf-Astoria.
September 18, 2007
Pretty in pink was the look at the 23rd annual Dream Ball on September 10 at the
Waldorf-Astoria
. The event, a joint initiative of the American Cancer Society and the Cosmetic, Toiletry and Fragrance Association Foundation, benefits the "Look Good ... Feel Better" program, which aims to help cancer patients cope with the appearance-related side effects of their treatments and lets them share their experience with others.
An illustration donated by the artist and Henri Bendel illustrator Izak of a woman wearing a flouncy pink polka-dotted party dress set the tone for the evening, said Kari Siegel, director of special events for the eastern division of the American Cancer Society. It appeared on the invitation, the cover of the journal, the gift bag, and elsewhere.The illustration was the starting point for event designer Bruce Sutka of the Palm Beach-based
Sutka Productions
, who said the pink theme created a sense of hope and fantasy, as well as a tongue-in-cheek feeling. "Cancer is a very serious thing—we've all been touched by it. I wanted to have a slightly more hopeful, forward-looking concept that was fun, contemporary, and younger," he said.
The entire affair was colored a shimmering pink. For the cocktail hour, Sutka used iridescent sheer cloths under paved pink rose arrangements set in big martini glasses. More pink flowers, spelling out the word
dream
in large capital letters, flanked the ballroom doors. 
Inside the grand ballroom, the theme continued with three different centerpieces. In one, pink roses, hydrangeas, and orchids decorated a tall, custom-made, baroque Lucite candelabrum with faux electric candles. A second resembled a fragrance jar: Pink orchids and roses covered a pedestal that was topped with a clear glass vase. The third used paved pink roses again, this time in the form of a pillow, with strings of crystal beads as braiding. By the sides of the stage stood striking, nine-foot-tall arrangements that combined all the flowers used throughout the event. To top it all off, the cushions on the ballroom chairs were covered in hot-pink taffeta, and pink lighting uplit the columns and ceiling, creating what Sutka described as a "canopy of pink over the entire event."
For the first time, this year's event included a silent auction, which featured a number of vacations, and a live auction conducted by Sotheby's auctioneer Eliza Osbourne; both raised $47,000. Entertainment for guests, who danced up a storm, was provided by the
Harris Lane Orchestra
. Gift bags contained perfumes and cosmetics from Coty, thanks to honoree Eric Thoreux, president of Coty Beauty Americas, and the October issue of
Seventeen
magazine, whose publisher, Jayne Jamison, a graduate of the "Look Good ... Feel Better" program, was also honored.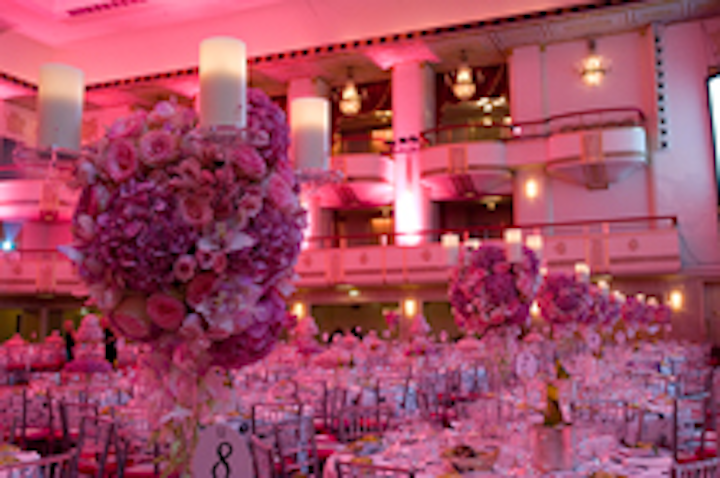 Photo: Joanna Totolici for BizBash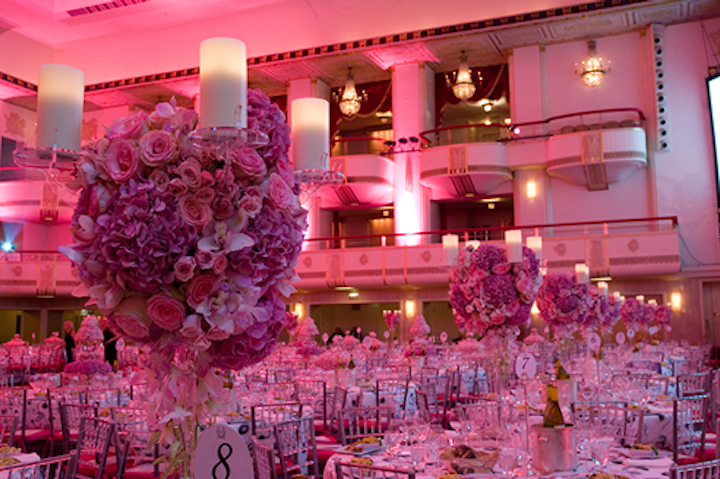 Photo: Joanna Totolici for BizBash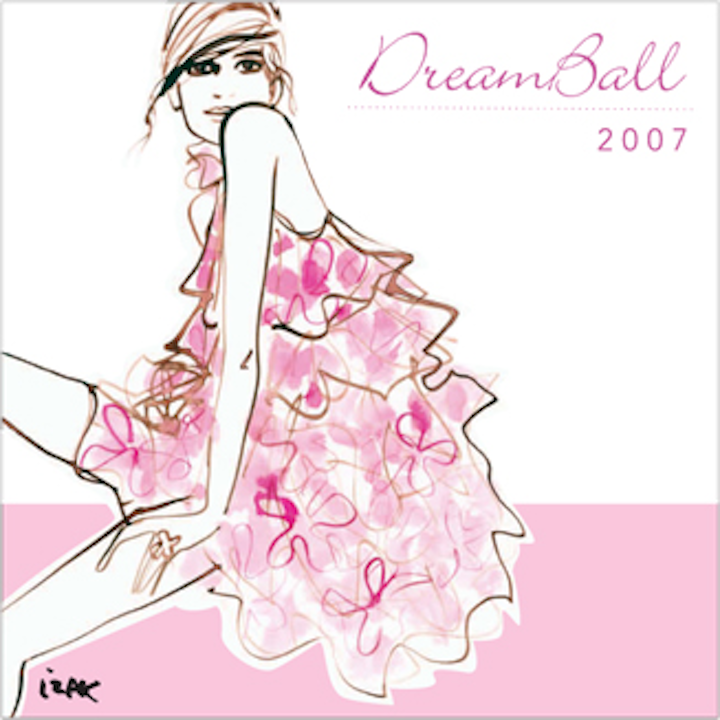 Photo: Joanna Totolici for BizBash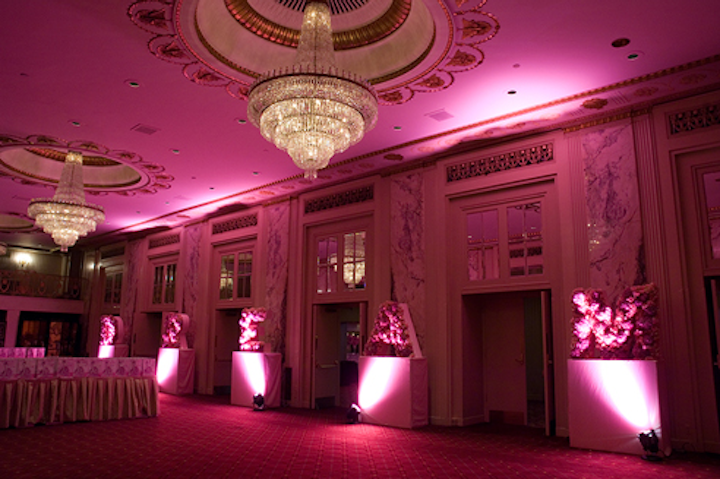 Photo: Joanna Totolici for BizBash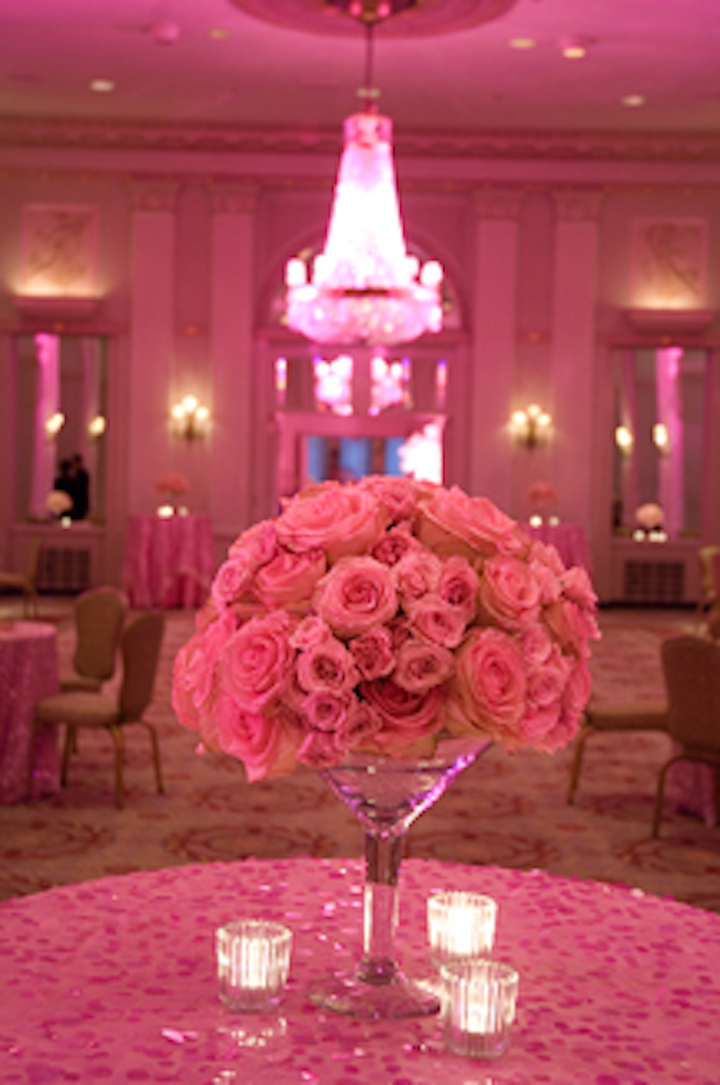 Photo: Joanna Totolici for BizBash
Featured Venues/Suppliers: