Decked Out
For the first time in its nine-year history, the KCET Visionary Award ceremony took to a space other than a hotel ballroom, picking L.A. Live's event deck.

May 28, 2008
As local fans rooted for the Los Angeles Lakers during last night's game four of the Western Conference finals, more than 1,000 Angelenos gathered at the event deck behind
Nokia Theatre
to cheer the man responsible for helping bring the basketball team's home court—the
Staples Center
—to the city. PBS member station KCET honored Tim Leiweke, president and C.E.O. of AEG (the organization that created downtown's Staples Center and L.A. Live), and his wife, Bernadette, with its Visionary award for their philanthropic work in Los Angeles.
KCET's director of events and promotions, Michele Garza, who has overseen production for the Visionary gala for its nine-year history, had no qualms about turning over the bulk of the event production responsibilities to Carleen Cappelletti and Tim Swift of AEG-owned
Bounce Event Marketing
, who volunteered the company's services for the nonprofit's award show honoring their boss. "I knew the event was going to be different this year, and that was exciting," Garza said.Bounce producers did indeed bring changes to the nearly decade-old gala, taking it to a venue outside of a local hotel (past venues include the
Beverly Wilshire
and the
Beverly Hills Hotel
) for the first time, but also kept Garza and KCET's goals in mind. "[The event] is also a fund-raiser, and we were respectful of that fact, making the space simple and elegant and not overly done," said Cappelletti.
So how did she design a stylish space without making it look too luxe? For starters, she created a simple cocktail reception area using only white furnishings and flowers, in the hope that the understated look would encourage guests to experience the feeling of transition into the more elaborately decorated dining area. Second, she worked with the deck's existing color scheme—black flooring and a white tent—to create a black-and-white theme that didn't require her to completely rework the space. Black panels of fabric hung from the tent's ceiling, and black and white linens sat atop tables, punctuated by small floral arrangements in red that added a punch of color.
The evening's entertainment included Jamia Nash, Lionel Richie, and—for Lakers fans—a television that broadcast the game during the cocktail reception. During dinner, many checked scores on PDAs, and M.C. Mary Hart made sure to update everyone on the score at every available opportunity during the evening's program. (In case you missed it: It was the Lakers by two.)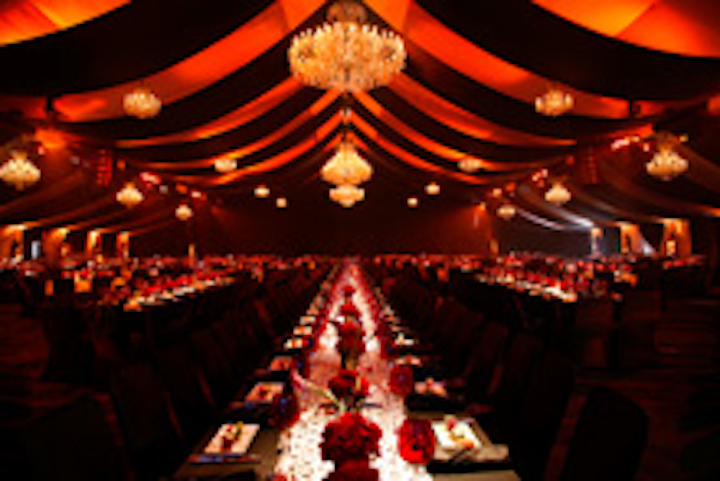 Photo: Nadine Froger Photography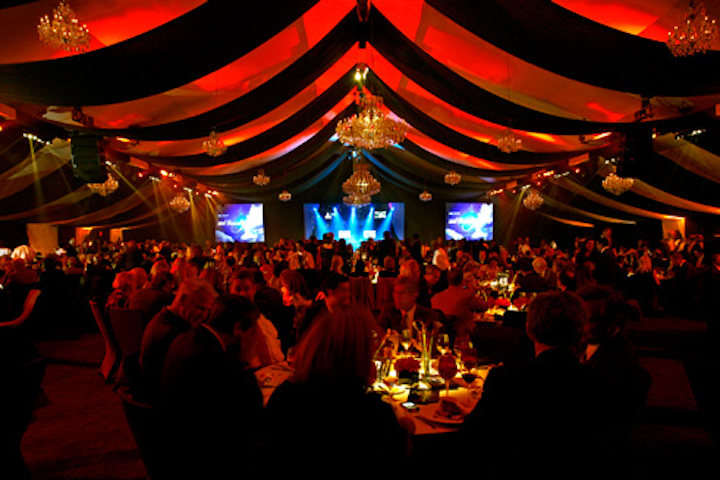 Photo: Nadine Froger Photography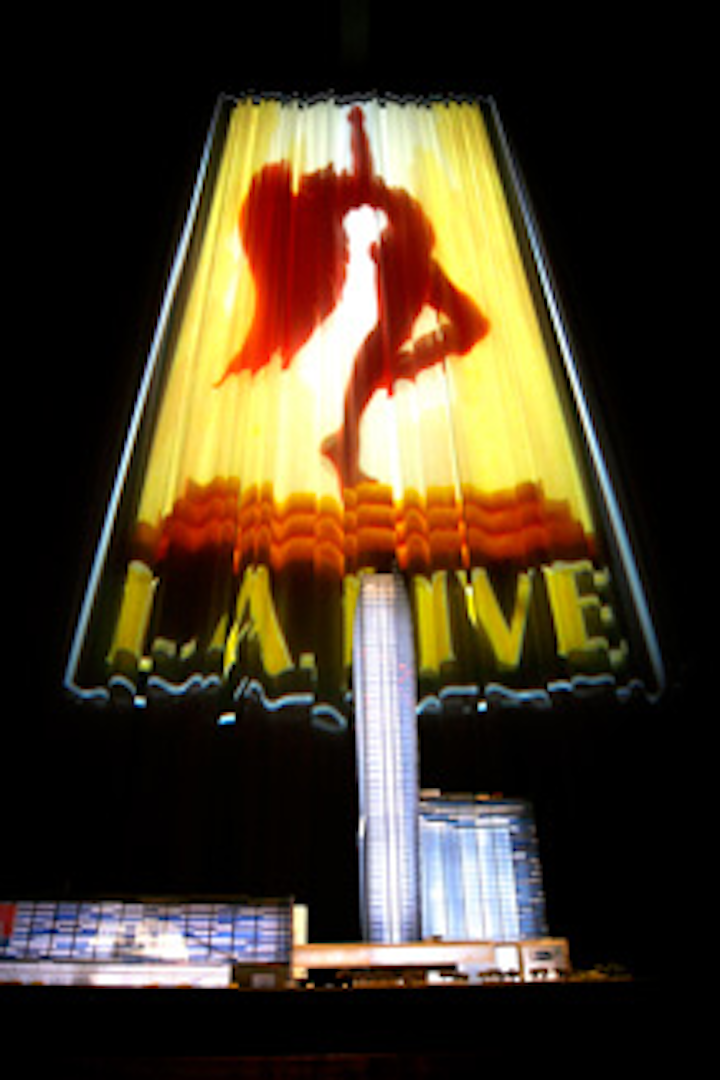 Photo: Nadine Froger Photography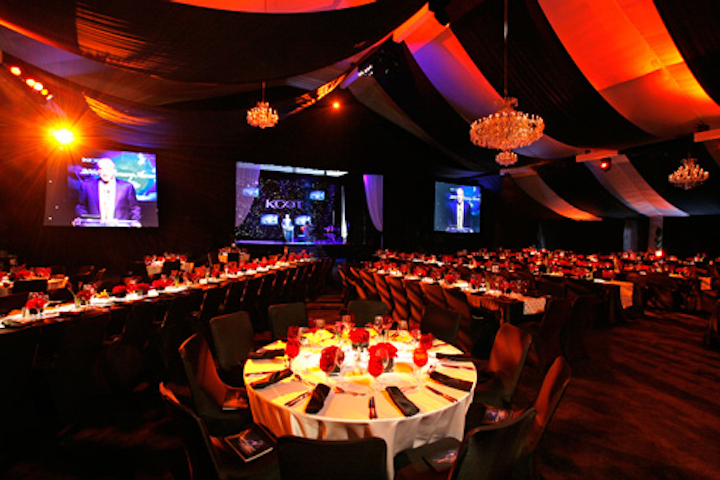 Photo: Nadine Froger Photography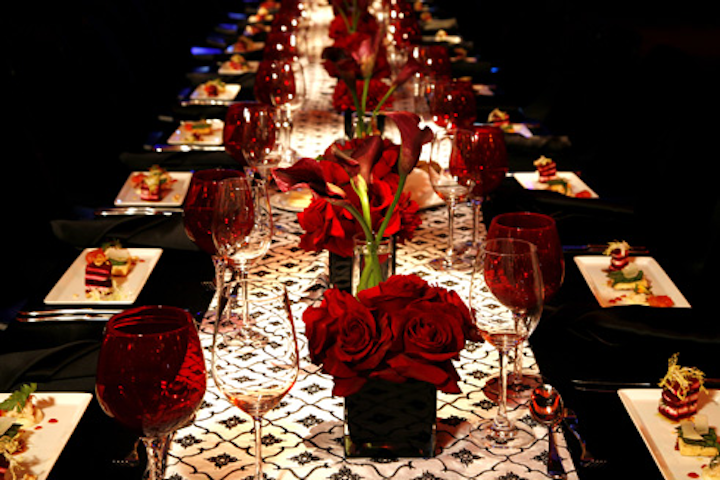 Photo: Nadine Froger Photography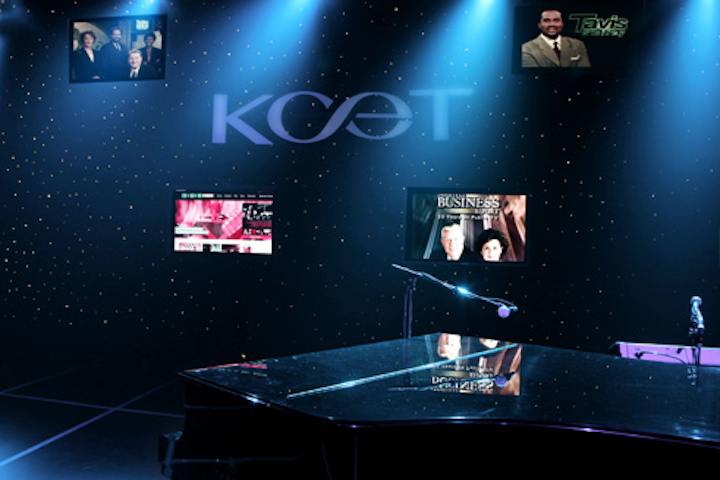 Photo: Nadine Froger Photography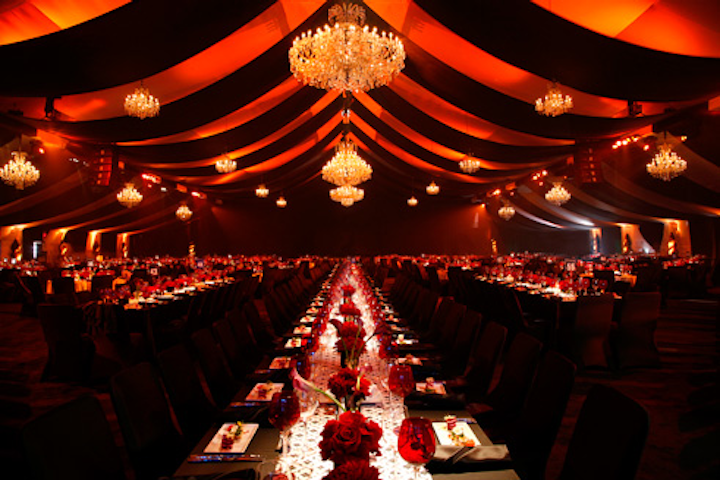 Photo: Nadine Froger Photography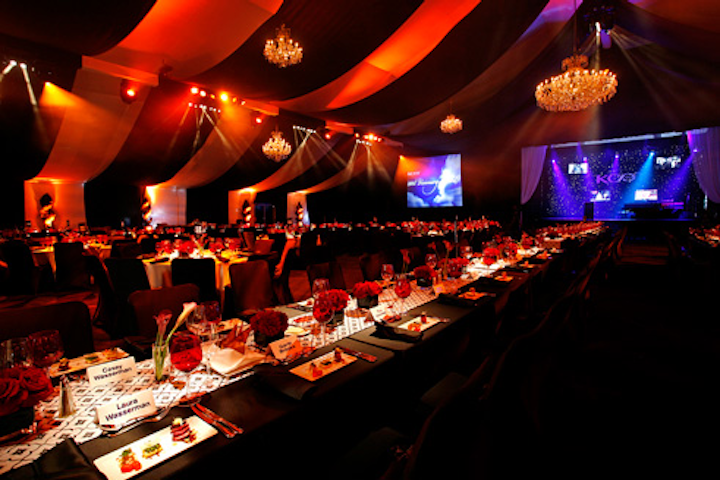 Photo: Nadine Froger Photography
Featured Venues/Suppliers: