After Home Show, Chef Curtis Stone Promotes New Cookware With Late-Night Games
March 15, 2012
It's generally tough to get guests to commit to an event that starts at 8 p.m. on a Sunday night, but home and housewares buyers, it would seem, can't resist a good party. On March 11, a line snaked outside the entrance to River North's Paris Club, where celebrity chef Curtis Stone hosted a launch party for his new line of cookware, Curtis Stone Kitchen Solutions.
The chef also had a booth at the International Home and Housewares show, which ran Saturday through Tuesday at McCormick Place, and appeared in morning news spots while he was in town. Sunday's event provided yet another chance for Stone and his partners to promote the new products, this time in front of 250 buyers, members of the media, and fellow celebrity-chef exhibitors like Todd English and Cat Cora. "We always want to engage with our customers and the media in various environments that allow them to experience the brand outside of a meeting room or trade show," said Harry Pouroundis, co-founder and president of Curtis Stone Kitchen Solutions.
 
Produced by the Los Angeles-based Dolce Designs Studio, the event had a farm-to-table theme. Highboy tables held flower arrangements surrounded with stalks of asparagus, and a central display table showcased items from Stone's new bakeware collection alongside fresh fruits, flowers, vegetables, and rustic props such as wagon wheels. In a photo booth, guests could pose with farm-inspired items, including straw hats and cow masks.
The centerpiece of the evening, which began with cocktails and ended with a late-night, DJ-fueled dance party, was a 40-minute cooking demo from chef Stone. To get guests interacting with the new products, the planning team devised three games that involved audience participation. The "Mixed Cocktail Shake-Off" tasked players with creating the perfect mint-chocolate martinis. During the "Wok Off," buyers created stir-fry dishes using Stone's nonstick Hardstuff wok. The final game, called "Blindfolded Brownie Cupcakes," was inspired by Pin the Tail on the Donkey. Contestants wearing blinders tried to feed their teammates treats baked in Stone's Pop Out Muffin Pan.
Guests left with gift bags filled with the new muffin pan, Curtis Stone-branded chocolates and a reusable bag, and a copy of the chef's cookbook, Relaxed Cooking With Curtis Stone.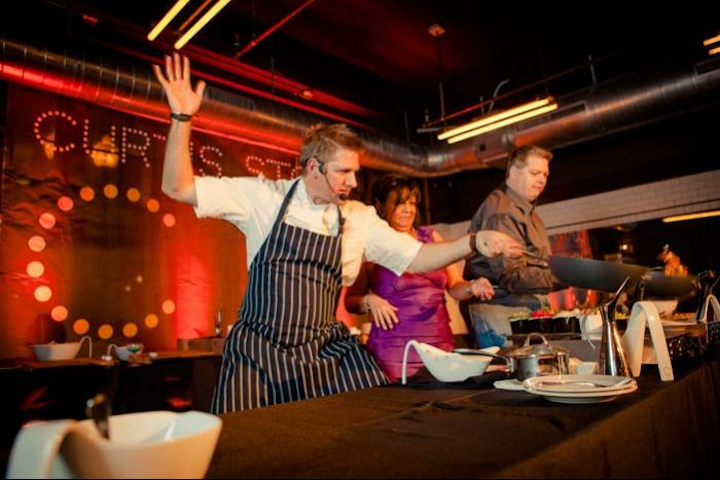 Photo: Charles Cherney/AP Images for Curtis Stone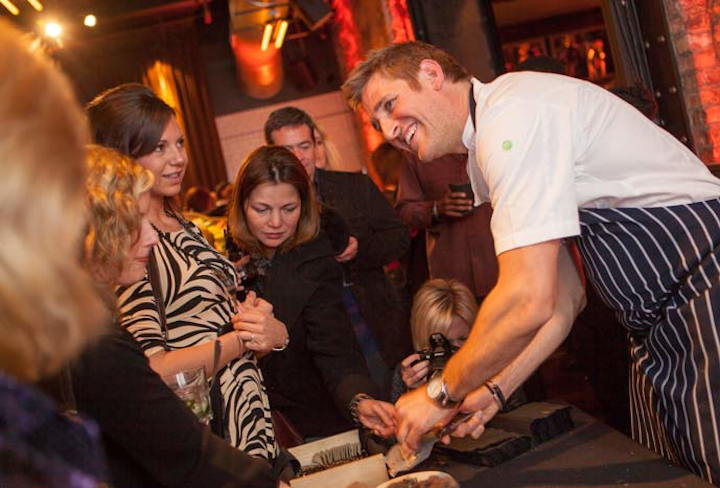 Photo: Charles Cherney/AP Images for Curtis Stone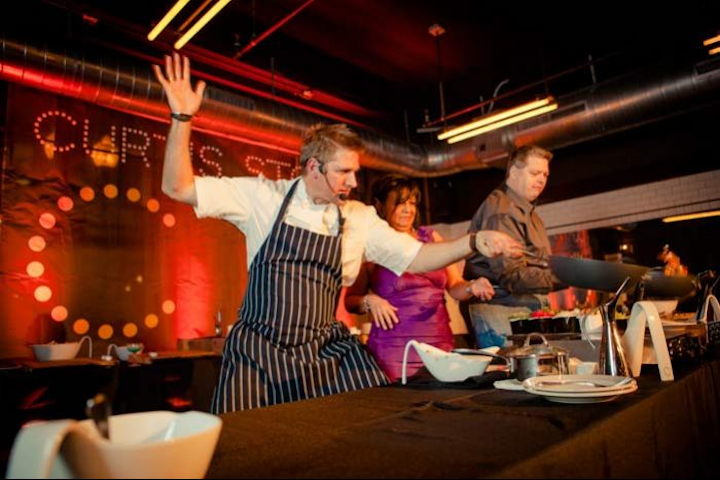 Photo: Charles Cherney/AP Images for Curtis Stone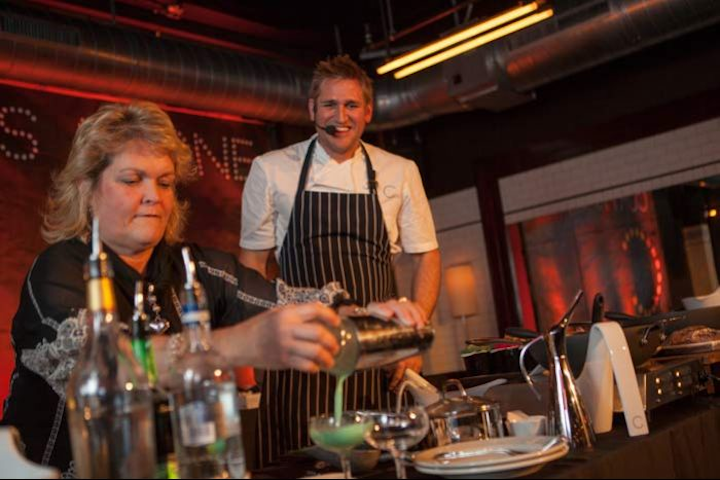 Photo: Charles Cherney/AP Images for Curtis Stone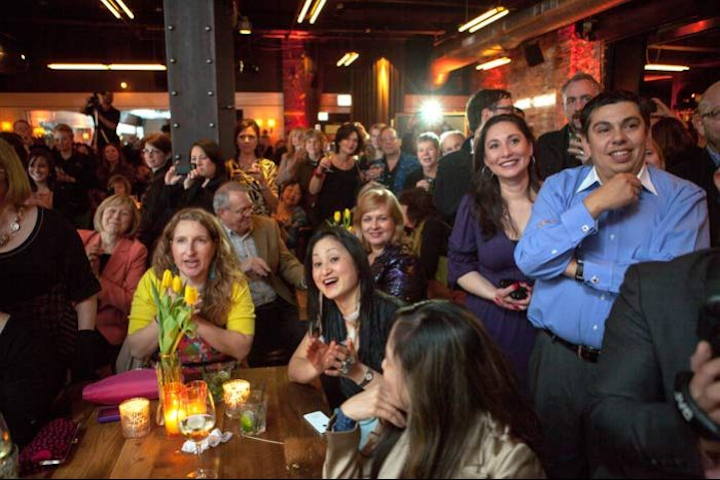 Photo: Charles Cherney/AP Images for Curtis Stone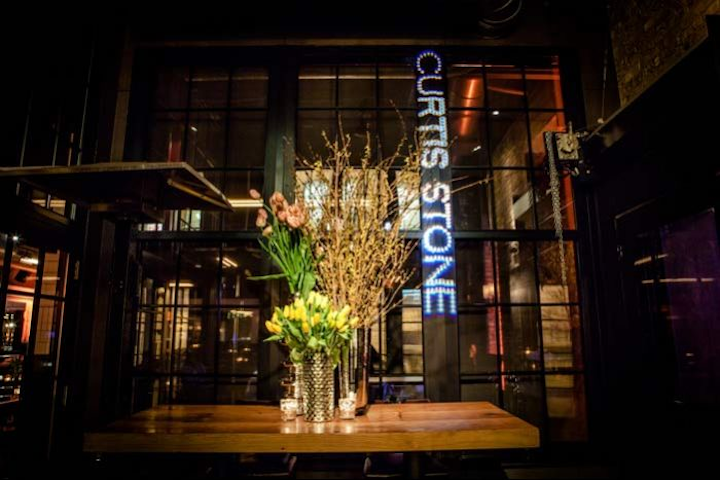 Photo: Charles Cherney/AP Images for Curtis Stone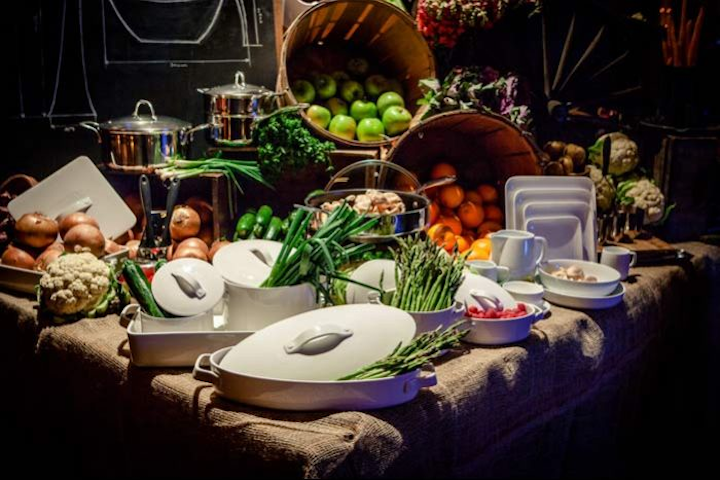 Photo: Charles Cherney/AP Images for Curtis Stone
Featured Venues/Suppliers: