Cosmetics Company Marks 21 Years With D.I.Y. Drinks, Gift Bar
July 17, 2012
Most companies take a show-and-tell approach to anniversary events, flaunting business achievements with color-themed decor and stage presentations. But on Thursday, July 12, L.V.M.H.-owned beauty purveyor Fresh opted for a more hands-on style of celebration, marking its 21st year with a festive soirée in keeping with its playful sensibility. Held at Openhouse Gallery on Mulberry Street, the event invited guests to pour their own drinks, pick up plated dishes from an Automat-like display, and choose the items for their gift bags.
Florida-based Dazzle Creative Events produced the affair with the fragrance and beauty brand's senior director of communications Rose Pilato and the Fresh design team, which provided direction on style and aesthetic. "We wanted it to be an interactive event, where every component was sensorial, including the dining experience," said Dazzle's founder James Rota.
This included an interactive mixology bar and what was dubbed the "flavor wall." Shiraz Events catering director Michael Adasko worked with the Fresh team to create a selection of purées and infused juices that guests could pour themselves from individual tanks installed on one side of the room. After using the dispensers, which featured knobs inspired by the fragrance-dramming stations found inside the brand's Flatiron district store, guests could take their flasks to the bartenders, who used Belvedere vodka to create custom cocktails. The food, which included beef carpaccio, cold sesame noodles, potato pan-fried pierogies, and lobster rolls, was placed on shelves in a tall Plexiglass tower that stood in front of an open kitchen.
To work around the stipulation that no props could be mounted directly to the venue's walls, independent fabricators and designers Gray Stockmayer (one of the builders who created the display spaces for the Costume Institute's 2011 Alexander McQueen exhibition) and Michael Greathouse built a series of hanging systems from which custom wall panels were displayed. A mood-board-like wall of graphics to highlight the brand's evolution was erected in the rear of the venue and built on a framing system that employed tension and pressure to maintain its structure.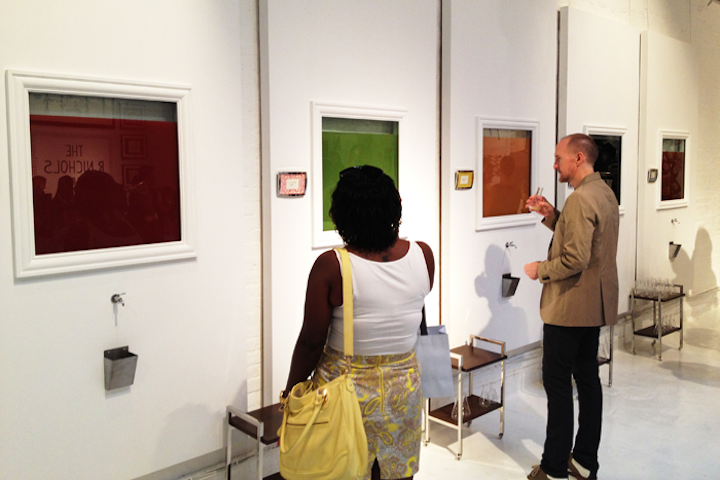 Photo: Jim Shi
Photo: Jim Shi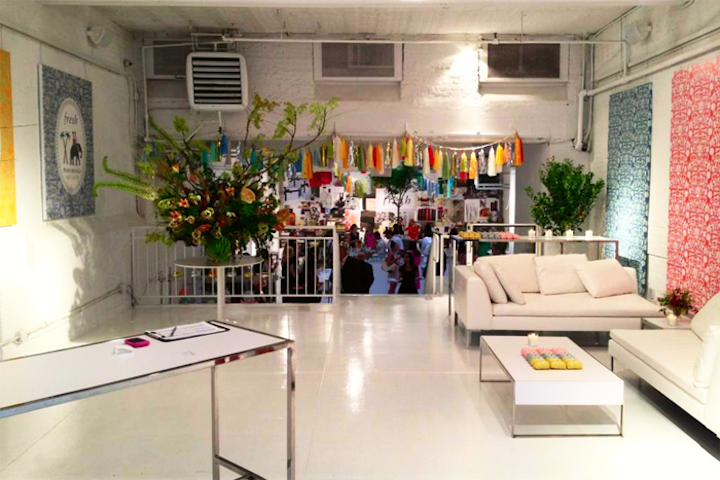 Photo: Jim Shi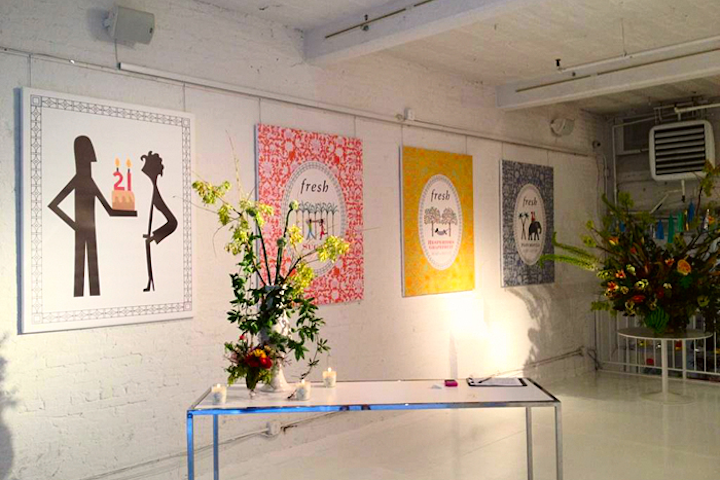 Photo: Jim Shi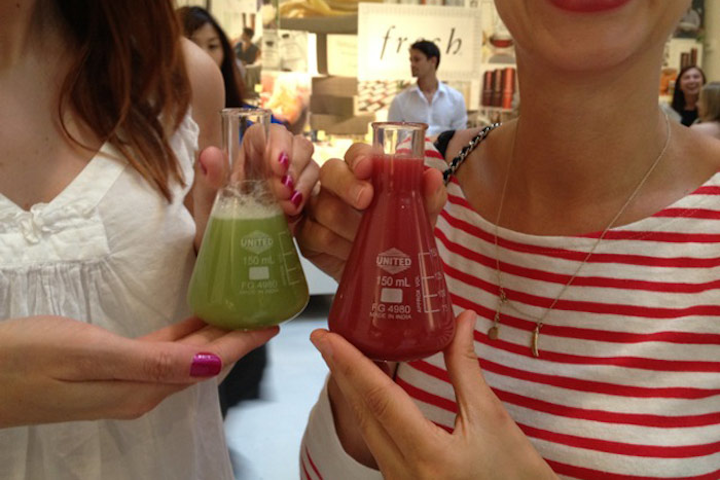 Photo: Jim Shi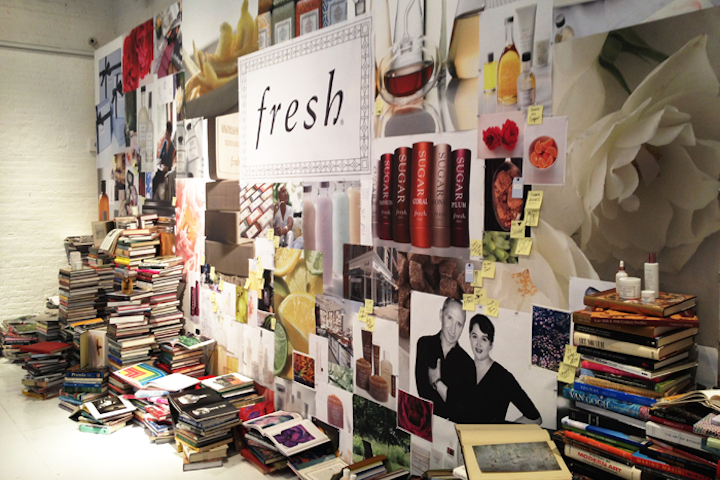 Photo: Jim Shi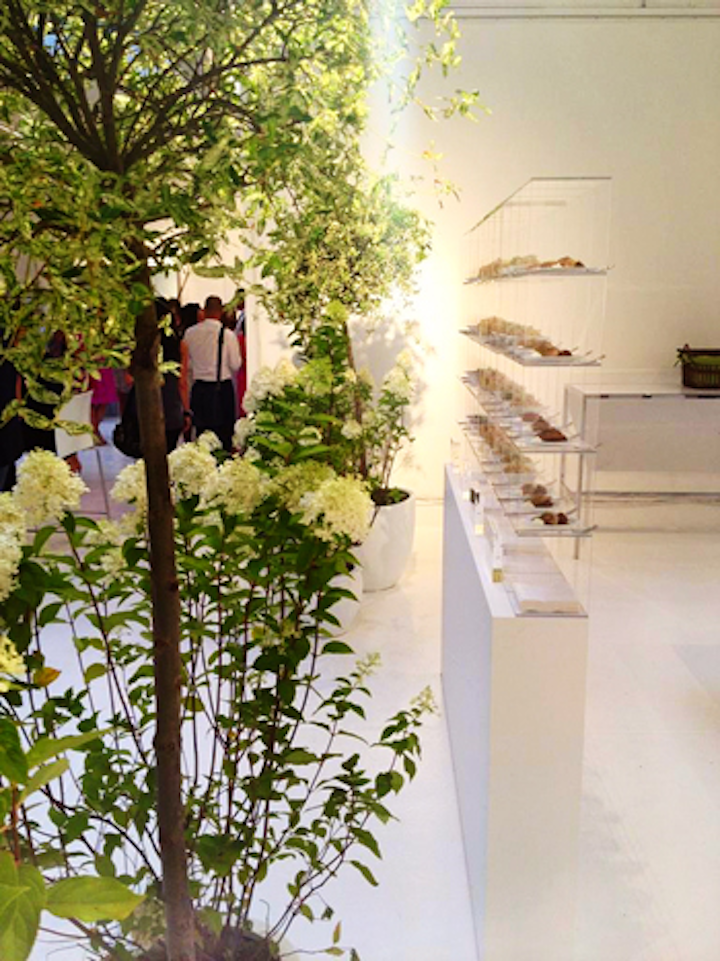 Photo: Jim Shi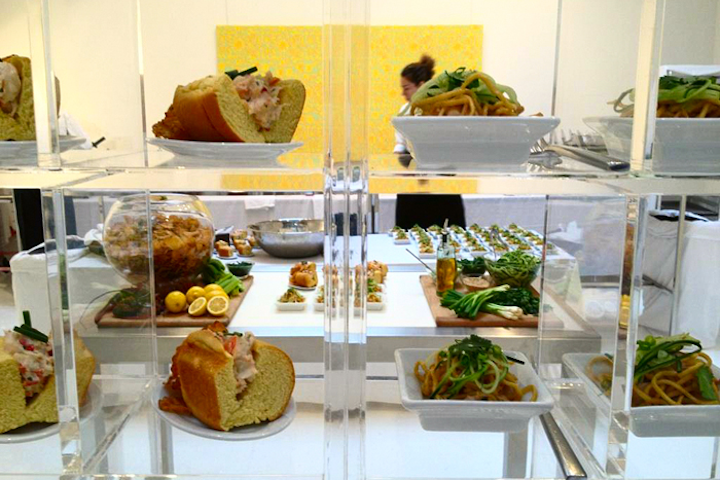 Photo: Jim Shi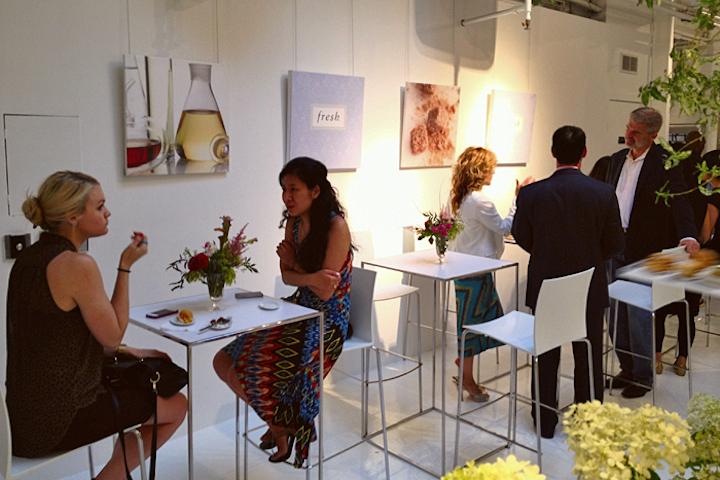 Photo: Jim Shi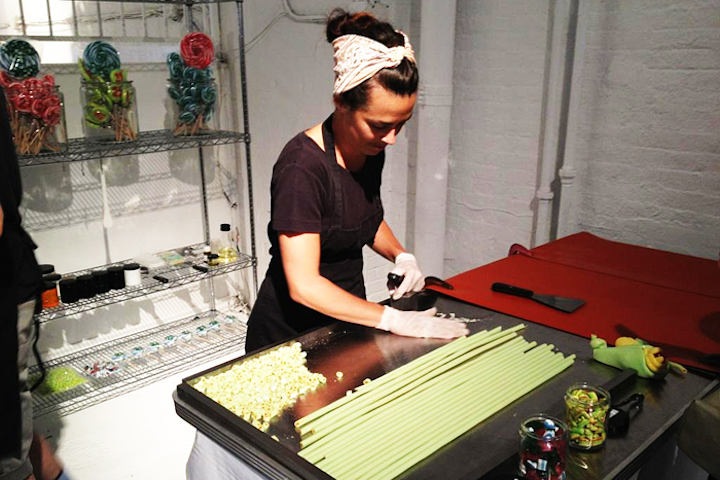 Photo: Jim Shi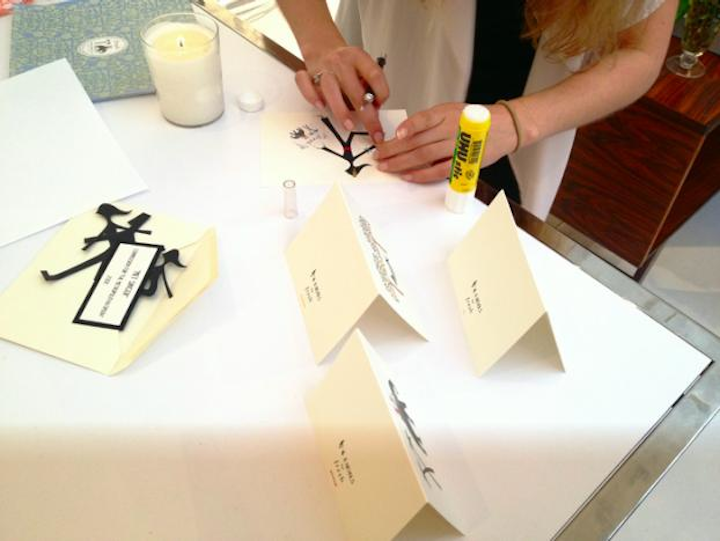 Photo: Jim Shi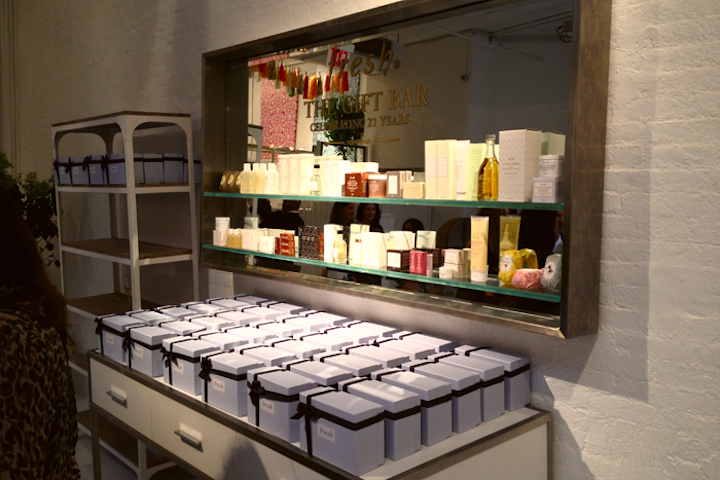 Photo: Jim Shi
Featured Venues/Suppliers: