The Clever Way Samsung Got Influencers to Try Out the Galaxy S6
The brand compelled celebrities at bicoastal launch parties to use its latest smartphone in an organic way.
April 15, 2015
Samsung celebrated its latest smartphones, the Galaxy S6 and the Galaxy S6 Edge, with launch parties in Los Angeles and New York on April 2 and April 7, respectively. Though the phone wasn't available to the public until April 10, it was a hands-on experience for guests, who got to experiment with the devices in sleek environments inspired by the phone's design.
"The Galaxy S6 and Galaxy S6 Edge are the most captivating, elegantly designed, and powerful devices we've ever made, and we wanted to celebrate the launch in a way that matched the style of our newest products," said Joanne Lovato, vice president of brand and entertainment marketing at Samsung Electronics America. "We wanted to create a beautiful and immersive experience to introduce our guests to the sleek glass-and-metal design, incredible front and rear-facing cameras, and performance capabilities of our newest smartphones."
To that end, the brand relied on decor reminiscent of the phone, including a predominantly black, white, and gray color palette punctuated by reflective and metallic textures, as well as jewel-toned lighting meant to evoke the S6's screen.
Samsung went beyond creating a visual nod at the phone's aesthetics by kicking off each party with a dinner cleverly designed to get a select group of celebrities and influencers to interact with—and get photographed holding—the phone. V.I.P. guests in Los Angeles found Samsung phones in lieu of place cards at a mirrored table at Quixote Studios and had to use the device to order custom courses prepared by Wolvesmouth's Craig Thornton. Similarly, the New York event, held at Cedar Lake, had V.I.P.s use the phone to order dinner prepared by chef Scott Conant.
In addition to the dinner, V.I.P.s and other guests learned about the S6 via mirrored, cube-shaped vignettes highlighting standout features. Cube interiors included streaming digital graphics for a high-tech feel, as well as brand representatives who demonstrated such perks at the S6's wireless charging and photo-taking capabilities.
Samsung also posted photos of guests shot with the phone throughout the party venues.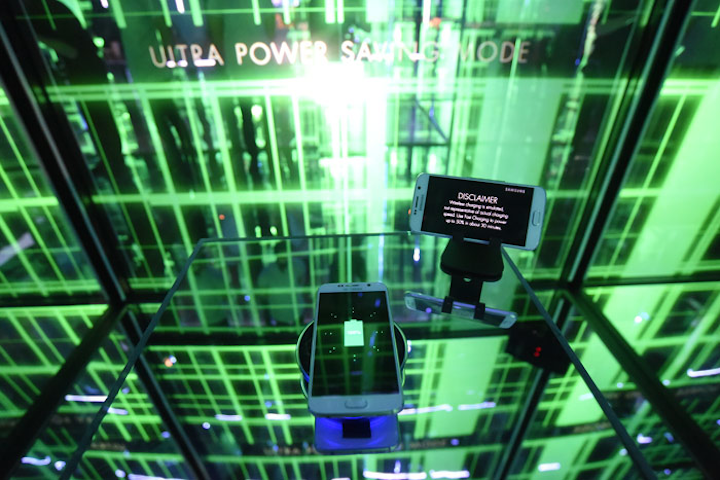 Photo: Michael Buckner/Getty Images for Samsung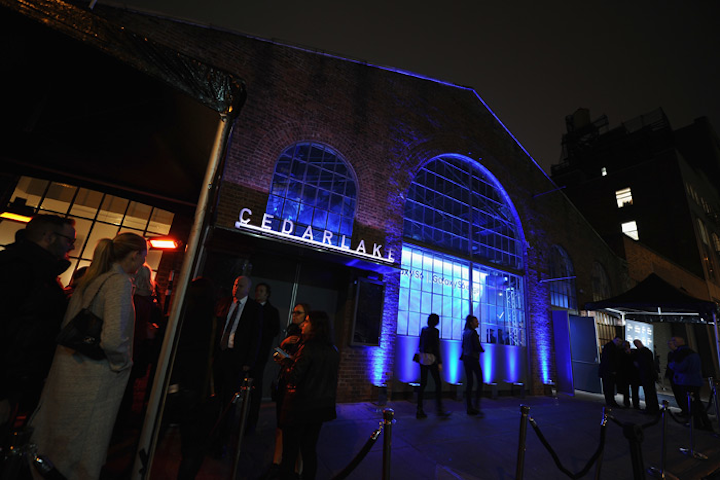 Photo: Ilya S. Savenok/Getty Images for Samsung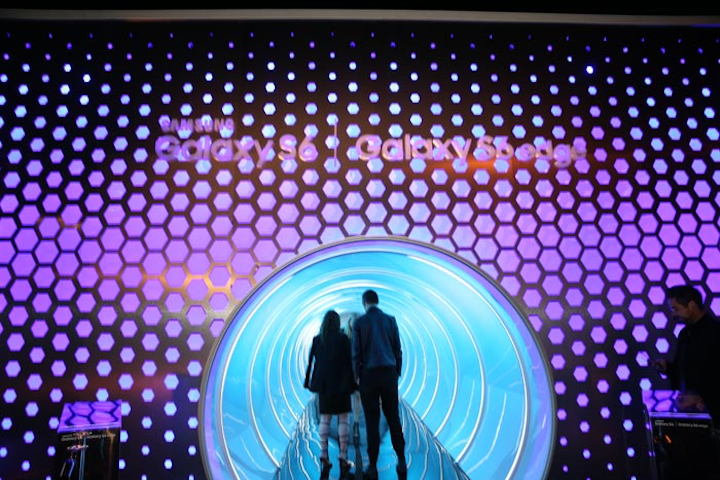 Photo: Getty Images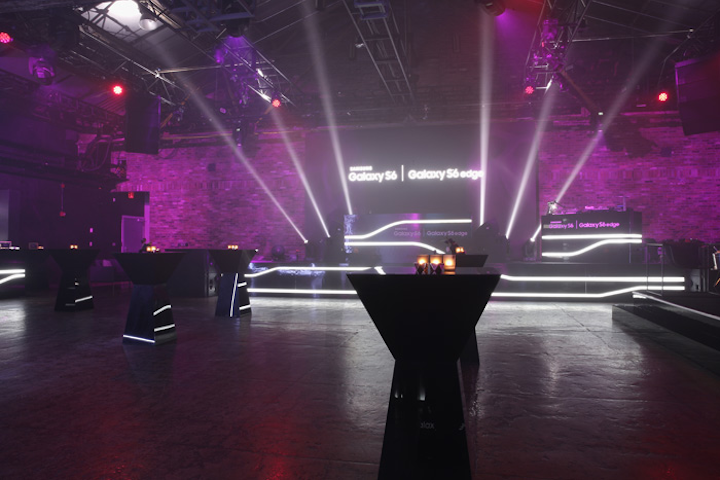 Photo: Neilson Barnard/Getty Images for Samsung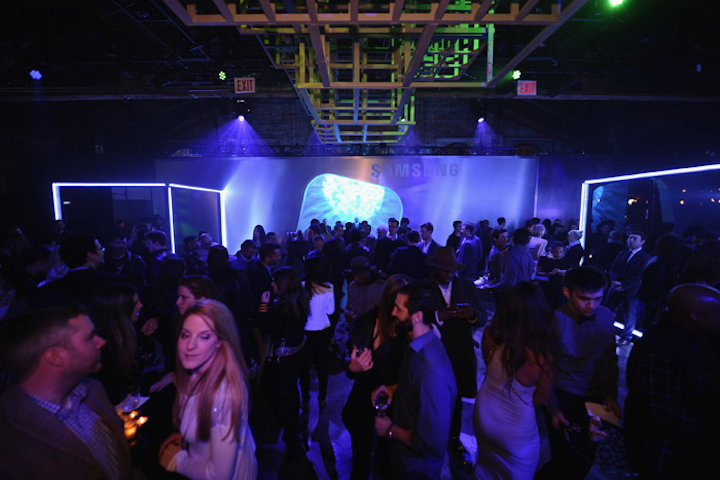 Photo: Ilya S. Savenok/Getty Images for Samsung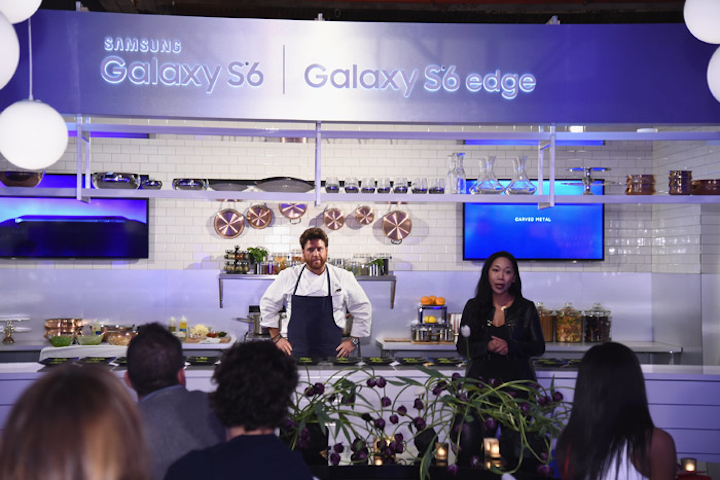 Photo: Ilya S. Savenok/Getty Images for Samsung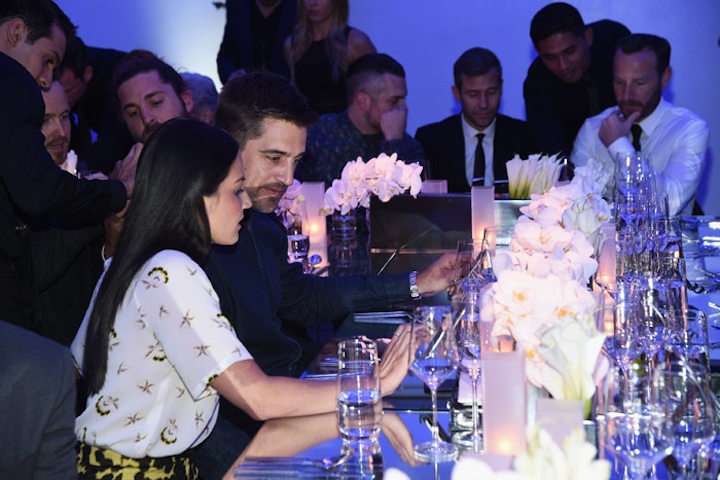 Photo: Michael Buckner/Getty Images for Samsung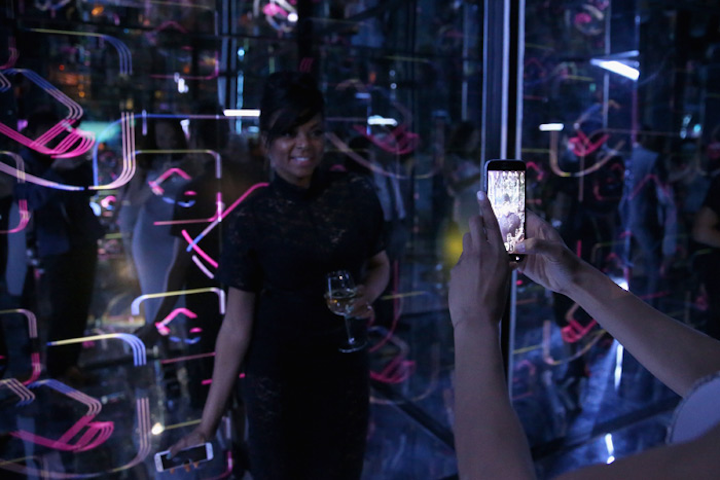 Photo: Jonathan Leibson/Getty Images for Samsung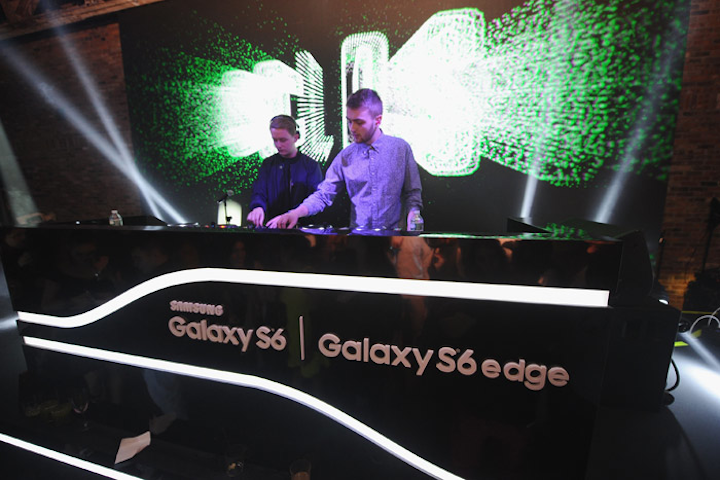 Photo: Ilya S. Savenok/Getty Images for Samsung
Featured Venues/Suppliers: