Ace Hotel and MOO Unite for Creative Event Series
October 29, 2015
In 2015, Ace Hotel teamed up with online printing company MOO to bring a traveling roadshow of art events to hotels in New York, Palm Springs, Downtown Los Angeles, and London. Together, the companies hosted workshops, gallery shows, performances, and site-specific installations, along with accompanying print collateral designed by the featured artists and Atelier Ace—the creative studio behind Ace Hotel—and digitally printed by MOO.
The first event in the collaboration was "New Optimism," a performance and set of art cards by conceptual artist Miho Hatori (of Gorillaz and Cibo Matto). On the evening of May 14, Hatori and her crew delivered a site-specific pop-up performance in the lobby of Ace Hotel New York. The accompanying set of seven conscious action art cards, each printed with esoteric wisdom, was laid out in the lobby during the performance and delivered to guest rooms as a take-away memento of the event.
"Summer School"—a weekend's worth of printmaking and letterpress workshops taught by some of California's best artists and designers—was made possible with help from MOO. Together, Ace and MOO hosted a cadre of artists at Ace Hotel & Swim Club in Palm Springs, including photographer Mike Selsky, designer Trevor Tarczynski, print and block maker Kristofferson San Pablo, and designer Nathan Bell, with special performances by Family bands Jacuzzi Boys and Phantoms along with DJ sets by Kodak to Graph, Chris Douridas, and more. MOO also provided most of the printed materials that were used in the studios as well as a set of limited-edition artist-designed postcards. All of the workshops were free and open to the public.
The third event in the collaboration was a special edition of Nicole Disson's "The Series," an experiential, multidisciplinary social event that invites established and emerging talent from various fields to collaborate on original pieces together. In celebration of poetry, dance, comedy, art, and performance, MOO and Ace Hotel brought "The Series" to the rooftop at Ace Hotel Downtown Los Angeles for a one-night soiree. Featuring the talent of Aaron Rose, Danielle Agami and Ate9, Jacqueline Suskin, Mandy Kahn, Ali Helnwein, Alexander Kori Girard, Tamara Yajia, Rebecca Halls, Sklyar Hughes, Mariana Blanco, Elena Stonaker, Buckley, and more, "The Series" facilitated cross-media engagement and helped to bring forth several original and improvisational time-based pieces. MOO whipped up a smattering of special print elements by a dozen different artists for this installment, each of which intertwined with one of the event's performances.
In London, MOO and Ace Hotel collaborated on "Friends With Leonard: Doggie Trump Cards" with Four & Sons magazine. Together, they created a series of beautifully illustrated collectibles that promotes the good work of Blue Cross, an animal welfare charity that provides veterinary treatment for low-income pet owners and helps to find homes for unwanted animals. The collateral doubled as loyalty cards, collected or traded in for treats in the lobby bar at Ace Hotel London Shoreditch.
When building partnerships between brands, it is paramount that identities mesh and their values are similar. With Ace Hotel, MOO found a partner who is equally open, inventive, and detail-oriented. Together, the companies have imagined some stellar artistic activations that get to the heart of what inspires creativity.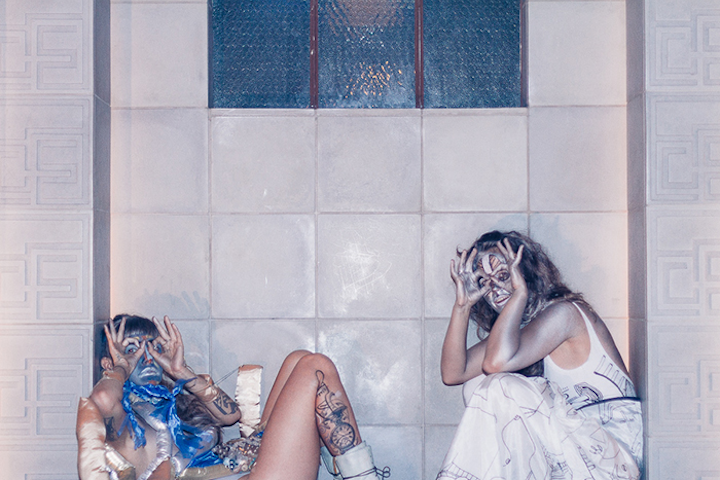 Photo Credit: Angeline Woo
Featured Venues/Suppliers: