South Florida MPI Chapter Hosts Supersize Cook-Off
July 21, 2006
Just about 200 members of the South Florida chapter of
Meeting Professionals International
(SFMPI) and guests donned aprons and cooked against the clock at the
Chef's Challenge
fund-raiser held at the
Seminole Hard Rock Hotel & Casino
.
It could have been sheer chaos as 17 teams of 10 people, each led by a professional chef, competed against one another, vying to create and prepare the best three-course meal for seven judges in a ballroom in a limited amount of time. But the evening turned out to be a well-organized, fun-filled, high-energy event with great-looking decor, delicious dishes, and lots of teamwork.
Committee cochairwomen
Kathi Beale
of
Media Stage
and
Shawn Lavoie
of
Conferon
, along with
Suzanne Moore
, SFMPI's president, and other members of the South Florida chapter of SFMPI put together this raucous fund-raiser to benefit the chapter's initiatives as well as the
Cooperative Feeding Program
, a Fort Lauderdale-based organization that helps to feed the hungry.
The Seminole Hard Rock provided a welcome reception buffet table filled with appetizers, and decorated with elements of fall-pumpkins, gourds, and dried corn. And a block of carved cheese depicting a glass and bottle of wine was draped with real grapes. But this was just a start: The real treat was behind closed ballroom doors.
Guests entered the ballroom to find two long, narrow tables that ran almost the length of the room. Each was full of fresh and colorful fruit and vegetables from the
Produce Connection
; cheeses and other ingredients filled and spilled over the tops of baskets and bowls, and were also piled high on the table itself with artistic expertise. Flanking either supply table, round tables were dressed with flame-patterned linens from
Panache Party Rentals
.
Event Management Group
provided decor, topping tables with four large square candles that stood between small floral bundles-each team would eventually dine on its culinary creations at these tables.
M.C. Ron
of
Mike Sipe Entertainment
provided clever and funny commentary as teams cooked, danced, sang, and cheered. Teams were scored on spirit, creativity, and food presentation. As time ran out, dishes were presented and scored. Judges selected their desired dishes, which they brought up to a raised stage where they sat at a long rectangular-shaped table dressed in orange linens with matching chair covers and faced the crowd. After dessert, the scores were tallied and the winners announced.
—
Shari Lynn Rothstein
Photos by Jeff Kolodny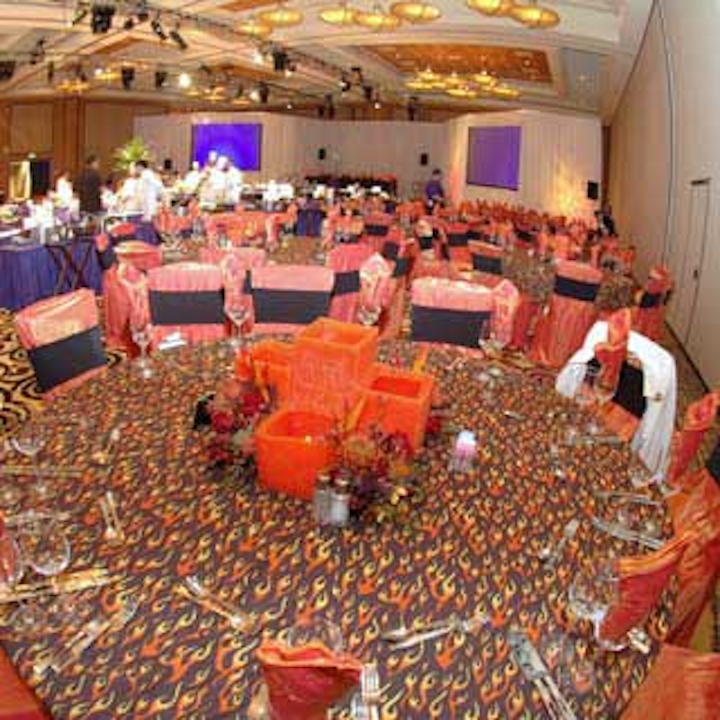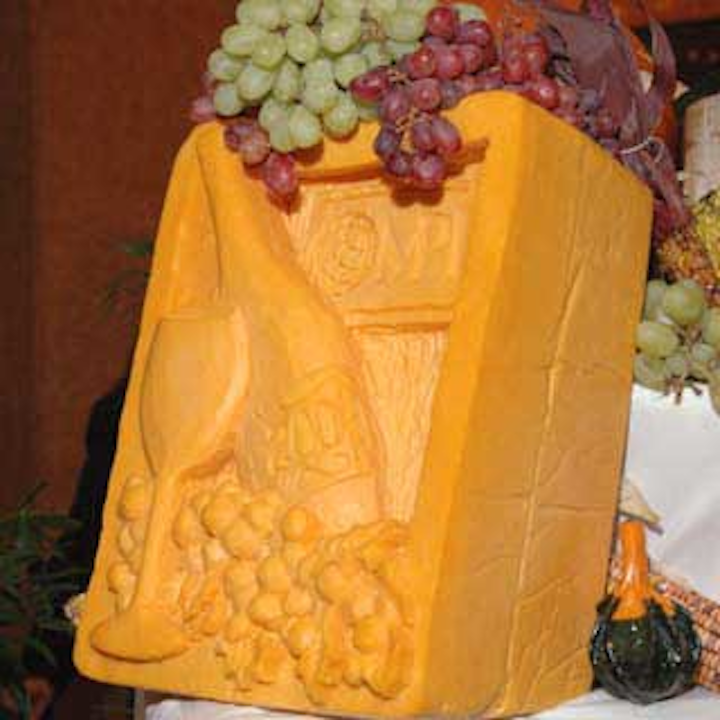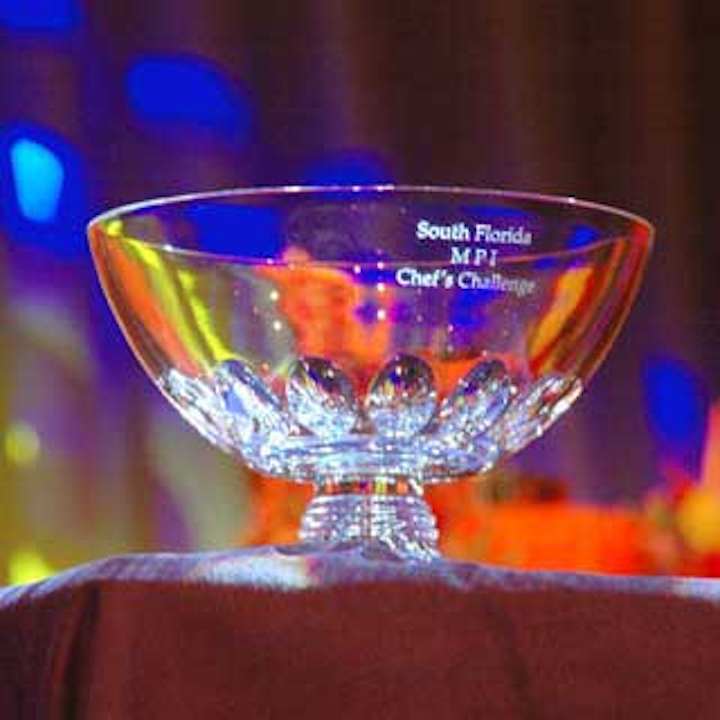 Featured Venues/Suppliers: